As promised, here's our latest in the series of updates of increased frequency. We'll keep posting weekly updates until Christmas. We might fall back to a monthly format after that. Or we might keep posting weekly updates. I don't really know yet.
If you haven't voted for us in the IndieDB Indie of the Year competition yet, we would really appreciate it! It's also appreciated if you've already voted for us which is totally cool.
This week I've been working on a super important feature which is randomly generating accurate blue screen messages for in-world computers.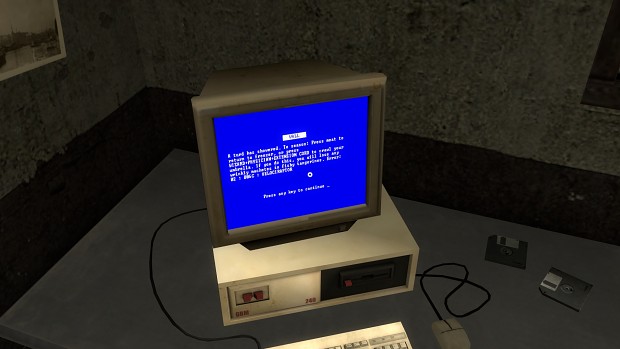 Nailed it.
In other news, Jukka and I have been working on the main menu. It has changed quite a bit since we last posted about it. Well, the underlying concept hasn't, but the appearance has. I really like how the transitions turned out. It even fully supports keyboards and gamepads for navigation now!
Meanwhile Finnian has been busy creating awesome music. In addition to the main menu theme that you partially heard above above, he made a few very Deus Ex -esque pieces. Here's one of them.
That's all for this week. We'll be back next Saturday with more stuff.