Devblog 33
Code
The last two weeks have been quite a rollercoaster. Many of our testers experienced a very random bug that caused lags and disconnects. We weren´t able to reproduce it.
Julian has managed to run the Unity profiler on of our servers while the testers were playing. This helped us to identify and eventually fix the issue. Hopefully once and for all.
Besides that we´ve done a lot of networking and server performance improvements.


Julian has also implemented the market. You can finally spend your credits or sell your stuff ingame!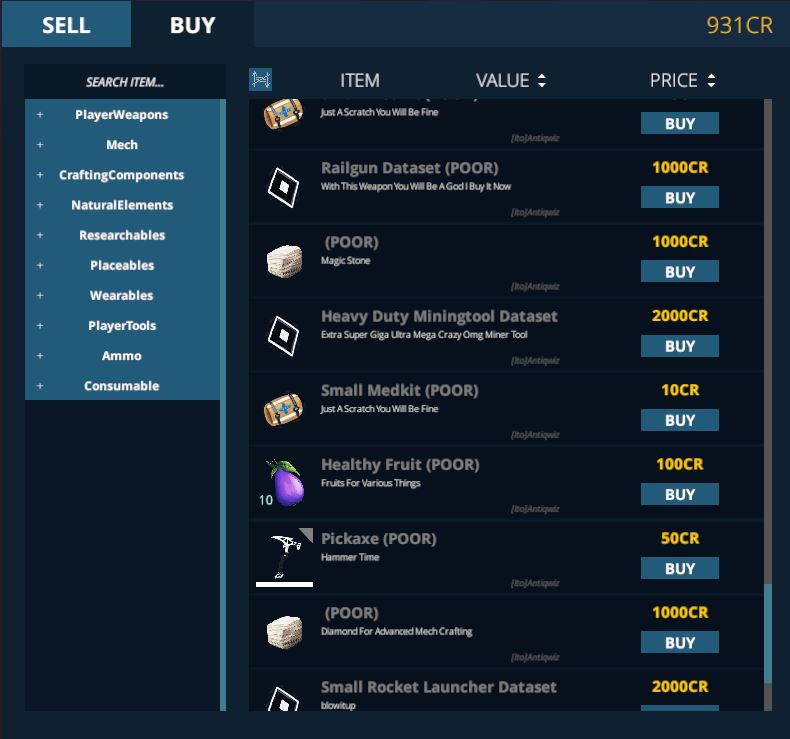 Did I mention that the desert isn´t empty anymore?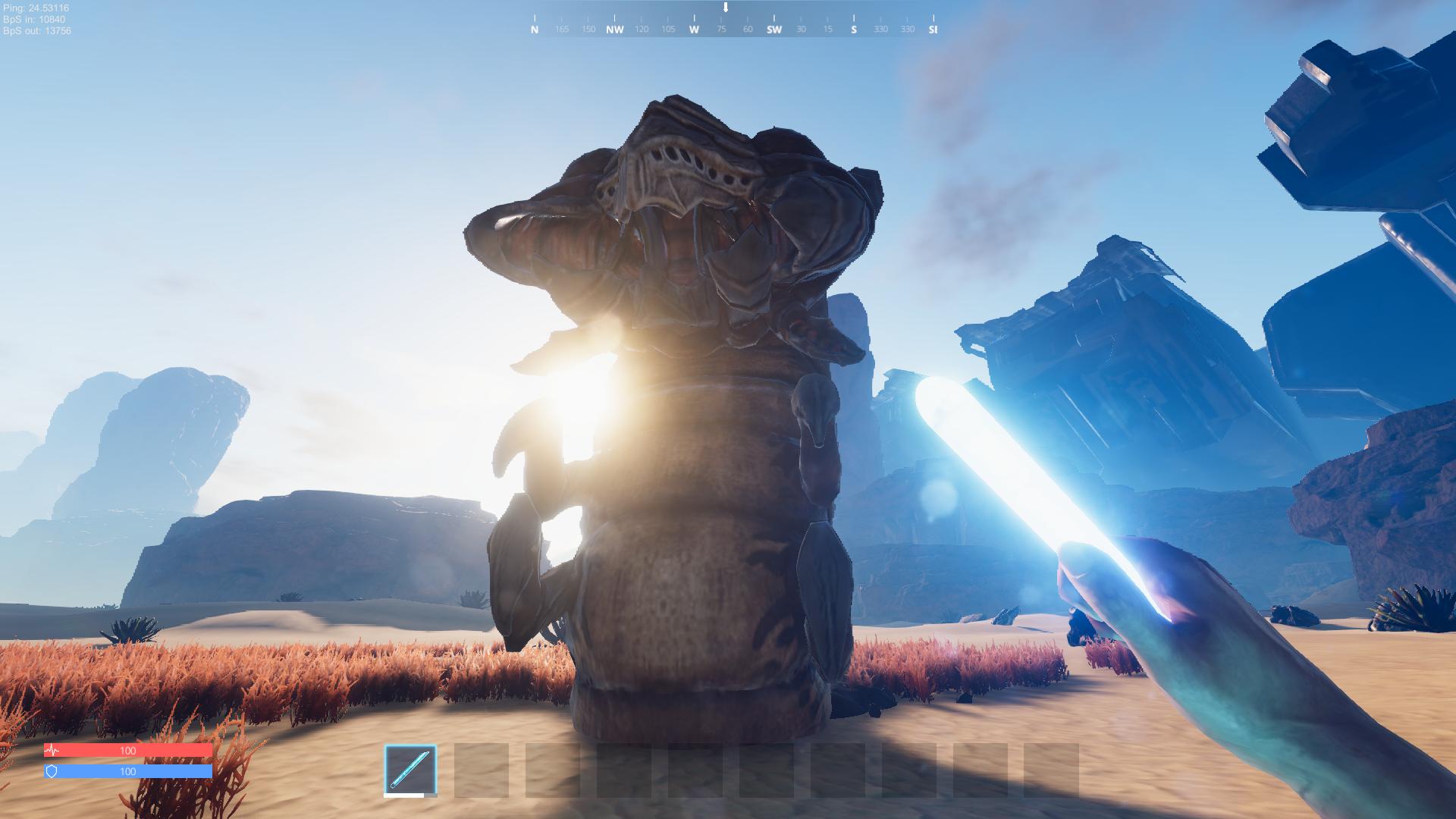 Concept
Tyson was busy working on the NPC faction buildings. All parts will have a specific purpose and it will have an effect when the player manages to destruct them.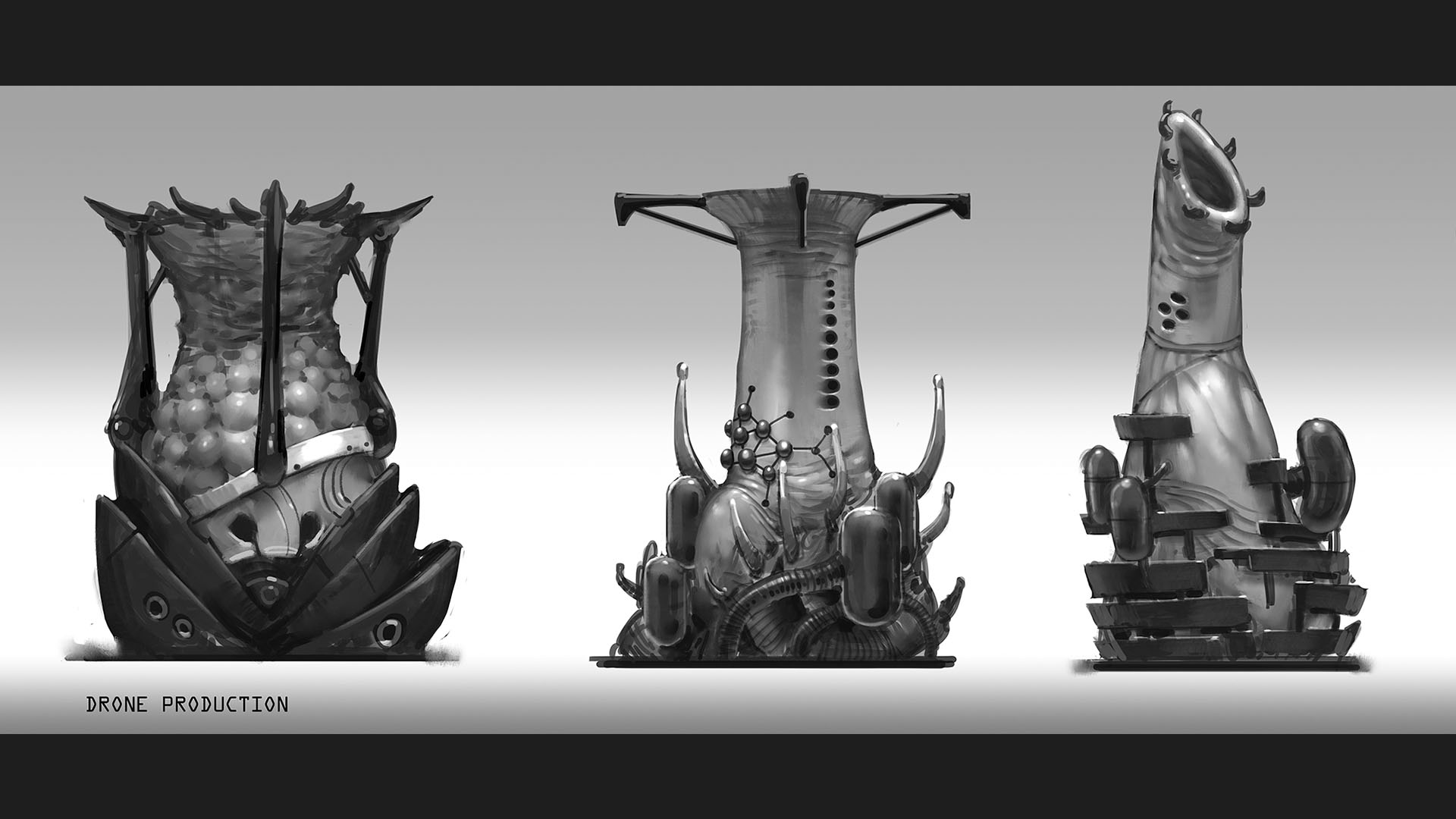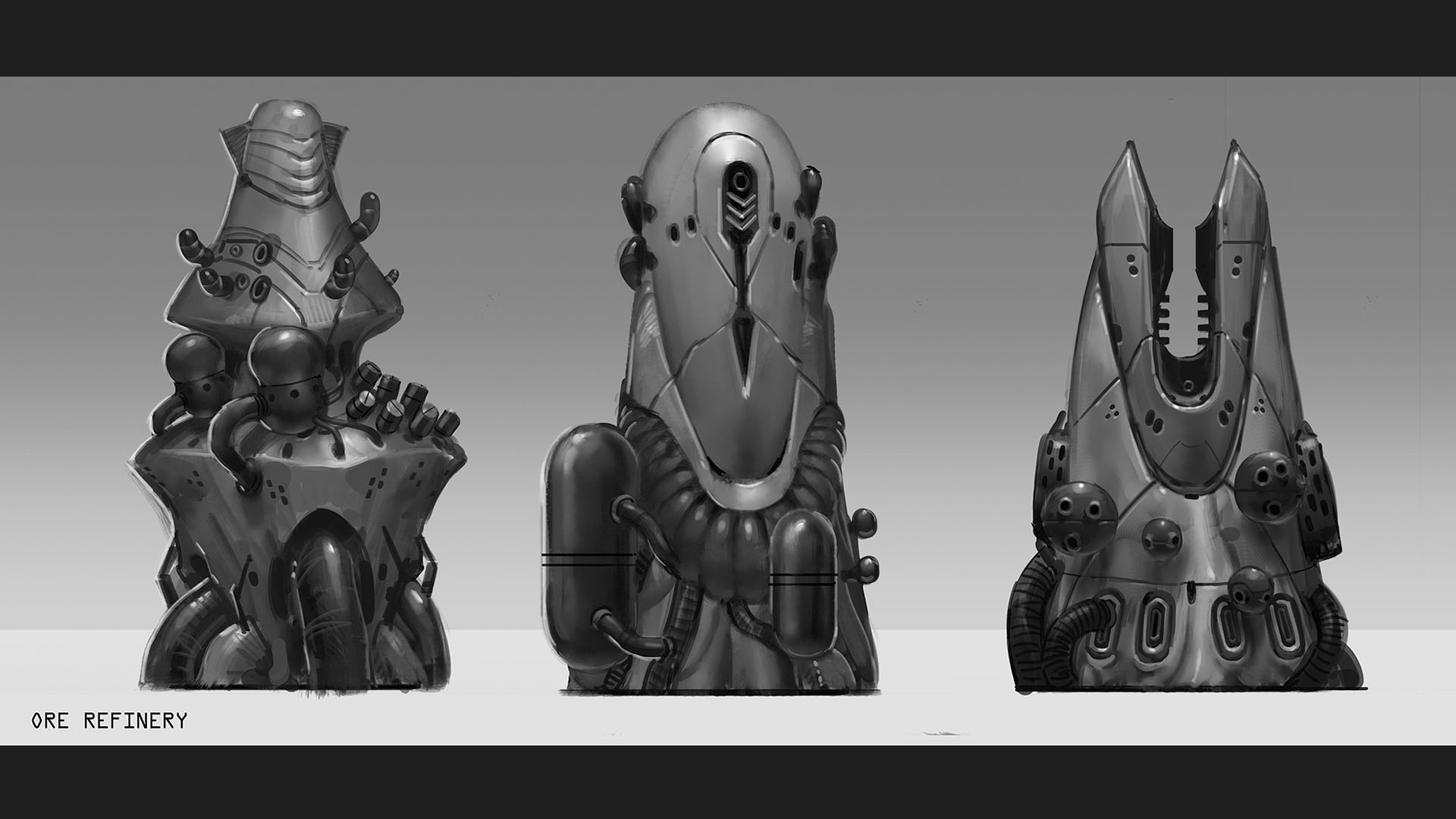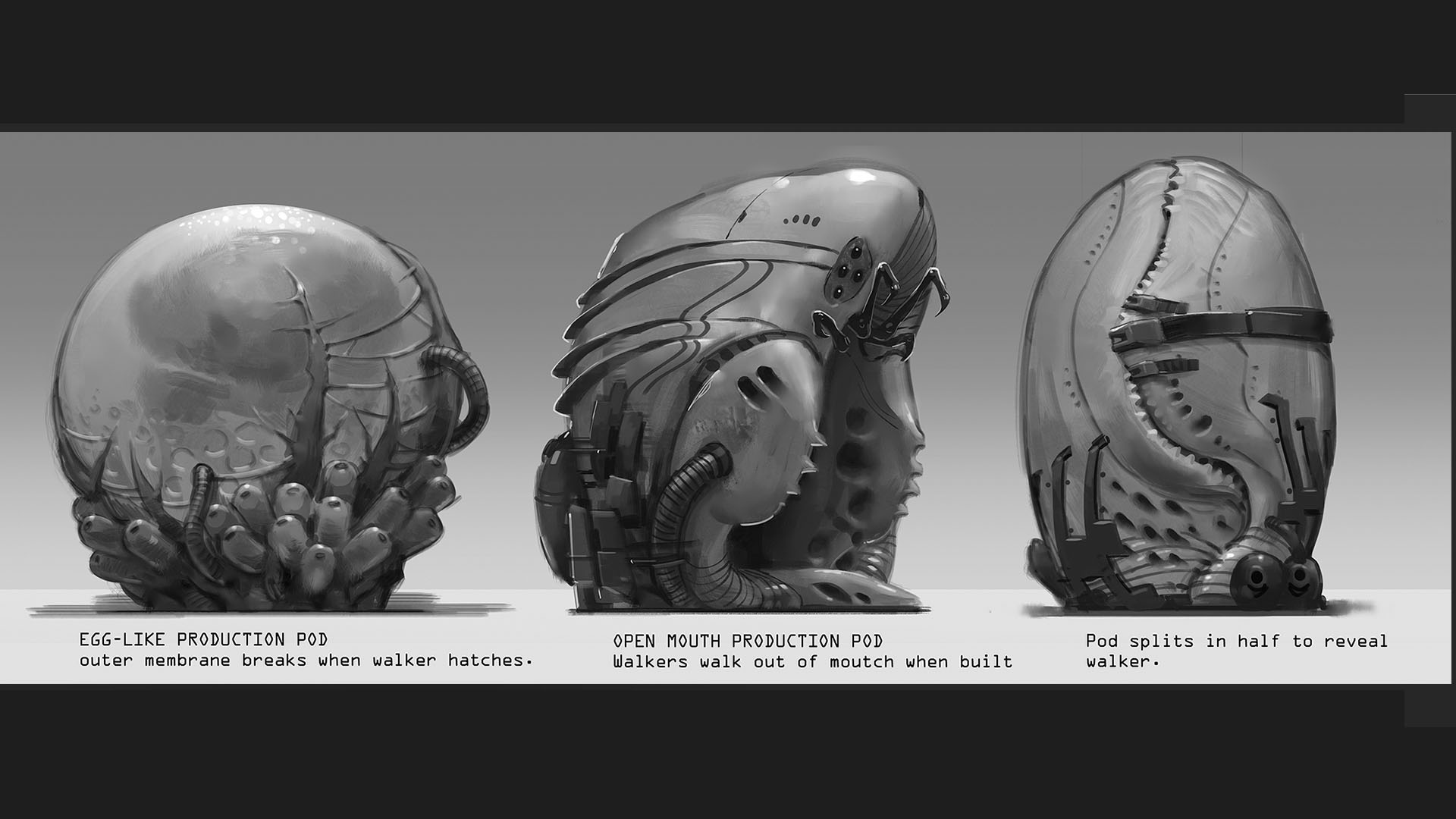 He has also started working on the Pantronite reactor and centrifuge.
The power plant is getting an additional entrance!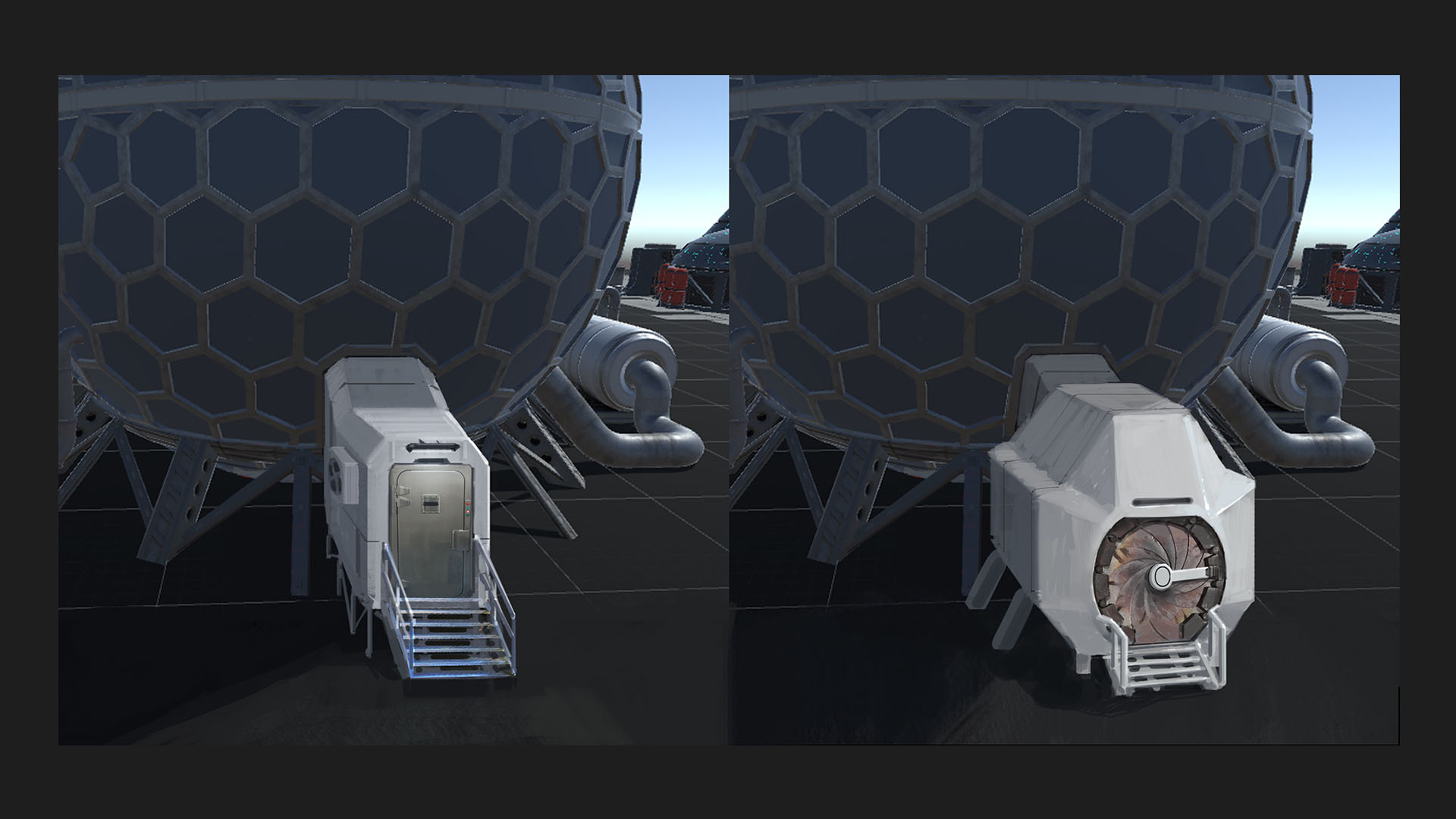 3d Assets
Alexey finished the big VTOL. It´s a multi-crew aircraft and is equipped with 3 turrets. Players can craft and equip the same weapons to it which they already know from the T2 mech.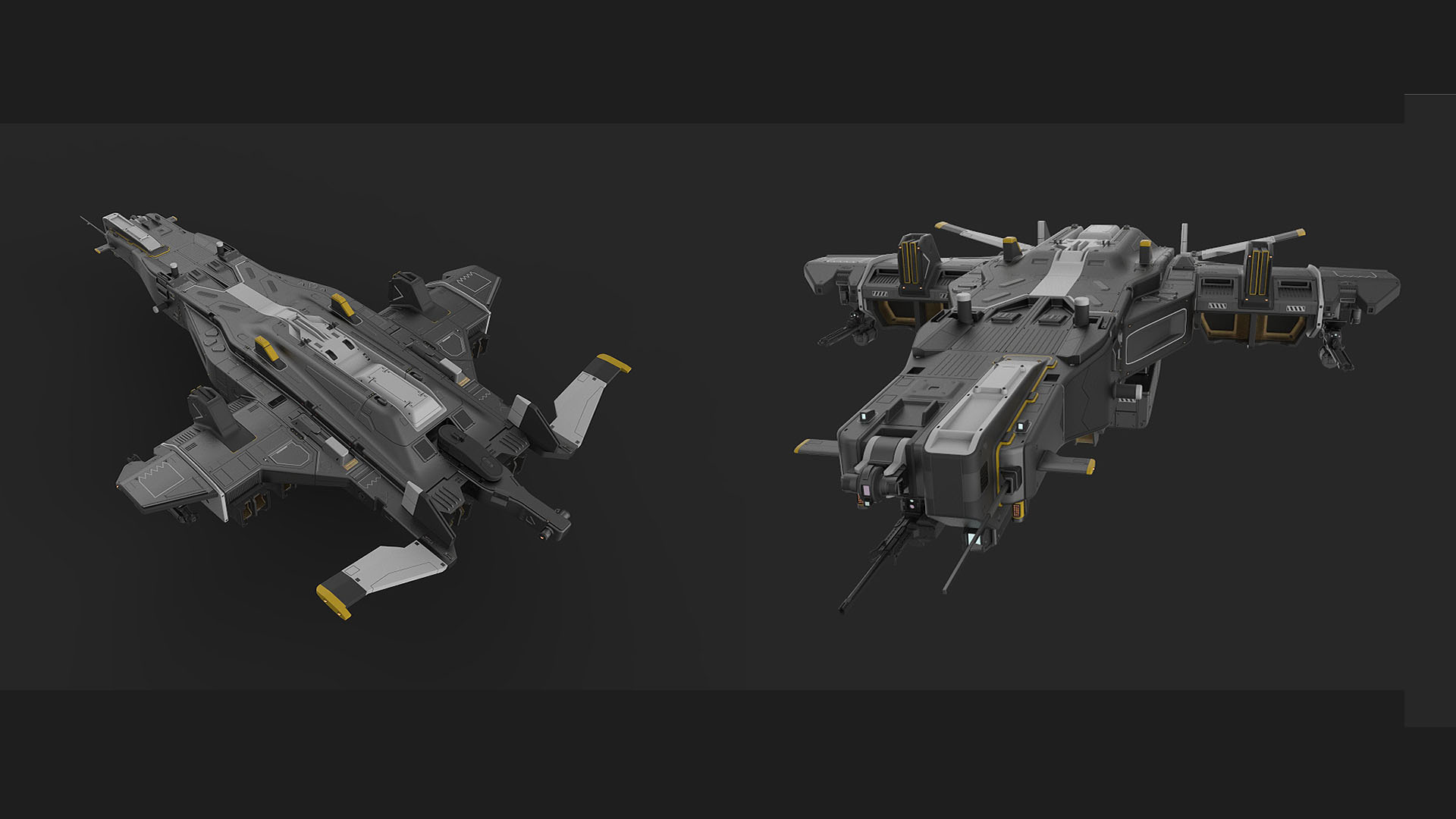 Alexander is working on the small VTOL. We really can´t wait to get this into the game.
He has just finished 2 additional T2 weapons. The railgun and twin-laser lance.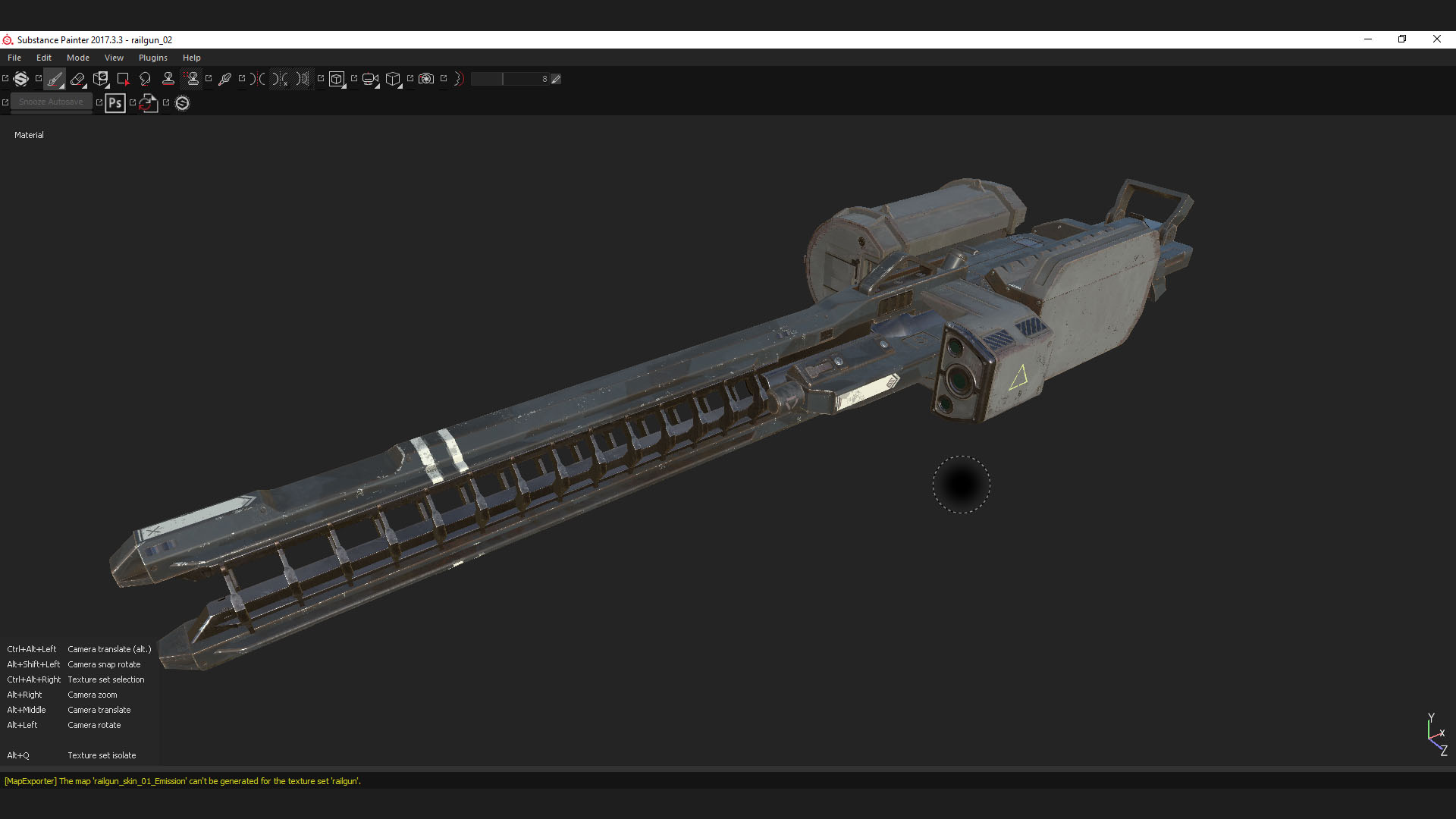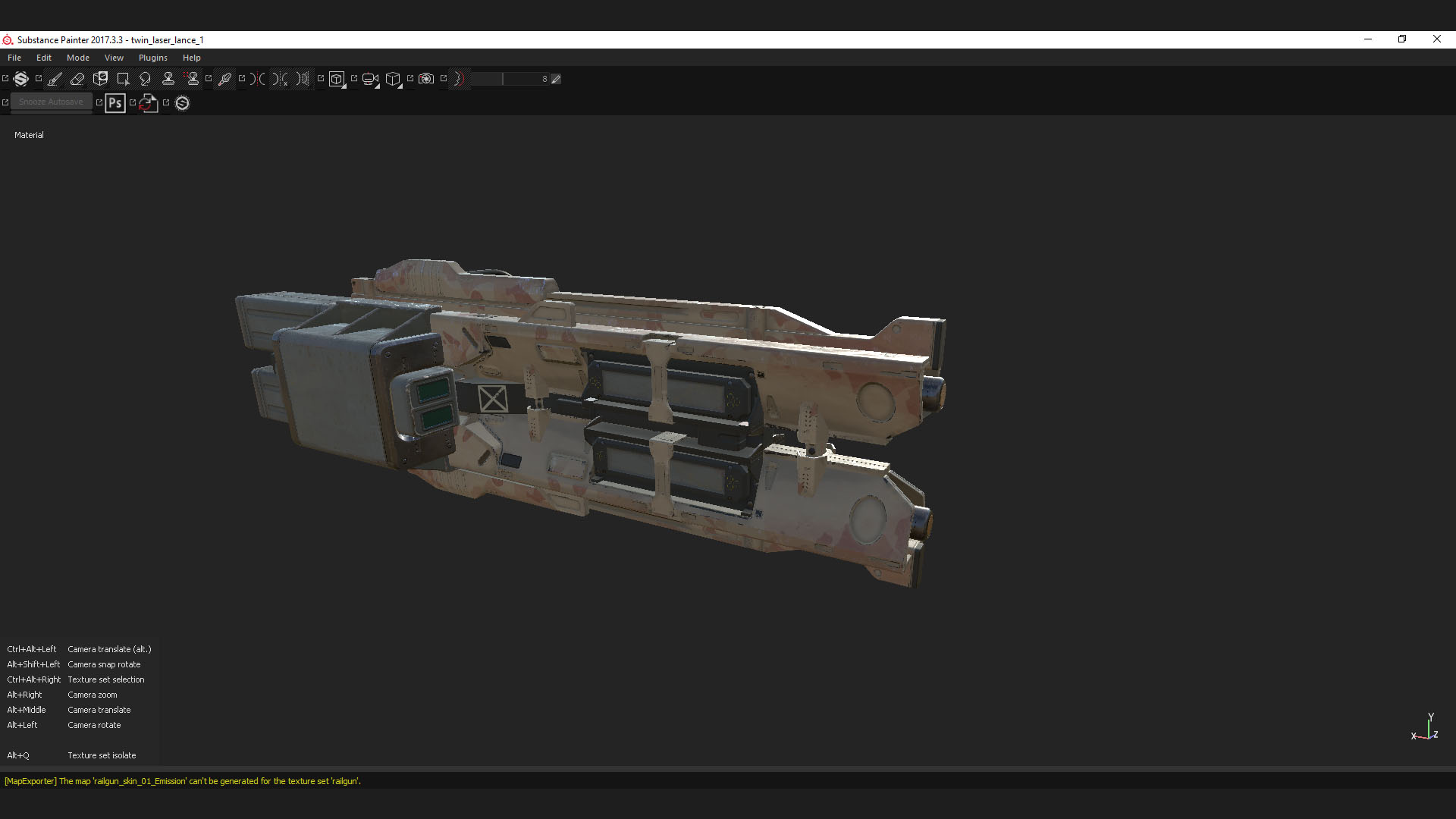 Osman and Anjar have started working on the NPC faction base buildings. The base core and a barricade are already done. We´re still experimenting with some rough shapes of the other building parts.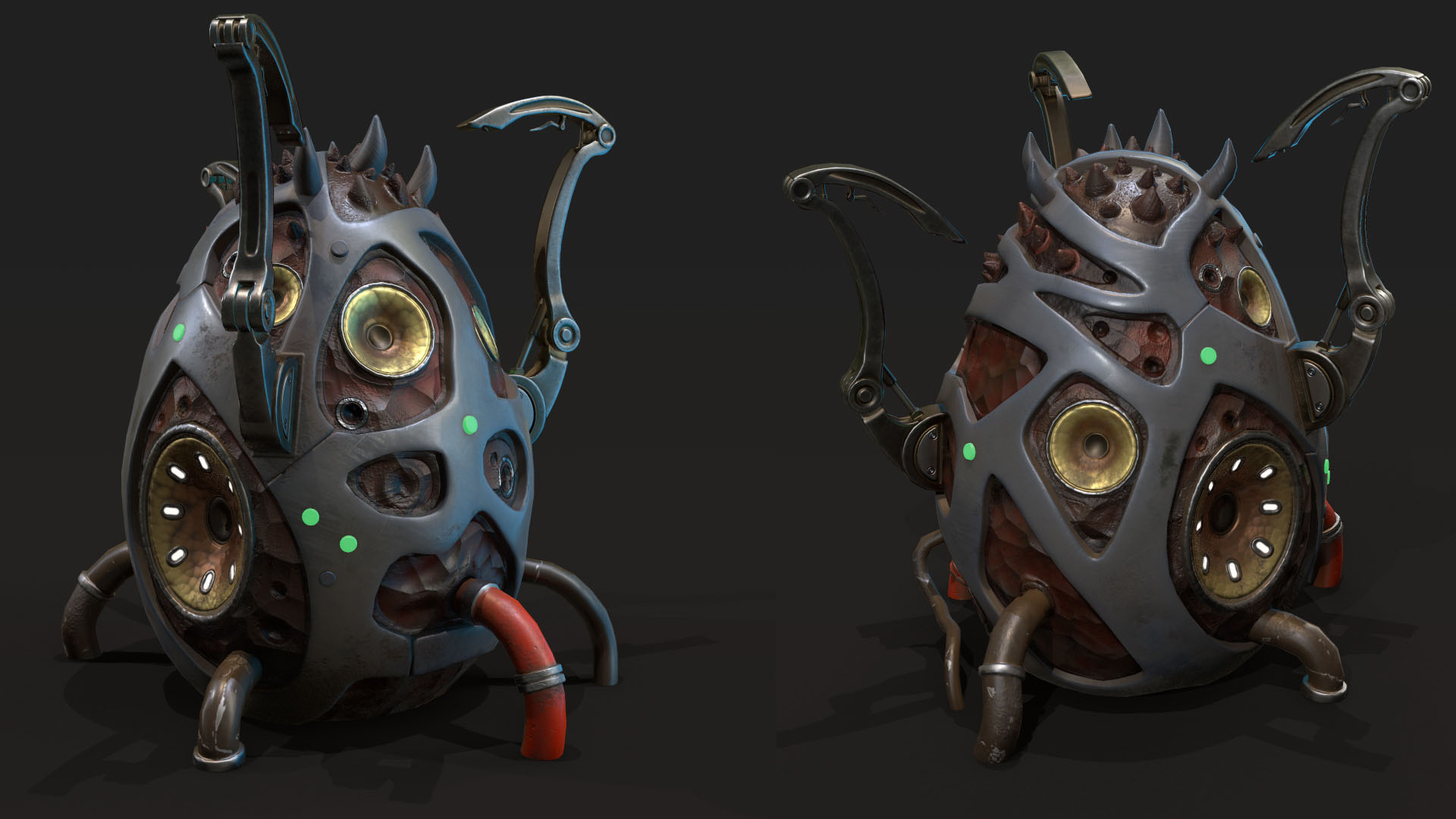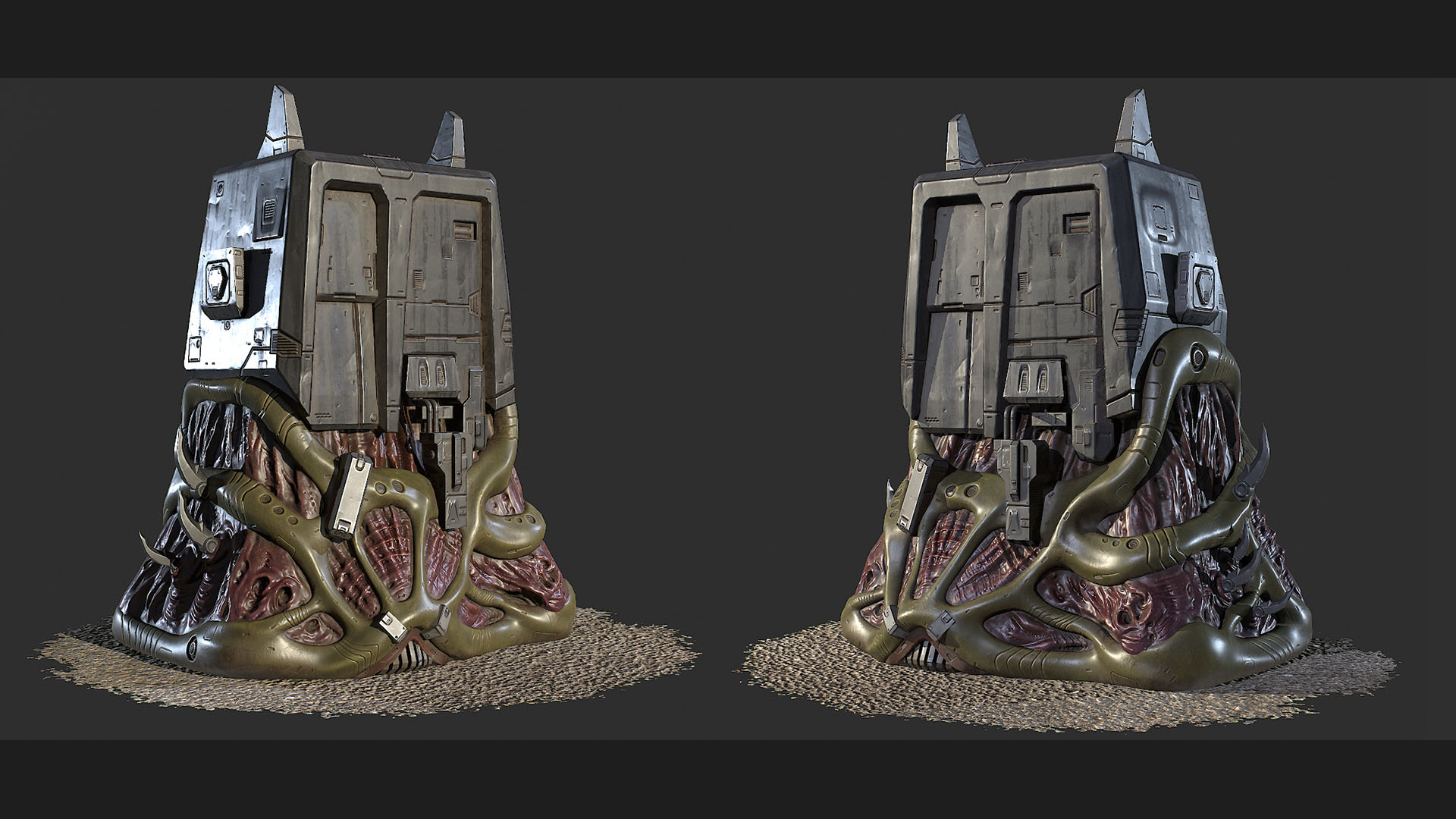 Dmitry is working on the bigger geode and has finished lods for the small one.
He also managed to finalize the T3 and siege mech wrecks.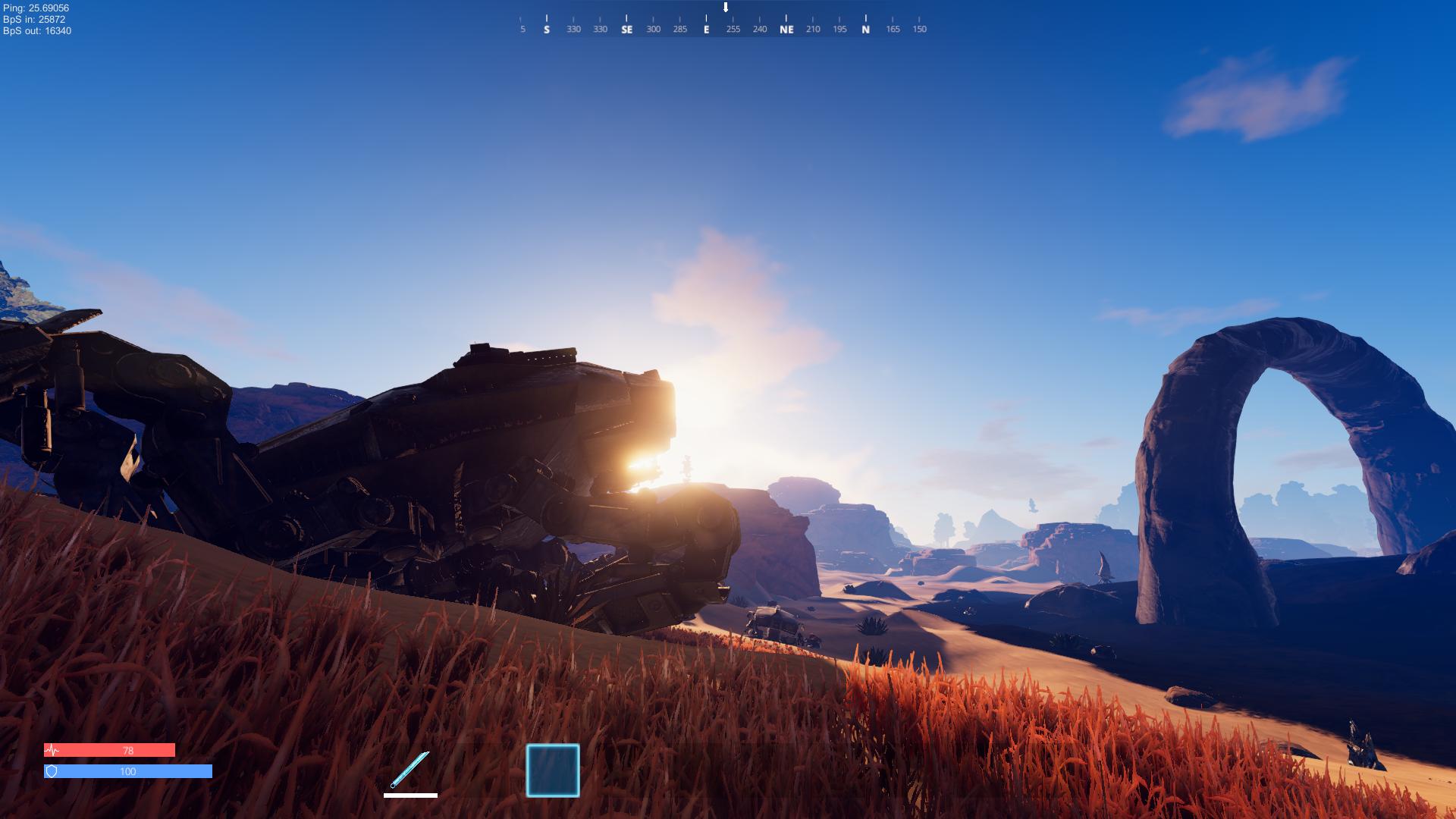 Leveldesign
Artem has done some decent progress on the second power plant.
He also finished the faction defense turret.
I am still working on the map and have added all the LODs to the base equipment parts.
We´ll try to post weekly devblogs and video diarys and stream every saturday 8pm UTC+2
If you want to be part of the community, join the Discord here :
Or sign up for the closed alpha. You might win one of 100 free keys :
Thanks for reading! We love you!
Sebastian