The work on the menu has almost reached the end and we are getting ready to release the demo!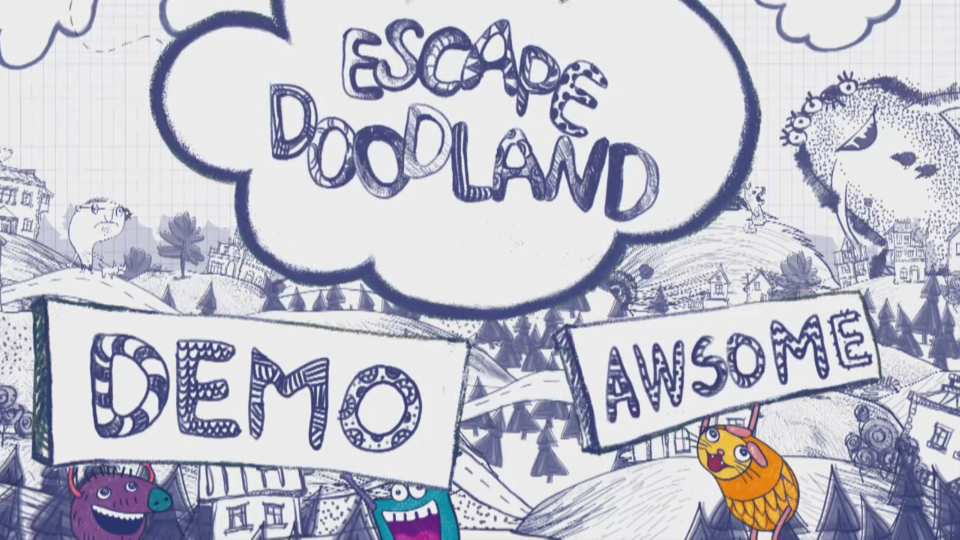 In April, we manged to sign a deal with the publisher, which allowed ut yo work on Escape Doodland much faster because we could spend much more time making the game. The organization of work has also improved - we have to stick to a plan that is divided into milestones.
We managed to finish it so the first milestone is over. It has also been accepted by the publisher, which was very good news for us :).
Settings are in the same style as all previous menu items (which we described here and here ). After selecting the button, on the road sign, the camera goes underground showing us a smoky room full of pipes and jamming wheels. You will be able to change the controls there (gamepad will be supported!), change sound and music volume, and read credits.
​You can see how it will look like below: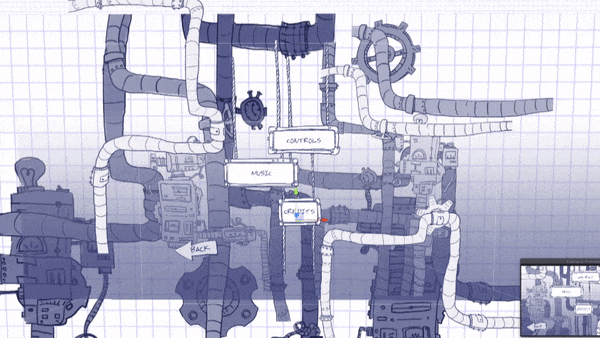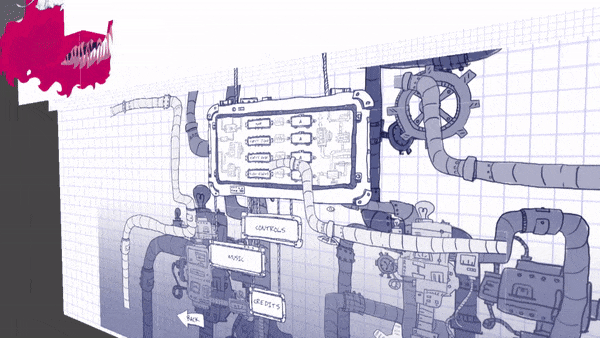 Ok, but now more interesting news :).
One of the main assumptions of Escape Doodland was that the game should be demanding or even difficult. Choosing the right difficulty level is very hard (especially for such amateurs like us :) ). If the game is too easy it will be boring, if the game is too difficult it will lead to frustration and no one will want to play it. We are afraid of this second scenario.
Escape Doodland sometimes requires a very quick response and learning levels is quite hard (some obstacles are random). It's challenging for creators to judge whether the level of difficulty is okay because after many hours of playing the game (during testing) it can be played with eyes closed and the judgement is not fully objective.


That's why we decided to ask you for help by sharing you closed demo version :). We still have to finish the menu and fix some other things that will take us a while but you can already subscribe for demo under this LINK or just send us email on escapedoodland@gmail.com (don't worry - we won't spam you :) ). When we will be ready to show you the game, we will send you a download link, and after a while we will ask you to complete a short survey.
We are counting on you and we are very excicted :) !

Till next time!


And here you can find more stuff about Escape Doodland:
Till next time!