The past couple weeks have been spent working on designing the first level. Each level will feature interactive items for killing zombies as well as a destructible environment.
Level Design
Here are some updates about the level design:
Each level will be completely unique
The first level is almost finished
The game will consist of 13 levels
Each level will contain destructible objects
Players can interact with to lure and kill zombies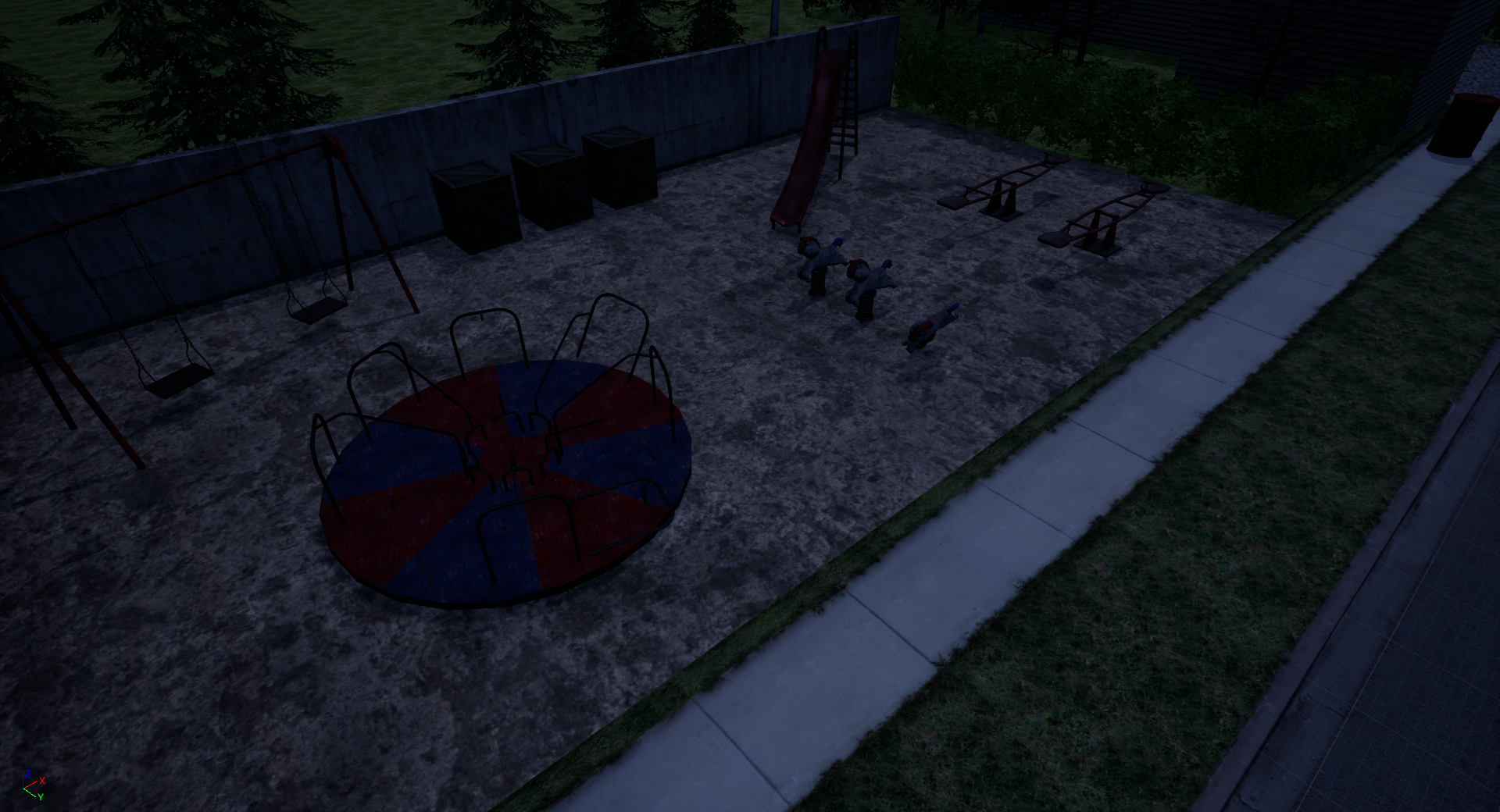 Destructible Objects
Each level will have destructible objects that, once destroyed, have a random probability of dropping coins for the player. Coins can be used to buy and upgrade weapons and abilities, as well as health and armor. The levels will also contain hidden areas that can only be accessed by destroying the barrier to that section of the map. Finding hidden areas will not be required by the player, but will reward players who choose to look for them.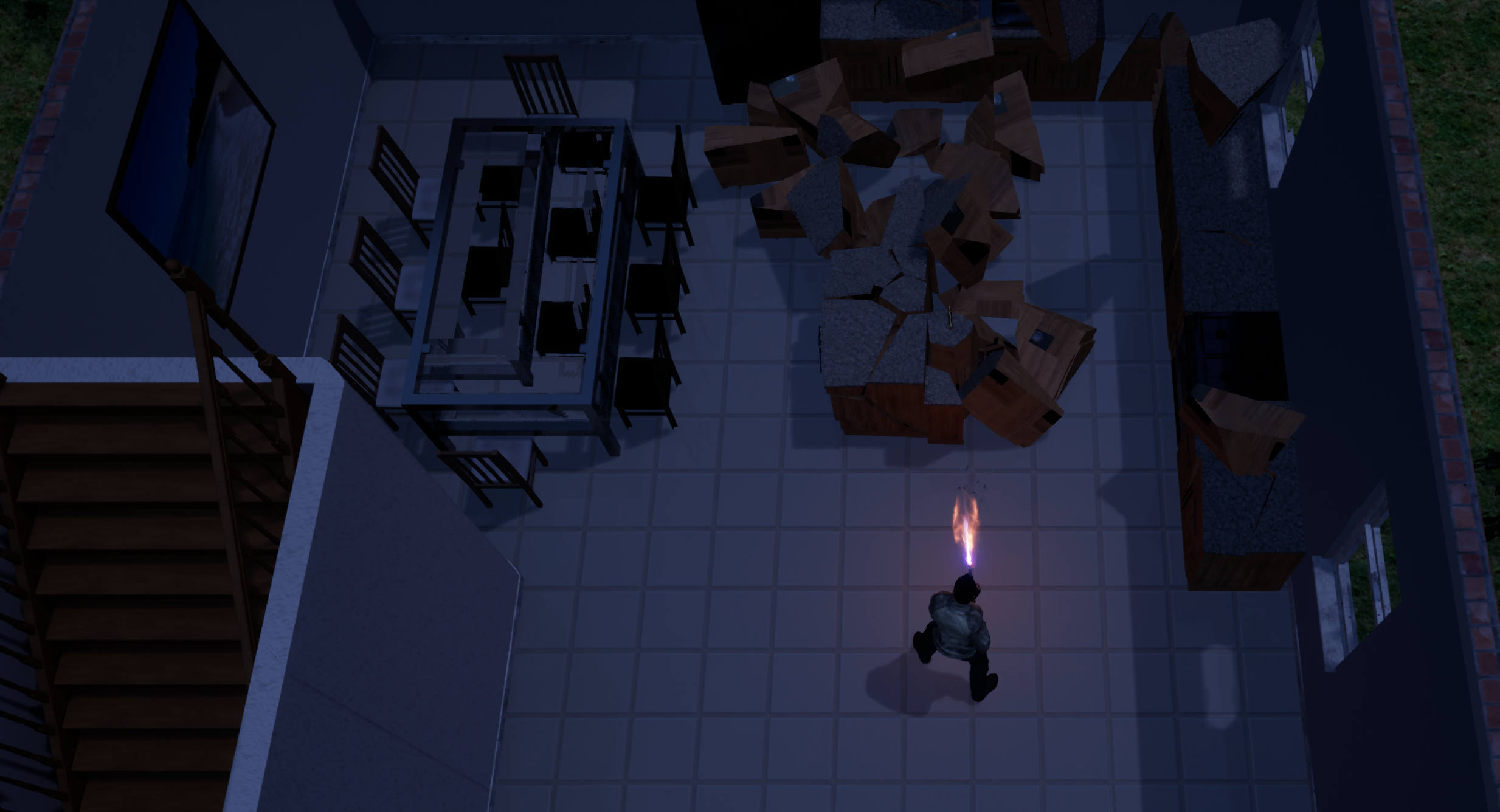 Optimization Test
In the last update, I talked about optimization work to improve frame rate performance. As the game continues in development, I will look to improve the performance of the game. In a recent test with 50 zombies on screen, I was able to get over 80 frames per second!