After dealing with the general outline and animations it was time for creating a character changing section.
We had a lot of ideas how to handle this part of menu and they were (as always :) ) very different. It wasn't easy to combine them but luckily there was a common denominator - parallax.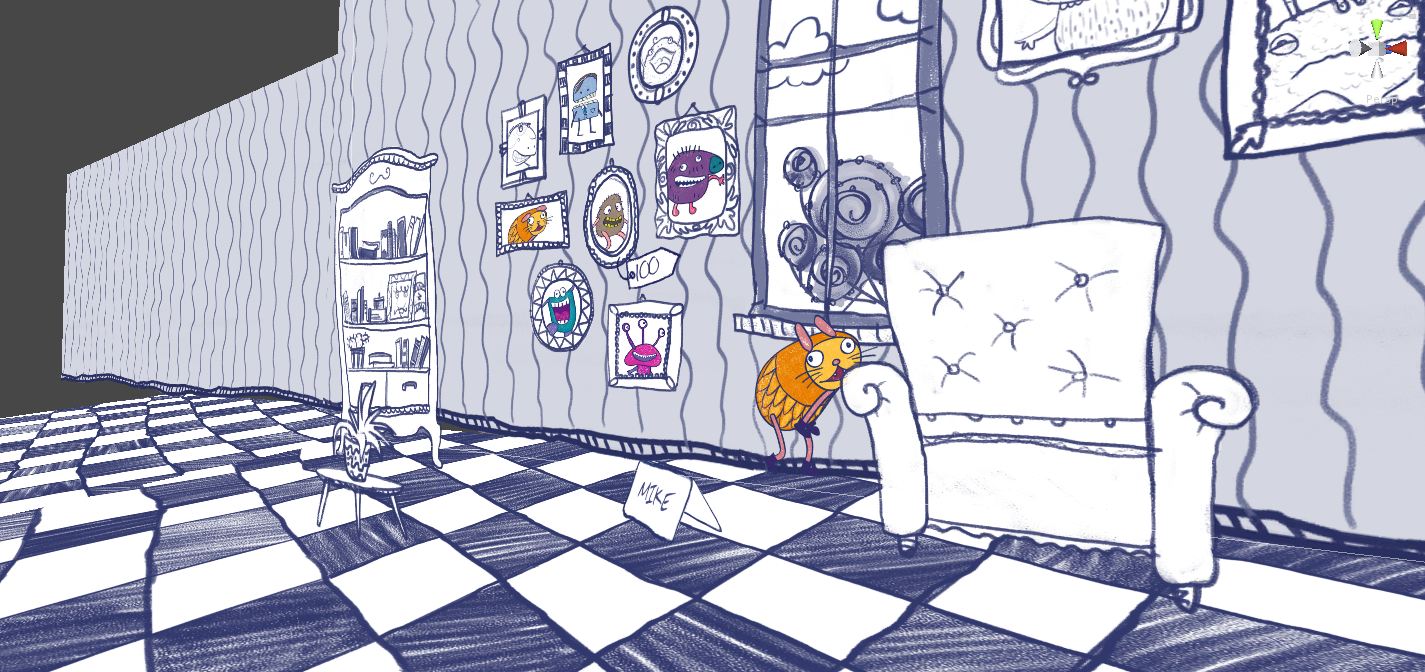 As we described in previous post we wanted to place menu options in different parts of Doodland. We had to figure out the place where you will be able to see all unlocked Doodlers, choose one you want to play or buy some. We decided to realize Weronika's idea - camera is zooming in on a house, 'look' through the window and show the room.
And of course she created it in doodle style :)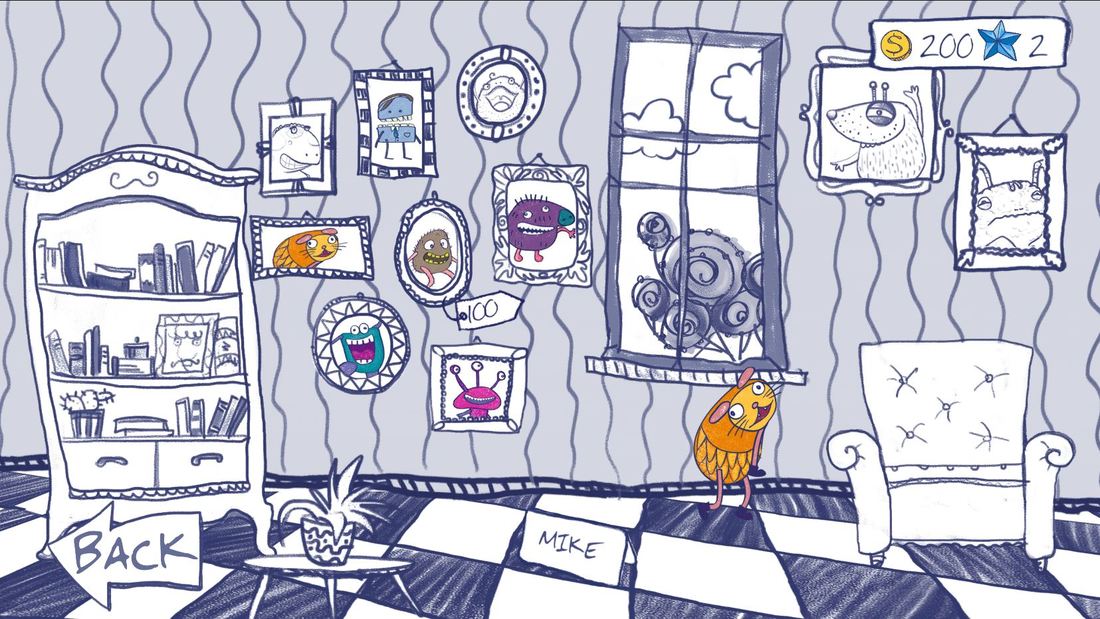 From the technical side it looked quite simple. The camera is zooming in (controlled by animation) on a building and when frame is completely covered by it and then the room is activated by script. It was necessary to do like that because otherwise room would be visible from the main view. There was a little problem with fonts because the room is pretty small and after setting characters to size 1 or 2 they were very pixelated and better solution was setting a greater size and then make the object's scale lower.
Here you can see how it works:
To finish this part we need to add/modify couple details:
- change the window to 'real' one (transparent) and add some landscape to intensify parallax effect
- add some decorations (probably a cash machine) near the camera
- add Doodler change animation
- change the building in a way that window is getting transparent when camera is zooming in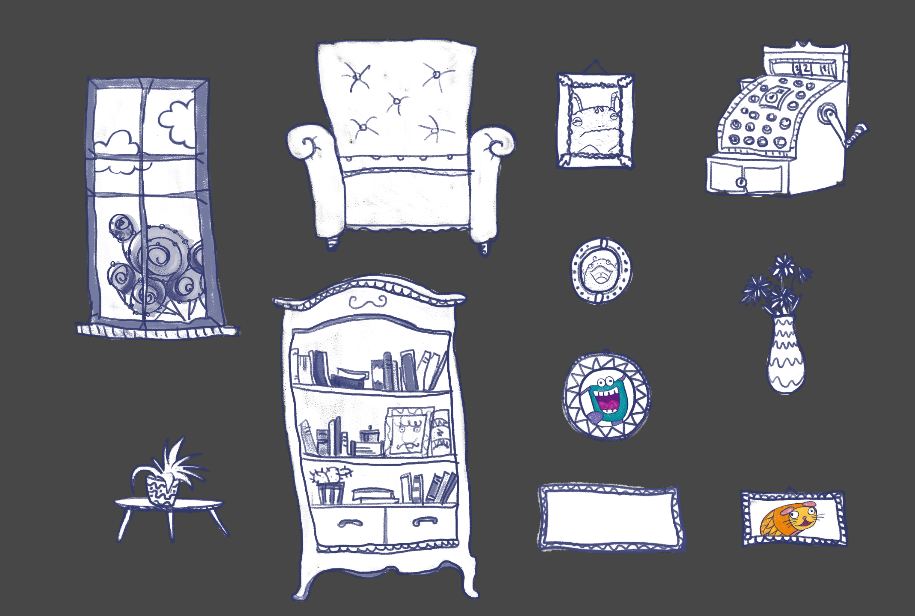 And here you can find more stuff about Escape Doodland:
Till next time!