I'm finally done with reviewing portfolios and conducting interviews for modelers and writers! Trying to get back to implementing new features in the game.
The Other Side of the Fence
As a freelancer I always spent a lot of my time sending applications, tailoring resumes, and writing follow-up emails. It is interesting to be on the other side, and not at all any easier.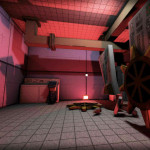 A test shot I showed to all modeler applicants to gauge their thinking process
In the past two weeks I posted job advertisement across multiple sites, reviewed over 50 applications / portfolios and conducted about 8 interviews. It's surprising just how time consuming and exhausting looking for team members is - I can see why recruiting is an industry of its own.
The final choices proves a difficult one as well; I got down to 3 excellent candidates and picking just one is not easy, especially when they all have different strengths. One might have better art skills but be more expansive; another might not have quite the samples I wanted but is much easier to work and iterative with. I guess the best call is to go with the gut feeling on this. No matter whom I end up with, I already know they'll be very good at their job.
Don't Forget the Law!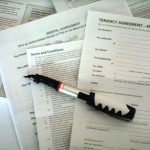 Running a business involves A LOT of paperwork
While finding good workers is a job of its own, there's also the legal side to consider. Yes, the costs of an attorney are exuberant for a small indie, but it's one area I would rather not skimp on. In my freelancing past I was already hit by "mystery taxes/fees" because I didn't realize there was some law I didn't abide by or a form I submitted. And let's not forget the IP lawsuits prevalent in gaming biz (hello Banner Saga). Better safe than sorry.
This, sadly, put a bit of a holdup on the process; I hoped to get started on April 1st but I am still waiting on the contracts. I probably should've gotten those figured much, much earlier, but between launching Steam Greenlight, putting job postings, attending GDC and actually trying to make the game, things can slip between the cracks.
New Features - Gyroscope and Maps!
One of the biggest complaints my alpha testers had was getting lost in new spaces and not knowing where to go next. While I can cry "immersun!" all I want, fact is that running in circles in the same corridor for the 5th time just isn't fun. Part of the issue will be resolved by improving map layouts, quest design and communication, but I also wanted a fallback solution that wasn't completely in-your-face like quest arrows. I relied on these myself in the Bioshocks.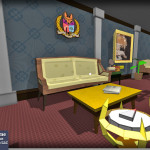 The spiky ends kinda make it look like GYRO FROM HELL™
Enter the gyroscope, a nifty little tool you can equip that will point you towards your next objective! While it provides the functionality and helps players who get frustrated, it also fits within the game world and is completely optional to use. I have also added a way to pull up the Deck map after you find it in the game world.
I was reluctant to do that at first but, as I learned in the past, making player's life easier doesn't always cheapen the experience as much as I think it will. We will see what further testing uncovers.
This Week's Plan
I hope to finalize the contracts, get them signed, and start my new guys working on improving the graphics and story. On the side I want to continue with bug fixes and tweaks from the alpha test; already have over 25 of those done, and probably at least 3 times as much to go through!