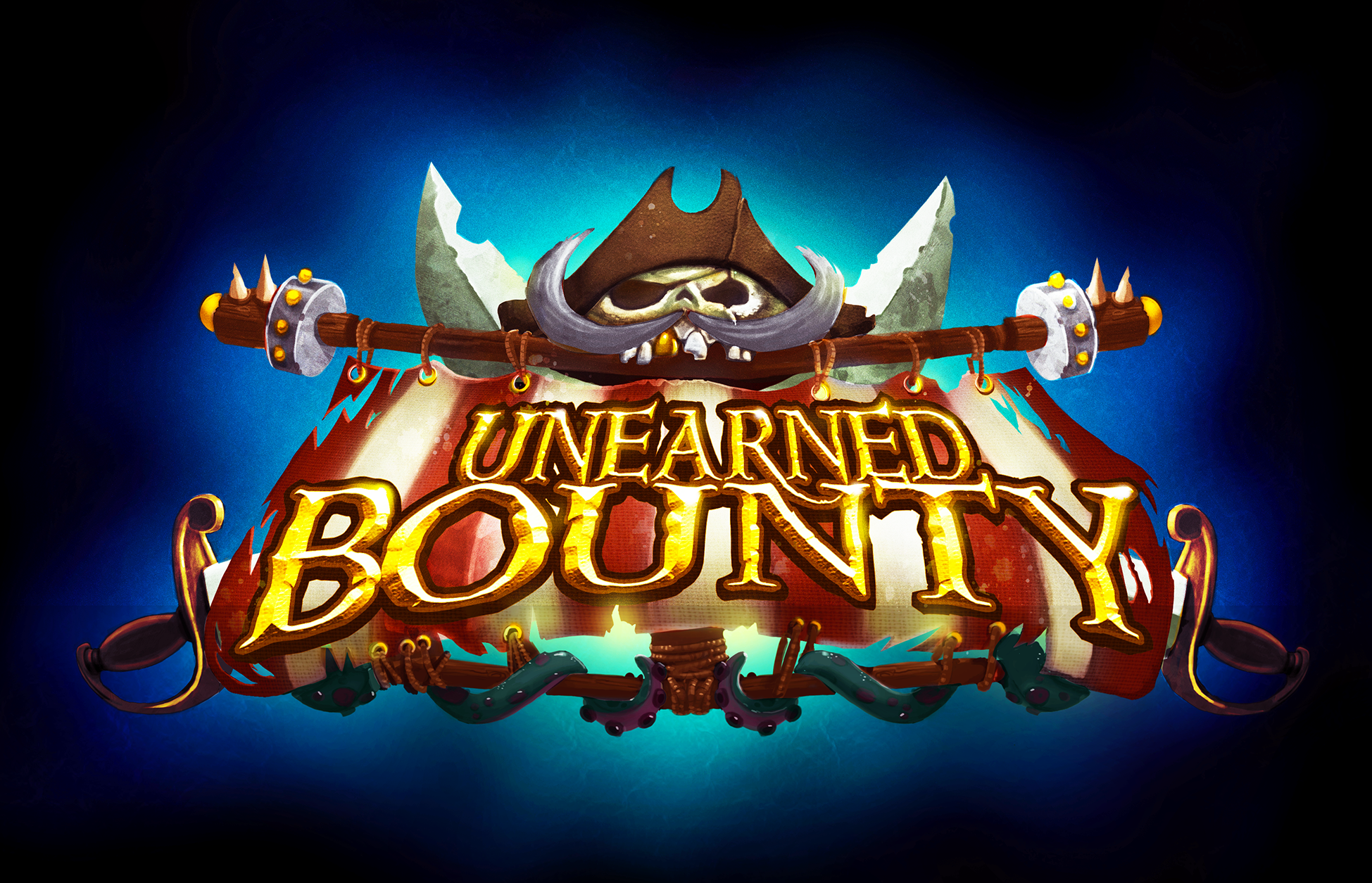 Unearned Bounty is multiplayer pirateship Free-For-All arena combat game where you strive to become the most infamous pirate of the high seas. Within the 15 minute matches, you collect gold to upgrade your ship, try to steal kills, and loot from other players in a unique looping world.
If you'd like to play in the alpha jump on our discord and chat with us! We run playtesting sessions each Saturday 11am PDT, so hop on!
Trailer
We worked with Trailer Squad in creating this trailer to give you guys a preview of the gameplay! Hope you enjoy!
Visual Updates
With getting the essentials together for gameplay done, we've been shifting to getting more gamefeel aspects in; things like ship rocking and screen shake, new particle effects for the poison cloud, explosions effects, wakes, and water splashes. All the tiny things that make a game feel alive!
Youtube.com is an amazing video on the subject by Vlambeer!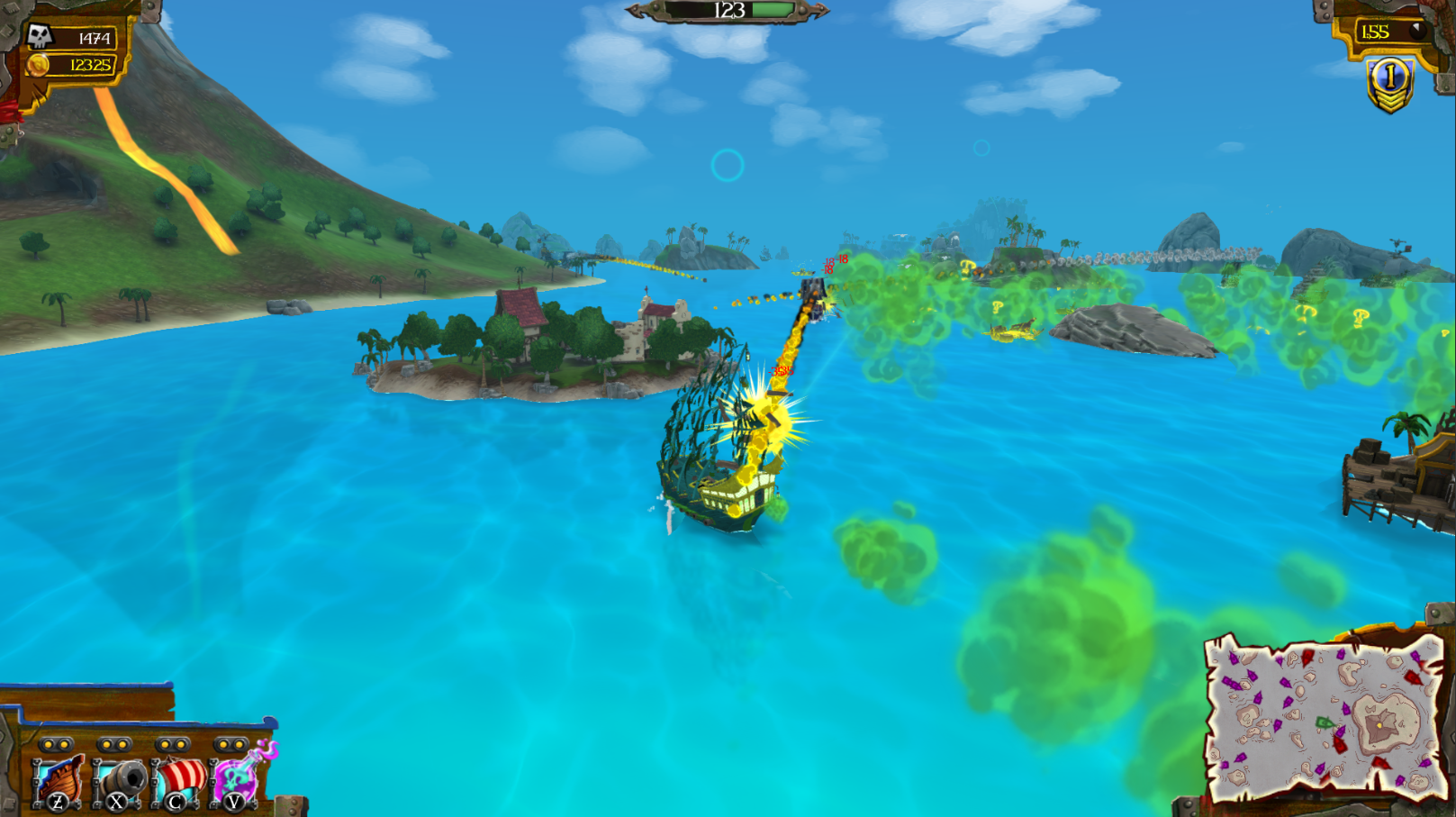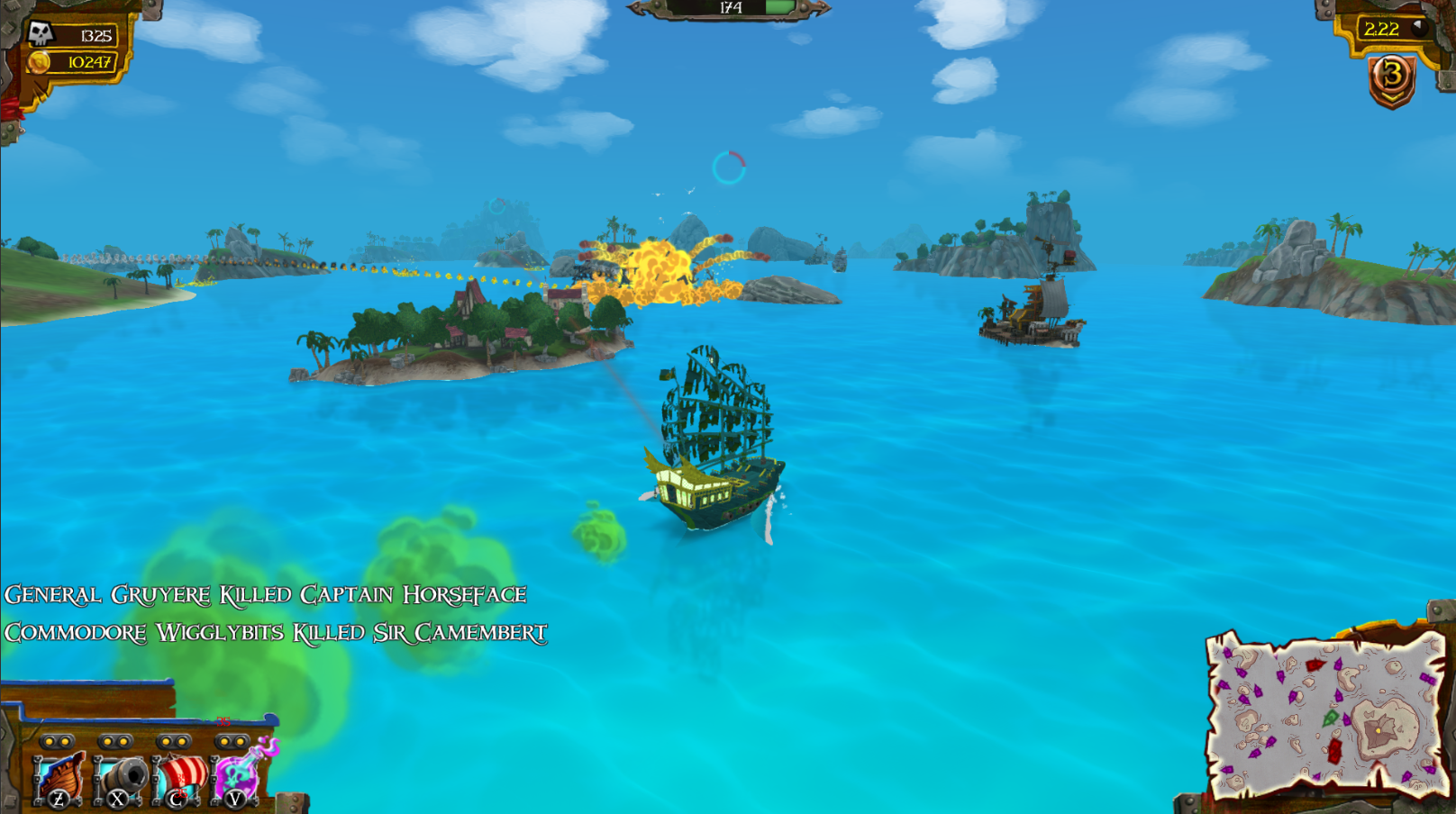 Bots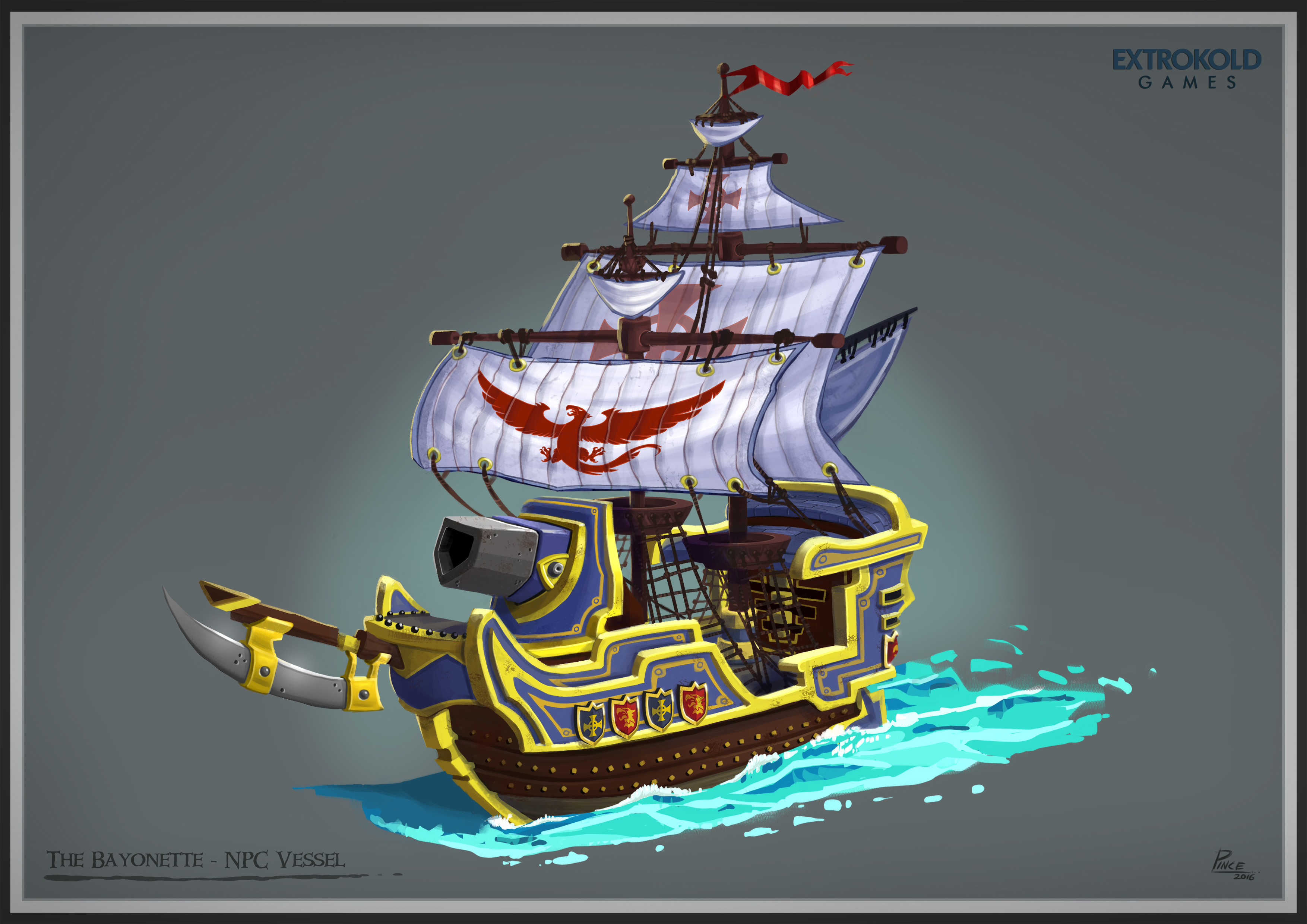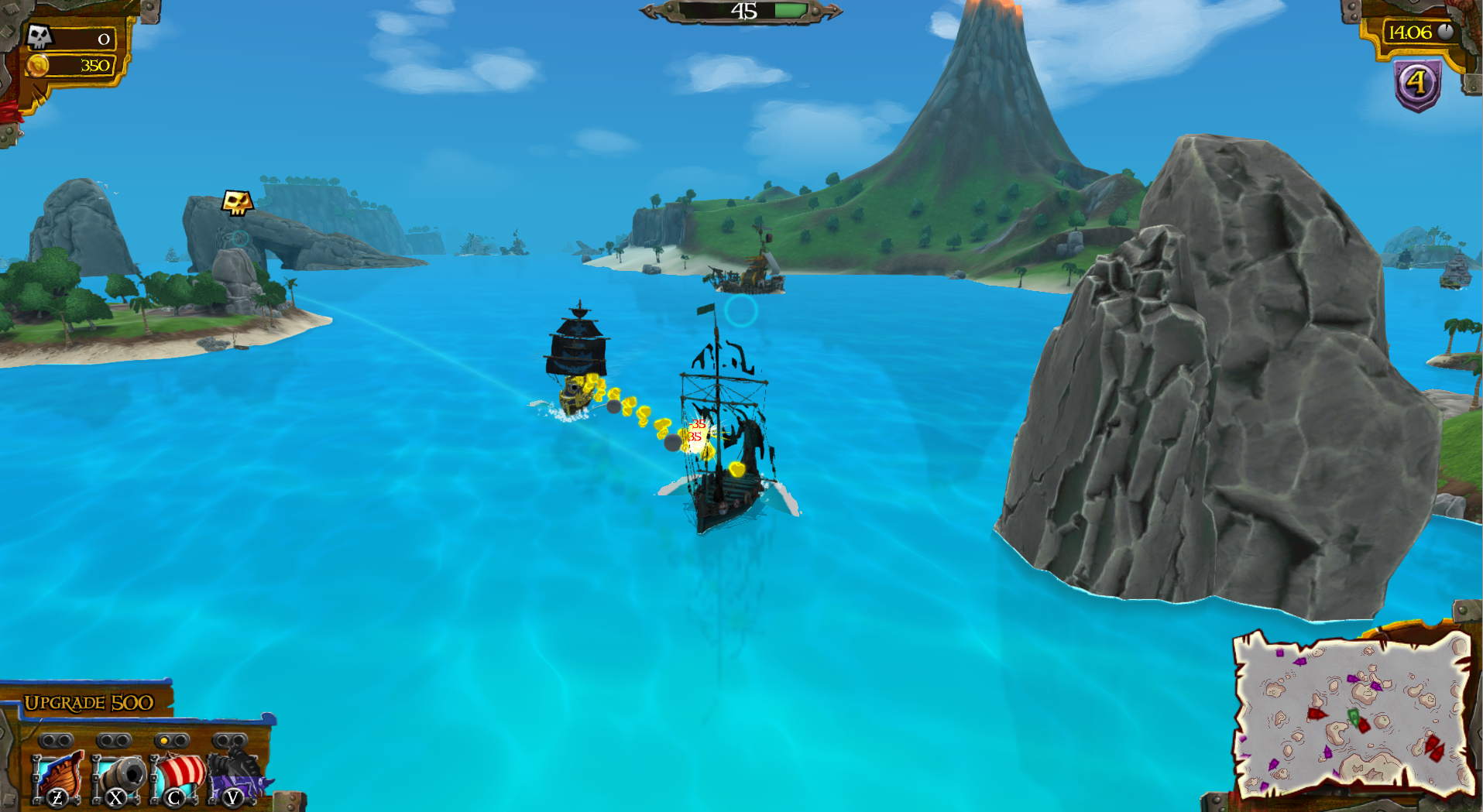 CPU players are now integrated so you can practice by yourself. Careful, they are quite good!
New Environment Pieces
We're still adding in a bunch of islands and other environment objects to give players a better sense of direction and providing landmarks.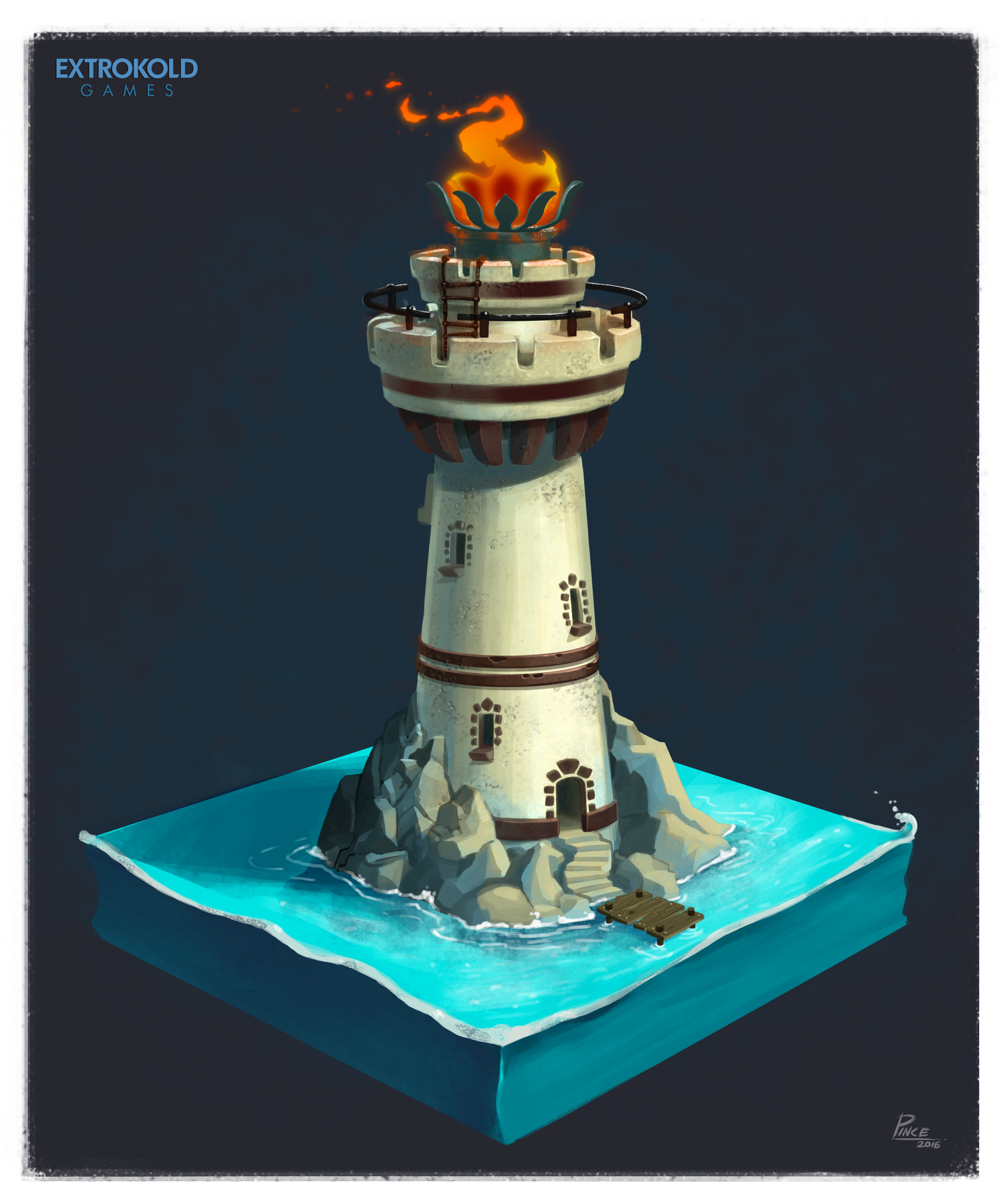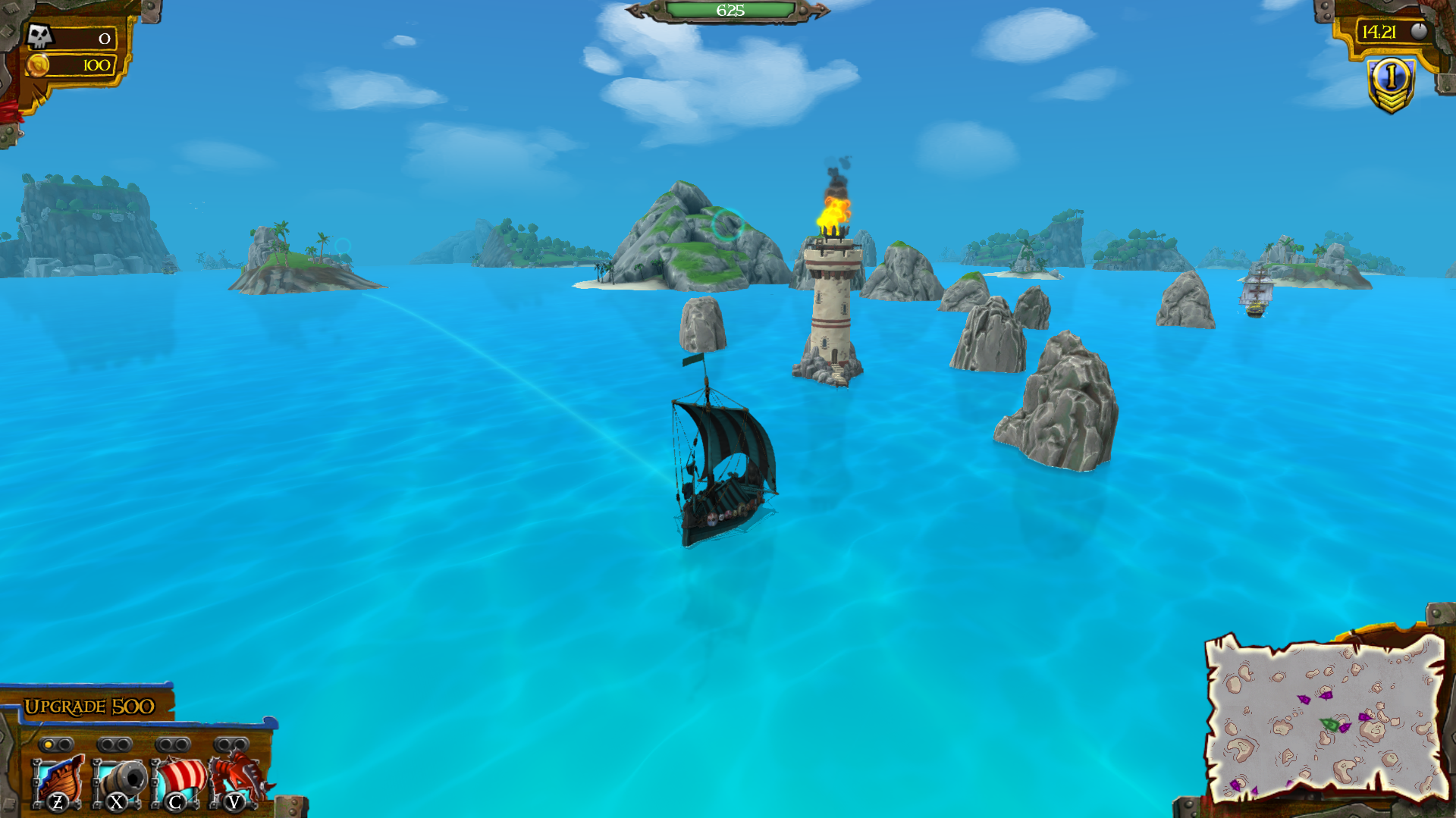 May the winds blow in your favor!
Extrokold Games