Hello everyone!
This week's update on our project, we're showcasing a much more advanced version of our game.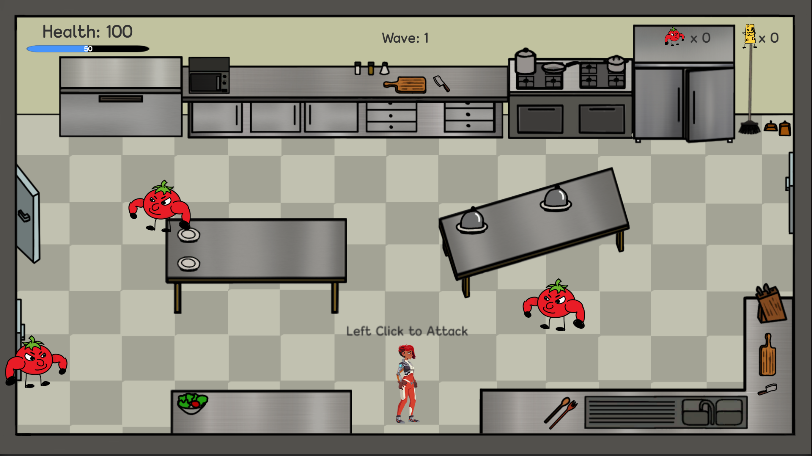 As our UI tells you, the left click does a normal attack, with the right click doing a heavy attack, consuming a portion of your mana bar. Said mana bar can slowly be refilled by defeating enemies, that keep spawning in waves.
The placeholder sprites we're using for the playable character come from the 2D Game Kit by Unity Technologies, and we own no rights to them.
Stay tuned for more!

#indiegames #indiegamestudio #indiegames_pc_windows #indiegamesdev #indiegamesdeveloper #indiegameslover #indiegamestudios #supportindiegames
#longliveindiegames
#awesomeindiegames #indiegamesdaily #indiegamesdevelopment #newindiegames #indiegamesdevelopers #indiegamesdesign
#videogames #game #games #madewithunity #gameart #indie #gamedeveloper #gamer #videogame #art