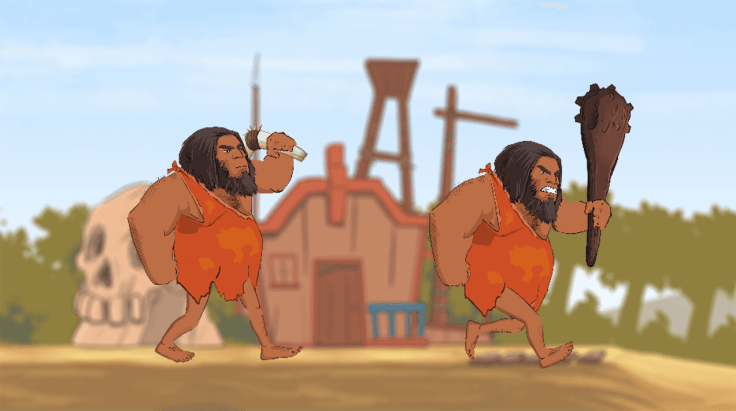 Enemies is something that couldn't be missing in the game, right? Today it's exactly what we are going to present, so get ready to meet some of the enemies you will face in your adventure.
Enemies:
In addition to the traps previously exemplified in our Devblog # 04, which you can see by clicking here, we will also have challenging enemies trying to disrupt the adventure of our heroes.
Just like the rest of the game, enemies are divided by scenarios, i means, in the period of pirates we will have some sailors, pirates, sea monsters and even a parrot chatter, while in the medieval we will have knights, mages and dragons.
In the game will also have enemies by difficulty levels, such as slow or fast melee damage, a straight or oblique releases from short or long distance, as well as enemies with unique weaknesses that should be discovered :).
Today we are presenting some of the enemies of basic difficulty in the Jurassic period.
---
Neanderthal - Melee Damage: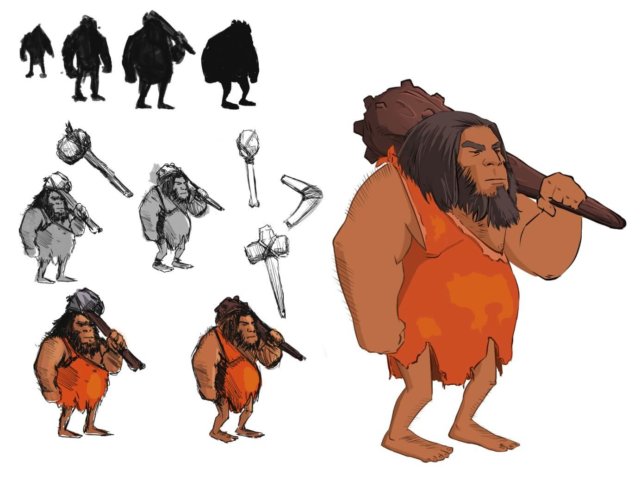 Don't let all this beauty and cuteness deceive you, it may look like a sweet person, but it's pretty fierce and dangerous.
Neander, as we call it, will be an initial enemy who walks from one side to the other until he finds some prey (you in this case).
Below we have a preview of how the mechanics of Neander will work:
---
---
Neanderthal - Ranged Damage:

Now we have the most famous Jurassic Boomerang launcher, Naender, cousin of Neander.
Unlike his cousin, he prefers to hunt prey at a distance, throwing his boomerang. Guess Who's the prey again? That's right, you!
Below we have a preview of how the mechanics of Naender will work:
---
---
For today, it's just, adventurer. Soon we will make the next parts, where we will show the bosses and unique enemies, each one with a different kind of skill or weakness.Don't you want to lose the date and get out of the news? Simple, follow us in social networking:
Facebook:Facebook.com
Twitter:Twitter.com
Instagram: Instagram.com
Site: Playstdp.com
Blog: Playstdp.com