Hello everyone!

This week, we're sharing with you the behaviour of our enemy spawners.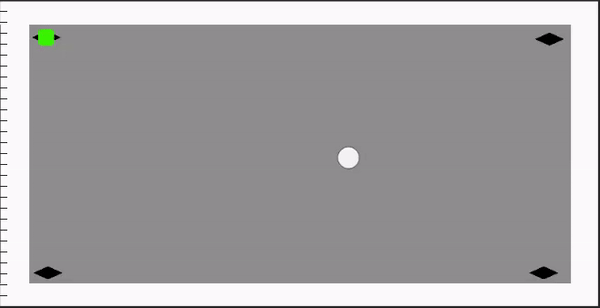 As you can see, the green square, representing the enemies, spawns at specific intervals from each of the 4 spawn points, starting to track the player instantly.

The spawners will regulate the amount and type of enemies in each wave, as well as their spawn time.

And that is all for this week!
Stay tuned for more.