Skill System
A new skill system was introduced. Each colonist has seven skills, and a rank of 0-10 in each skill. Every action performed in the game grants the colonist some experience in the relevant skill, and when enough experience is gained the skill level increases.
Skill levels give bonus to speed at which actions are done, amount of resources yielded, and combat efficiency.
In addition, every colonist has a few traits that have a permanent bonus or penalty to skills or other stats. These make colonists better or worse suited to specific tasks and skills. A smart player will make good use of the colonist traits and specialization.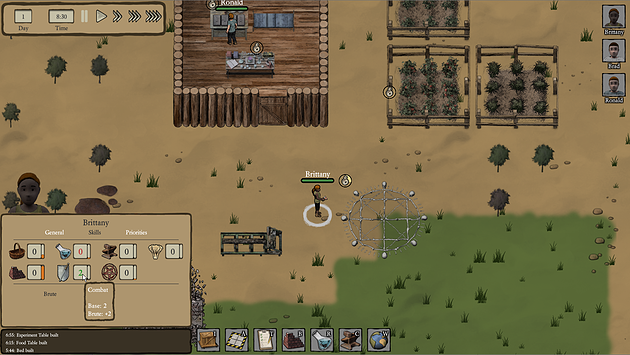 Colonist Information Interface
We also revamped the colonist information interface to visually display the skills and colonist stats.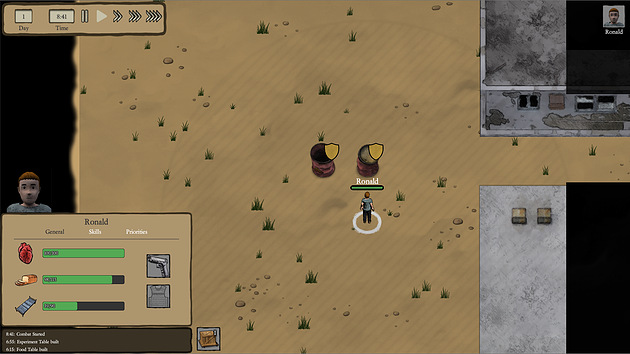 Stone Buildings
The early game log cabins can be replaced by more durable and larger stone buildings, making better use of colony space and reducing walk distances.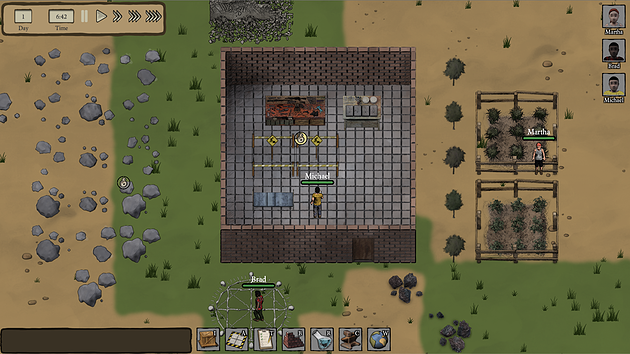 Visual Feedback
Added in-game feedback effects to items gained or used by colonists. This makes the game a bit more vibrant and lets the player see a bit of what's going on with the economy.