I've been deep in the trenches of save and load game mechanics for the last couple of weeks and am finally coming back up for air. I knew this task was going to get a little complicated and I was correct. It's not that the logic is hard to implement, it's just that there is a lot to keep track of and a lot of data you have to be sure gets written to storage, retrieved and recreated correctly.
I started by creating a Settings screen which you access through your Inventory panel.
In this screen you can change your name and the card company's information, toggle the sound, view controls and credits (not yet functional), save the game and exit to the title screen.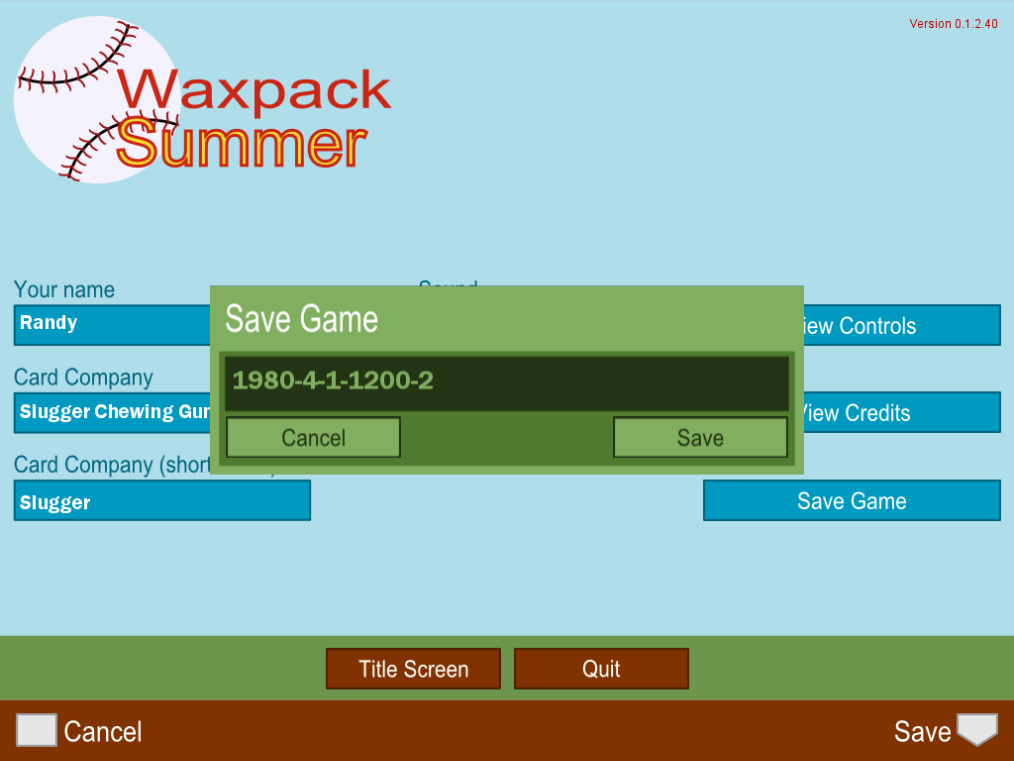 Speaking of the title screen, that exists now too.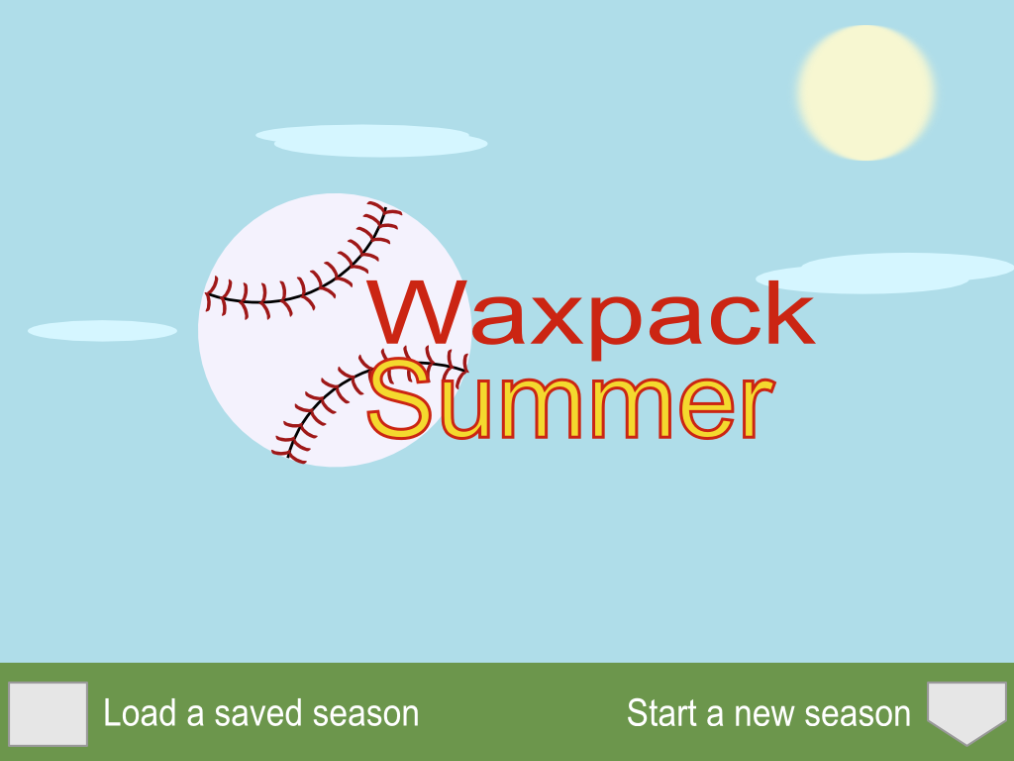 On the title screen, as you can see, you can either start a new season or load a previously saved one. Starting a new season brings you to the Start Season screen, which I have shown before. Deciding to load a game pops up the Load Game dialog.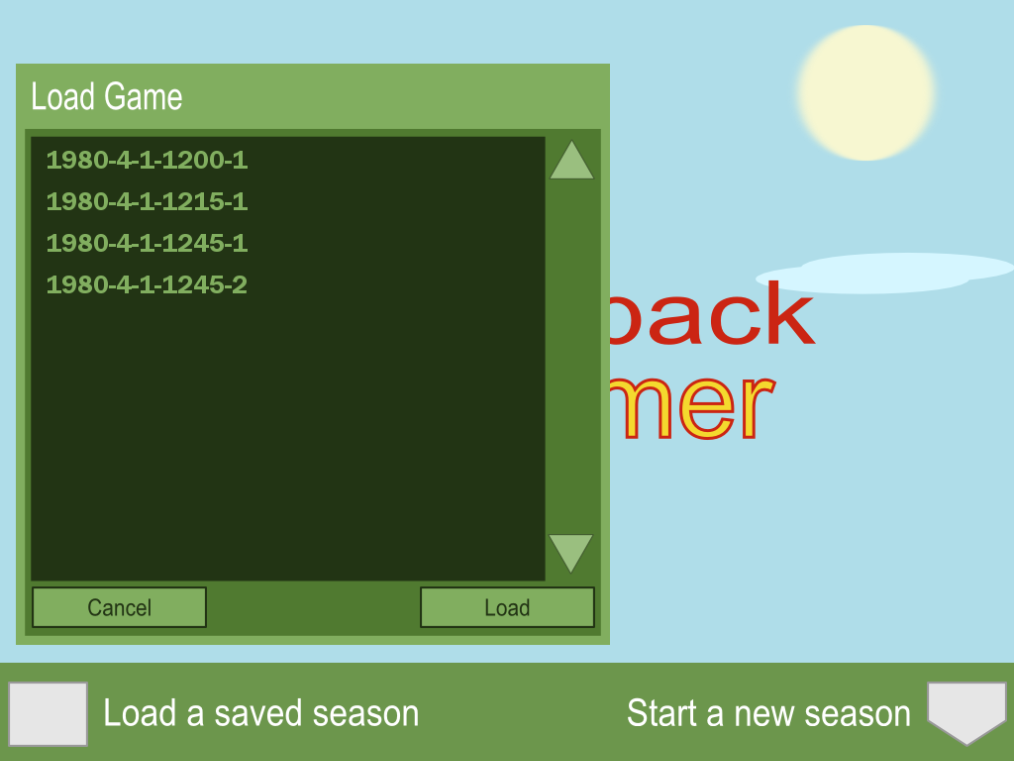 Simply select a game, hit the Load button, and continue playing where you left off.
Here is a short video demonstrating the save and load game process.