Development for War & Valor is underway and we're focusing on ART creation. Our team here at Kilroy Studios are working hard on getting accurate models produced to increase immersion. The seasoned artists are training the newer (and talented) artists on new techniques to give it a "battle proven" look. We don't want the weapons to look like they've just been rolled off the assembly line in other words.
The same stands true for our character development, and on that note lets talk about characters for a moment. We are preparing customization's that can be made to give you a more "personal" look and feel of your character. Maybe you want different headgear, a unique decal, color scheme, etc. Customization's are a core element to our game design roadmap, but only to the extent of making these customization's have absolutely NO tactical advantage, and be realistic. This means we really don't want to create the next ,"pay to win," game.
Our latest completed weapon is the Italian 1891 Carcano Rifle as seen below.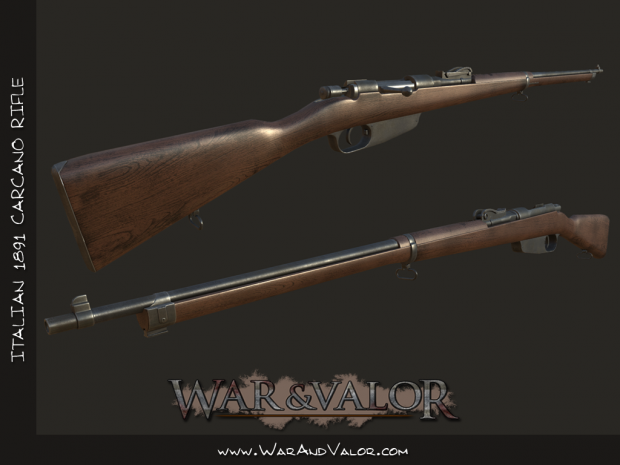 History wrote: The Italian 1891 Carcano Rifle was the primary bolt action rifle for the Italian's in the North Africa theatre.It has a 6 round integral magazine loaded with an en-bloc clip (stripper clip), and fires a 6.5x52mm round.
RECRUITING DEVS - Learn more!
There are several pieces currently in production and we need your help! If you are an artist and would like to help, email us at jobs@kilroystudios.com. You can also click here --> Moddb.com <-- to learn more about working with us.
That's it for now, we'll get back to you soon with more!