SLEEPING AND EATING
A new sleeping and eating system requires your colonists to eat at food tables and sleep in beds. Strategic placement of these objects is crucial as your colonists will need to travel to these often, to replenish themselves. Long travel distances will have adverse effects on their productivity.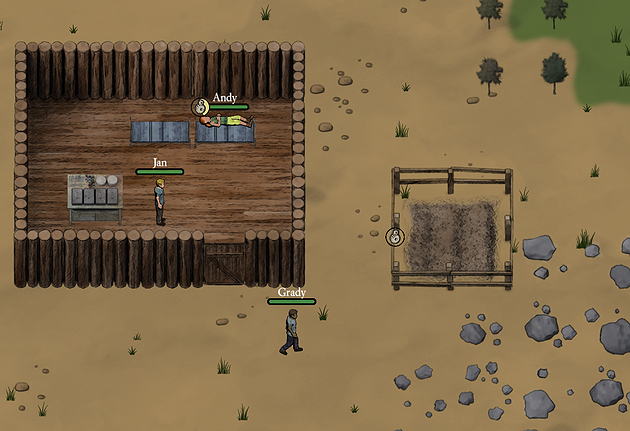 BLOOD
Visual blood effects were added when colonists or creatures are hit in combat, displaying a blood splash animation and blood puddles remaining on the ground in the aftermath.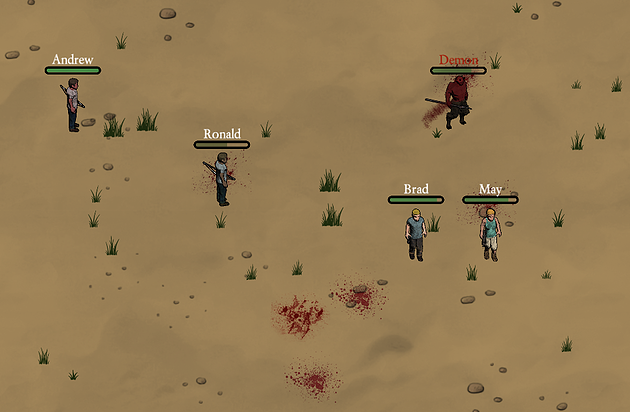 WEAPONS WORKSHOP
A new workstation - "Weapons Workshop" was introduced, allowing your colonists to craft firearms and more advanced weaponry, greatly aiding in the fight against hellspawn.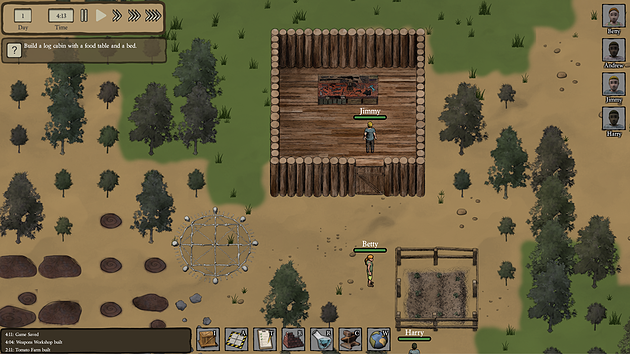 MULTIPLE SELECTION
Combat controls have been enhanced allowing selection and ordering of multiple colonists at once, simplifying combat controls.