CRAFTING UI
The crafting dialog was rewritten and is now a very informative, easy to use, interface. Hover to see costs of crafting and available resources. Click to add a crafting job. Rightclick to cancel a crafting job. The colonists will find the best workstation to use for each crafting job all by themselves.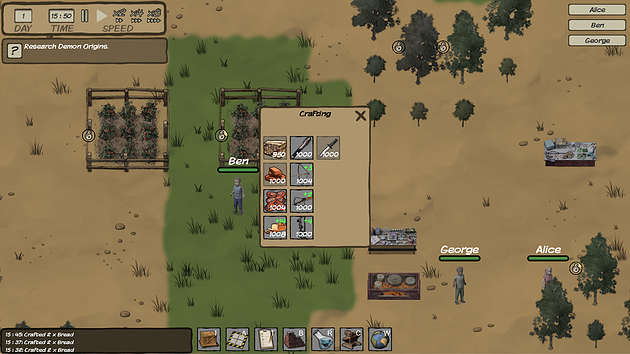 RESOURCES & MINES
There is now a new type of entity in the game - resource. While your colonists cannot interact directly with resources, some buildings can only be built on specific resources.Metal resource will now appear in the base map, and a mine can be built on it to allow colonists to extract the valuable resource.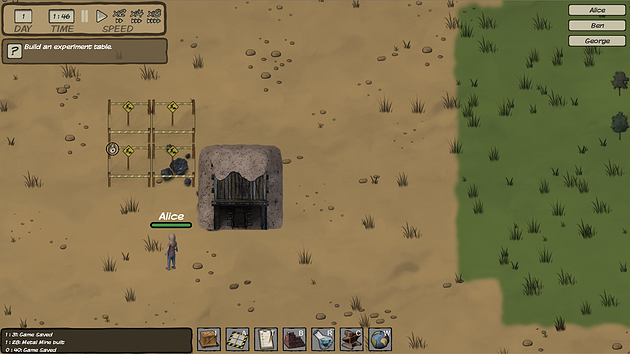 NEW CREATURES
You will now encounter two new types of creatures in the world of Judgement.
Werewolf
Quick, savage, melee creatures that will rip your colonists to shreds if allowed to close the distance. Shoot from afar.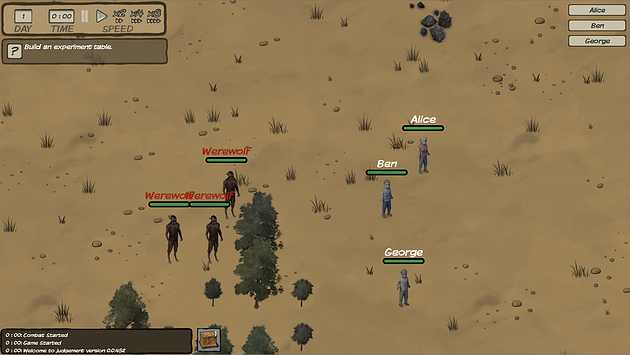 Possessed person
Perverted by the demon that possessed them, they are not as intelligent as they used to be. But they're smart enough to use firearms. Take cover and beware.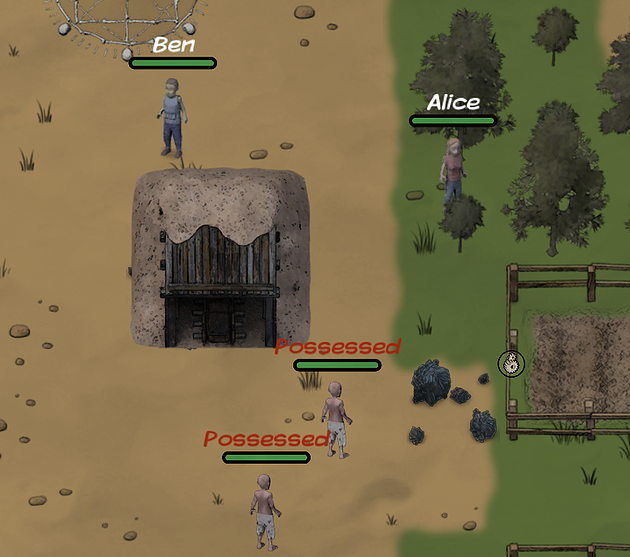 CHARACTER ANIMATIONS
Some effort is now being put into making the Judgement world more lively. This is just a first step, in which attack animations have been added to some of the creatures you will encounter in your attempt at rebuilding the world.