It's been a while since our last update, so this will be a big one. In these past few weeks we have been very busy, mostly preparing for our alpha release and Steam Greenlight campaign. Here's a bit of what we've been up to all this time:
First Alpha
We just launched our first alpha with a small group of testers. We will be increasing the size of this group over time, so if you haven't yet, sign up to our newsletter to receive updates and possibly participate in the closed alpha: Suncrash.com
As preparation for this alpha launch, we fixed tons of small bugs, tweaked & polished all the game features and made some performance improvements.
GDC Europe and Gamescom
The team flew to Cologne, Germany to participate in these events. We got a chance to talk to many other fellow developers, publishers and service providers. We got a chance to show Judgment to quite a few people and many liked it. We will keep you posted with any outcomes of these meetings in the future.
We also spent two whole days in the Indie Arena area of Gamescom, and we got a chance to watch many interesting indie games and change stories with their developers. It was an enlightening experience and gave us many ideas for Judgment as well.
Greenlight
We're preparing to launch our Steam Greenlight campaign very soon. We've made a lot of cosmetic changes to the game so that it looks better and attracts more attention from potential players. Many of these changes are listed below. In addition we polished our pitch and worked hard on a gameplay trailer that isn't yet ready.
New User Interface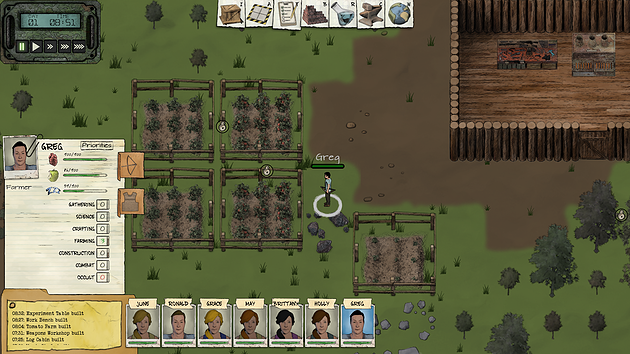 We completely replaced the old user interface placeholders with a well designed handsome new interface. Our art director worked very hard creating this interface and we are very happy with the results.
Colonist Portraits
Let's be honest, the old colonist portraits we had were not very attractive. We've replaced these as well and they are much easier on the eye.
World Map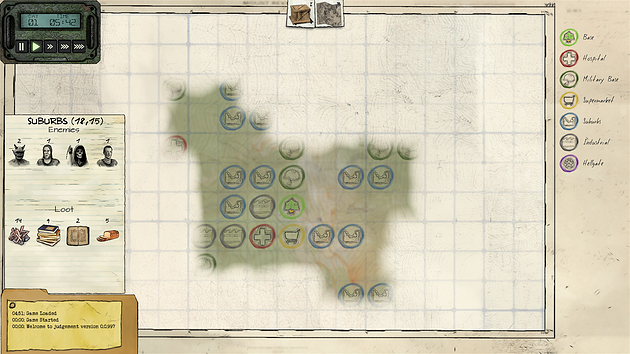 We remade the world map, including the background, fog of war and the location icons. Take a look.
Opening Screen & Tips
We now have an opening screen which allows you to continue your previous game or start a new one without having to exit the game and reopen it. You no longer have to wait for a new world to be generated when the game starts just to load your previous game.
We also added random tips during the short waiting times while the game loads..
Combat Summary Screen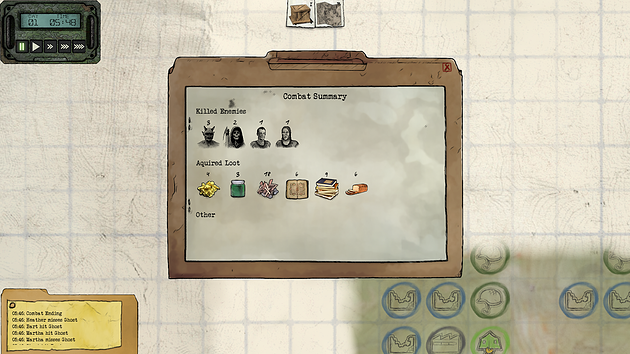 When combat ends, you can now see a summary of enemies killed, items gained, and other important information.
Survivors and Creatures
We improved several of our creature and survivor models and added more randomization to survivors and their clothing. Our demon lost his red color and pitchfork.
More information displayed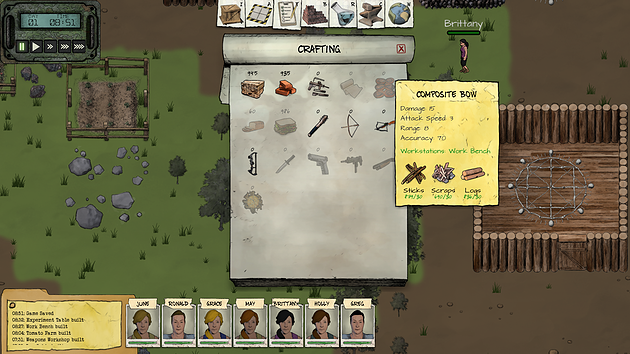 Hovering over items, buildings and research subjects will now show much more information about it, not only how much it costs to make. For example you can now see weapon stats when hovering a weapon.