Hello Everyone, it's TheHiggySmalls here again!


I just want to start out todays update with info with our alpha release. This is our current stats on our Steam Workshop page: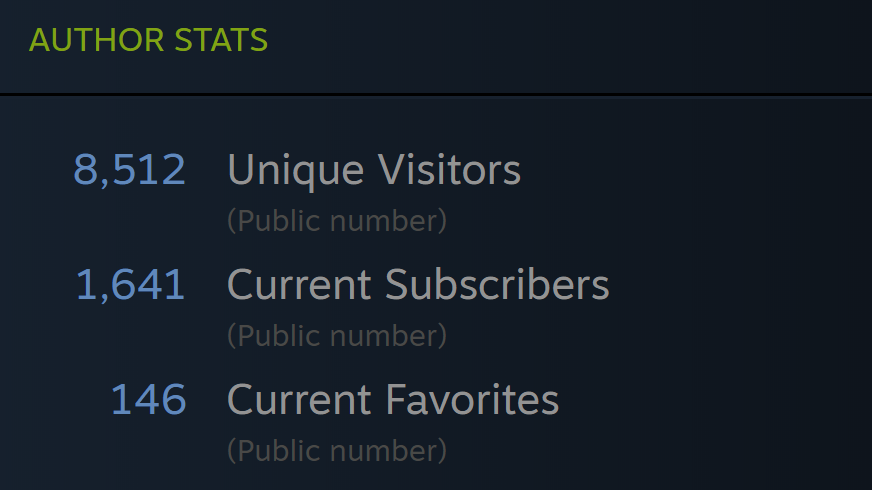 WE COULD NOT BE MORE HAPPY AND EXCITED WITH THE RESULTS OF OUR ALPHA AND CANNOT THANK YOU ALL ENOUGH! We knew that there was some interest in the mod and that we would have some downloads because of this, but this blew our expectations out of the water! We honestly can't thank you enough and want to give you guys some new updates on what is to come in the mod.
First, I want to talk to you about beta. In an article now archived on our ModDB page, I briefly talked about how our beta was going to be slow coming due to personal reasons with our developers and how beta may take much longer than our alpha release took because of this. This has changed. I do want to reiterate our motto of that the mod will take as long as takes and that we will not constrain ourselves to deadlines and push a subpar mod. That being said, although our devs will be taking the time they need to deal with the personal matters they need to (myself included), the recent influx in interest in this mod has definitely kicked our butts into gear. Many of us have made the time to continue work as is and we will continue trucking along to our beta release.
Secondly, I want to introduce our new mod logo. This logo was designed and created by a new member of our dev team, Glitch. He has joined as our mod artist and we have been nothing but satisfied with the work he has put out thus far. Here is our new logo:

Lastly, I want to announce an update to the alpha coming soon. Our team has been hard at work in the days since our alpha release and are ready to put out some features that are finished. Some of the things you can expect in the new update are:
-New Menu UI with Star Wars themed main menu music
-Phase 1 clones and Voice Lines for the Republic Faction
-Destructive body parts for CIS (Droids)
-Republic and CIS dogtags for Kill Confirmed
-R2-D2 replacement for Safeguard Robot with Voice Lines
-Music for Round Start and Round End


Subscribe to the mod on the Steam Workshop to enjoy the mod and these updates to come (subject to change) here: Steamcommunity.com


Here is a little preview of what is to come in the in the new update: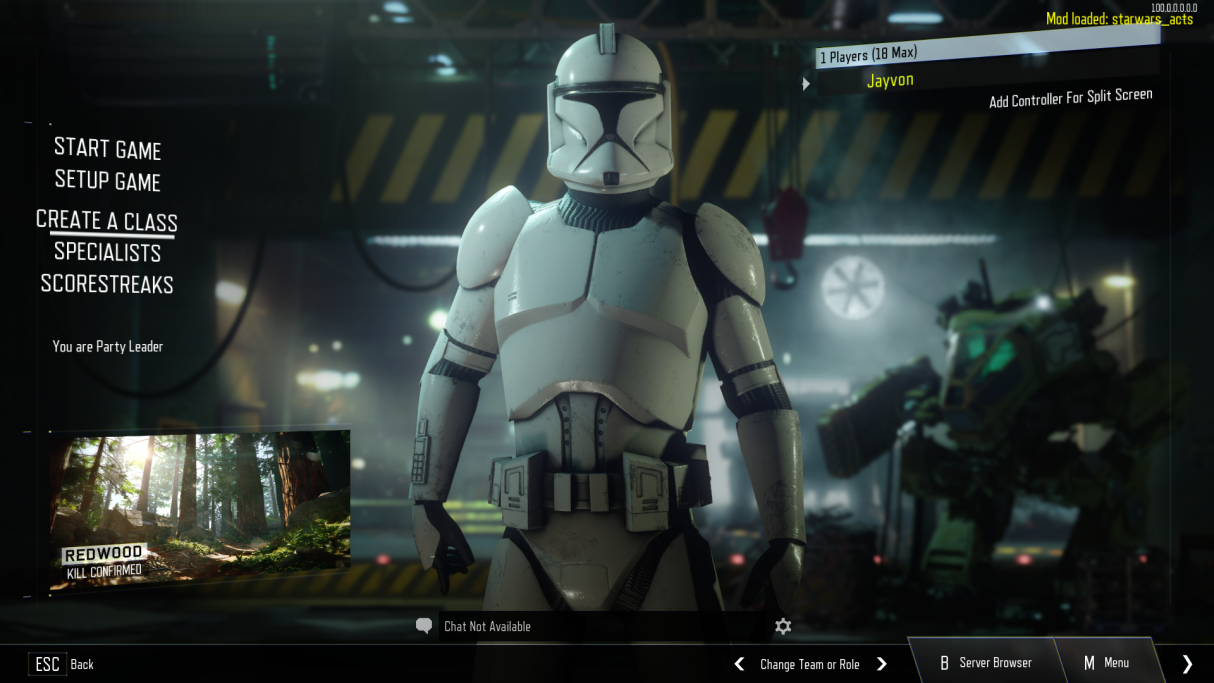 Again we cannot thank you guys enough for all the support and we can wait for what the future holds for all of us in a Galaxy Far, Far Away!
As always, May the Force be With You!
TheHiggySmalls
Community Outreach Manager, Head Audio Designer, Head Dev.