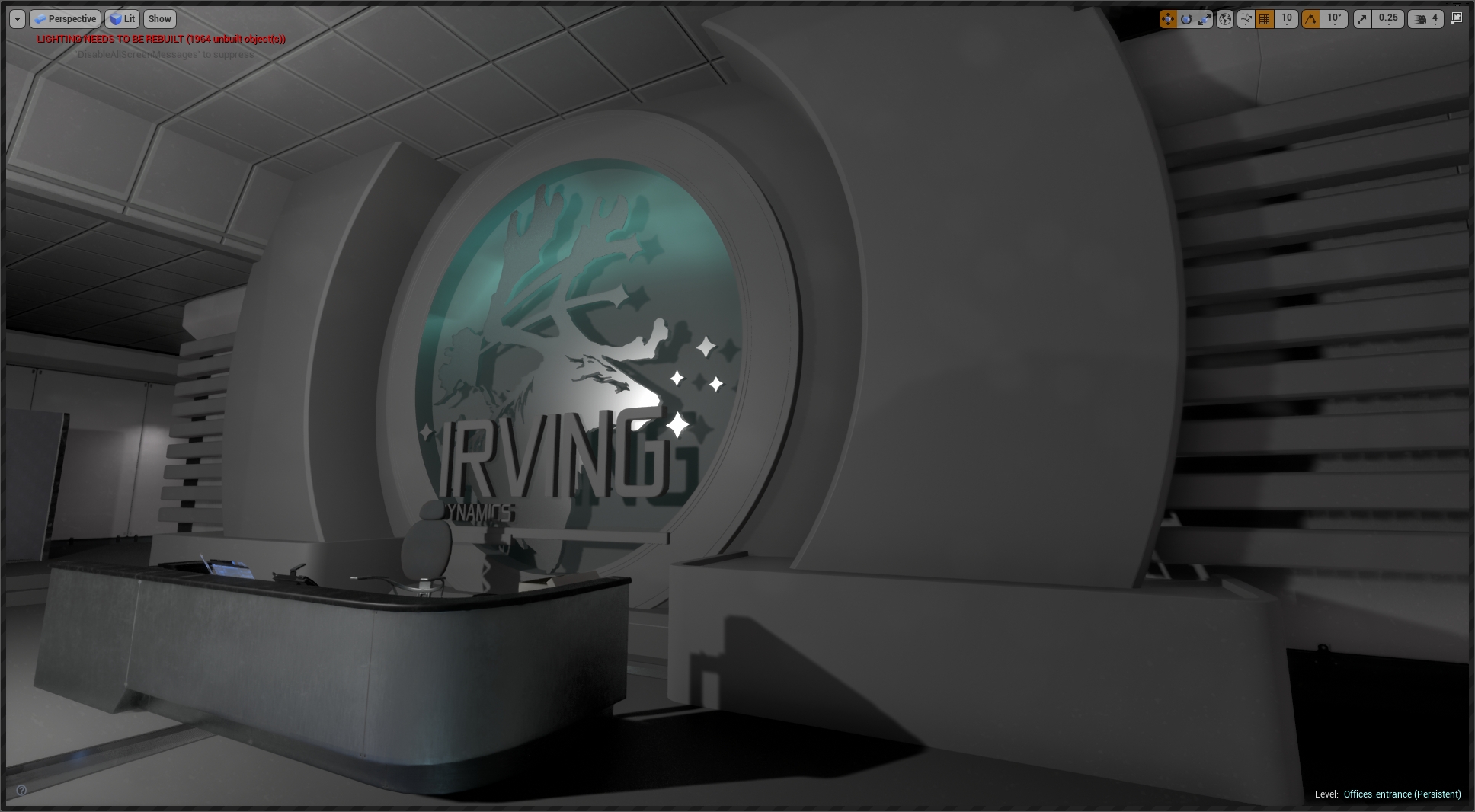 Now Weekly devs will be switching out and doing weekly Sunday updates to clue you guys in on our development process and the hurdles we overcome as a team.
---
Someone and something we tend to neglect is just how important music is to any sort of medium. For our project we've been gifted with the talented Georg Mausolf to bring our world to life through his music. Heres a few drafts we're going to be circulating in our internal builds!
DARK STORM OST Intro To Center Area 01 PREW1 | DARK STORM OST Exploring Center Area 01 PREW1
We also have a new url and no longer will be using the old adarkstormiscoming.com (it's been retired). It has some new content on it about the VR Missions and Ascension and we'll be throwing up posters and other designs for people to buy soon that will help support our development.
Click Here to Visit the new Page
(http://www.darkstormuniverse.com/)
What we're trying to do by opening up a public discord for people that are interested in the game to talk to devs and follow news and to make a hub for our patreon to talk with us. If your supporter or pateron message a dev or post in the chat so we can verify it and give you the proper tag.
---
VR Missions:
We weren't very thrilled on the reception of the VR and just generally the update schedule for it. We've been working internally to revamp the SP VR with better tutorials and to introduce a 3 tier mission system.
Below is an example of our Tier 3 mission opener where you would choose a weapon and start the time trial.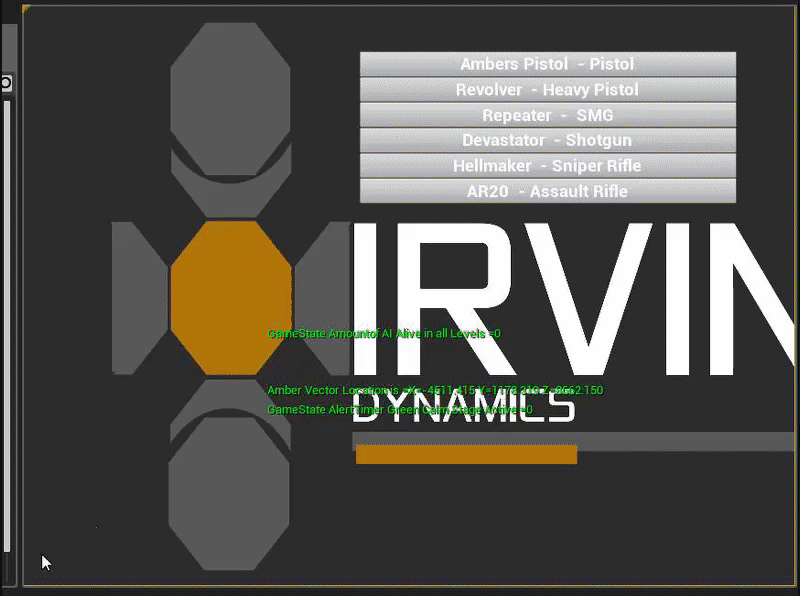 Joshua so elegantly suggested we make a better design so we went with this kinda approach. So we're making the world fade out in segments in the next version and getting that ready for playtesting to look for bugs.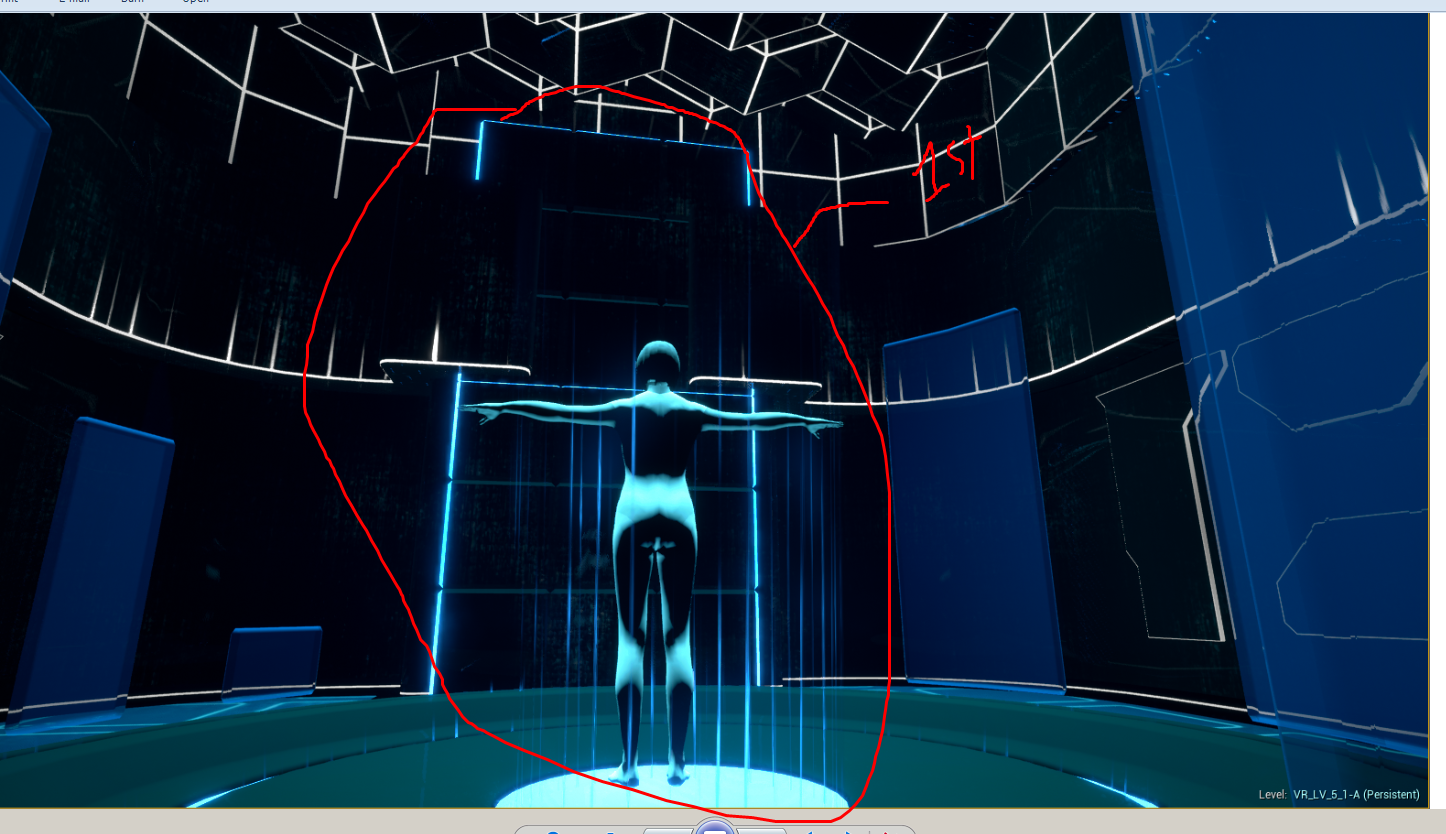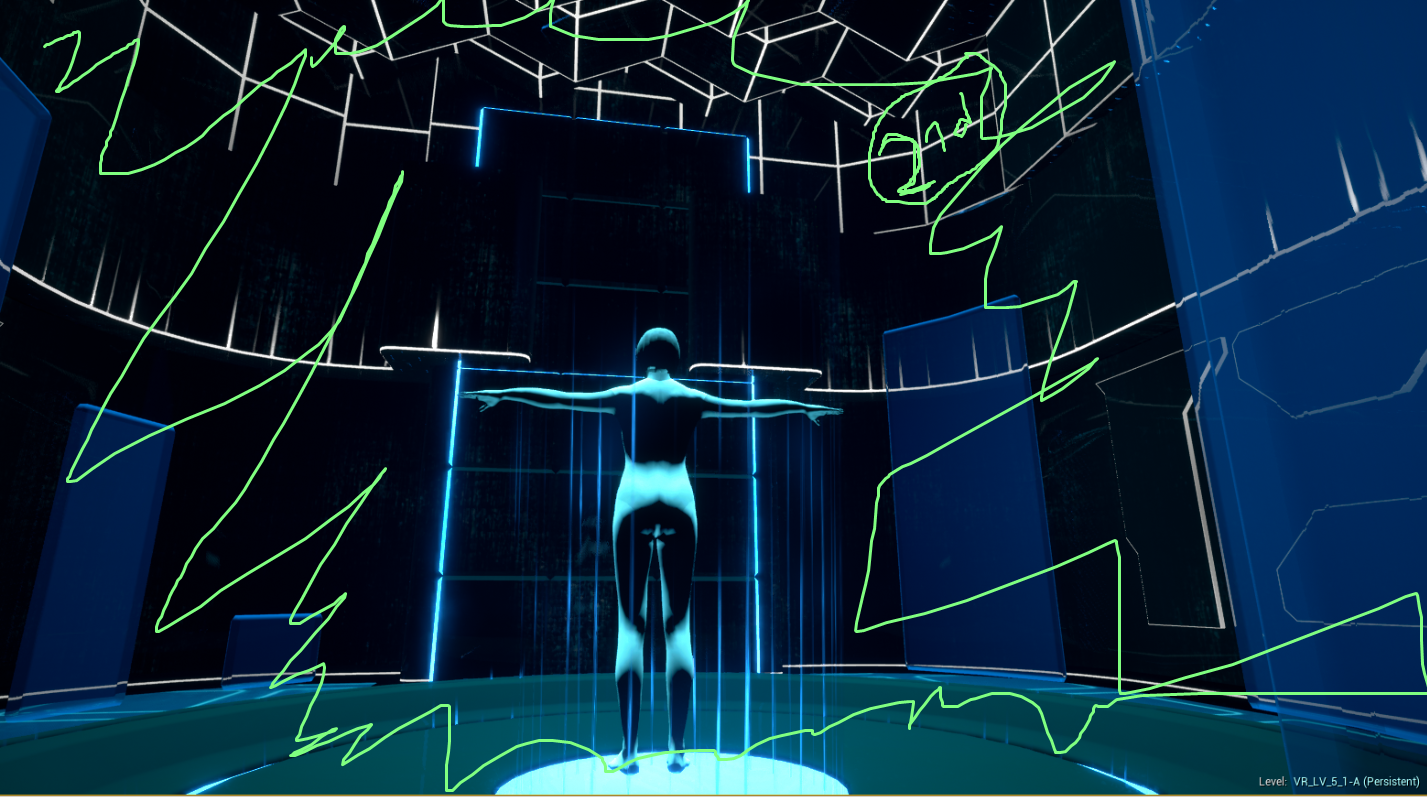 Tier 1 Missions being entirely Sneaking or stealth, Tier 2 being Missions, think assassination or companion missions to escort hostages to a evac point and finally Tier 3 which are Time Trials where you try to maximize the amount of carnage you can dish out and are scored on how creative your kills are.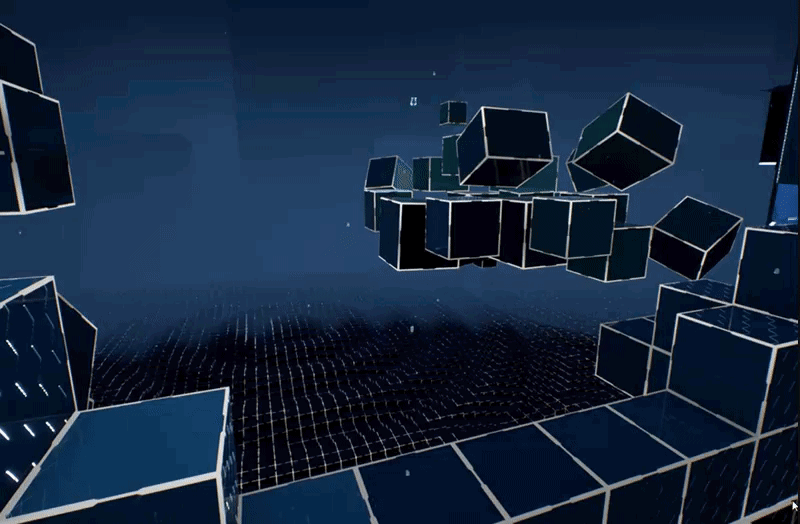 A few tier 2 examples from Joel where you'll have to search the environment and accomplish missions
So a lot of new content is headed to the VR
once it passes internal testing!
---
Animation as a Whole

We're also working on setting up a IK system in the engine to attach the left hand to the gun so it's less jarring and we're working to cleanup some systems related to that. We're not quite happy with the aim node resolves we're getting stock in the engine for the first person view.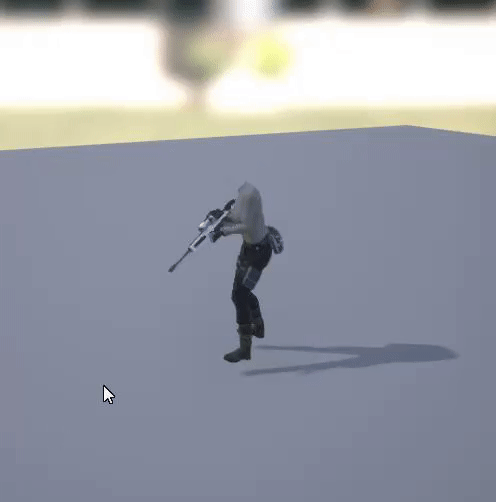 Heres an example but you can still see slightly some jitter and movement with the handles translating between the aimnode poses. We have a basic IK in place but we're going to be tweaking and improving it to make it completely seamless. Its totally more noticeable in the 1P Aiming related stuff. But its getting better over time and trial and error.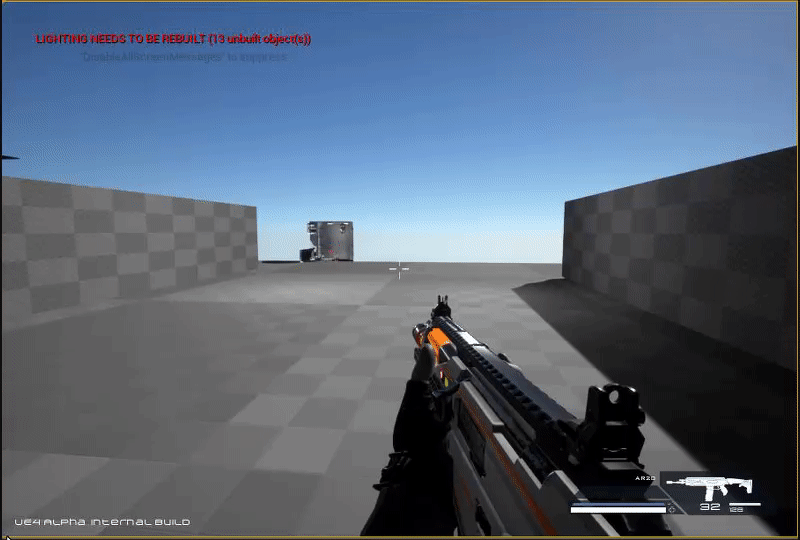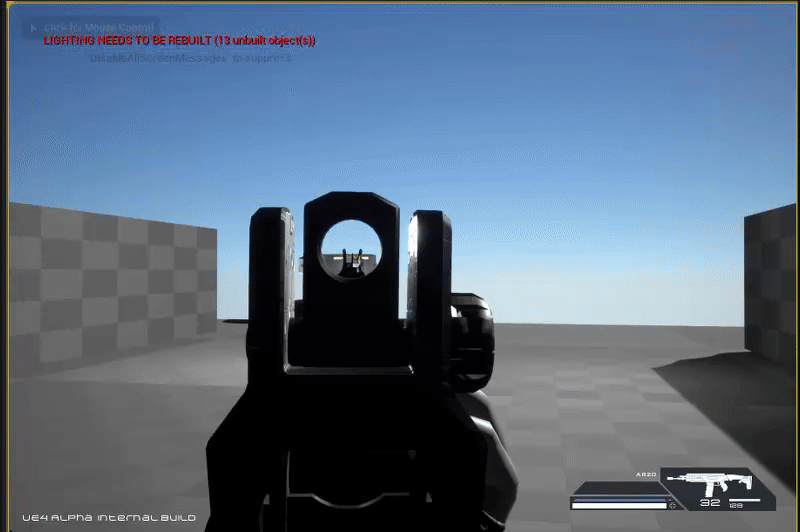 Here i'll show some of your animations some of the best you guys have done so talk about a few your proud of to give me to show for the animators as a whole.
---
QA Testing for Dark Storm Ascension

We're huge fans of Half life so when we started the conversation on main menus we knew there was no way we weren't going to make fully dynamic ones that are from the levels and areas you'll play and explore. Heres our first pass of those goodies!
Keep in mind we're still using the VR layout for the top banner we haven't finalized the one for ascension yet.! Only the people that buy Ascension will get it. The VR build will receive a few dynamic ones themed to those missions once we allocate time to it.
We're currently testing the builds internally and revising as needed for gameplay bugs and other issues that might pop up performance wise. Finalizing UI's like the following and importing and configuring them into the UE4 Widget system.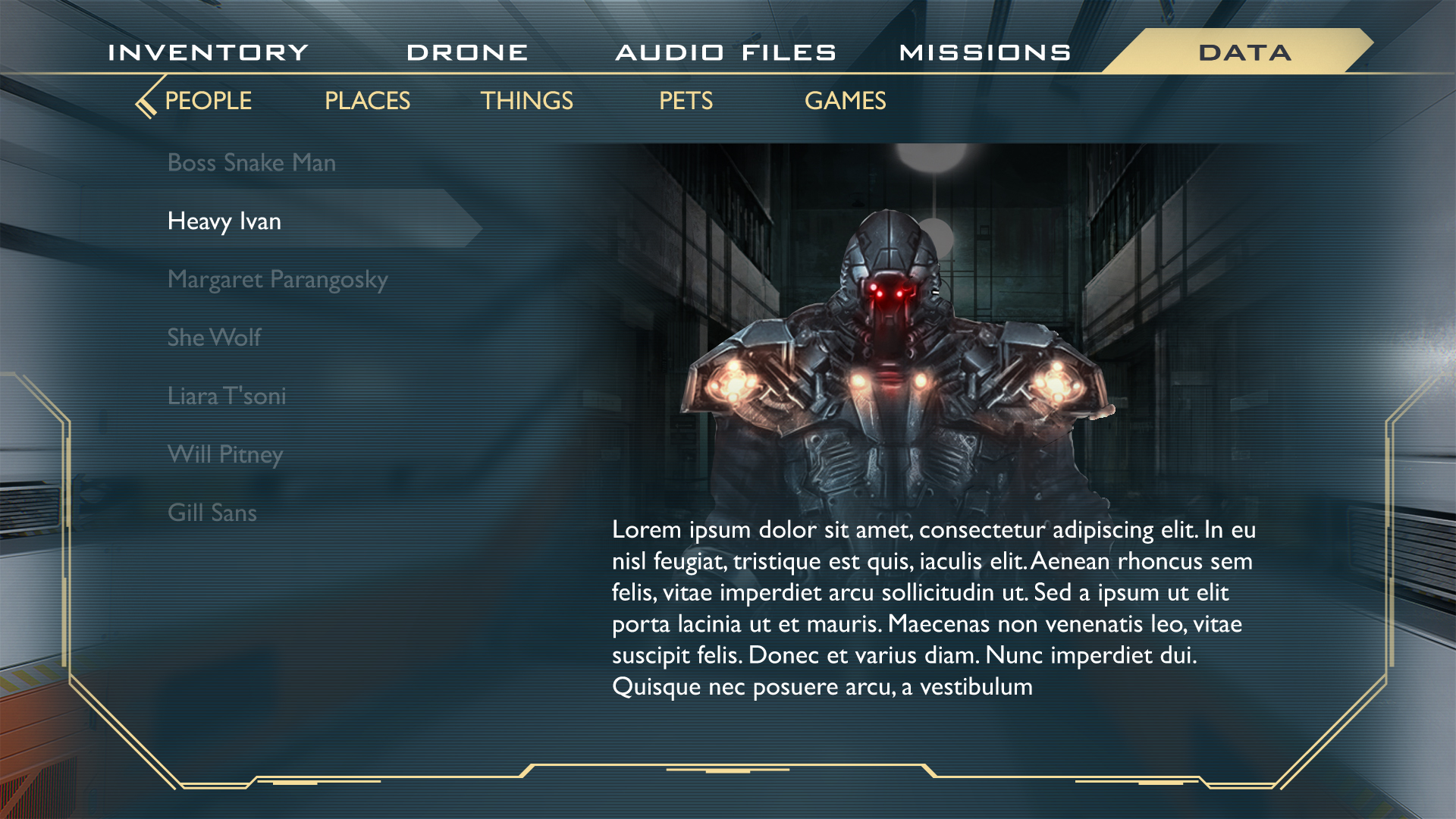 In the next 2-3 months we hope to open up development so we can start doing closed beta testing. Remember Paterons get priority but we will have applications for anyone that is interested in lending their opinion in these stages of development.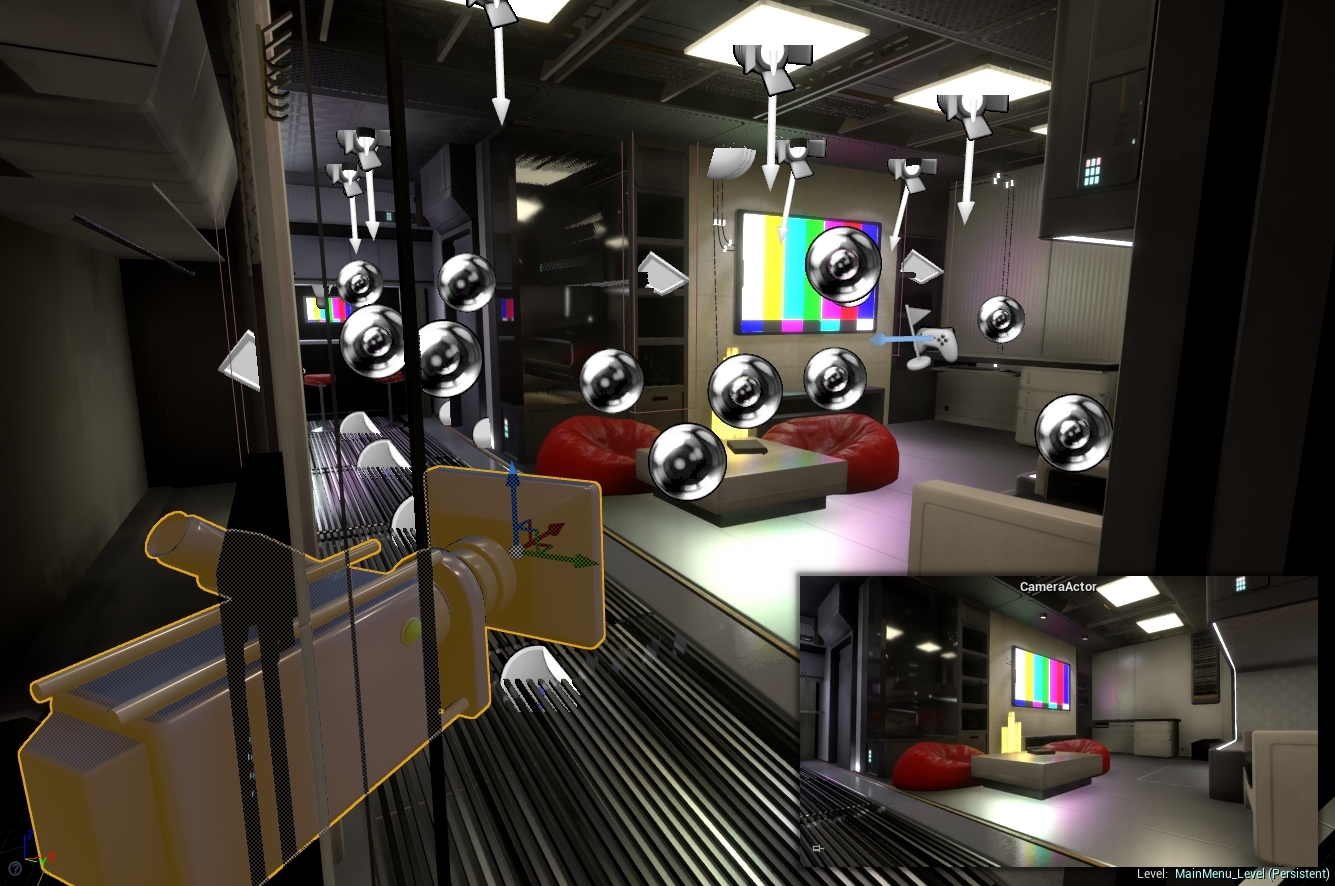 ---
Level Design
And last but not least we've been revising the last hour or so of the first chapter to accommodate more tactical choices of how to use the environment to their advantage.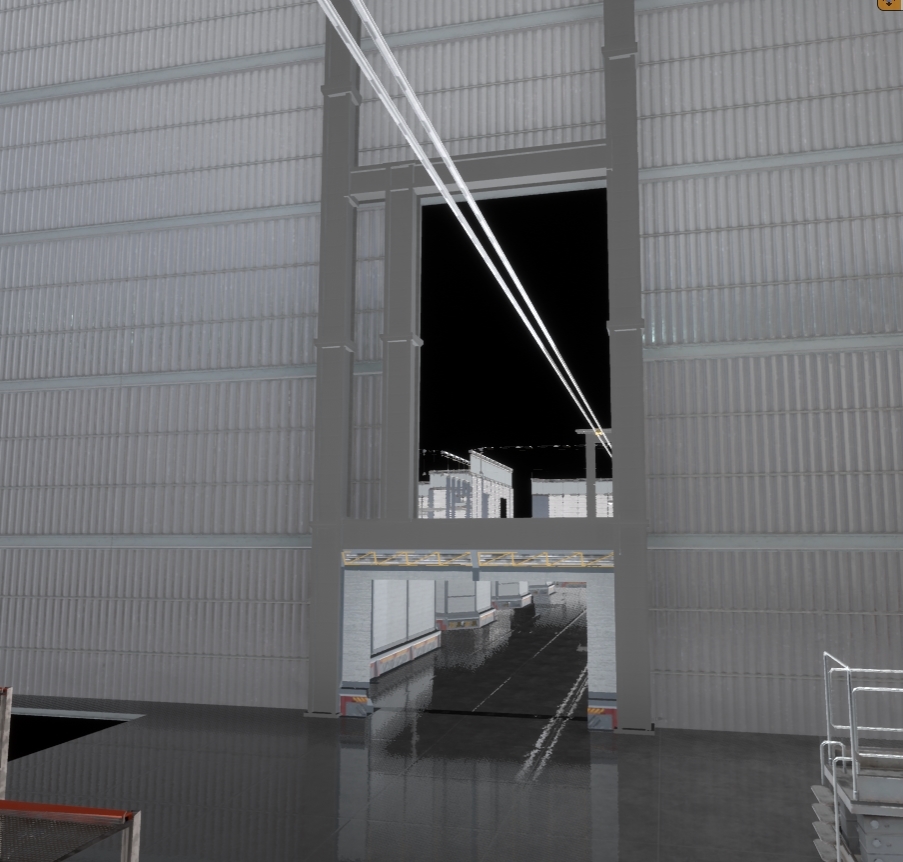 We've taken to improving and expanding upon the previous Vech Bay and Entrance to it to allow for high level sniper gameplay between the Player and the Sniper class.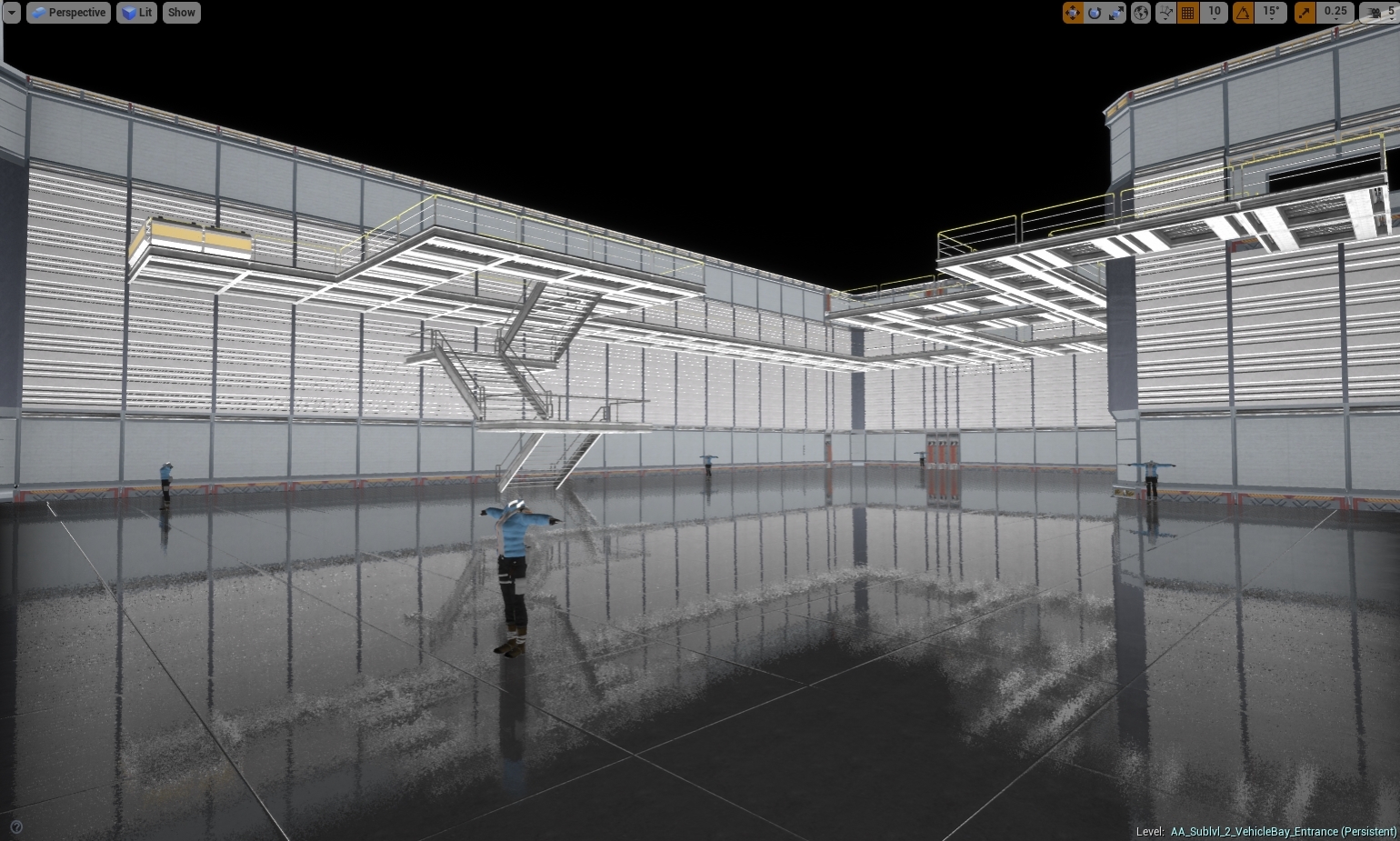 They will play games with the players and cloak perched on sniper vantage points to pin and kill the player as they travel through this section for their objectives. But we introduce multiple ways of outsmarting them via the player drone to using vents, alternative catwalks to scout and branching paths to give the player more choices on how they accomplish their goals and avoid them altogether if they think out their situations.
Recruitment:
Due to our game being a royalty contract. (You get paid after the game is released based on how much time and work you put in), we often have people drop out randomly at random intervals as life demands. For this reason we are almost always looking for new people to bolster our ranks and join the Fenrir Team.
If you are interested, please check our post here for more details.
Other Ways to Support our team
O and remember, buying the VR Missions helps keep our server infrastructure up helps us keep developing the game. It makes our lives as indie developers that much easier. If your not interested in the VR or already have it check out our Patreon by clicking the image below. Thanks for following us and we hope to have a solid release soon next year! Also we'll be looking for QA testers to test performance and gameplay! So watch Indiedb closely!