Tweaks & bug fixes
Mostly, everyone is working on smaller bug fixes while Chris finishes up the thievery system. The shadow system is currently being upgraded so that it runs faster, thanks to some suggested techniques from Linda. Mike's also started adding the ability to swim for the Newlands. You can follow the bug fixing in more detail on our Trello.
World Design:
Otto's created some new interiors for various buildings. Here's a new standard building interior for the Storm Building:
And as for the biome design, Oli's been positioning the roads and main travel routes while Chris has been populating our first New Lands town. We still have a way to go before we can release the New Lands to the public - this includes technical fixes like shaders and performance improvements; weather; resources; ruins; and then gameplay elements and gamedata.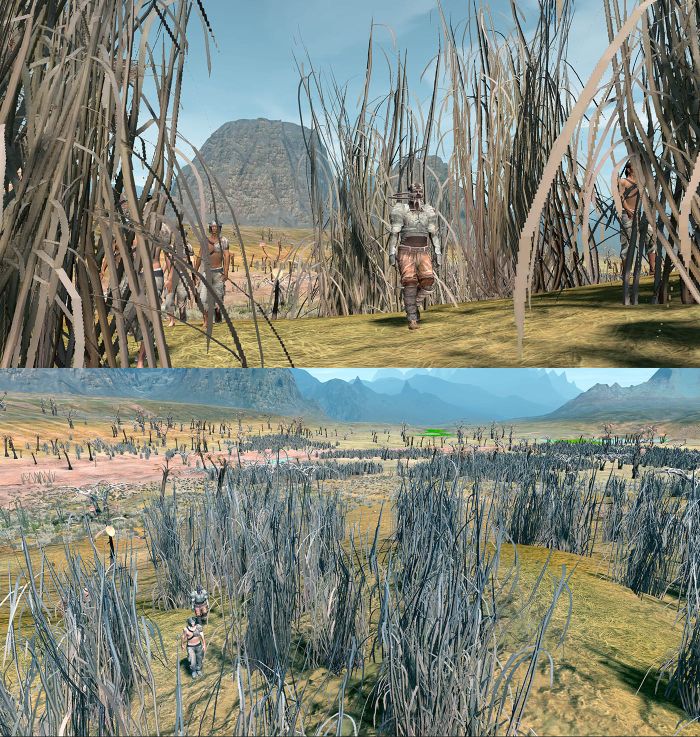 Dialogue:
I've gone back to working on basic dialogue packages for a few various personalities - basically reactions to certain events (crimes for example), plus a few more escape events. To keep things realistic, we changed some of the conditions for the existing escapes so that the imprisoned npc will now be able to distinguish whether you're his/her captor or not. This all still needs some bug fixing and more testing before it can be released into the game. I've also taken on a super helpful volunteer, Gauthier, who has been helping me flesh out the lore of the individual factions to be more coherent and in-depth.