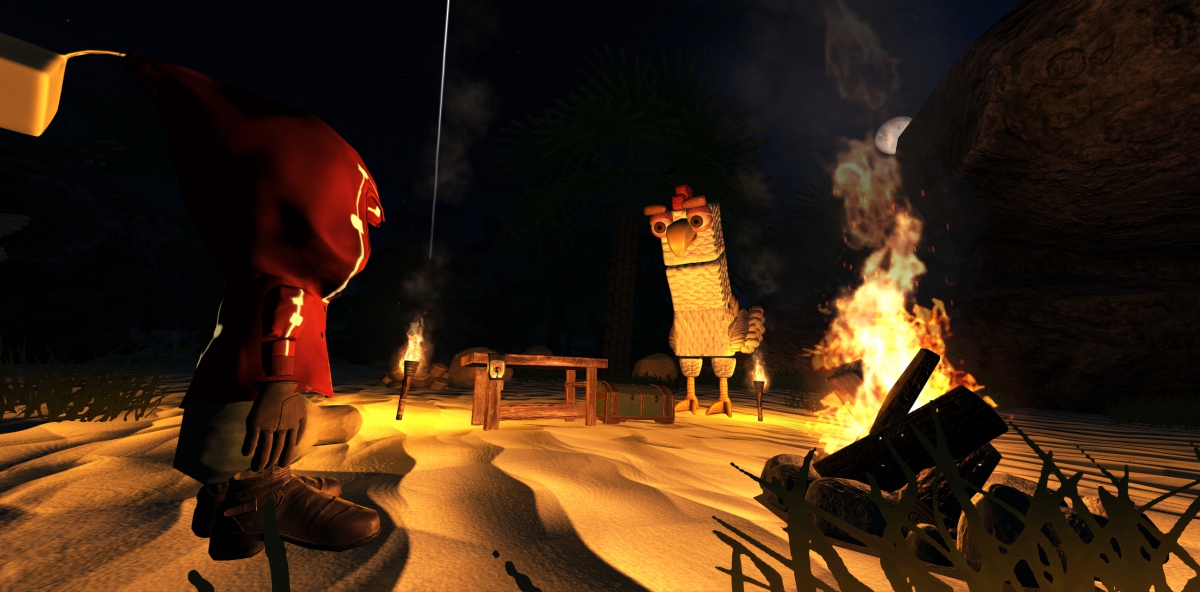 Heya! It's been two weeks since our last progress report so it's time to check in and give you a few quick updates.
Build/Release Status
If you've been playing on the Pre-Release, you know we've made a lot of progress (with your help) but it's still not quite ready. We've started pushing updated builds almost daily and the plan is to continue doing that until we feel it's ready for everyone. We estimate another week or two.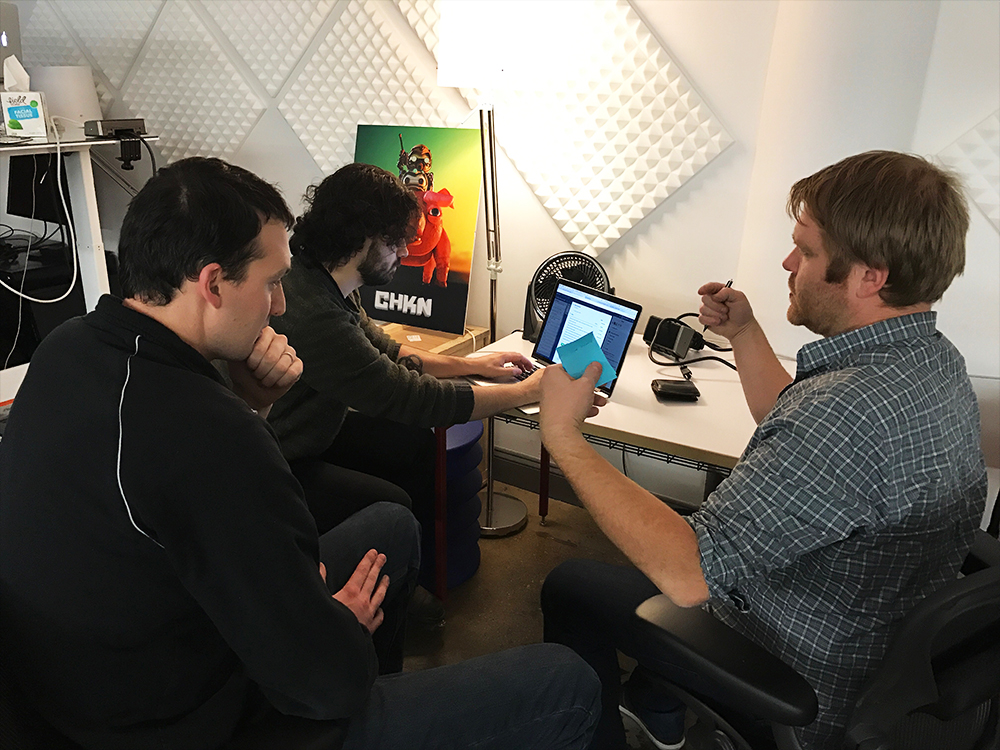 Greg, John, and Roman discussing your bugs and feedback for today's tasks.
Pre-Release Testing
Thanks to everyone who's been testing Pre-Release, posting bugs and feedback, and even sending us words of encouragement. You've been a really big help!
If you own CHKN but you're not in Pre-release and want to help test or just check out what we've been doing, here's more information on how to join. (It's really easy!)
Wild creatures are back in Pre-release, too, including whatever this thing is.
Also, llallamama.
Until Next Time
Thanks again for all your support! We'll keep you posted. If you have any questions or feedback, let us know.
Back to work for us!
Okay, we'll spill the beans. BUNNY!
Have a great weekend!
- Team CHKN