NEW LAUNCHER
We're almost finished on the new game launcher which will fix the resolution selection issues that a lot of people have been having. It also adds the option to select which monitor to use and mods selection. Mike's also working on a fix for using the best video card for people who have dual video cards.
DESIGN STUFF
Our first new town is complete! Check it out:
We also have our new Bat creature modeled and rigged ready for animation: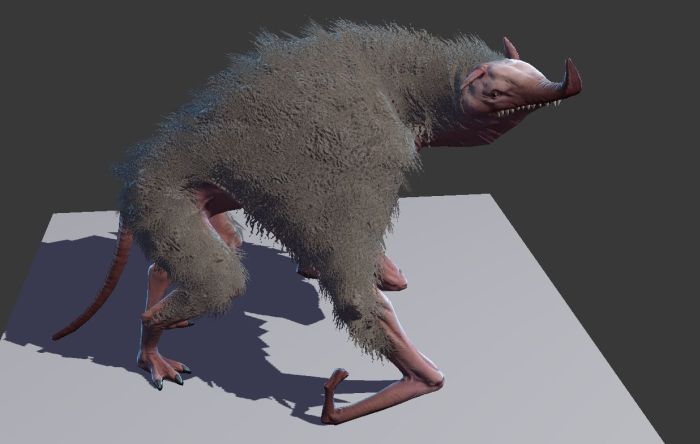 Annnd I'm just gonna chuck in this Swamp pest which I'd totally forgotten about. He was finished a few weeks back: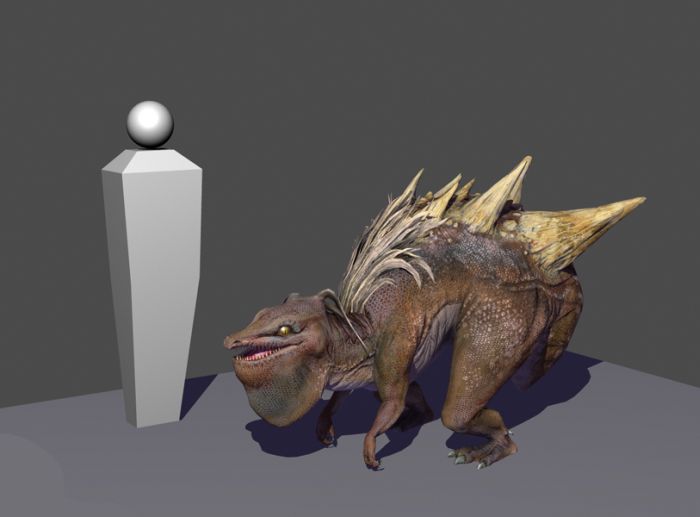 The new interiors (from our last Dev Blog) are almost finished with over 20 different new designs for all the bars, shops, prisons, residential houses, barracks and temples etc. Otto's also added paint for the different faction armours – just to be clear though, this doesn't mean that gear will be customizable by the player, just that there will be a better variety of armour.
ATTACKS
I've almost finished a few attack dialogues specific to the Empire, Holy Nation, Dust Bandits, Shek Kingdom and Starving Bandits. With these, the player will have the opportunity to talk their way out of fights instead of just having mindless all-out battles. They still need a lot more testing, plus the way in which the attacks are triggered still needs some balancing too. I've also added a couple of new recruit personalities for the bars.