First off, thanks to those who have played and given feedback on the first demo released in June. Aside from a few bugs, the response has been mostly positive.
In the few months since then, much has changed with Archquest.
More clarity has been added to combat with the addition of square reach visualization and threatened square visualization. Threatened squares(shown in red) indicate if you would receive an Attack of Opportunity if you move within it.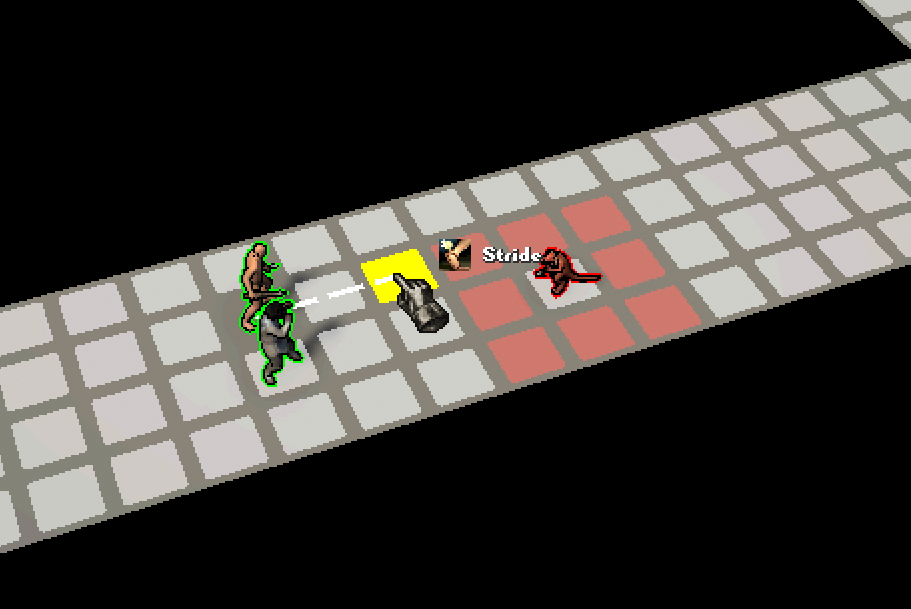 This might sound simple enough- just draw a square to everywhere a player can reach. But that means pathfinding to each square in a potential area, which turned out to be far too slow with the existing system when you have tens or hundreds of potential squares. So, to make this happen, the pathfinding and grid system was rewritten completely. The result is an optimized multithreaded system where we can find 100+ paths in a few milliseconds. This will be useful in the future when AI is worked on, as each potential square can be evaluated to find the 'best' move.
There have been some other additions too. Flanking has been implemented, along with flanking indicators. Difficult terrain has been implemented. We have a new creature called a "Gutlock" which lurk in the waters and raid unsuspecting coastal towns.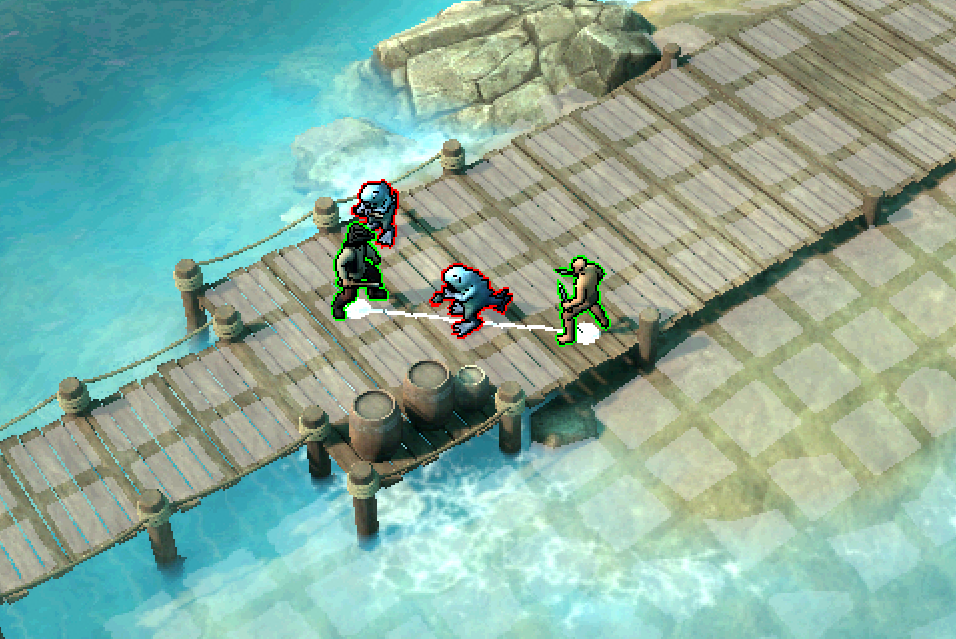 Finally, the first town the player encounters, Harborside, is being fleshed out with NPCs and encounters.
That's all for now. Stay tuned next time for a look at the encounter, dialog, and scripted sequence system.