Introduce
Hello, we're Appetizer Games, indie game developer.
Develop games from 2012 and consist of 4 members.
Now we're developing our new game, 'Under the Farm' and
want to share our progress to get your feedback.
Under the Farm?
UtF is roguelike action shooting game.
You have to be a member of the Howard Family and
go down to the bottom of an unidentified dungeon.
And there, you have to drive out the great demon,
the source that causes crops to fester.
Fight against various monsters and break through the dungeon !!
You can download test build on itch.io
Appetizergames.itch.io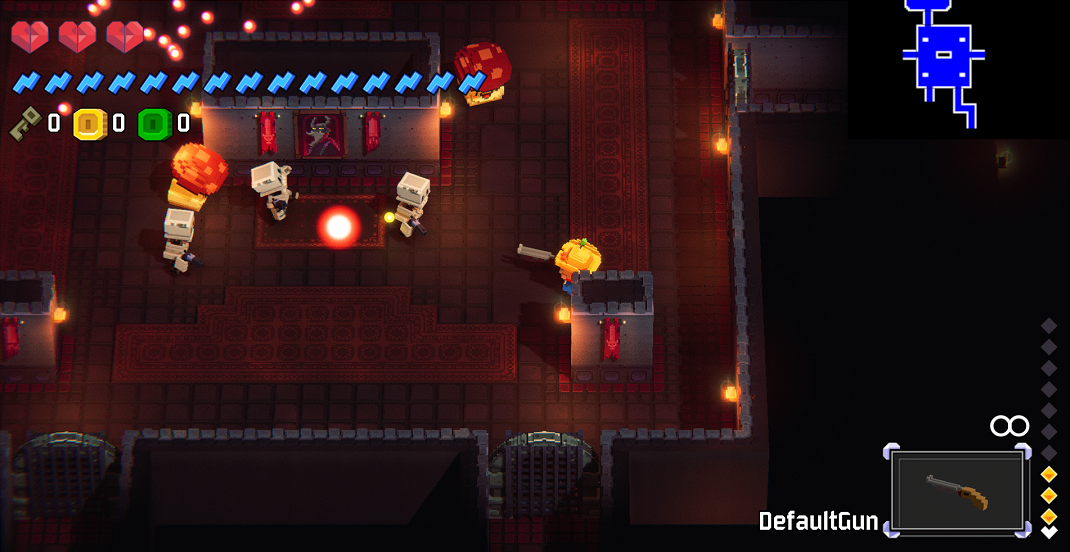 As you can see from the screenshots of the game,
we're take inspiration from the same genres
Enter the Gungeon, Binding of Isaac, and Nuclear Throne.
We are especially affected and enthusiastic fan of EtG.
To bring the advantages of the existing games well, and
to make the games have the characteristics of Appetizer Games,
we'll do our best. Many cheers please :)


Development Progress [12th week]
The game is being developed with 24 weeks schedules.
We have developed this game for 12 weeks.
And our goal was to create a playable build
to see the macro cycle of the game.
We've done the following things.
Control System(Move, Attack, Guns & Power-Ups)
Create level through procedural generation
Auto-gen monster
Item acquire by opening chest
Item buy at shop
Make the weapons and power-ups working
One playable character (Jim Howard)
Add few monsters
One boss monster
Complete 1st floor and make the game playable
Development Plan
We want to polishing and release the game
after developing 12 more weeks.
(I don't know if it will be as planned, anyway ;))
The overall plans for the future are as follows.
Make four more floors(theme, monster, boss, etc.)
NPCs and Quests.
Local co-op and Multiplay
Few types of mode (Deathmatch, MOBA, Defense, etc.)

If you wanna know more, please check the following table.

Download
You can also download test build on itch.io
Appetizergames.itch.io