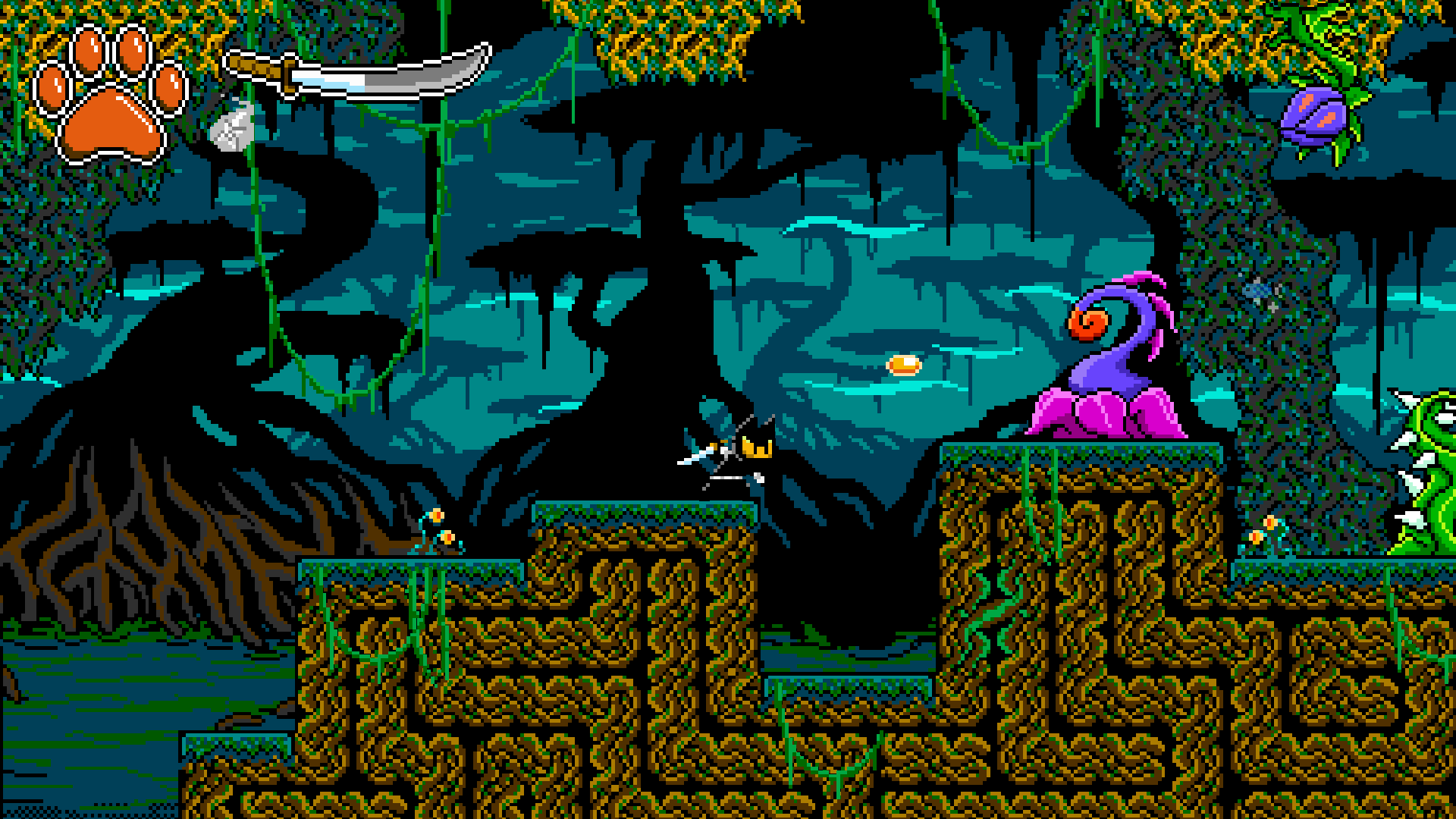 Greetings, ninjas!

We're really excited with the development progression. Stage 5, the last one, is 90% complete! All enemies, tilesets, animations... all done. After that, the only thing left will be the last boss, then we'll have all the gameplay done. When this happens, we'll begin a closed beta where some people will be invited to test the game. Also, we'll be working on marketing, inviting youtubers and streamers to test the game as well. Every beta key will be converted in a definitive key once the game is launched as a way to thank the testers.

Now back to the game!
Environment

I took around 2 hours studying references for swamps and its details, trying to make it really look deep and mysterious. Even with the lack of color options (we work with the NES palette, only 54 colors), I'm very satisfied with the result. I tried a new root-like tileset style and it worked just fine. This stage has a swamp and a temple area.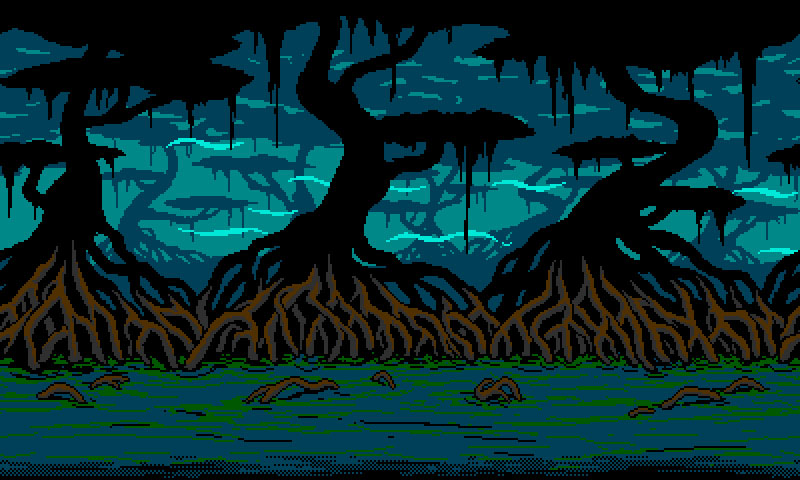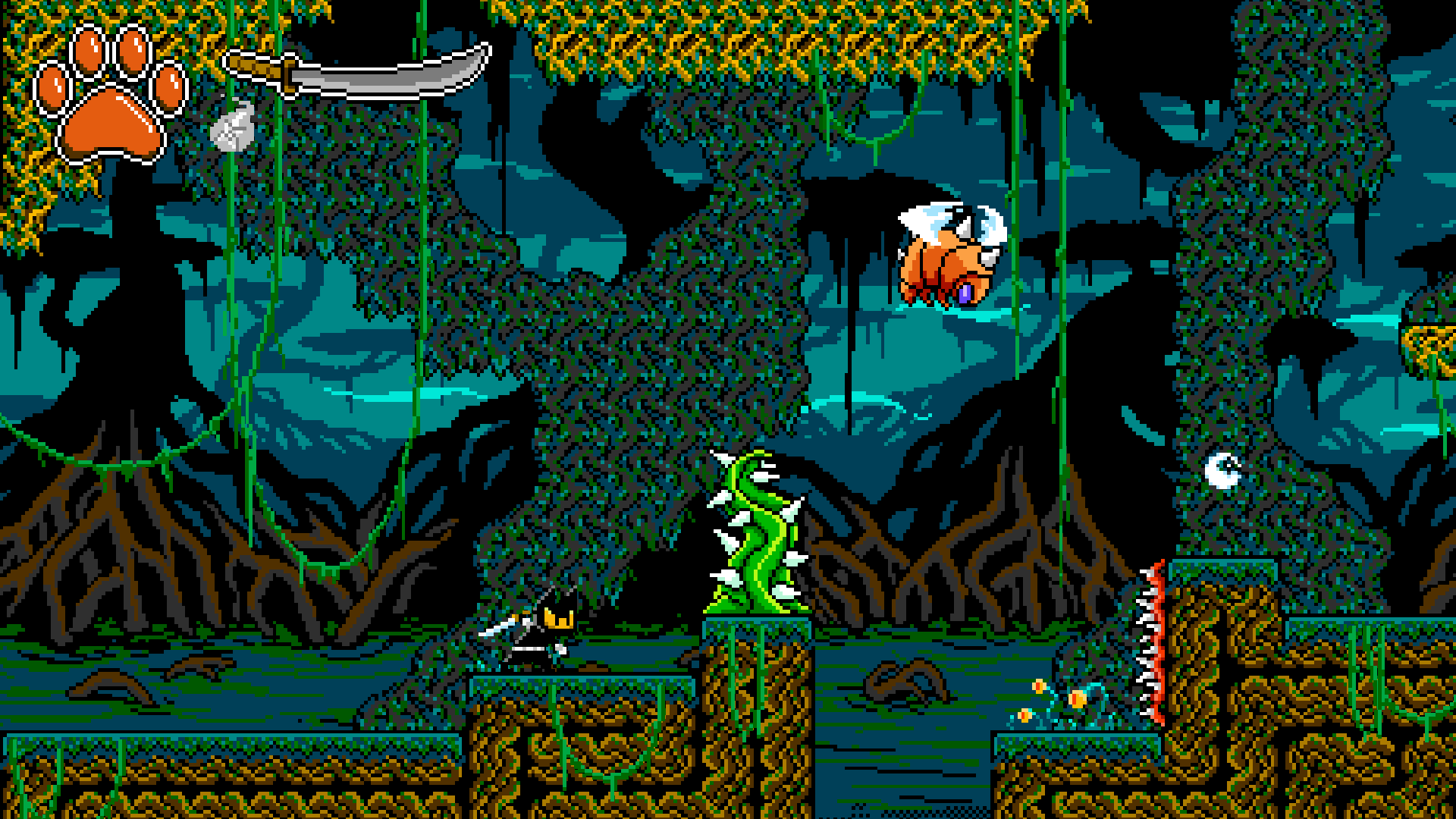 The swamp is filled with plant-like enemies and other hazards like spikes and shock-vines. This is planned to be the hardest level from the game, but obviously not impossible. We added some extra details to the scenery that past levels lack, so once we complete this level we'll add more details to them as well.

The temple area is inspired by Aztec and Mayan architectures and will be more focused on puzzle-solving and survival to traps.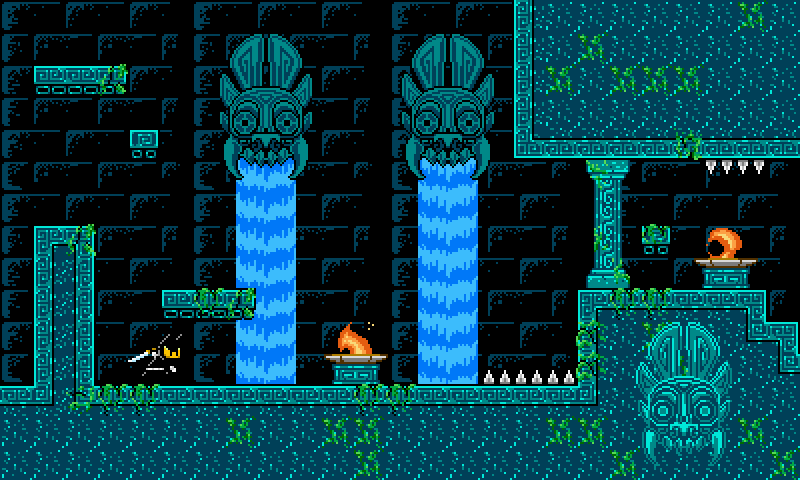 (not in-game footage)

We're really satisfied with the setting and mood from this stage, hope it really feels like a last-boss area.
Enemies
The swamp enemies are designed to give the player a bad time. Some of them can be burned with the fire shuriken, while others will resist some attacks. Since they are plants, they (luckly) doesn't move, but still are quite dangerous and troublesome. The only moving enemy is the insect we call Wanderer.

Below are some of the enemies and gameplay.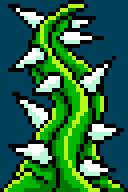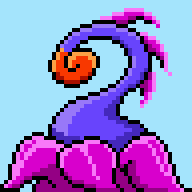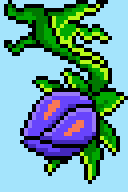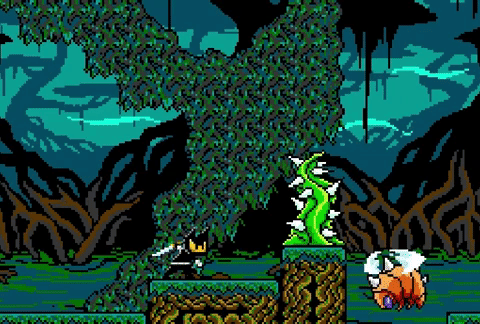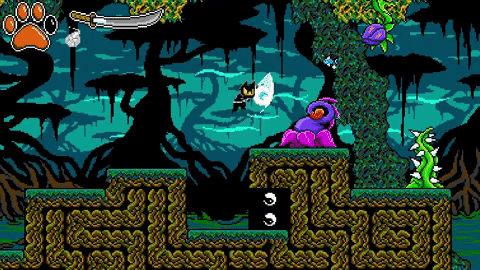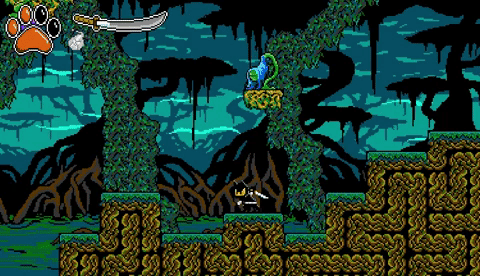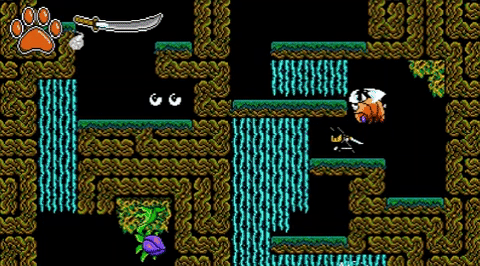 (The gif lost some fps, but the vines do spark quickly)
For now, that's the material we have to show. Hope you all like it, the game is almost done!

You can check all mini-logs we have on TIG Source forum: Forums.tigsource.com