INFINITE TECH SLOTS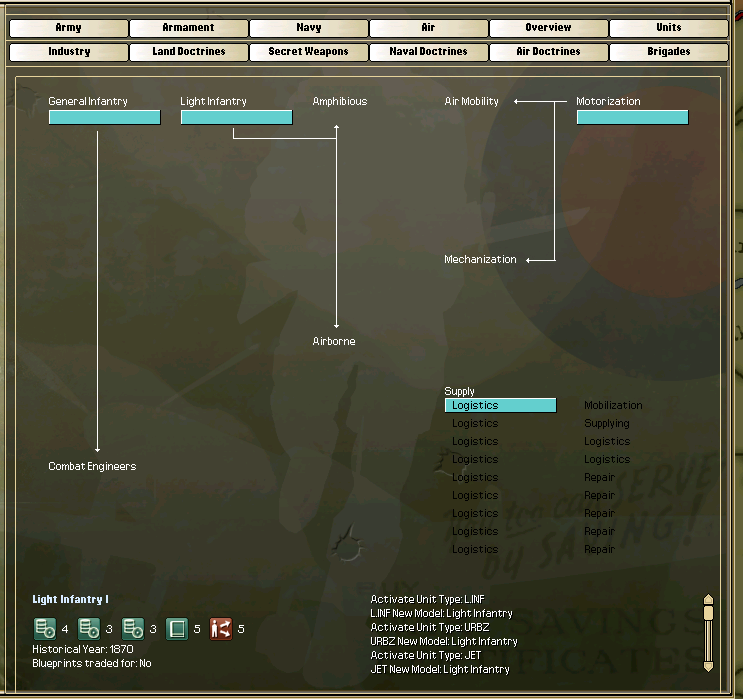 Until now space in the tech trees was limited, there are 10 sections which could hold about almost 100 individual researchable tech slots. However I have found that simply obscuring unresearched and already researched techs, just cuts down the bulkiness of the tech tree.
Obviously a good visual design is needed to avoid confusing players on whats researched or not.
(In this pic you can also see how the logistic techs look like, without using the new system)
---
CUSTOMIZABLE UNITS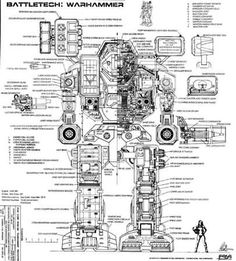 Now, considering the possibility of infinite space and infinite tech trees its now obvious customization will be way easier. Ofcourse theres still the modding limitations, but way finer details is now possible.
Also, that illustration image will be something I want to have in-game :)
---
SPACE TO PAUSE
This feature was available by design from Darkest Hour 1.03, just needed a tweak to implement.
---
These features should all be implemented in the 1st Full Release, due to arrive around 1st May.
For the BETA I will keep the vanilla techs.