Hello There,
My name is Matt and I am the lead developer for Game Of Engines. For those of you who do not know: GoE is a game development toolkit that allows users to skillfully create 2D and 3D games. This article will be about virtually nothing...
1. Welcome
A big welcome to everyone that are just joining us. We have come along way with the engine and I am planning to release TreeFarm soon to show you all the awesome power of the engine.
2. Building
One thing I have noticed recently: The engine is very, very good at creating simulation and city building games (of which will become apparent when TreeFarm is released). The engine can handle hundreds of sprites on the screen at once without slowing you down so it is great for a good 'ol simulation game.
3. On The Low
*whispers* I thought you guys might like to know a little bit about the next Toolkit Update, especially since it has been a while, so here it is: One of the biggest changes we aim to implement in 1.3 (or 1.2.2) is to the File Editor - We are aiming to make it a lot more compatible with lua and add in our own lua-syntax-highlighting so you can develop fast and with ease.
Here is a look at our current Multi-Editor at the moment: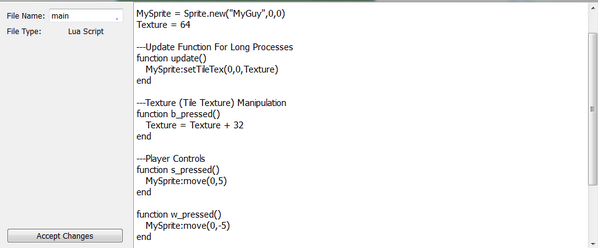 As you can see, it is very plain and has no options for customization of the text or the layout.
4. Elephants and Strawberry's
I began to throw together a little map to test the Windows Engine stability and as you can see, the engine is still working and handling the sprites perfectly: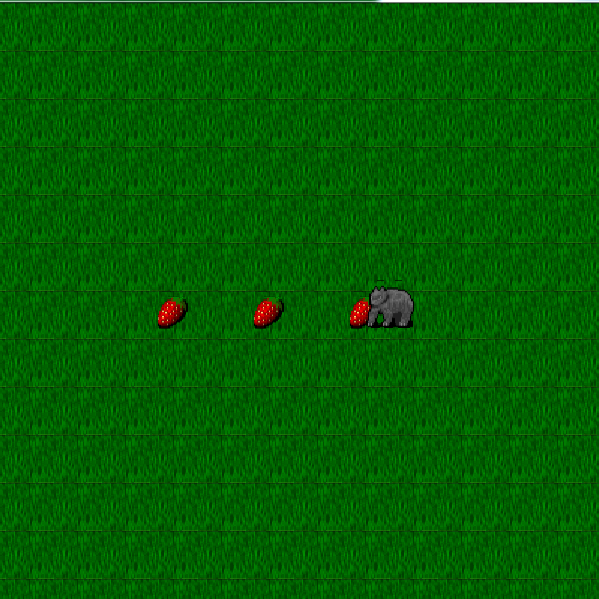 5. Spread The Love
Thanks again to all of you for supporting this project. Unfortunately, I am still looking to build a bigger fan-base. If you know anyone who would be interested in developing their own games for free then please refer them to this page or our twitter. Thanks
6. Thanks
Thanks for once again reading everyone, sorry there was not much to show off but I have been busy with other projects. I will get around to updating tomorrow and will have something ready to show you for next week.
Thanks For Reading,
Matt