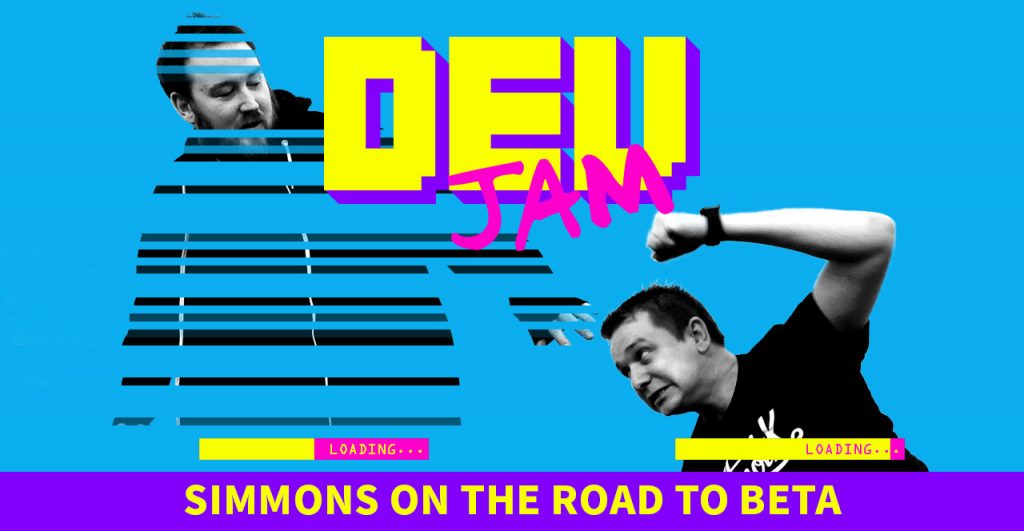 QUICK RECAP

We've done a few Dev Jams now and we've delivered a number of the things we promised. All these are steps on a road to leave Alpha, then BETA, and finally exit Early Access as soon as possible in 2017. With that all in mind I thought it would be good to recap some of the plans and where we are.
ELO MATCHMAKING

We're close on ELO now. We moved Elimination and The Pit into a new Brawl mode which has proven popular, with more games played in BRAWL now than The Pit and Elimination added together previously. We allowed all Robots to be matchmade together with a new Energy vs. CPU system. These changes allowed us to matchmake Parties properly, so you no longer see 5 man Parties vs. 5 x randoms in a match. Finally all these changes have paved the way for a proper ELO matchmaking system.
The work for ELO is well underway and only a few weeks away from launching. For the first time in Robocraft history all game modes will be match-made by a proper ELO system so only player skill will determine matchmaking.
ELO is also one of the major foundations required for us to be able to release Clan Seasons, which is something we'd like to have in place before exiting Early Access.
BATTLE ARENA 2.0

Also releasing in February will be Battle Arena 2.0. This is a huge overhaul of Battle Arena; improving it and making it work awesomely with teams of 5 vs. 5 (which will also work sweetly with the new ELO matchmaking system). We'll give all the detail on the new BA and how it'll be improved closer to the time. I can tell you that as part of this work all the maps currently featured in BA are getting a massive rework taking lessons from our best maps in game so far; so exciting times are ahead for sure.
When BA 2.0 is live and stable we'll announce being 'out of Alpha' and 'in BETA'. Robocraft won't stay in BETA long, we'll just have a few major things left prior to a final exit of 'Early Access' on Steam.
5 FINAL CORE GAME MODES

The aim is to have 5 core game modes:
1) AI Bots - Upgraded AI to allow new users to practice the core game mode BA 2.0 before going online
2) Quick Play - Battle Arena 2.0
3) Ranked - BA Leagues, improved and with proper ELO and Clan Seasons
4) BRAWL - New crazy game rules, new maps, custom game mode features, constant variety
5) Custom Games - Allowing you to play all classic game modes, all old and new maps, and set the rules and invite who you like to play
THIS WEEK = NEW LOADING FLOW

Yes, even this week we'll be launching an update that moves us towards a better overall Arena Game experience.
Up until now players with fast loading times got into battle before those with slow loading times. Those with the slower loading times sometimes even started so late that some destruction between Robots had occurred before they had loaded in. This would mean that their client and the server got out of sync which lead to all sorts of bugs occurring such as invisible Robots still able to fire, etc; a new loading flow will fix these issues.
Most high quality Arena Games focus on fairness as a core principle. Fair matchmaking and nobody getting an advantage over the other from loading times for example. With that in mind it's important that all players start the battle at the same time and have the same amount of time to prepare and decide their battle strategy.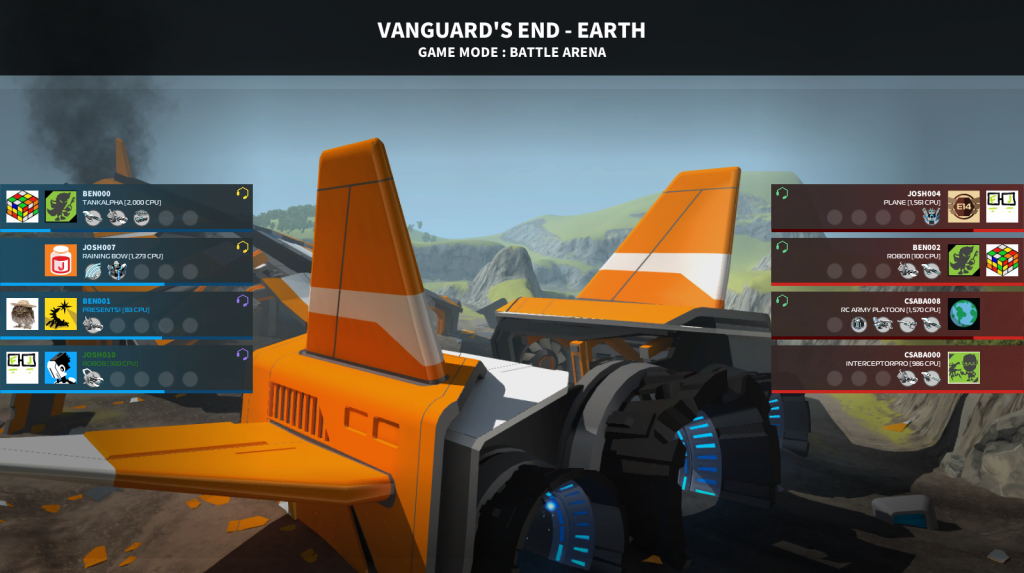 New Battle Loading Screen

With this weeks update we'll be improving this loading flow as follows:
- Battles do not start until all players have loaded
- New improved loading screen shows the loading progress of all other players
- New loading screen also shows the loadout selections for everyone in the battle
- If someone fails to load in, players are moved back to the queue and match-made again, this ensures battles do not begin with players missing
- Countdowns are just 5 seconds long and all Robots are always visible right from the start so everyone gets the same view and the same time to prepare (i.e. fair for everyone)

When this work is complete we'll start work on Reconnect, which we know is something many of you feel is really important to sort out as part of improving Robocraft as an Arena Game experience.
BUGS

We've started a program of bug fixing too. We're trying to rotate our development efforts between four main phases of work:
- Arena Game focus and polish
- New Features and Content (particularly new Robot parts)
- Improvements and polish to existing features and content (like overhauling Wheel physics)
- Bugs, bugs, bugs

A huge thank you to everyone for being patient and staying with us all these years and keeping Robocraft going strong as it is today. Freejam and all the devs in it are working our hearts out to make you happy.
Thanks for reading!
Mark Simmons, Game Director and CEO, Freejam