Dev Diary: Pre-Alpha v0.1.11 - Climbing the Mountain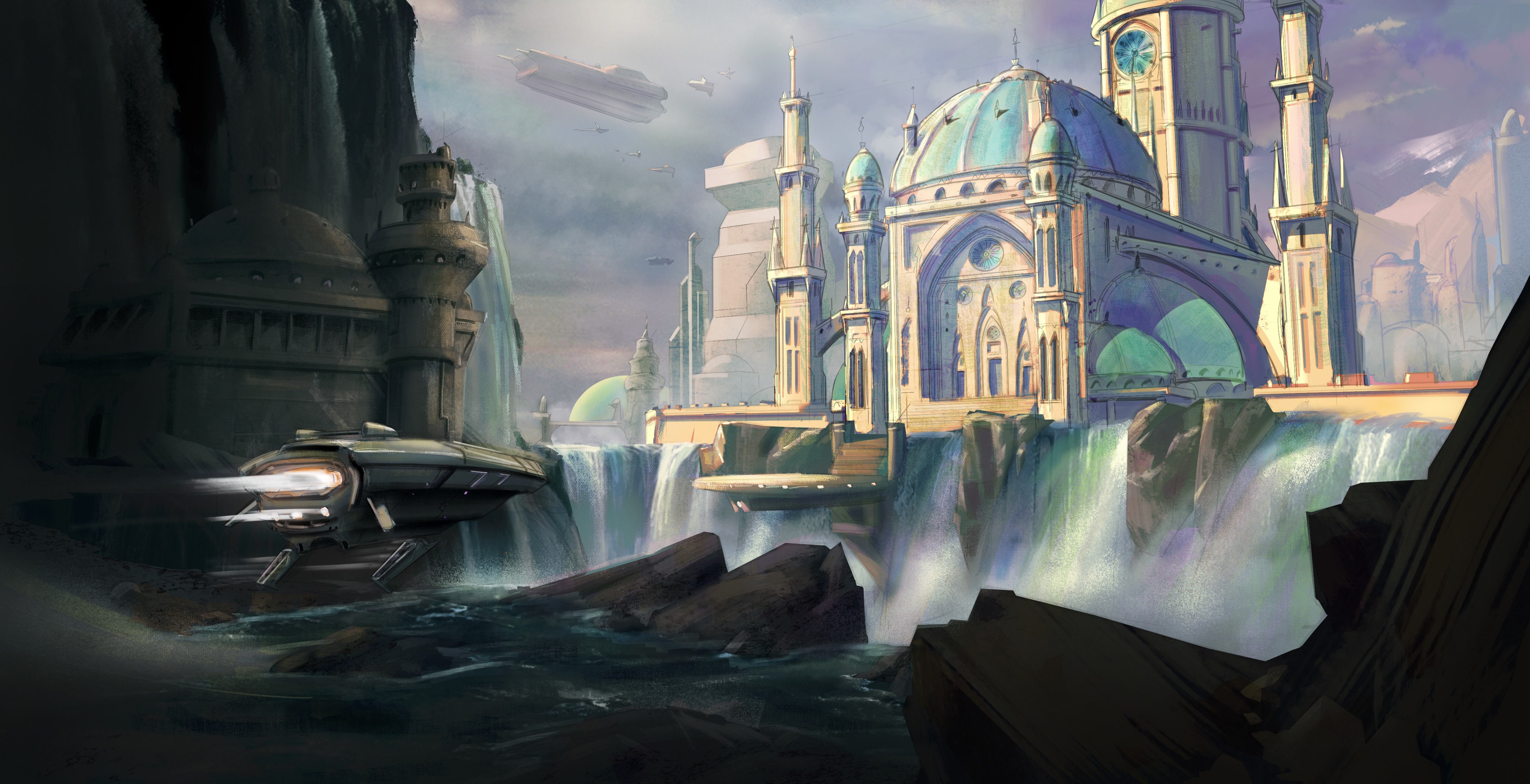 So...yeah. Things have been real rough for us. The pandemic hit us so hard, some of our members have decided to move on and focus on their primary careers. We wholeheartedly respect their decision, after all, we aren't making any money with this right now and passion can't pay the bills (sadly). They might come back to us someday, if things improve for them. They're still hanging around in our Discord server, keeping and eye on progress and keeping us company.
Has that stopped us? No. It got uncomfortably close there for a little while, but we rallied together and pulled through. Things are improving and we're finally getting back to work. Feels like I say that a lot, but hopefully those ups and downs are finally going to smooth out. I, personally, have finally moved in with my fiance. Gordon, our lead dev, is getting his own place soon too. Now that our daily lives are chilling way the hell out, we've got time and energy to spend on Azure Domain again! Let's walk through some of the stuff we've got going on.
We've included a start-to-finish gameplay video of the Carrier Assault mission on YouTube. This was actually originally put up to help show what we have to try and attract some new team members. I'll go into that a little later if you're interested in contributing to the project.
That's right! We've finally gone live on Steam. If you want the latest updates for Azure Domain, sign up for the pre-alpha playtest! It's free!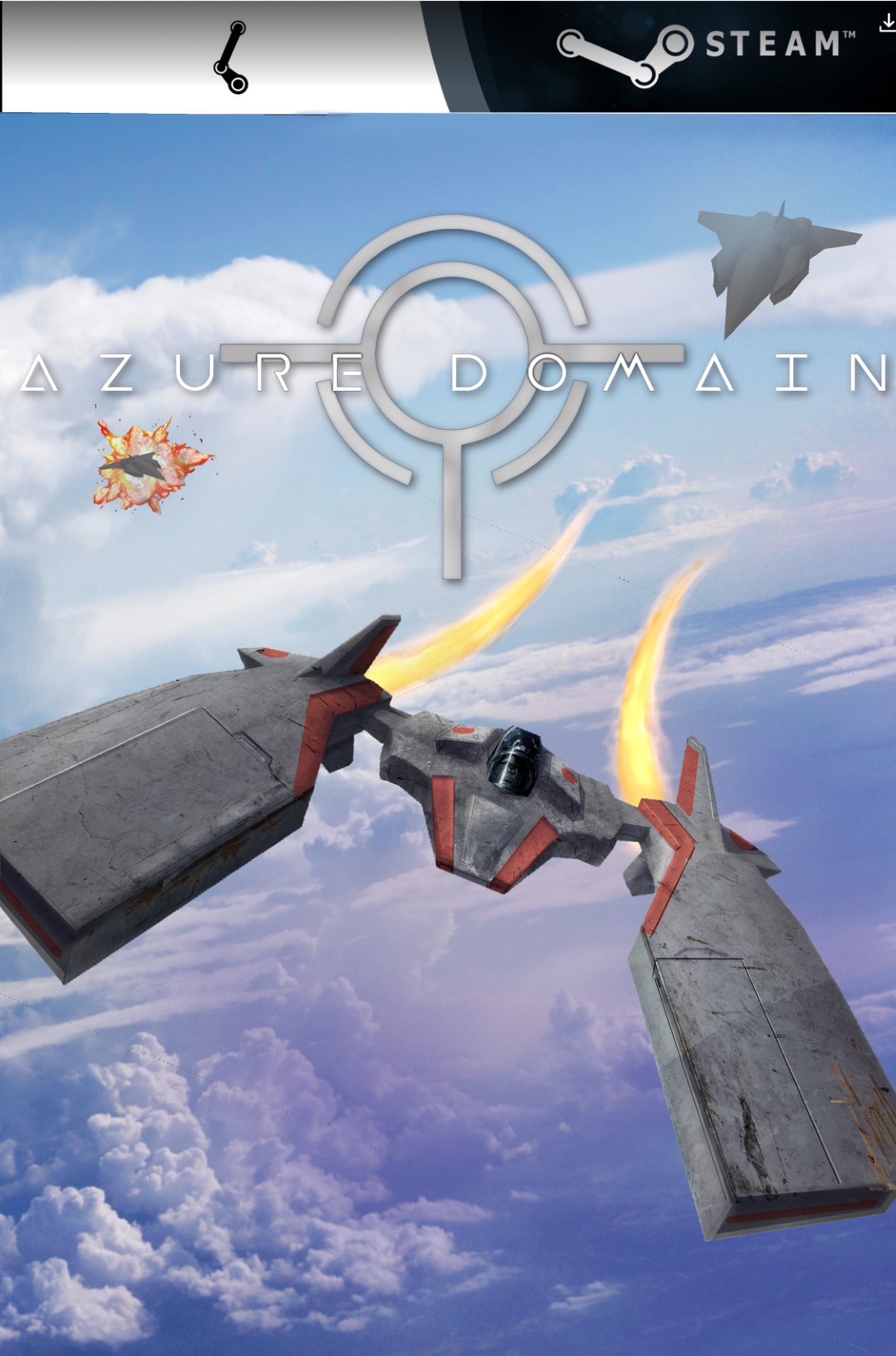 While we are going to continue posting news and other updates here on IndieDB, the automated update process that Steam provides makes getting the latest builds out to our testers so much faster and easier. I should also note, I can't say for certain exactly how long this playtest will be live on Steam. While we know we don't have nearly enough completed to go 'early access' to get some kind of revenue for our budget, that is a goal of ours. That's a little while off, however, so enjoy the playtest in the mean time! Even once we go early access, we're going to ensure there is always a free build of AD for people to play.
Multiplatform Support - Mac and Linux
Oh yeah, baby! Thanks to Unity's excellent compiler, we were able to port AD to Mac and Linux with relatively little stress. If you're a Mac or Linux gamer eager to try out Azure Domain, get it on Steam! Mac and Linux builds are automatically updated too!
Graphical, HUD and UX optimizations and upgrades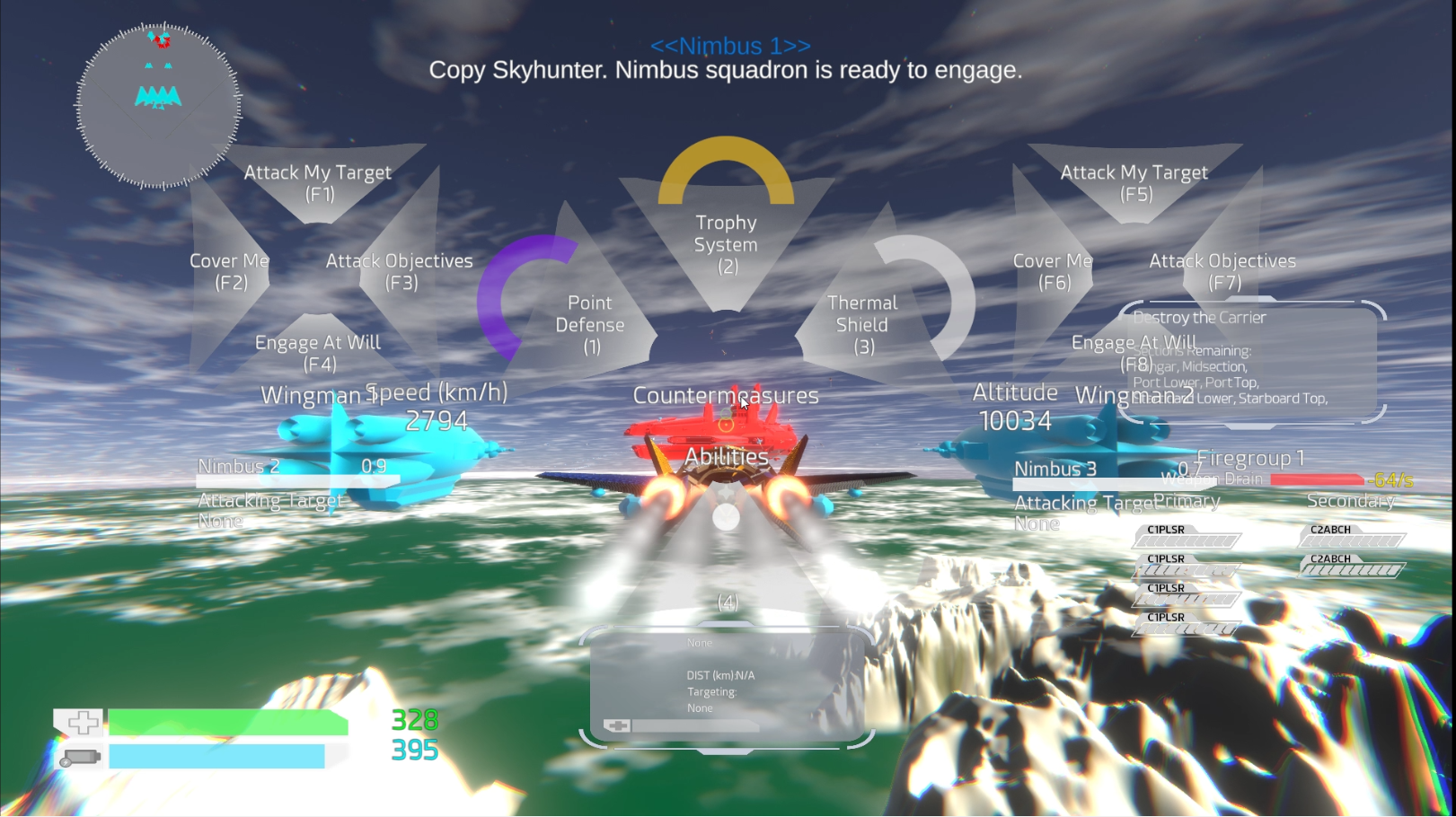 There are new models, effects and shaders in place to help improve AD's visuals. Additionally, a great deal of time was spent in optimization since high framerates are important to the game's feel. We wanted to ensure as many people as possible were able to play it the way it's meant to be played. So, we've also included some graphics presets to help players tune the visuals to ensure the best performance.
We've also made some changes to the HUD to try and make things clearer, more comprehensible and provide more information without adding too much clutter. It still needs quite a bit of work but it's to the point now that it's fairly easy to get used to.
New Mission - "Beyond the Veil"
Now, I can't show you any screenshots of this yet, but...
You might have noticed in the gameplay video there is a new mission! In "Beyond the Veil", this demo mission will serve to introduce the Outsiders to the player. The Outsiders are the extradimensional beings being used by the corrupt sun goddess Sol, and an Outsider Archmind with grim plans for Humanity's future. You'll get to meet two new enemy types and a new boss enemy: the Alicorn, a huge Outsider Alpha-type that changes your understanding of how fights in Azure Domain will go. Don't expect to be able to pull off simple strafing runs, or the Alicorn will swat you out of the sky.
I'm currently putting together a teaser video for the new mission, so keep your eyes on the news feed for that one.
Help Needed - Unity/C# Dev and Unity Environment/VFX Artist
Currently, we require a Unity/C# Developer and a Unity Environment/VFX artist. As you can see from the gameplay video, we still have a lot to do. If we want to attract positive attention and build our community, we need to polish this up a lot more. The current goal is to get the first four missions of the game done plus a hub area to walk around in. Once that's done, we can proceed with more aggressive crowdfunding opportunities like Kickstarter.
If you think this project might be fun to work on, please reach out to us either on our Discord server or by commenting here or DMing me.
Conclusion
So, there's not quite as much to show off as I'd like, but like I said keep an eye out for that teaser!
Pre-Alpha v0.1.11 is expected to become available in the next two to three weeks. Hopefully a lot sooner if things go our way for a change. I'd like to sincerely thank everyone for their support during these difficult times. Knowing there were people out there who genuinely wanted more Azure Domain helped keep the fire of our drive alight. Thank you so much, and I hope we'll get some more smiles out of you yet!