We finally decided to start our Dev Diary, and so we are going to be sharing with everyone the features of our game bit by bit and stuff like concept art, problems that might appear and allot more! So don't forget to track us to get all the juicy updates!
In this week's entry, we are going to be talking about the movement in our game and show you the first concept art for the turtle character!
To illustrate how we approach movement in our game, we decided to do a really quick video with one member of the team playing the game on one of our test machines! Please do keep in mind that most, if not all, the art is temporary and is subject to change in the future.
So here's a breakdown of the controls and features represented in the video :
You can move either by taping or sliding to the place were you want the submarine to go
If the submarine hits a wall at a high speed, it will explode, taking damage
The white hexagons you pick up are things you can pick up along the way although we can´t say what those are yet!
When submarine passes trough a wall, the other side represents a hidden passage

Dev Diary: Movement - Indie DB
And since this week will be full of turtles, here's the first concept for our shelled friend! Enjoy!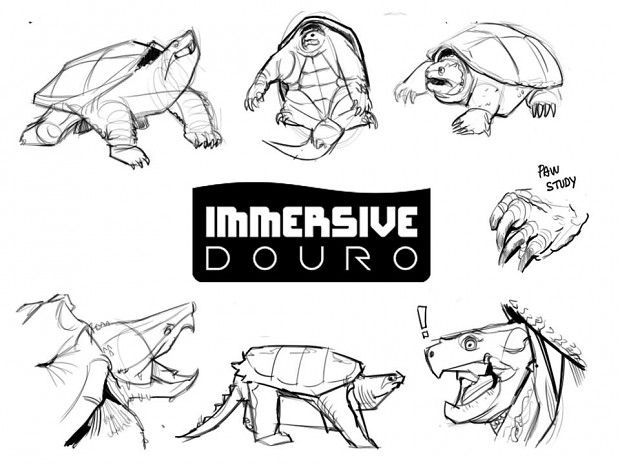 We are done for today's entry but if you liked track us so you get all the juicy updates and share our post on Facebook!