Hello everyone!
1 June will be a big day for BackToNormal Studio...but until then, we have a long journey to finish. From version 0.1.0.4C to 0.1.0.5Z we will finish our journey using 5 hot-fix stages.
Stage 1!
We know what you all want, so for the First Stage, we will implement the Alpha Shooting System ready to be tested and improved.

From a shooting point of view!😉
Knowing all of you guys are different we got for you 3 shooting points of view!
Third-Person:

First-Person:

ADS (Aim Down Sight):

Customizable weapons!
The ability to create the perfect weapon style for each and one of you will now be possible.
Everyone can customize the listed parts of the weapon:
Scopes (From Red Dot to 4x Scope)
Suppressors
Magazines
Vertical Grips
Horizontal Grips
Full Loaded Weapon:

Empty Weapon:
Drag & Drop Items and attachments!
To make the UI and UX simple for everyone we added a options menu to every item and attachment.

Even a small rock counts!
To increase the game experience we added the Environment Interact System, every tree, every rock and every part of the grass will now be interactable to harvest resources.

Character Hitboxes!
To differentiate how different parts of the character takes damage, we implemented hitboxes with different damage values.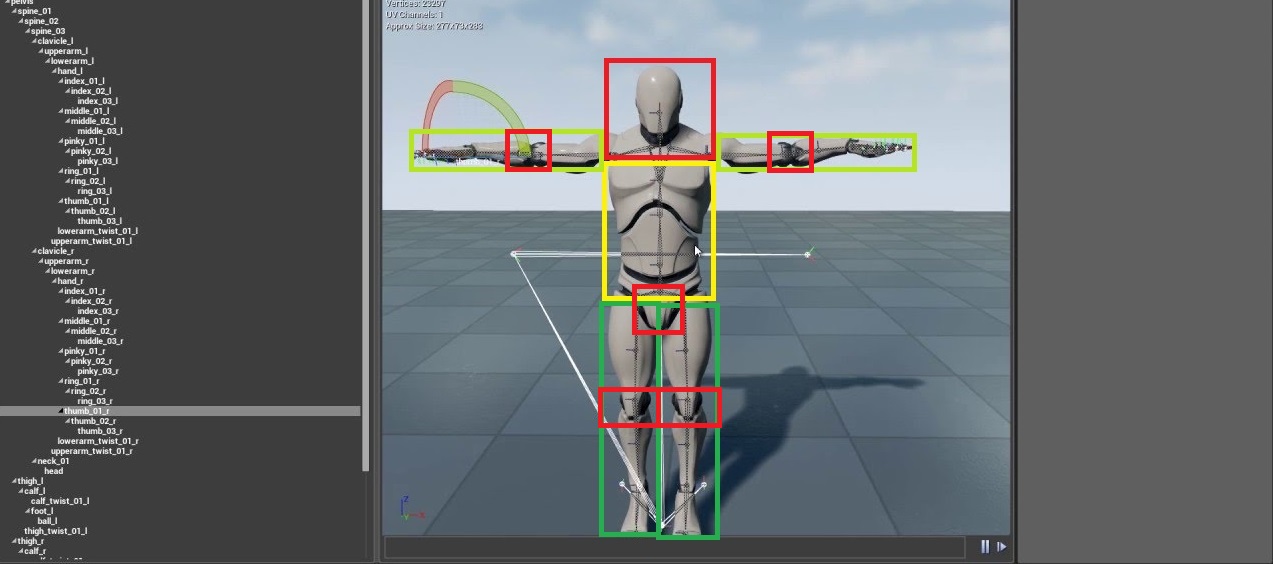 Green - 20% Damage
Light Green - 40% Damage
Yellow - 60% Damage
Red - 100% Damage (+ Critical Damage if Available)
We will update you soon with more information about Stage 2! Stay Tuned! Do not forget to join our discord channel! See you there! JOIN!
Have a nice day!
BackToNormal Team!