Dear nobles,
this week we will tell you something about the guests from the other faraway lands, clarifying, for instance:
Whether Arab merchants will bring a medieval superweapon? Or whether the mysterious alchemical miners will create great stained glass windows with the help of magic and goblins?
Merchants
Many connections, even despite great distances between far countries, were established through the trades. In addition to that, it could be the source of opulence (more about that in the next year ;)) and the merchants sometimes had to travel many miles to make a deal. So it's not a surprise they will come to the player's noble lands.
Referring to the topic of this particular Dev Diary, the guests that were mentioned and which will come to our city, will mostly consist of merchants. When we say "guest", we mean both, people from the neighboring Kingdom of Aragon, HRE, and further parts of Europe like Poland, Hungary, Merchant Republics of Venice and Genoa. Of course, we won't forget about the "exotic" travellers from faraway lands, but they will be occurring less often. By saying faraway lands we understand regions like Bizantium or the Arab world (e.g. Granada or North Africa).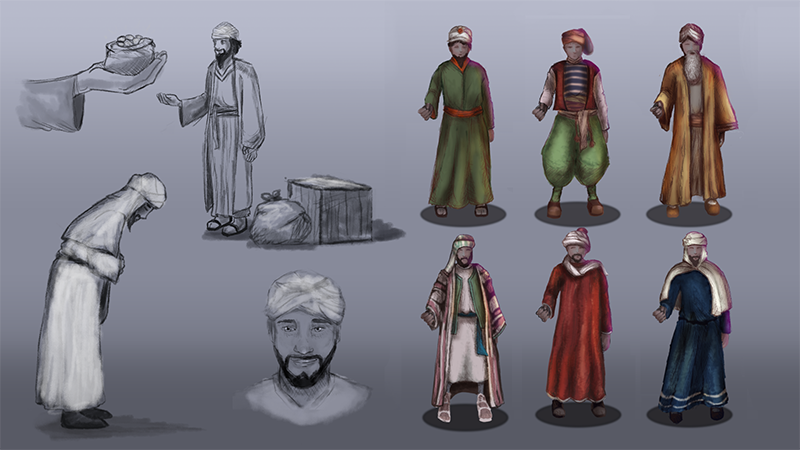 Early concept art of an Arab merchant and some of their different outfits from that era. These special guests can have on their hands some of the most unique weapons - damascus steel blades. Player's noble will be able to buy it from them, but these superweapons won't be as easy to obtain as one would think.
Although travellers from far away can be a source of problems, especially because of their custom's dissimilarity or townsfolk's natural aversion to new and sometimes exotic looking people, they can give a chance to get unique bonuses for the ruler.
Merchants, even without the wares, can be of use, e.g. they can gather valuable information that in the right hands can change a lot - that's how the player can build themselves an espionage. Inside their caravans could be found experts of some kind (craftsmen, recruits) who normally won't be in the vicinity, but could be coaxed to stay with some good hospitality.
Of course, where there is trade, there is merchandise. Foreign delicacies and spices like saffron or almonds can significantly raise the status of a planned ball, and the elaborated curiosity could also be a great present that would help in diplomacy or be used as decoration to further raise the prestige of the noble estate.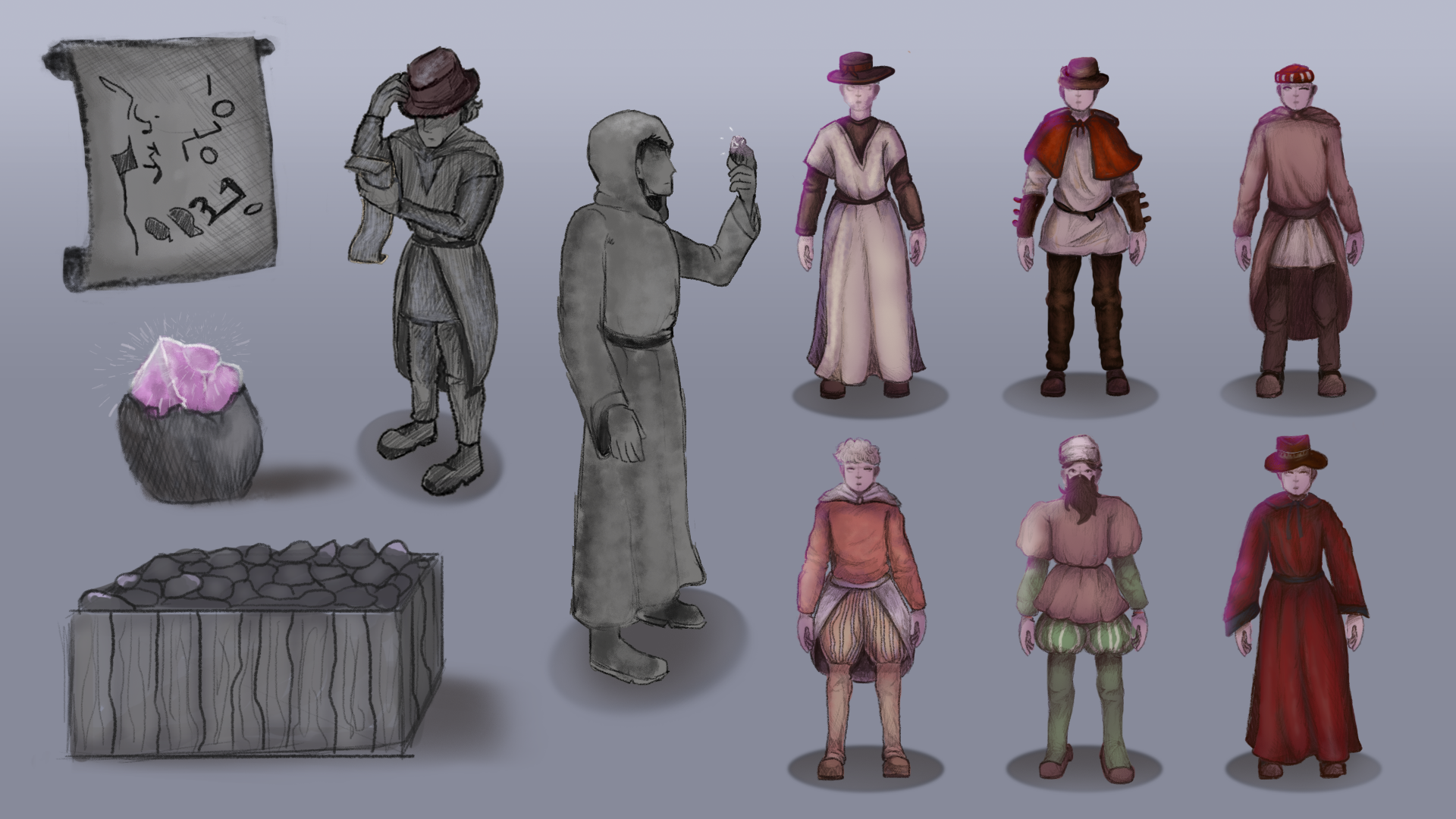 On our Steam page you can learn more about Wallons - nomadic treasure hunters and motherlode searchers. See you there!