Hi everyone,
in this third issue of dev diary, we'll be examining the incoming new features concerning character creation.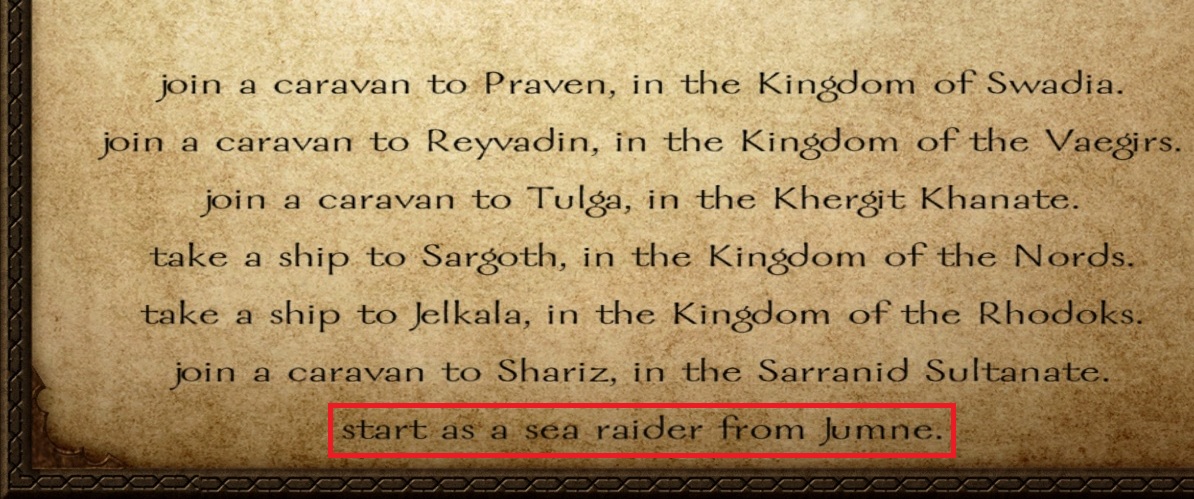 As you can see, you get a seven option to start in Svegiar, capital of Jumne. If you do pick Svegiar as a starting location, you get 4 presets to choose from. Also note that you don't get the starting merchant quest in Jumne.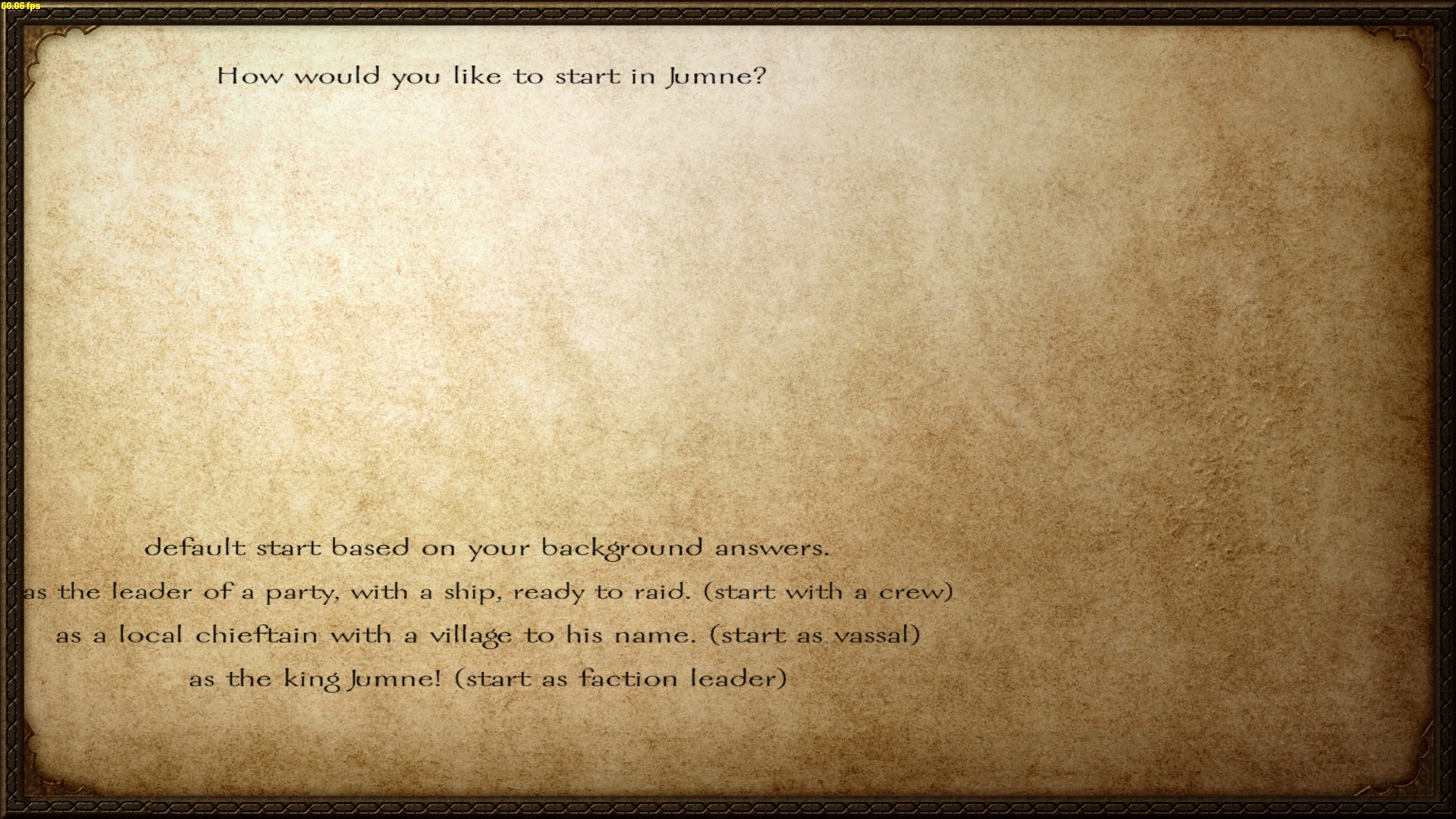 The first choice is the standard option. You start off with the basic gears and items depending on your background selection.
The second option is more like a "quick-start" feature. You get a small crew of 30 soldiers, some money and a drakkar. This ideal if you want to start right off pillaging!
Your ship can be found in any harbor, ready to sail.
As the title suggest, the third choice makes you start as a vassal, just like when you join any faction as a lord. Of course, this means that you also get to choose your banner and random village. I'm thinking of giving a castle instead of a fief which I think could be far more useful: You get to store troops, loots and prisoner.

The last option gives you the possibility to start as a king. Just like any other faction leader, you start with 1200 renown and a capital (in this case Svegiar). The villages remains unassigned so it is up to you to give them.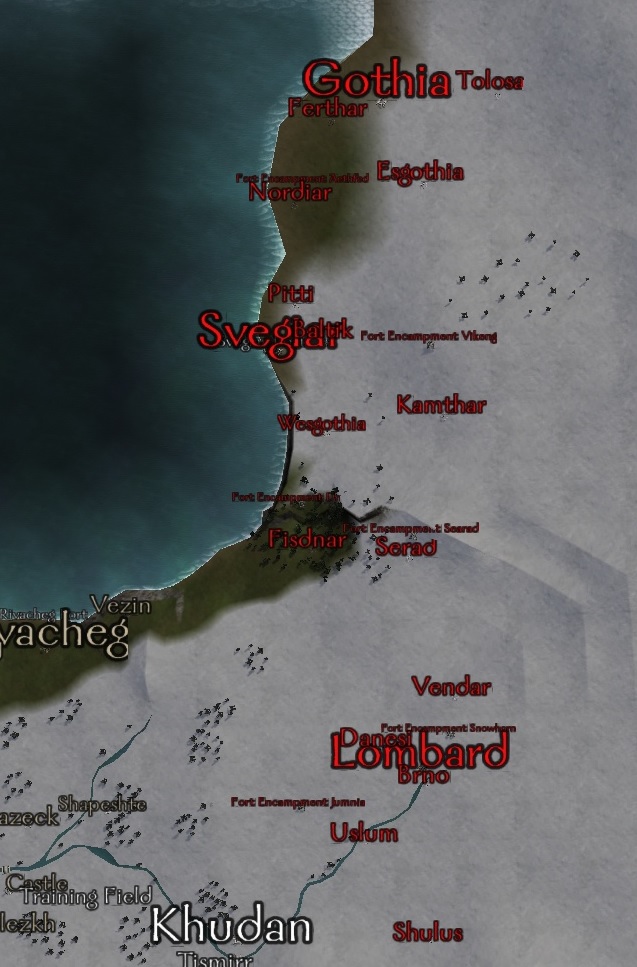 As you can notice on the picture, the Jumne Kingdom is replaced by the player's faction.
And that's that for the character creation changes!
In the next issue, we'll be examining new npcs and Jumne troop tree.

Stay tuned!