Hi,
In this developer diary we'll be talking about laws, policies and national values. Firstly, I would like to apologise for not having written one last week as I said I would. We have been very busy with technology (maybe a screenshot soon, no promises though) and the UI. Without further ado, let's get started.
Laws
In Modern War, laws have been been overhauled. In addition to that, political advisors have been removed. Whether you want to control civil liberties, or control the media, it is now all possible.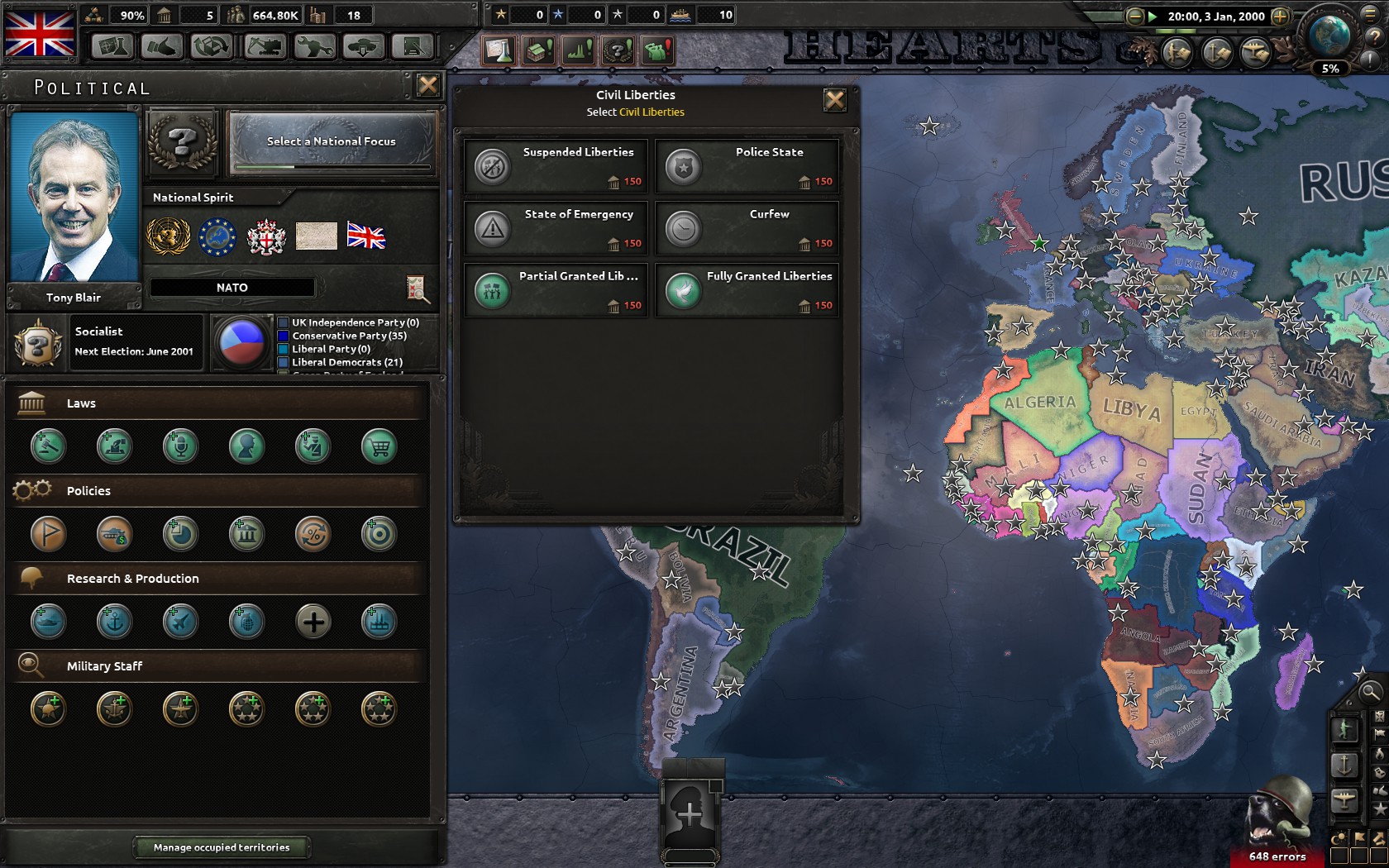 Policies
A new policies section has been added from which you can institute your policies, whether it be your foreign policy or fiscal policy. From neutrality to détente, or austerity to deficit spending, it's all there. These policies will set a course for your country's future.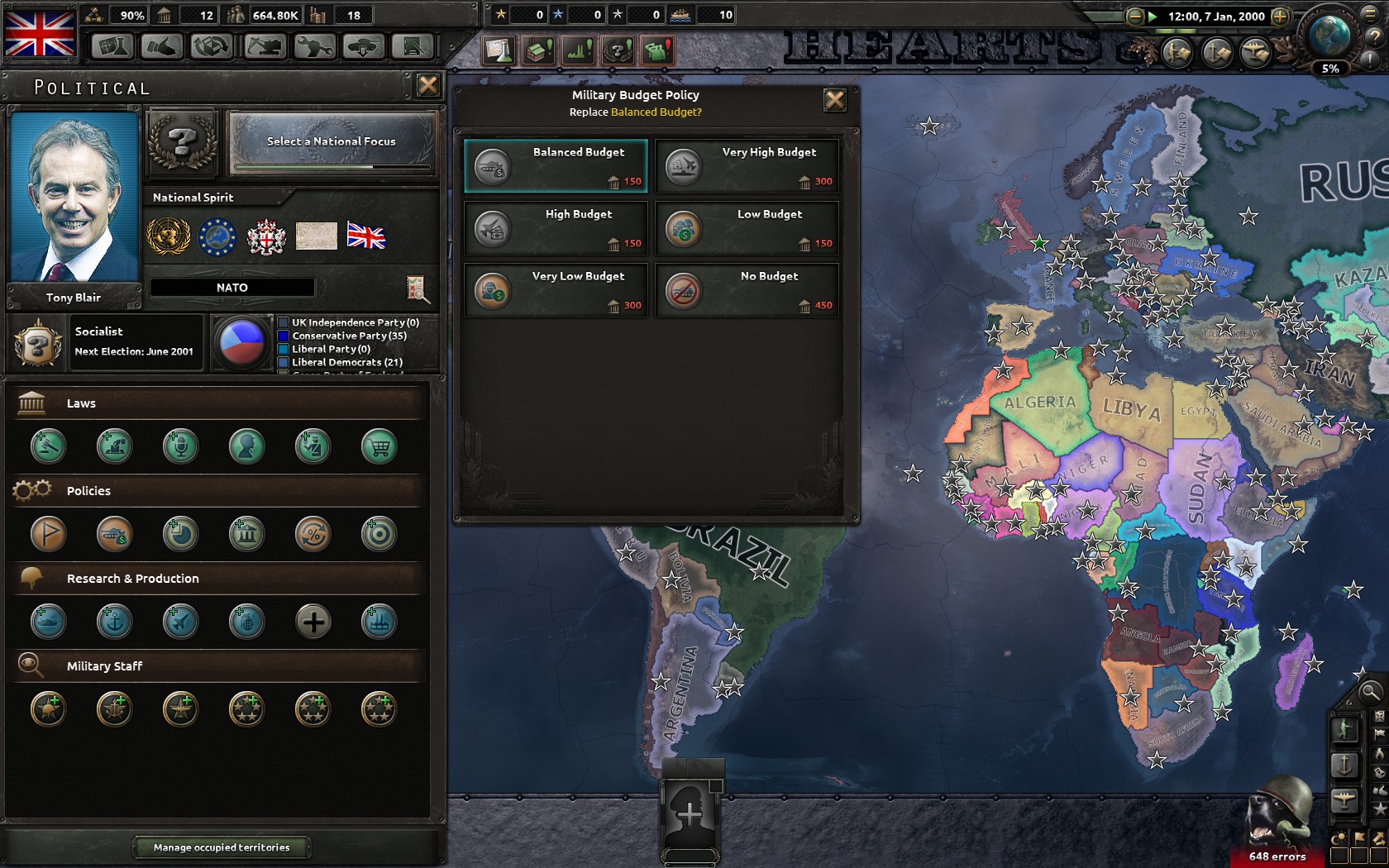 National Value Policy
The national value policy replaces idealogy-specific political advisors. It allows you to select an idealogy, provided your country is of the right religion.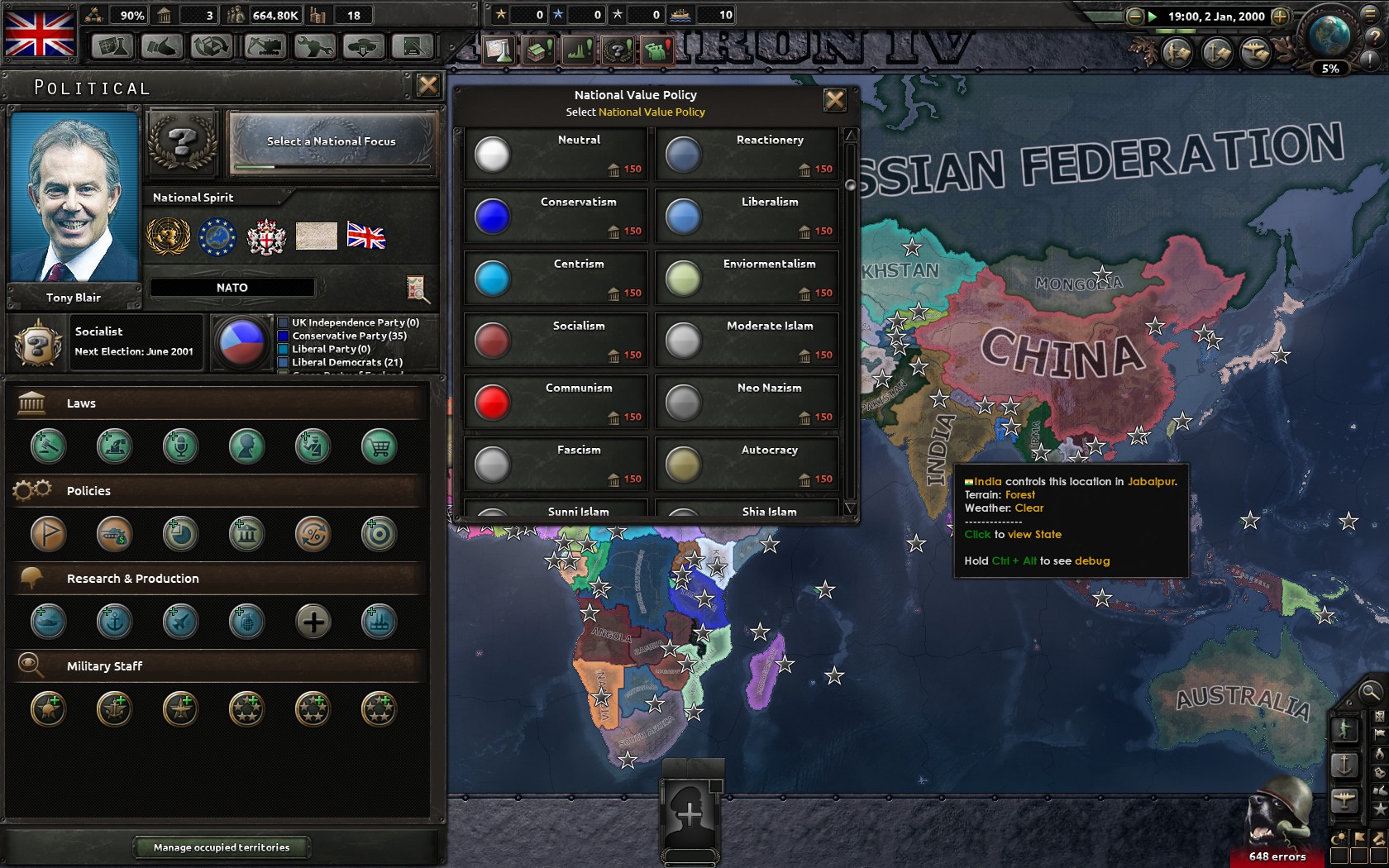 The Future
As I said in the introduction, we have been very busy with tech, but we have also made great progress with OOBs, thanks to Alexander, the newest member of our team. I cannot promise there will be a DD next week, but there will definetly be one in the next 2 weeks :)