Hi everyone!
In this second entry of dev diary, we'll be examining the new sailling system and how to use it.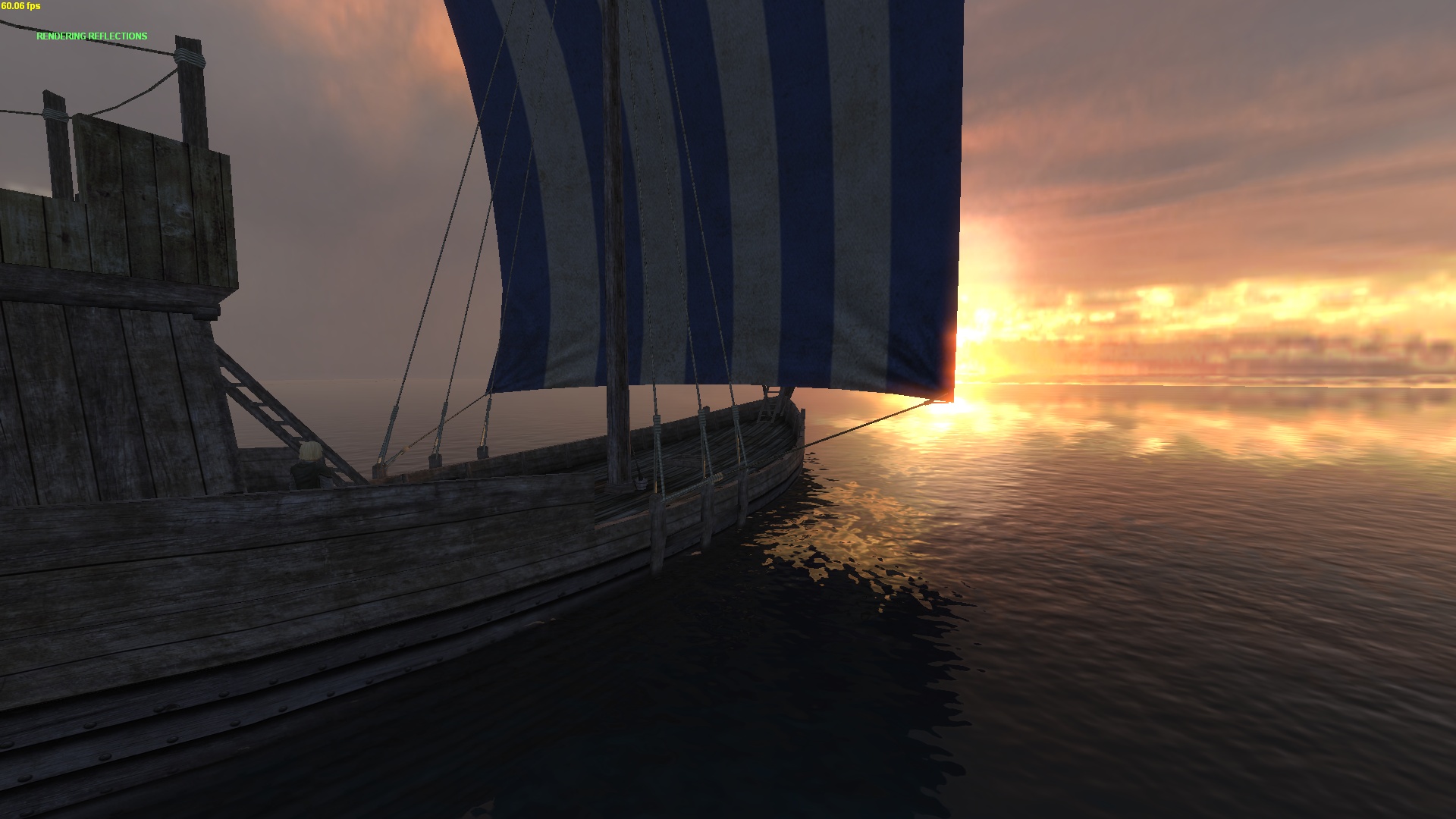 So how to get started with sailing? First, you need to buy* a ship of course! In order to do so, go to any port on the map. They are 5 of them: Svegiar, Rivacheg, Sargoth, Praven and Yalen.
*Alternatively, you can start-off with one if you decided so during your character creation (which will be covered in the next issue).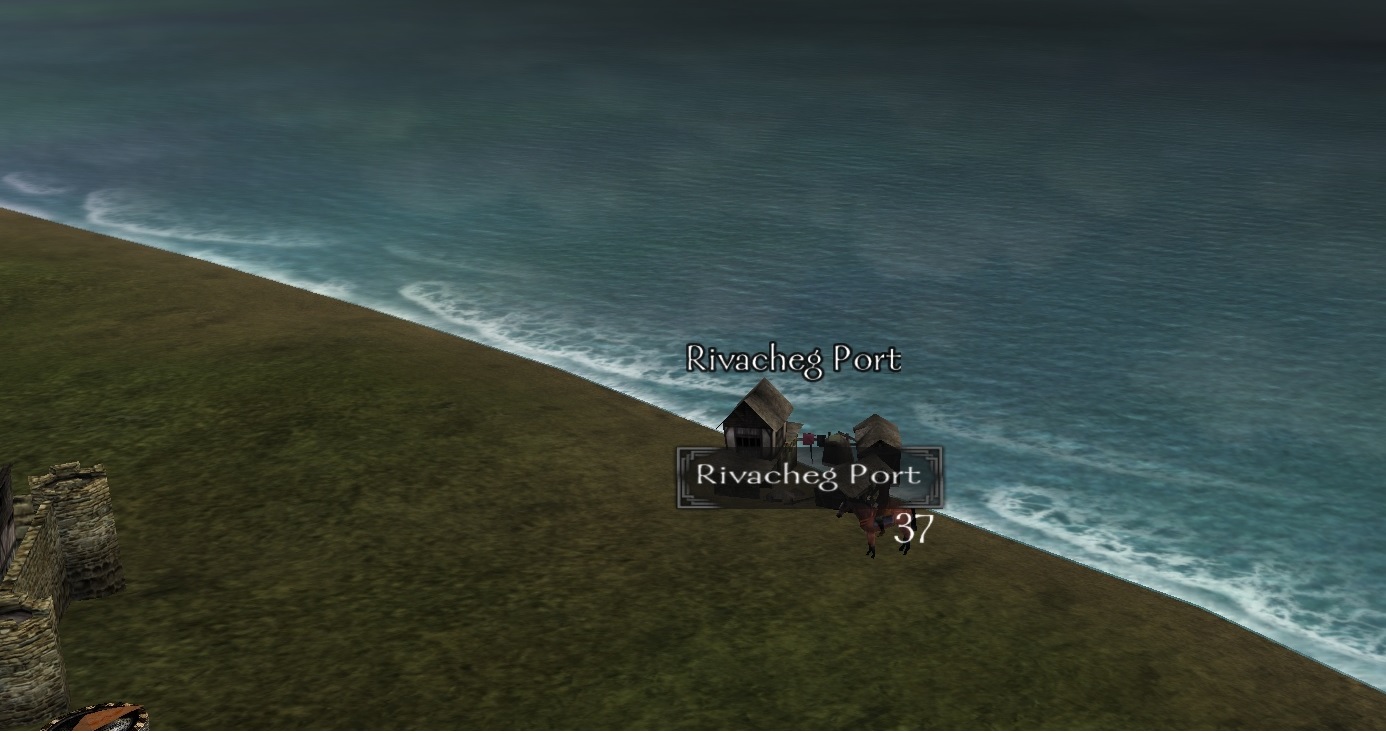 At this moment, ports are located via a map marker just like any town or villages, but I am thinking to make it an option in the town menu instead. Once there, find the harbor master.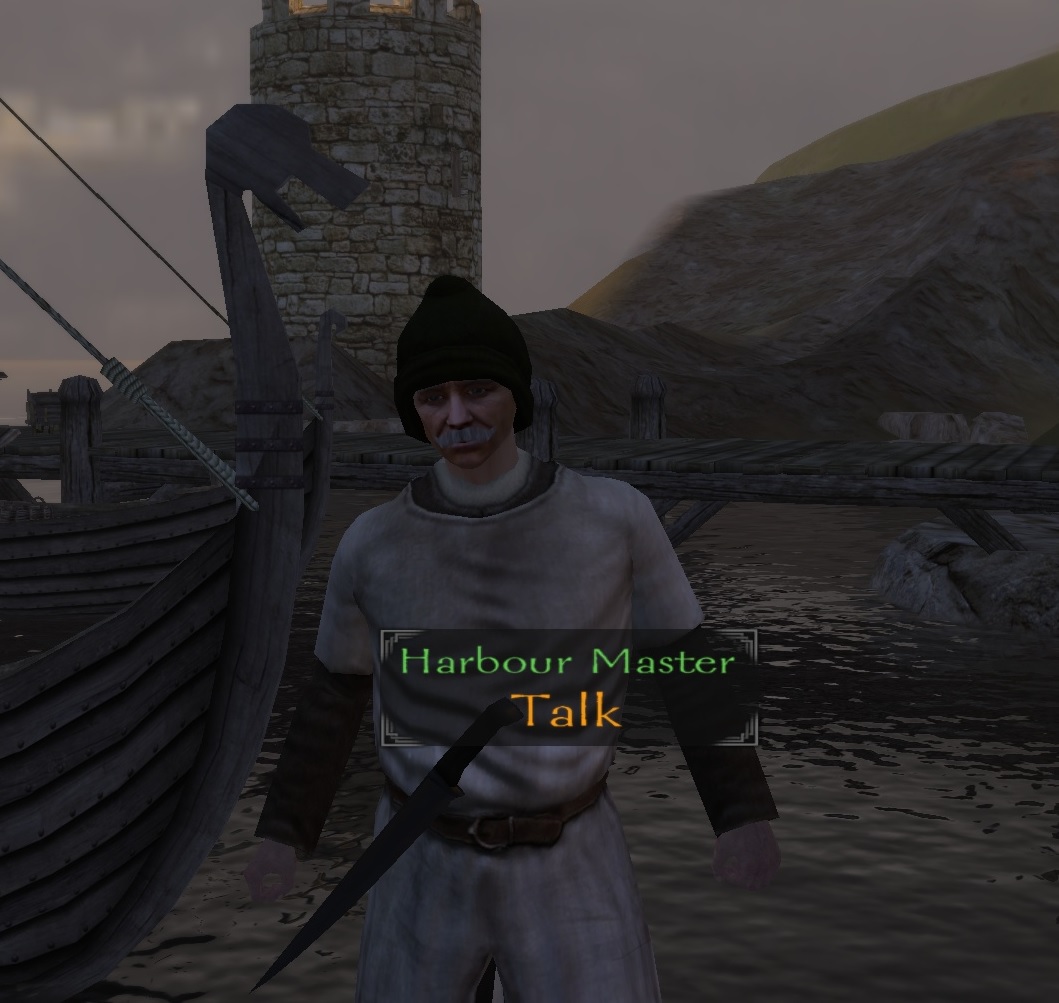 He's the guy you want to talk to if you're looking for anything related to ships, whether its for info or buying/selling. This joyful fellow offers two kinds of vessel for all your naval transportation needs: the drakkar and the cog.

The Drakkar (left picture) has a base cost of 6000 and the trade cog (pictured on the right) has a price of 9000. Depending on your party trade skills, this amount may be lower. Once you made your acquisition, talk once again to the harbor master and ask to board your ship.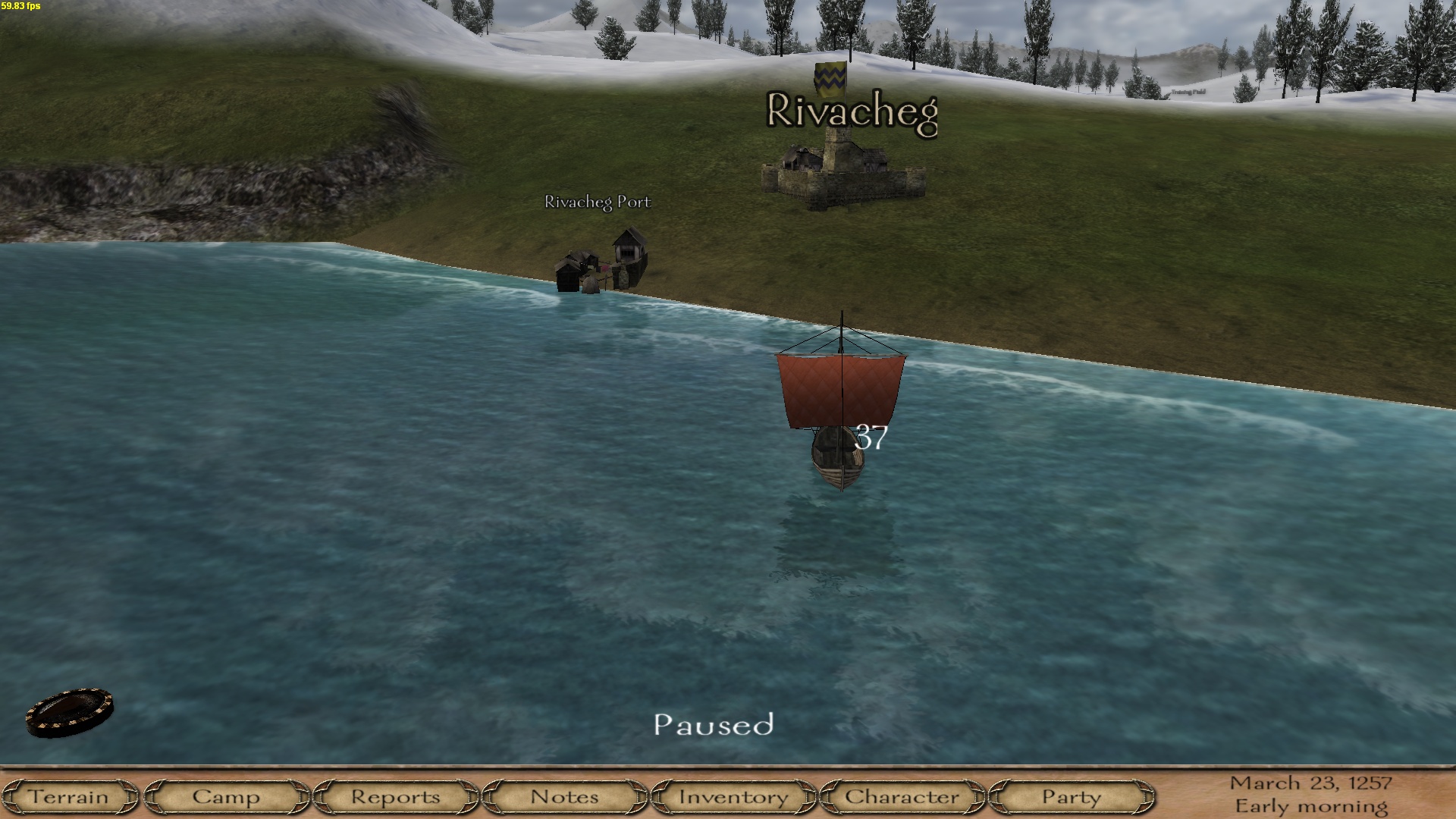 Voilà, you're now sailing!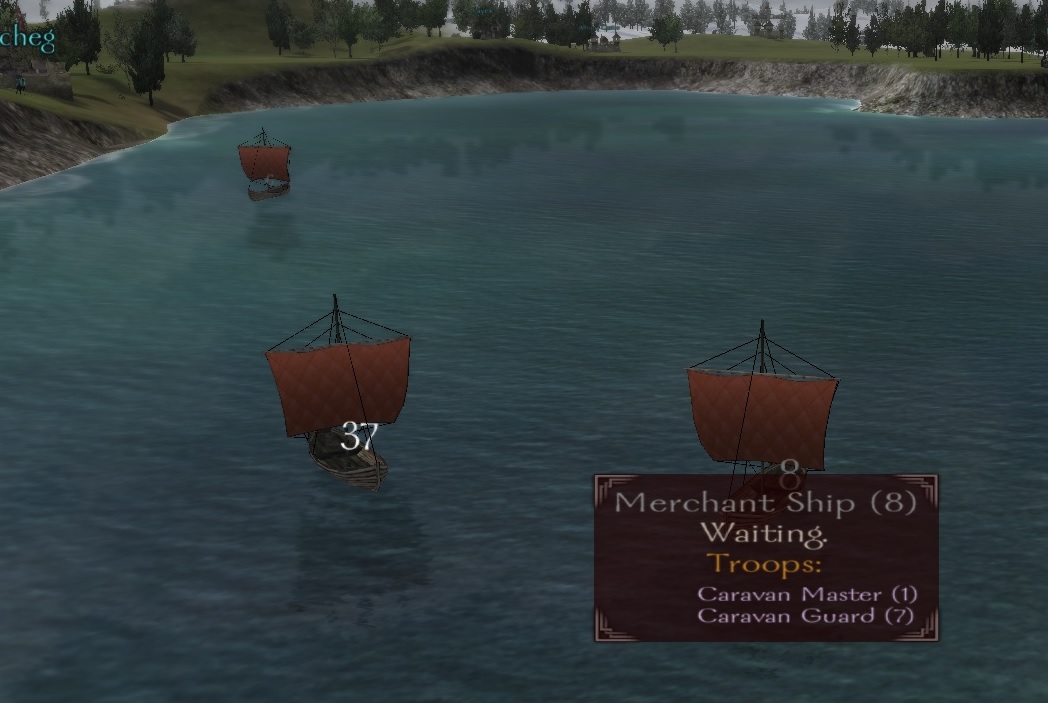 You'll find bandit and merchant ships which, of course, you can fight if you want to (of if they want to!)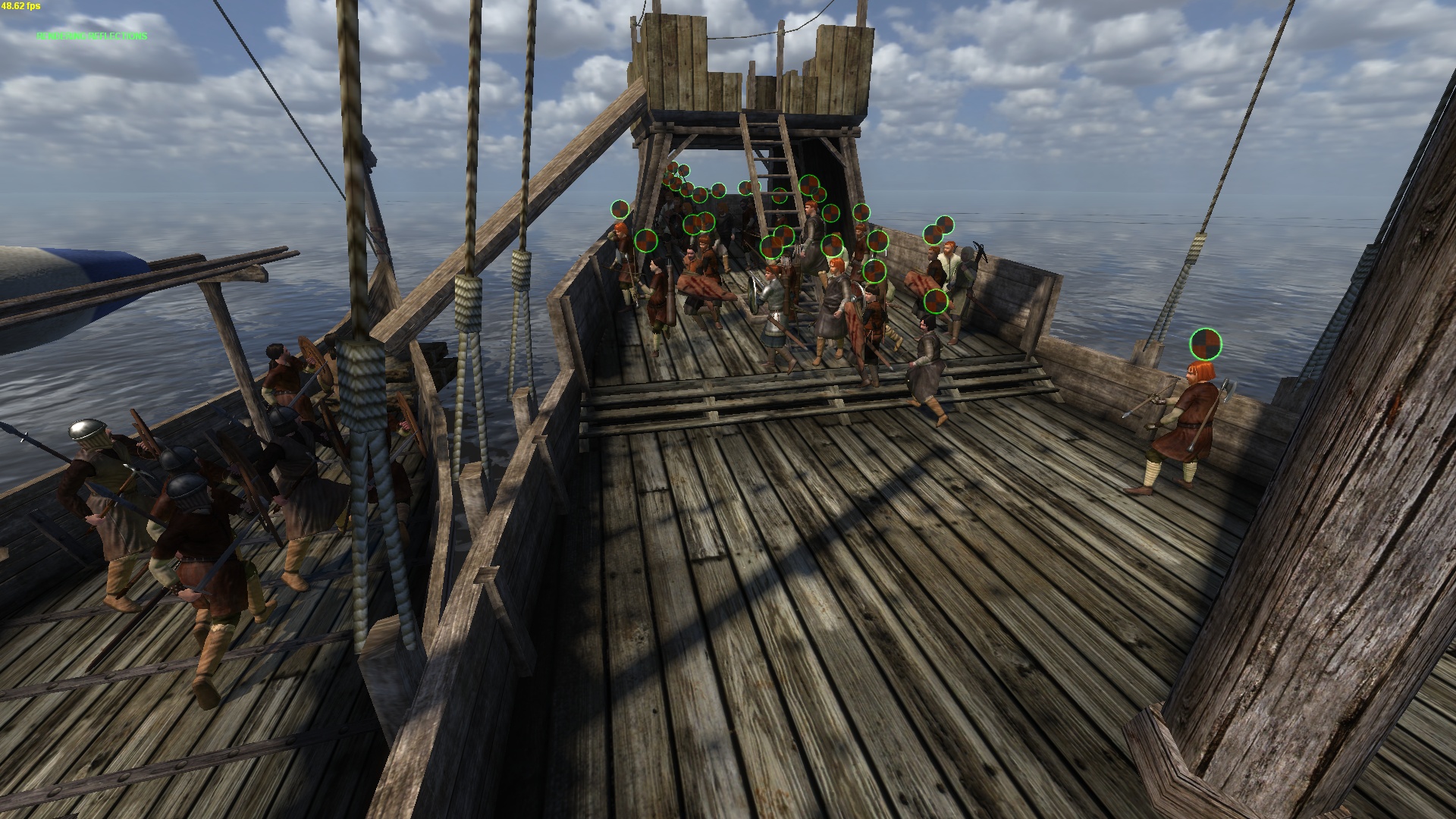 This is an example of combat scene. As you can see, I was sailing a trading cog (as pictured on the right) when I was attacked. Of course, if you picked the drakkar as your sailing vessel, you and your troops will spawn on a drakkar instead.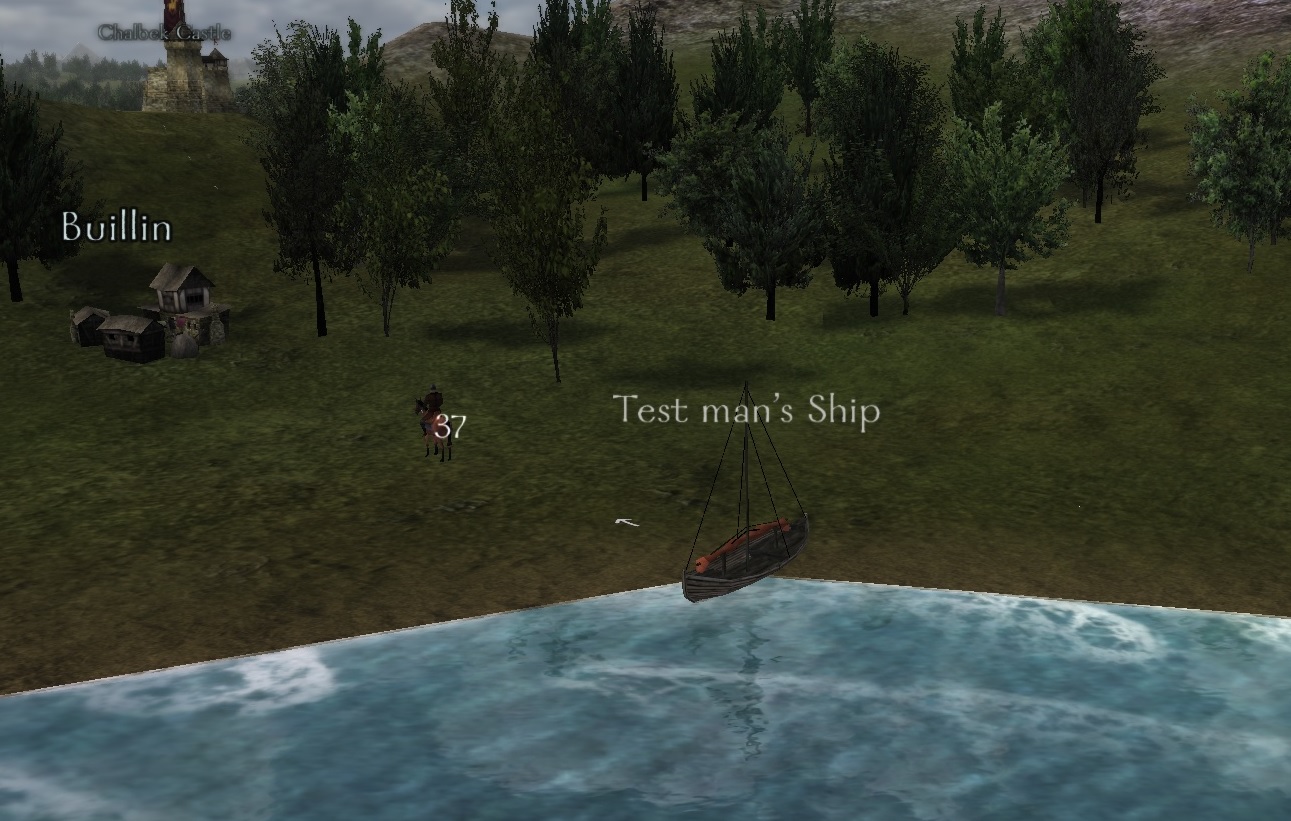 If you happen to sail into the coastline, you'll be ask to disembark your ship. You can return to it at anytime and the map marker stay visible even when you're out of range. As some of you may already know, this feature was hidden in the game file but I'm thinking of tweaking it a little bit since it can be tedious sometime.
If you want to dock your ship back into harbor, you have two choice:
1) While on the ship, you can go back to any port on your map; yes, the map marker are big enough to be accessed both by land and sea. Note that, once docked, you can access your ship from any other ports.
2) If you disembarked your ship but don't walk back there because you're lazy, you can ask the harbor master to teleport your ship into port for a small fee.
Apart from look, both ships are currently pretty similar, except for one thing: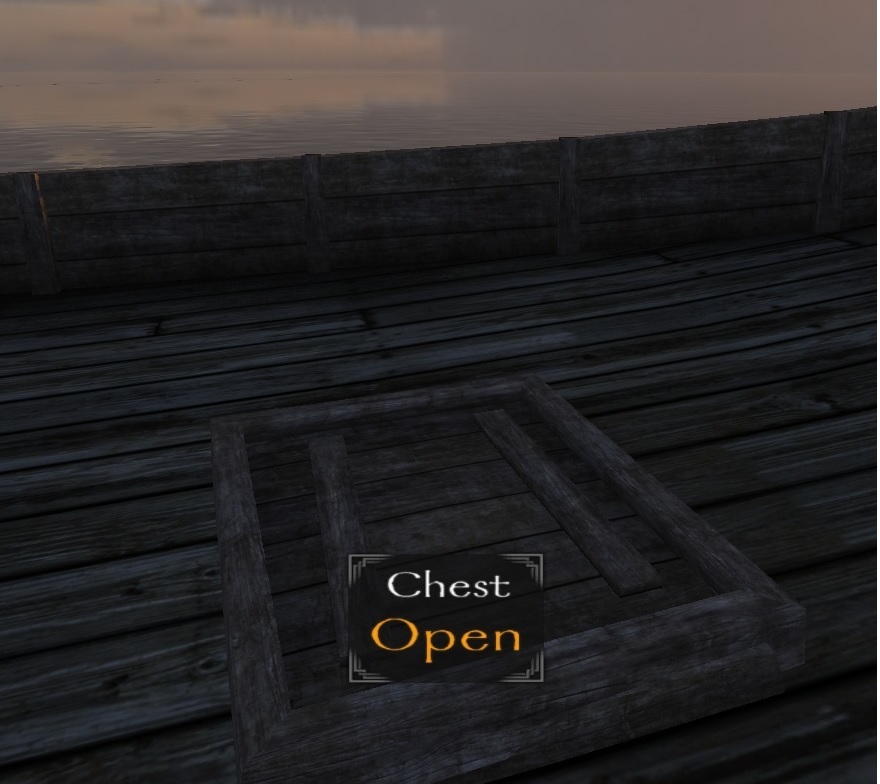 The trade cog has a storage space! That means that you can either stash your newly-obtained loot or transports some goods to Svegiar up to Yalen. It works as a normal chest with 30 spaces.


To access the storage is quite simple: whenever you're on the sea, simply pick "walk on your ship" in the action panel (you only get this option when you're onboard).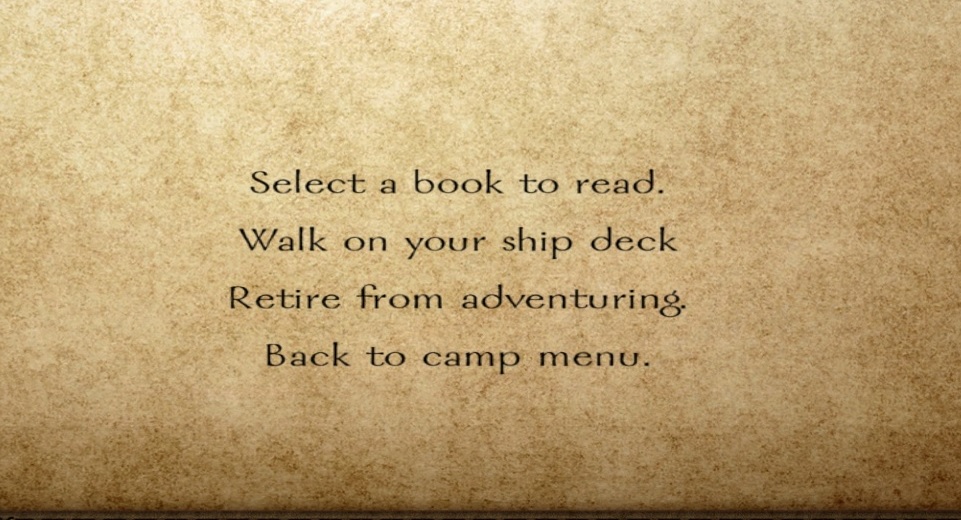 Once the scene has loaded, simply walk to the storage trapdoor located on the ship bow ...and press F !
If you're really done with sailing, you can sell your ship back to the harbor master as we mentioned before. Also, you can't sell your ship if it's still laying on the coast! You need to have it stored beforehand.
And that's that for this issue!

Stay tuned for the next the dev diary! We'll be covering the new options of characters creations!