So it's been far too long since an update, but I promise there are good reasons.
Like for example did I mention that we have been GREENLIT by Steam? No? Oh sorry.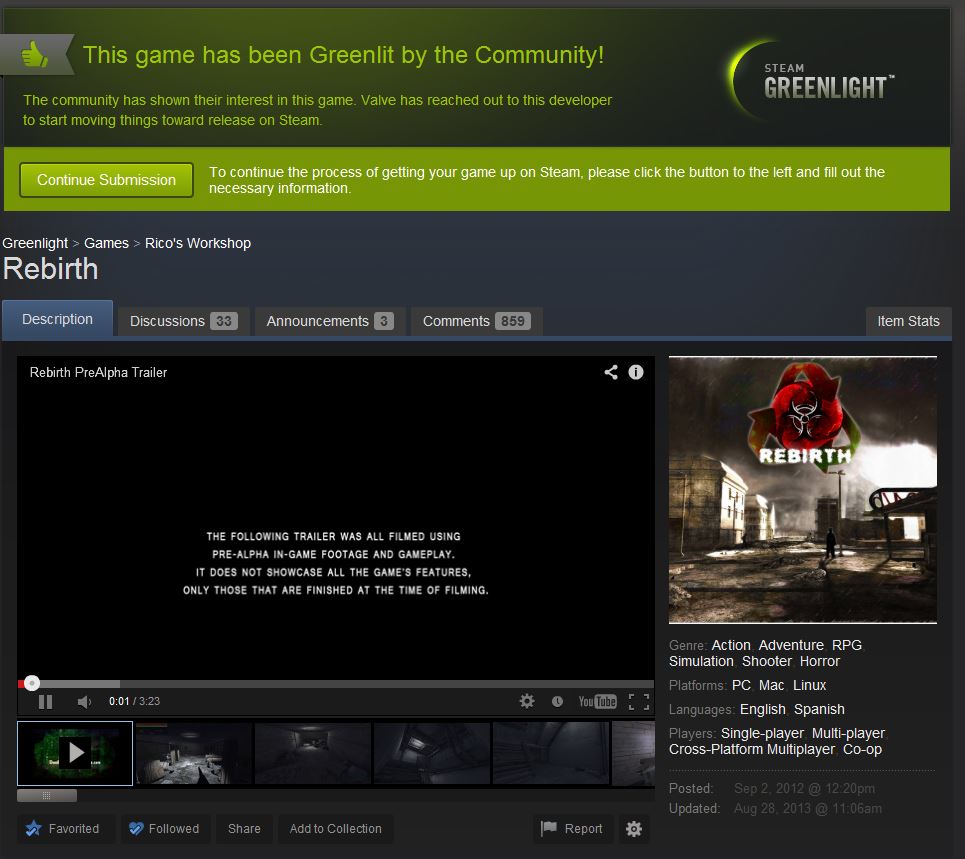 Much <3 to everyone who voted for us and believes in the project. We really are working hard to make Rebirth the game you all believe it will be, and since we're doing it all in our spare time, what really keeps us going every day is the motivation you give us through all your amazing support. Trust me, your feedback does not go unnoticed! We're extremely proud to be among the small group of games approved by Steam and we're super stoked to be able to release Rebirth when it's done to as many distribution platforms as possible!
The second little update I have for you today is actually the reason for this post. Our 2nd development diary is up. It details what I call "Procedural Level Generation 2.0" which is a huge improvement over what was shown in the first dev diary. This is the technology that will power some of the levels in the game, as well as allow us to create dynamic levels that change each time you play.
I want you to watch it. Watch it now! Think of it as a long overdue reward for your awesome support!
Oh and maybe you guys will catch a glimpse of something... odd... in it?