For a start, I would like to introduce myself and the team. We are a small but efficent team, made up of AlgerianGeneral, PrinceKoala, and myself. AlgerianGeneral and I used to be part of the team developing Modern Warfare for HOI IV, which was sadly cancelled. We were however given permission to continue the work which was done on Modern Warfare.
In the first of hopefully many developer diaries, I would like to explain how idealogies and companies are going to work. In Vanilla, there are only 3 idealogies and a handful of companies for the majors. In Modern War we have greatly expanded these fields.
Idealogies
Democracies have many different parties whose ideals are far too different to put into one single idealogy, so we have decided to split all of them into nationalism, conservatism, centerism, liberalism, socialism and even the greens.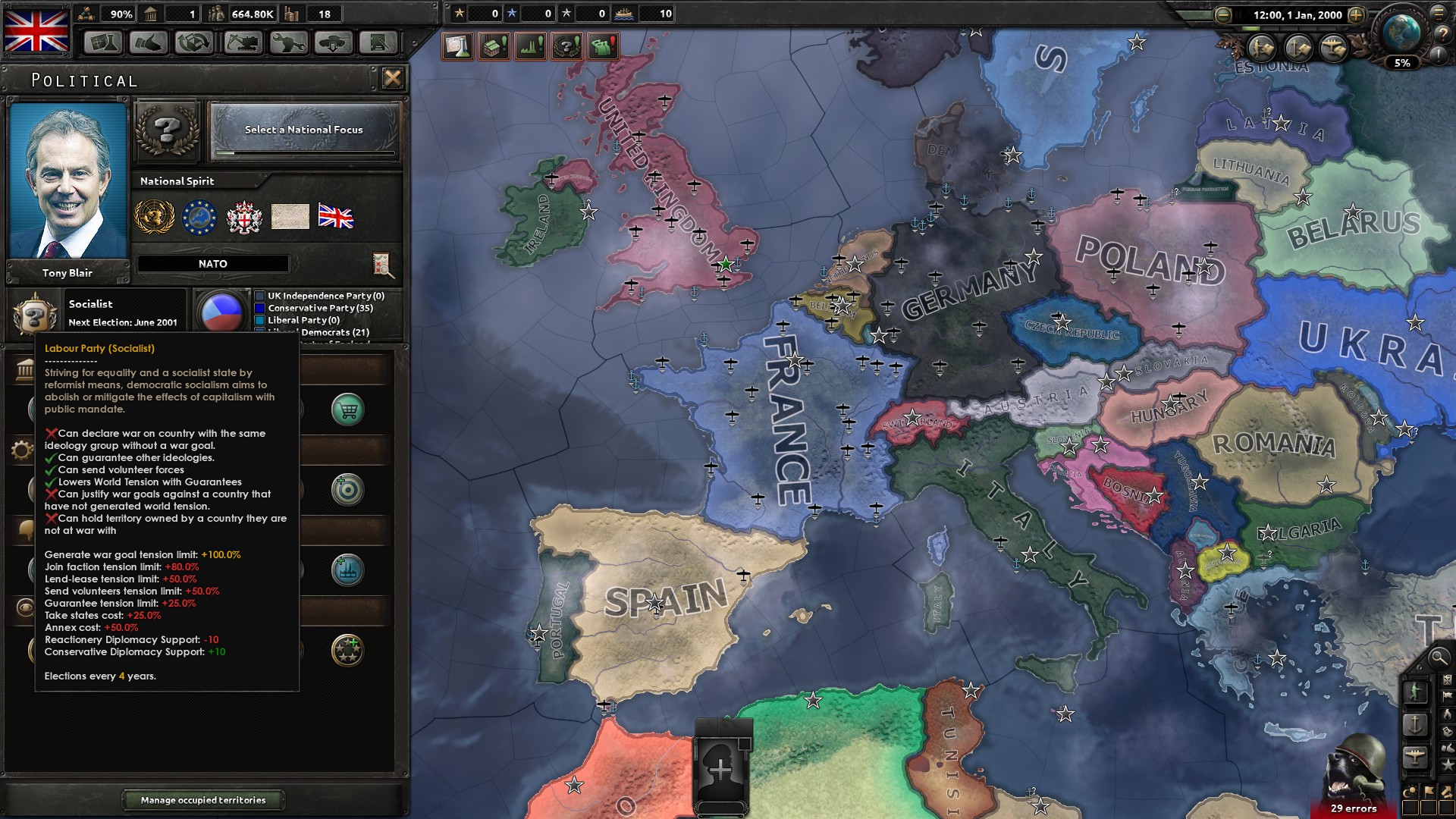 If you're not the democratic type however there's still plenty of other idealogies to choose from, such as communism, autocracy, fascism, new nazism and militarism.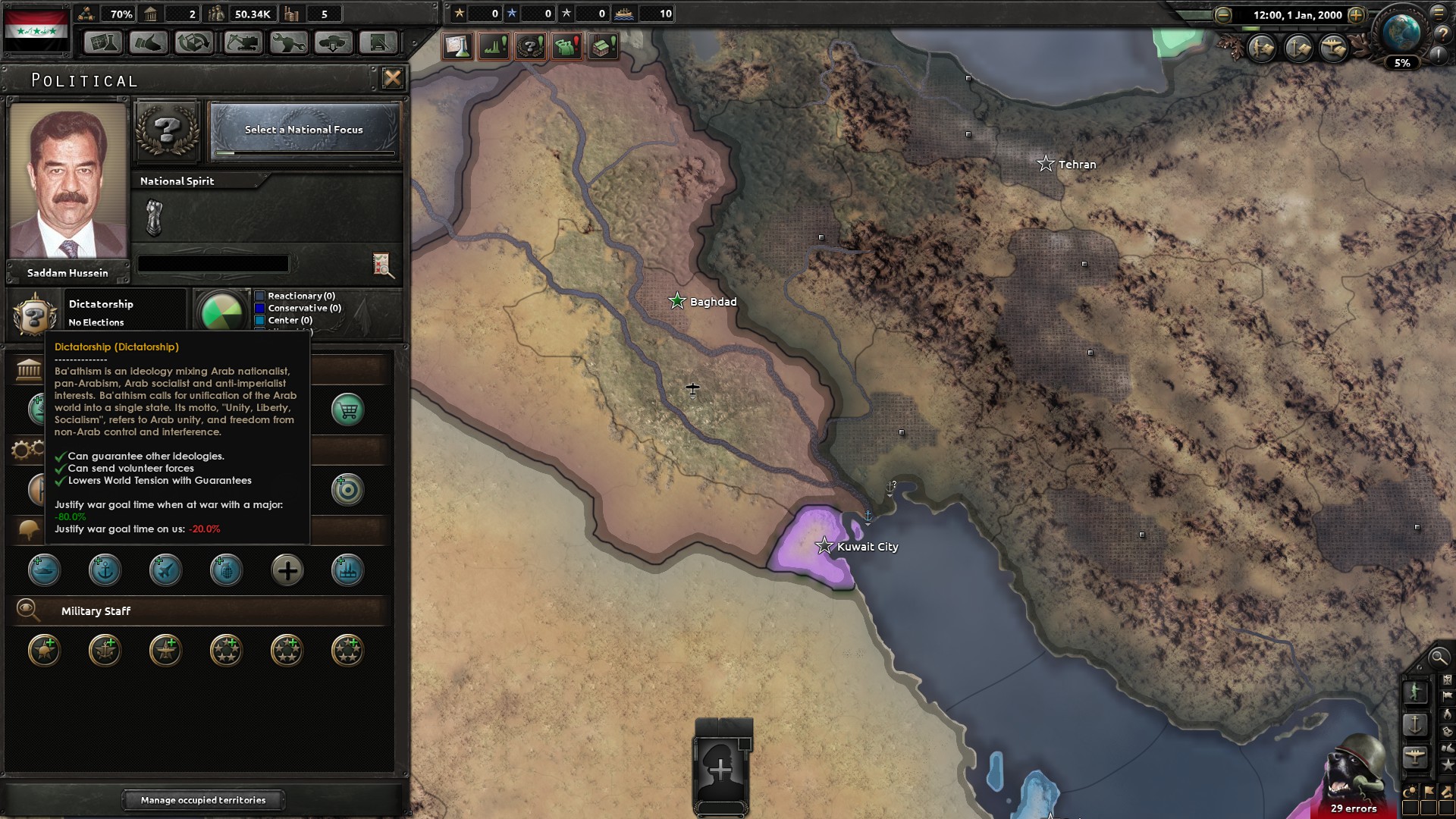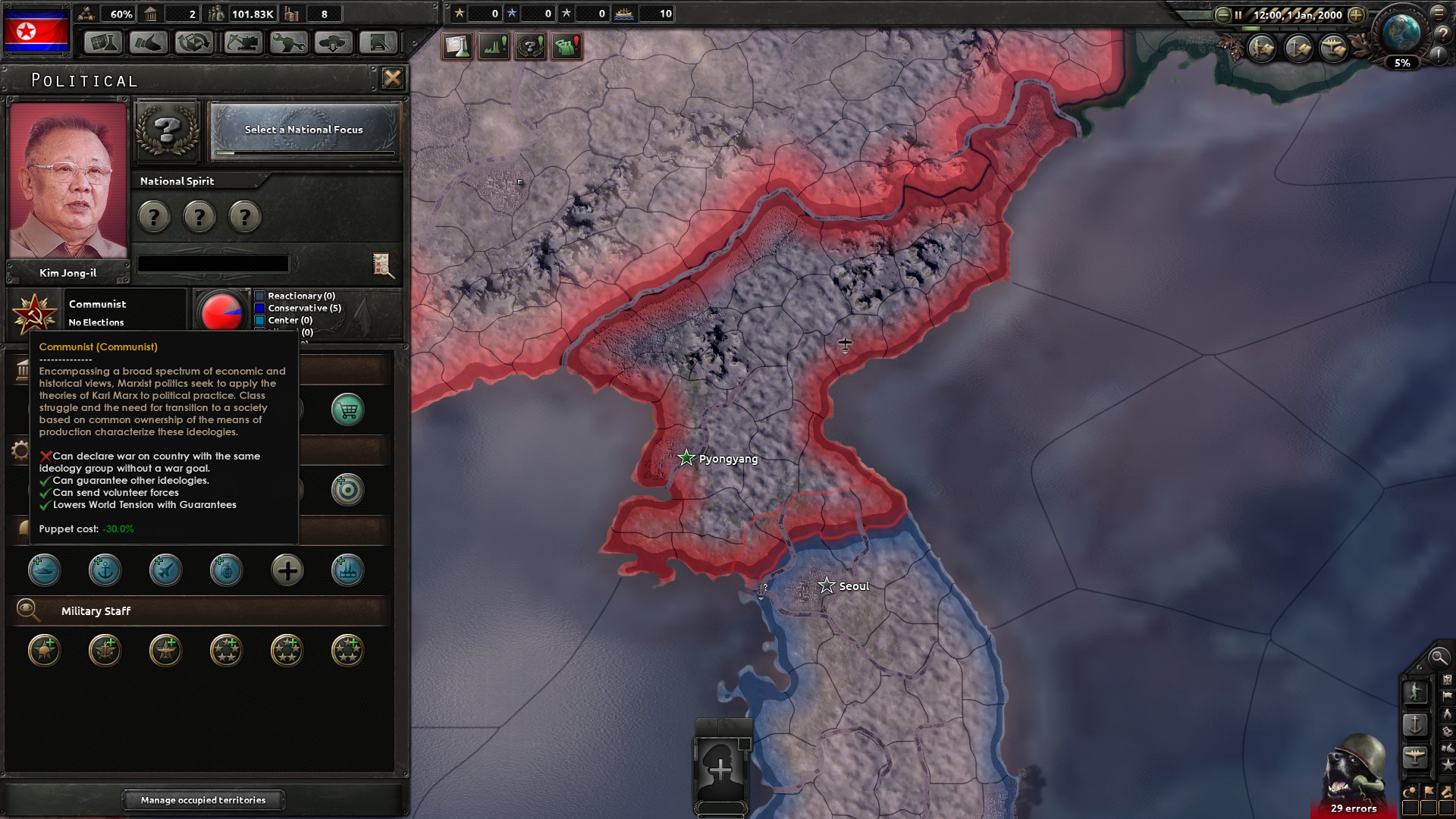 Islamic countries have also been giving some attention, with a range of idealogies, from moderate islam, to sunni and shia islam, and fundamentalist islam. We have also enured that only islamic countries can be islamist.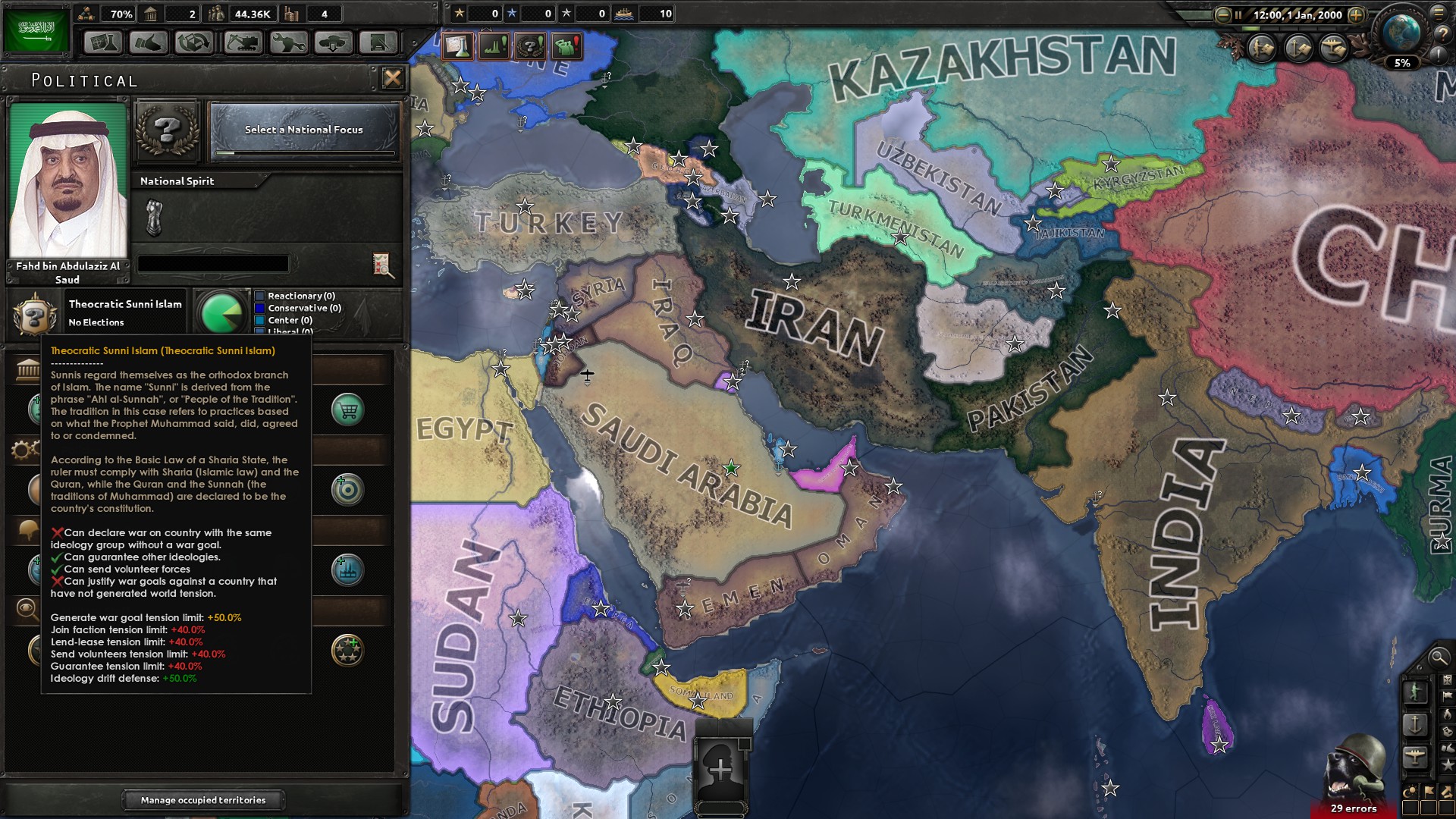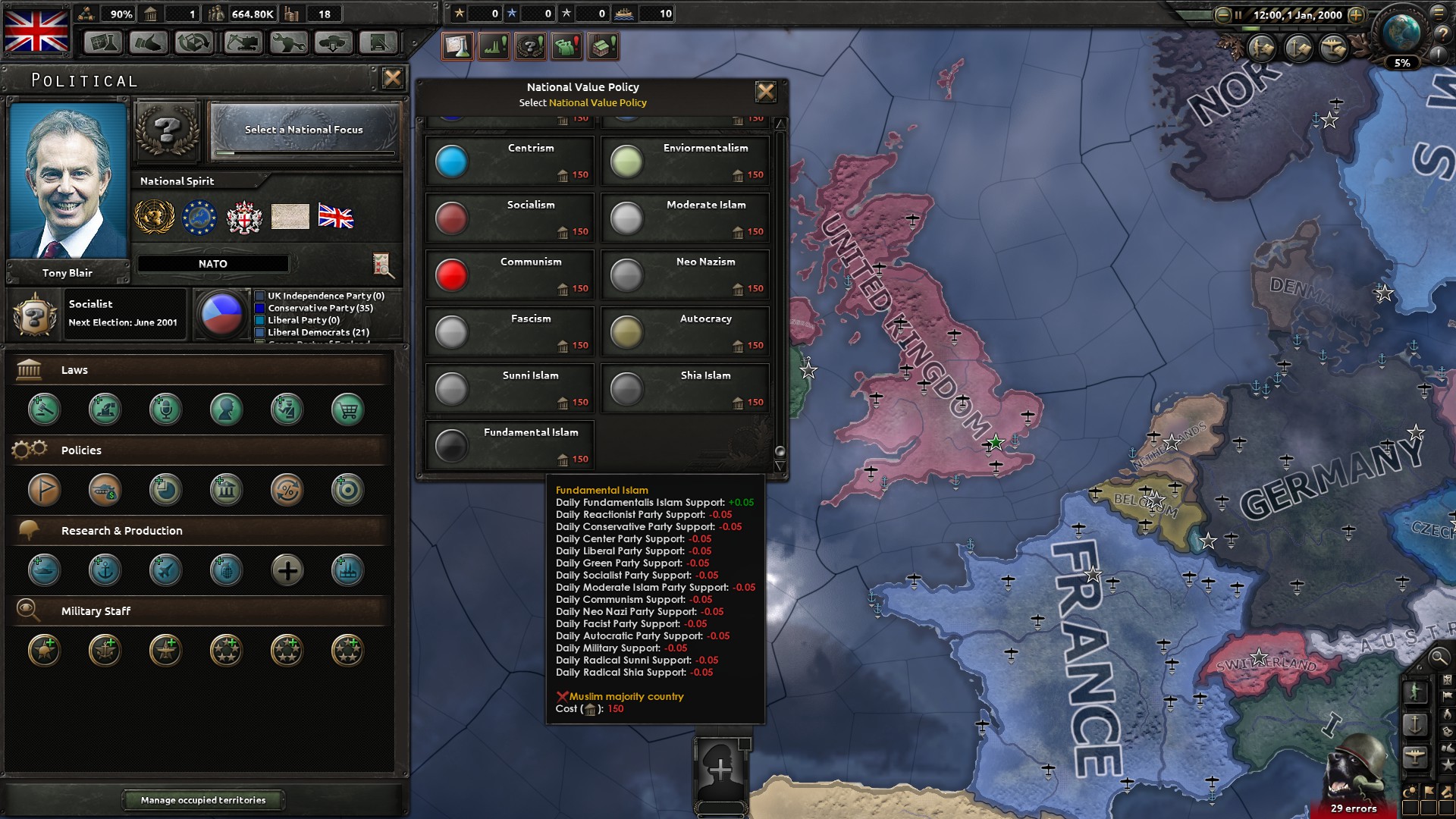 Companies
In Modern War, comapanies will be a lot more numerous and influential. By selecting a company from a certain country, you can increase relations with that country. You must be careful in your choice however, because you will be obliged to stick to your decision for an entire year.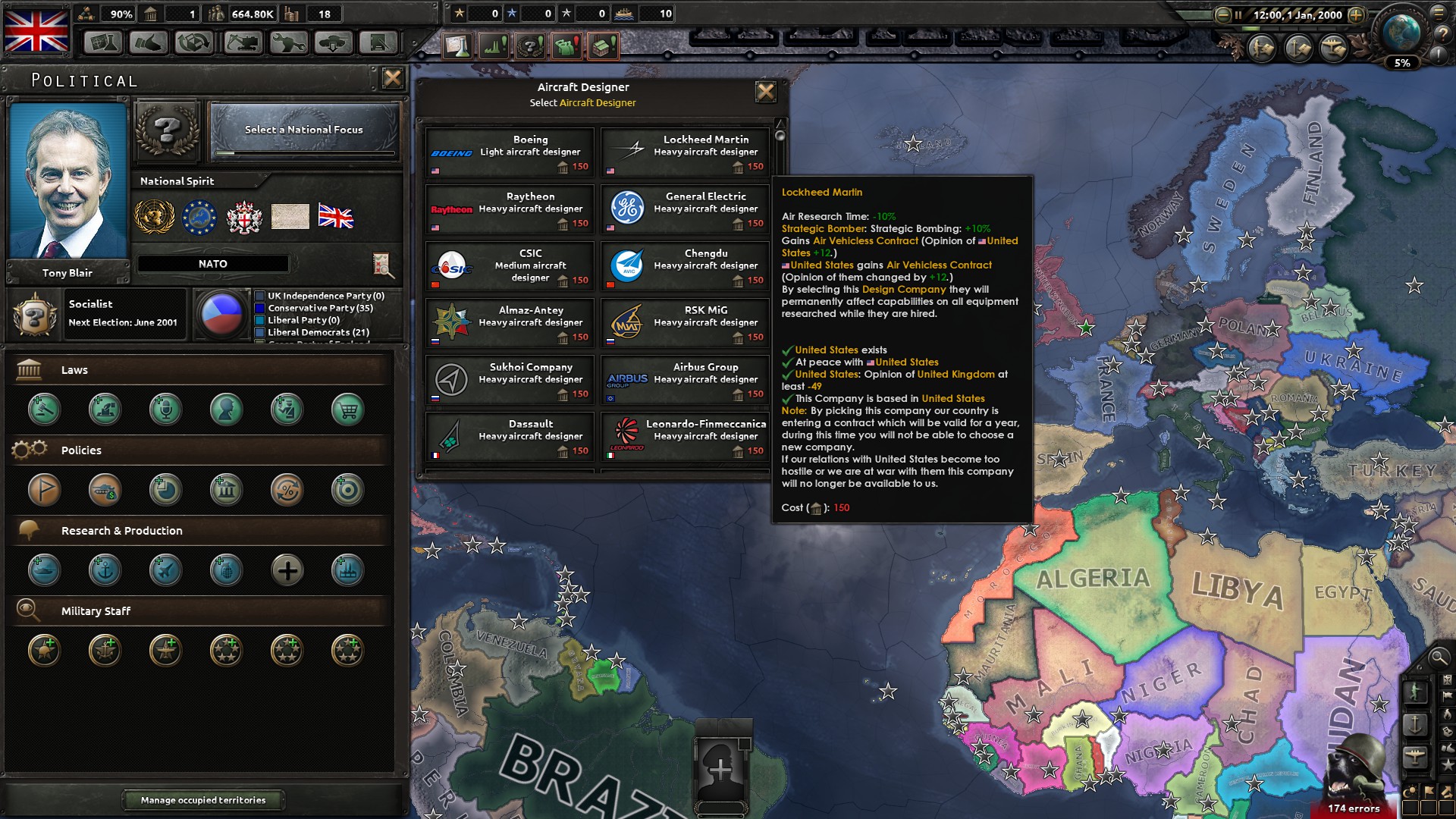 That's all for this week. Next week either AlgerianGeneral or I will talk about laws & policies or technologies. We might even have a little music pack in store :)