Happy new year/2015 everyone! Hope you enjoyed your year-end transitions. Anyways, got some small news on the game for this dev diary. A main focus, since completing the sprites for all of Akahana and Hideo's outfits was and still is the UI and screens/graphics of the game. A lot of it was pretty MS Painty and generic, using Ren'Py's default navigations and such. So, I took it upon myself to fix them up. Here's some screenshots: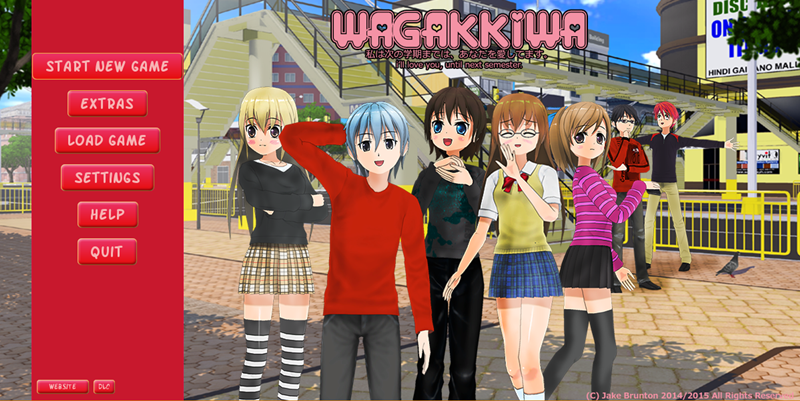 The new main menu. A much nicer looking graphic background with all of the main characters. The actual navigation is now a strip on the left side with some neat buttons.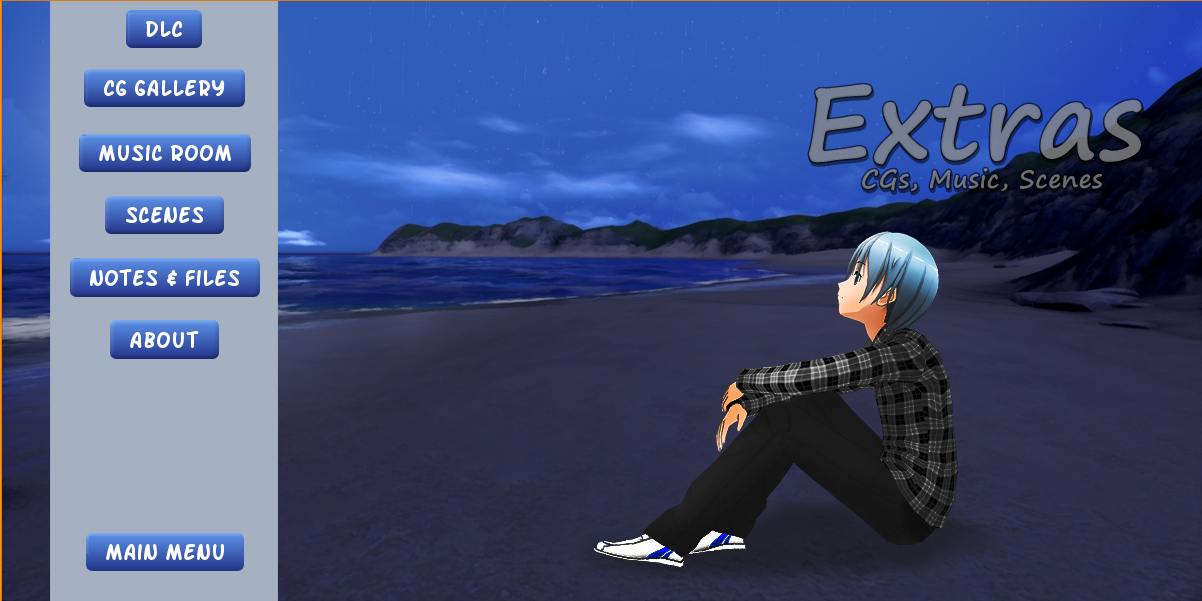 The extras menu is a mimic of the Main Menu, but with a color switch and naturally; different buttons. This screen also plays a new song I re-mixed named "Ocean Chords" - a piano melody accompanied by the sounds of splashing waves.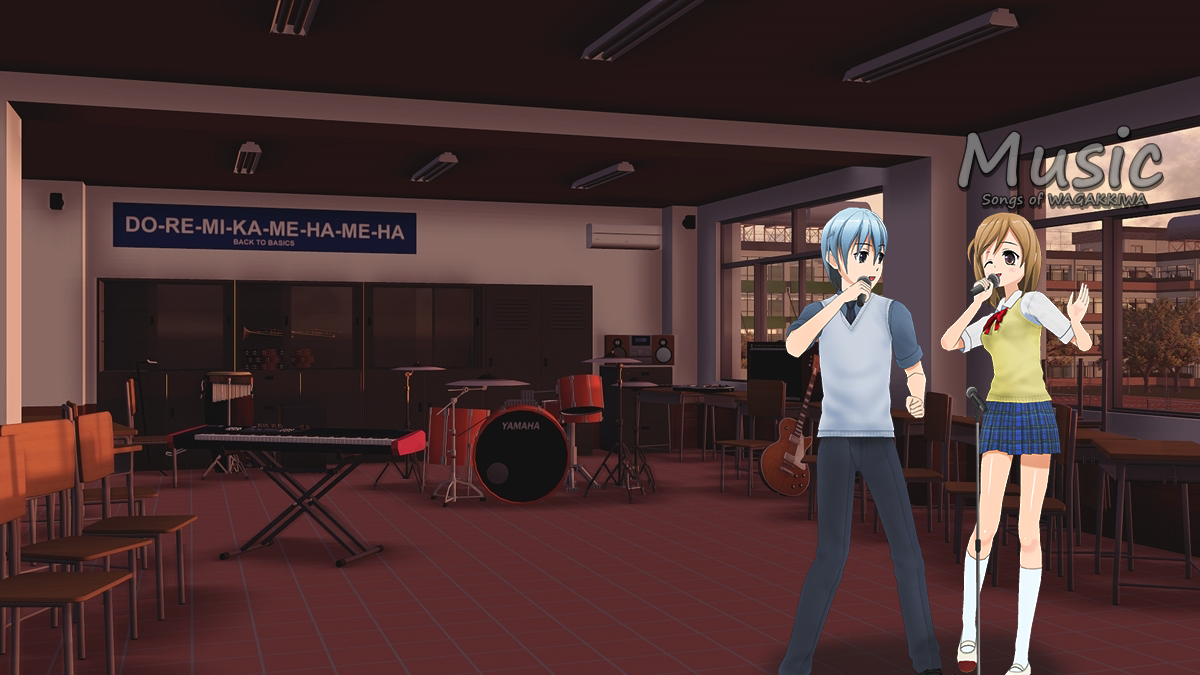 This is the new background for the Music Room. I didn't get a screencap showing the songs list, but it's not really changed that much since the old version.

This was one of the changes today. The original "company" name for my games was and still is Paperviper Games, but currently is also known as Senpai Jake Games. This is the new Paperviper logo, and here's the new graphic that replaced the old, ugly MS-Paint made "Paperviper Presents" screen: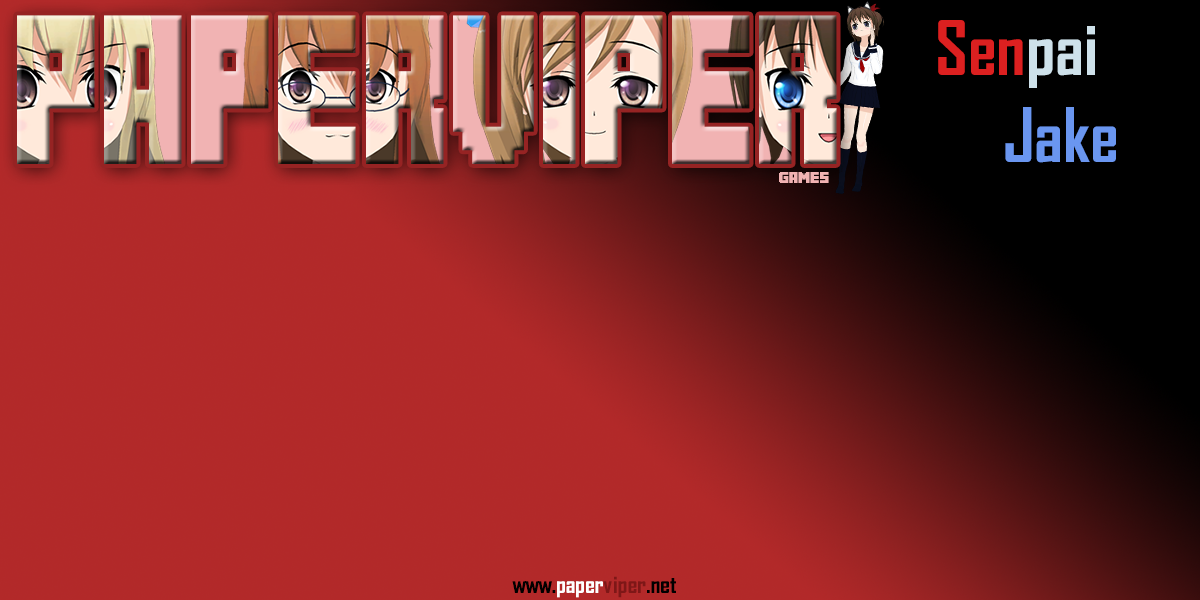 That girl in the top right behind the logo is basically a sorta mascot for the compay. Her name is Yui, and you will see her in one of the purchasable DLC episodes for WAGAKKIWA. Now, right after this a new movie clip will play!
That's about it for now! Make sure to keep updated!