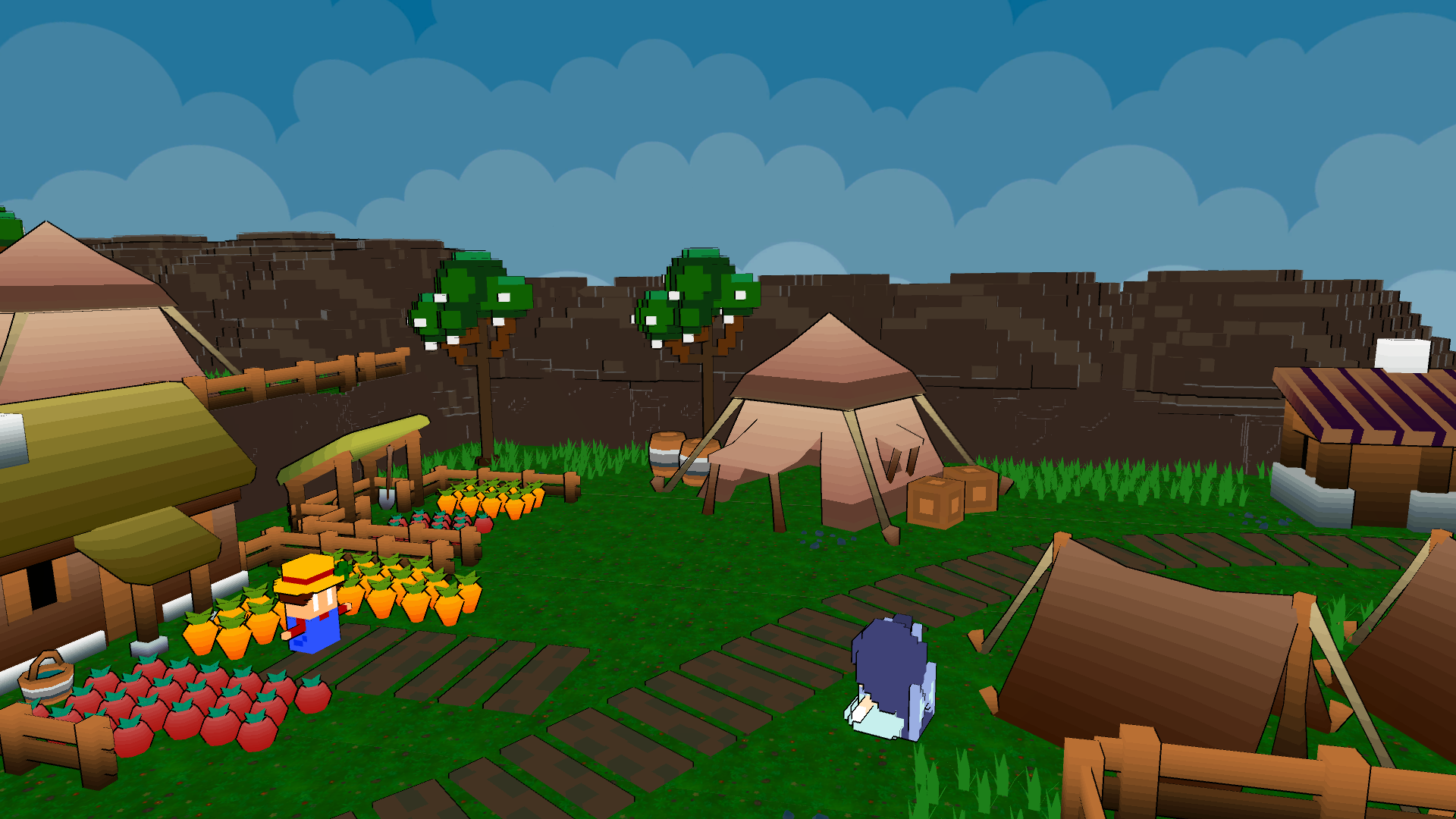 Welcome!
What do we have here?
An RPG in development that's what! This is Vox, an in development Voxel-like RPG based around a deep story and fun gameplay. So far the main part of the game being worked on is the Level design and key functions such as combat, quests, NPC interaction and Inventory. Below is a list of features we have completed.
- Level Design [15% Complete]
- Navigation system for AI + Player
- NPC Dialogue system.
- Item Interaction system
-Basic Character Stats
Planned Features
We have many features we would love to implement and we would also like your involvement in what features you would like to see. Below is a small list of planned features. [There will be more]
- Combat System
- Looting of enemies
- Portals....
- Questing
- Leveling System
The game is in early stages, but feel free to join our public discord to join in the talk about Vox. We hope you enjoyed reading, and we hope to see you soon!
Discord : Discord.gg
-Alexander [Lead Dev]