In this first issue of "Dev Diary", we'll be examining the various changes and addons made for the world map. At first, I was tempted to create a new island up north where Jumne is assumed to be located. Then, the result was quite unsatisfactory. Instead, I went for the much unused space in the north-west corner of the map. Because Jumne is described as an icy plain, this suits just fine, lore-wise speaking.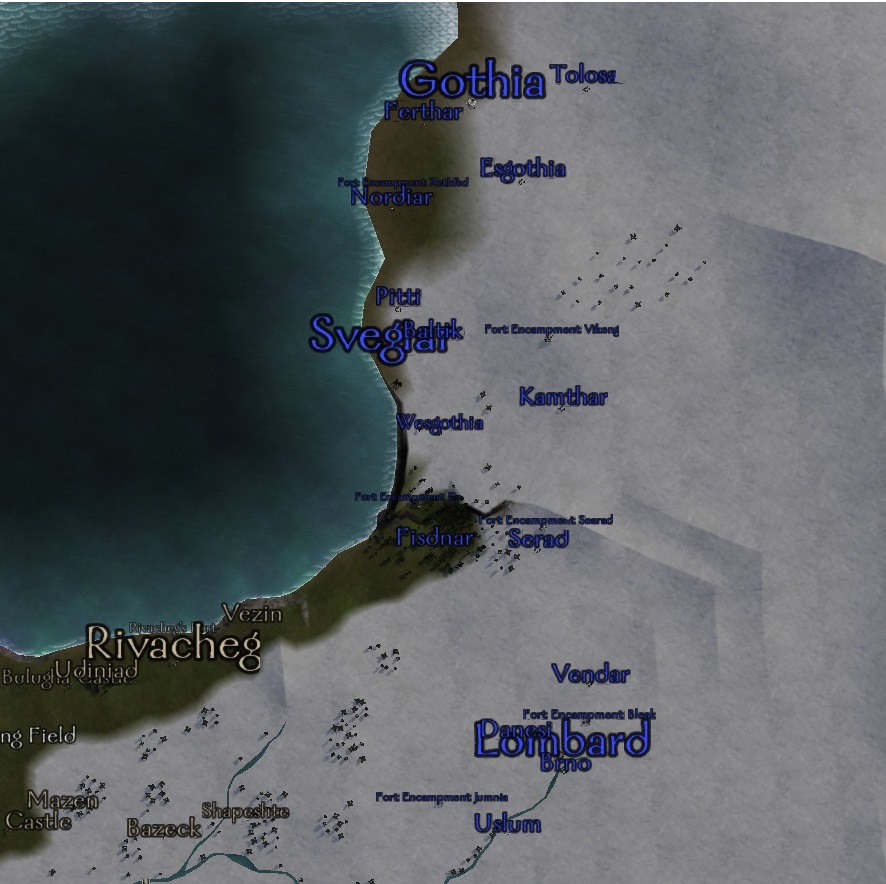 As you can see below, the village of Uslum, originally part of Khudan, is now owned by Lombard. Fisdnar goes to Fort Drakhar.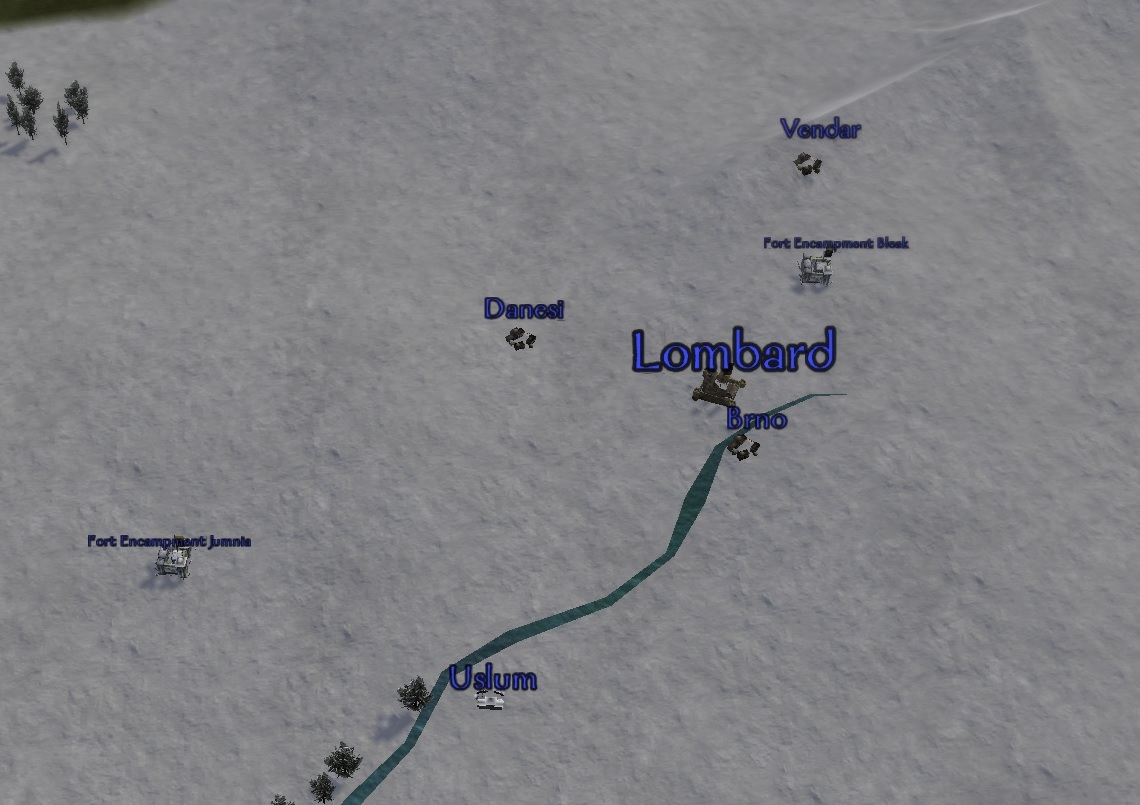 Located at the end of Khudan's river, Lombard (incorrectly showing an non-snowy icon at the moment) is one of three new majors cities. It might not be too much noticeable on this picture, but Vendar is actually located on the side of a mountain. This mountain is impassable; you have to go through Fort Bleak, located between Vendar and Lombard.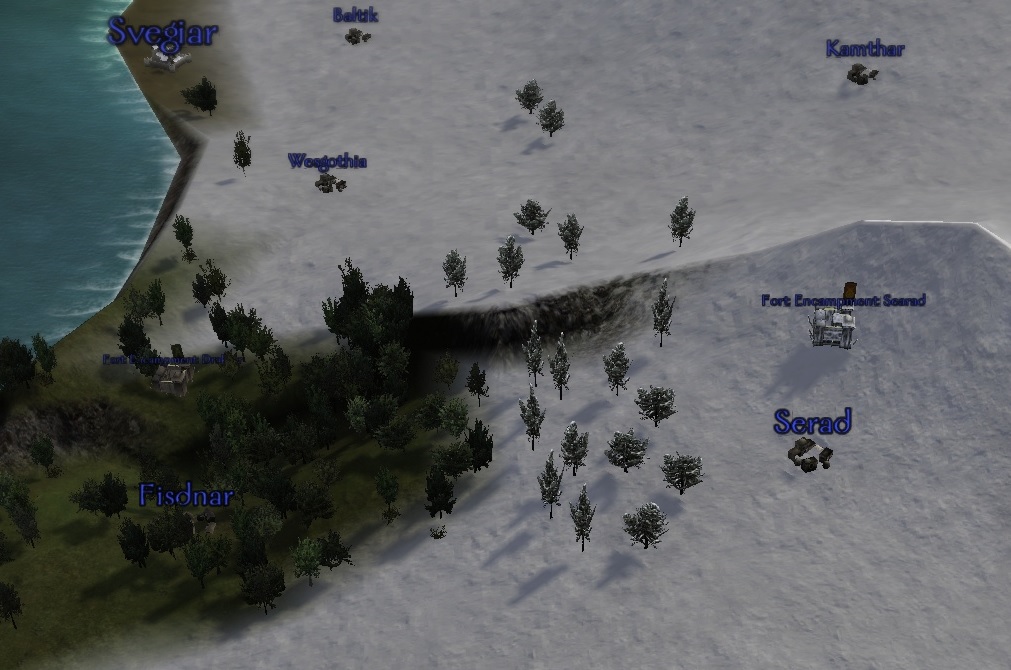 In the native game, the cliffs (pictured in the center of the screenshot) act as a border, being impossible to travel through. Between Fisdnar and the castle (Fort Drakhar) right above it, I tweaked the landscape. Now, you can go to this side of the map without having to ctrl+left-click.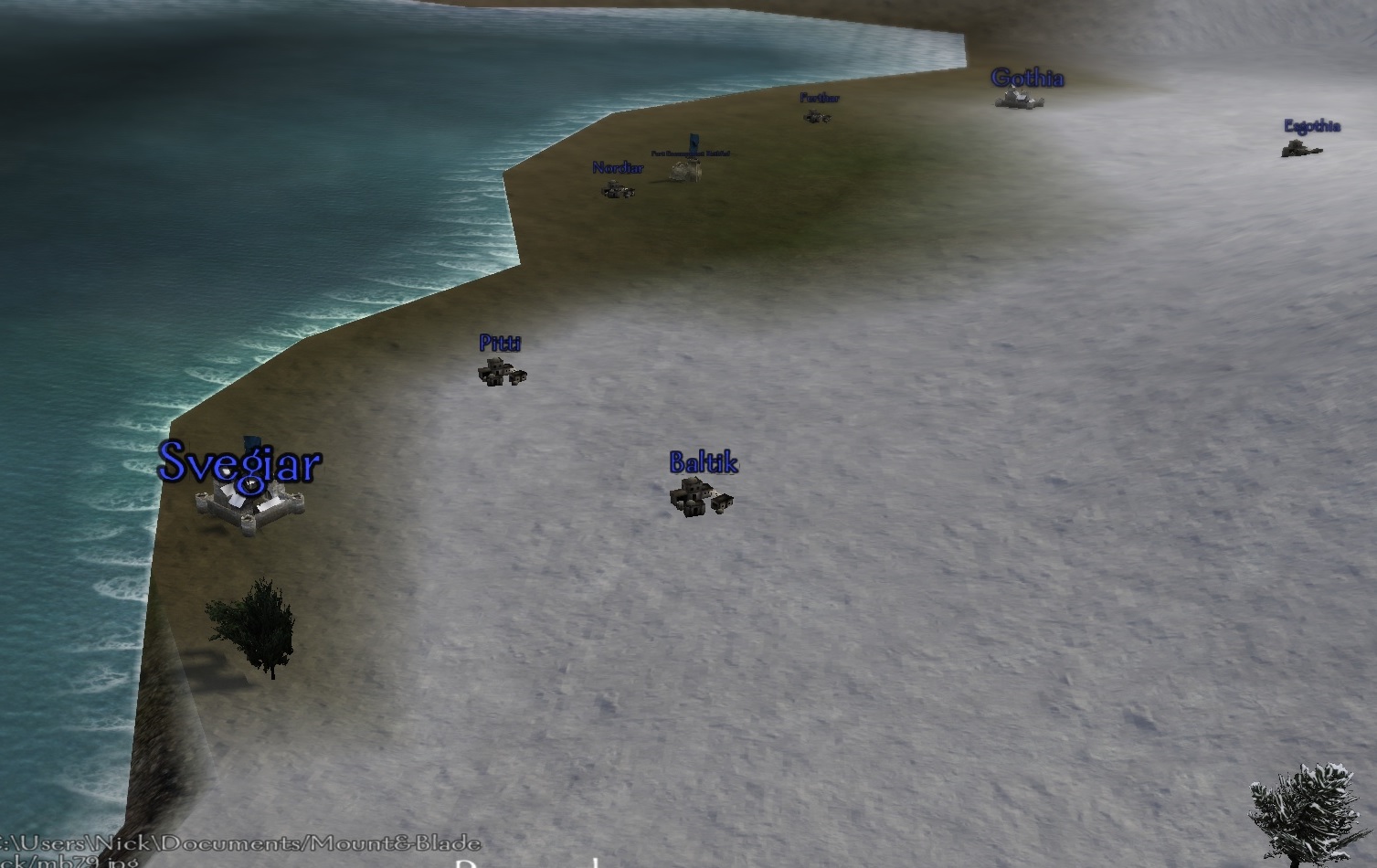 Svegiar, being a coastal town, will have an harbor to buy/sell/aboard ships just like Rivacheg has. Between this town and Gothia (which you can see at distance in the picture), you can notice a castle: Fort Aethfed. I am almost done making this one (just need to add prison and embellish the exterior). In the gallery, I also posted a screenshot of its hall.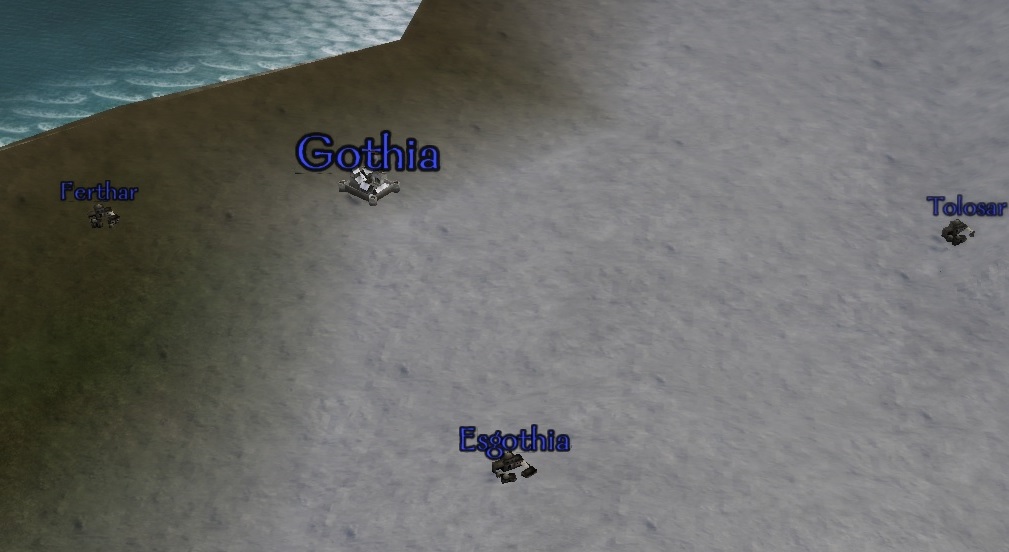 And finally, a much closer look to Gothia, the northern town. I plan to add a river along with some trees because it does look a bit barren. The town in itself is 100% done and you can find some pictures of it in the gallery. In case you were wondering, Gothia is the one with the prison as an arena.
And thats that for the first dev diary post! Stay tuned!