Hi! My name's Ivan, I'm a 2D artist at Snowforged Entertainment and this is the first entry in our Dev Diary series, where we will be taking turns to showcase some of the exciting stuff that's happening during the development of Starfall Tactics.Today I'd like to talk about one of the tools available in the Unreal Engine 4 that I find the most fun to play around with - color grading. Also, being more of a Photoshop guy, it's one of the few tools in UE4 that I actually know how to use :)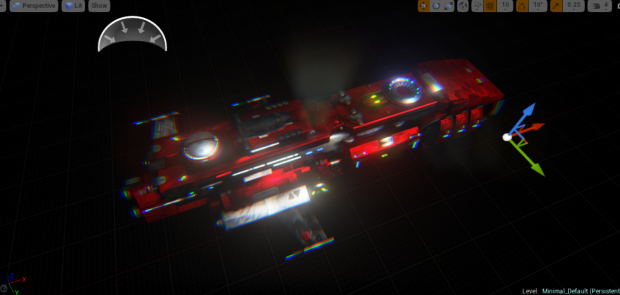 Color grading is a post-process function that is applied on top of an already finished scene in order to fine-tune the color balance of the rendered image. It does that through the use of something called «lookup tables» (LUT), which are basically tiny 256x16 color palettes that correspond to the colors on the screen.You take a screenshot of your game, paste it into an image editor of choice, add a lookup table in a separate layer and then tweak the tint, brightness, contrast and other values of the image, just as you would with any other artwork. Then you take the LUT, import it into the Unreal Engine and voilà! Your game and concept art look practically identical. You can do all sorts of crazy stuff with color grading. It's super easy to use, doesn't take up a lot of processing power and can make a real difference in the look and feel of your game.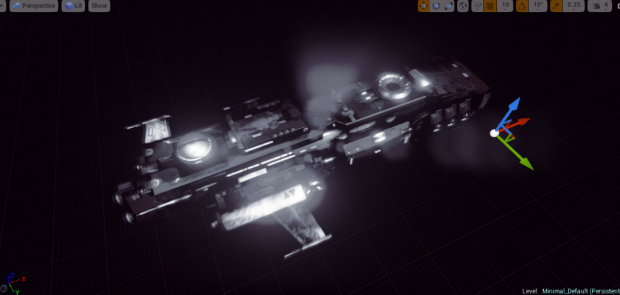 Space Noir!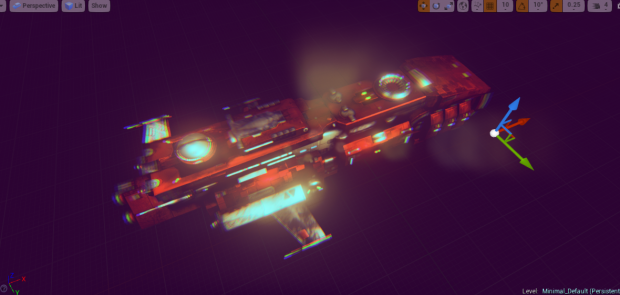 They Came From Planet Instagram!


It's very easy to go overboard, which can result in incomprehensible visuals and some really nasty artifacts in unexpected places. The rule of thumb is to only use color grading on an image that already looks good enough without it. For our team, it's mostly a last resort tool that allows to tie all visuals together and perform some minor image corrections. Make highlights have a cooler tint, add some color to an otherwise pitch black backdrop, that sort of thing.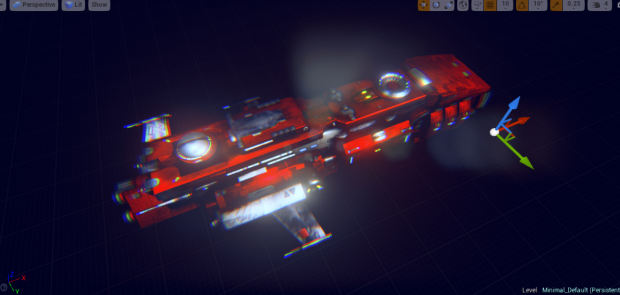 If you'd like to try color grading yourself, check out the official UE4 documentation on this feature. Also, be sure to go to the website and subscribe to our news letter for future updates!