Welcome great nobles,
Thank you for your activity, comments and suggestions. We are pleased with your interest in the game. Such a response motivates us to work more intensively on it.
Today we will reveal some information about the setting. Mainly about the Black Death. This is the most important story event in Noble's Life: Kingdom Reborn, apart from the Hundred Years War.
But first, we will try to explain another topic that may raise doubts, after those discussed in Dev Diary #0.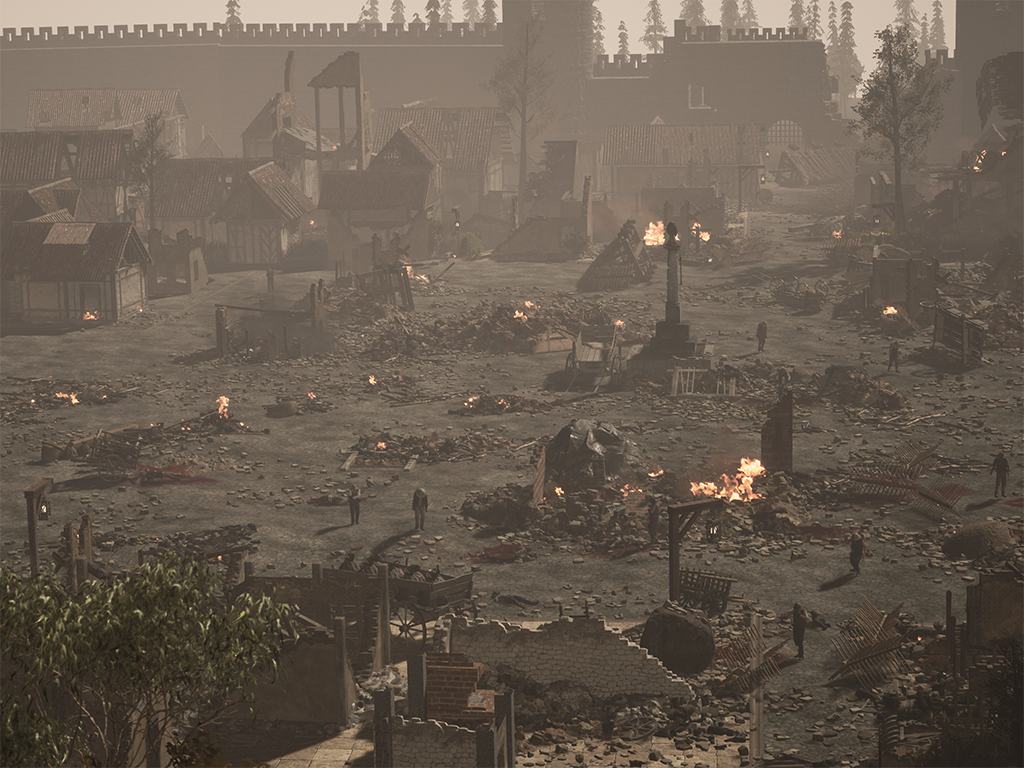 How do we approach historical realities?
First of all, we want to emphasize that the most important thing for us is gameplay, even if it requires some adjustments to the setting.
Therefore, the player takes on the role of a fictional noble (everyone can design their own coat of arms like us in the trailer :D). We want you to be able to create your character and to actually find your ruling style, and this requires a game that gives you a variety of choices.
Our goal is realism, that will support interesting gameplay. We want to achieve this by presenting an unique solution to the things such as UI (maps, lists, miniatures and meetings with characters instead of tables, switches and non-immersive screens), time flow (possibly realistic, but with speed up options), recruiting troops (we wrote a little about it in Dev Diary #0 - Vision) and many others.
First of all, we are inspired by medieval sources and create events, missions and challenges for the player based on them. Also in the case of Great Mortality.
Black Death
Although it wasn't the first European plague epidemic (there had been, for example, Athenian or Justinian plague) it clearly deserves to be called the most devastating one. Some even write about the death of 60% of the European population at that time, including almost half the population of France.
The Great Plague was also one of the most important reasons for the temporary suspension of fighting during the Hundred Years' War. Hence, it has obviously become one of the most important things in our game design.
Player will have at their disposal numerous historical methods of fighting the plague. Only that most of them just didn't work. Nevertheless, using them may be necessary. Taking many of these actions will have an impact on the satisfaction and religiosity of the subjects. So sometimes a nicely wrapped placebo may be the only way to avoid riots.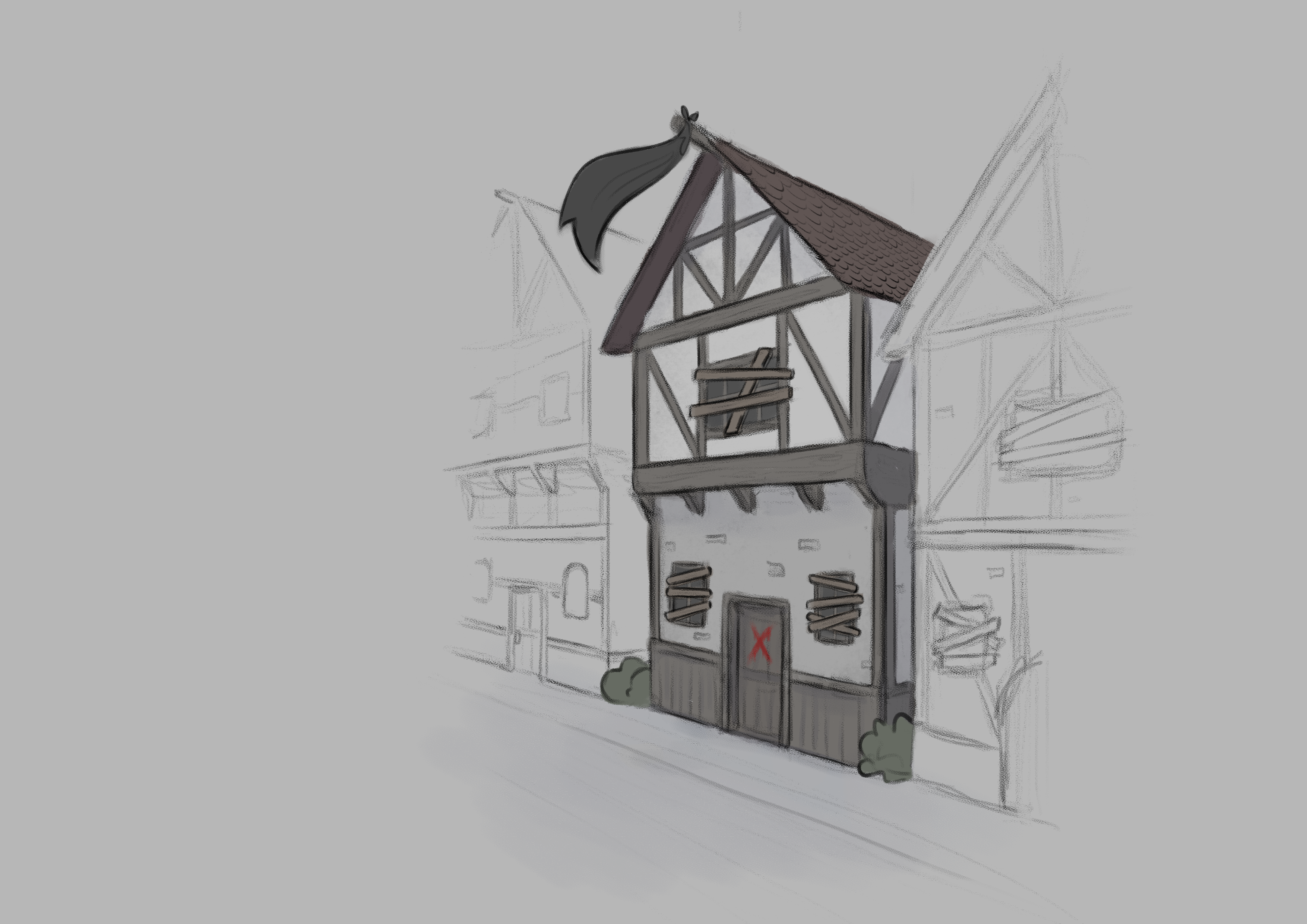 House with a plague cross. Buildings of the Black Death victims were marked like this.


On the other hand, these few working methods, such as quarantine and social distance (modeled, for example, on the solutions from medieval Ragusa), may sometimes require drastic forms of control. So is raising sanitary standards and even recruiting doctors. The latter will be able to at least eliminate some of the symptoms of the disease. This, in turn, will increase the chances of survival of the greater part of the population.
In addition, the Black Death is also about rapid social changes, heretical movements, uprisings, social and economic changes. If you want to know more see the rest here