Hello everyone!
I'm back with a new developer diary! Today, I added water movement! Fixed a bug that allowed unintentional height gains mid-air (more about this later), the whole thing feels smooth as a baby shambler's butt!
So some coding related things happened, the water movement is good enough to be able to go through basically any original Quake levels if you want to. And of course that means, I can add water parts to my levels too now... Because we all love underwater levels!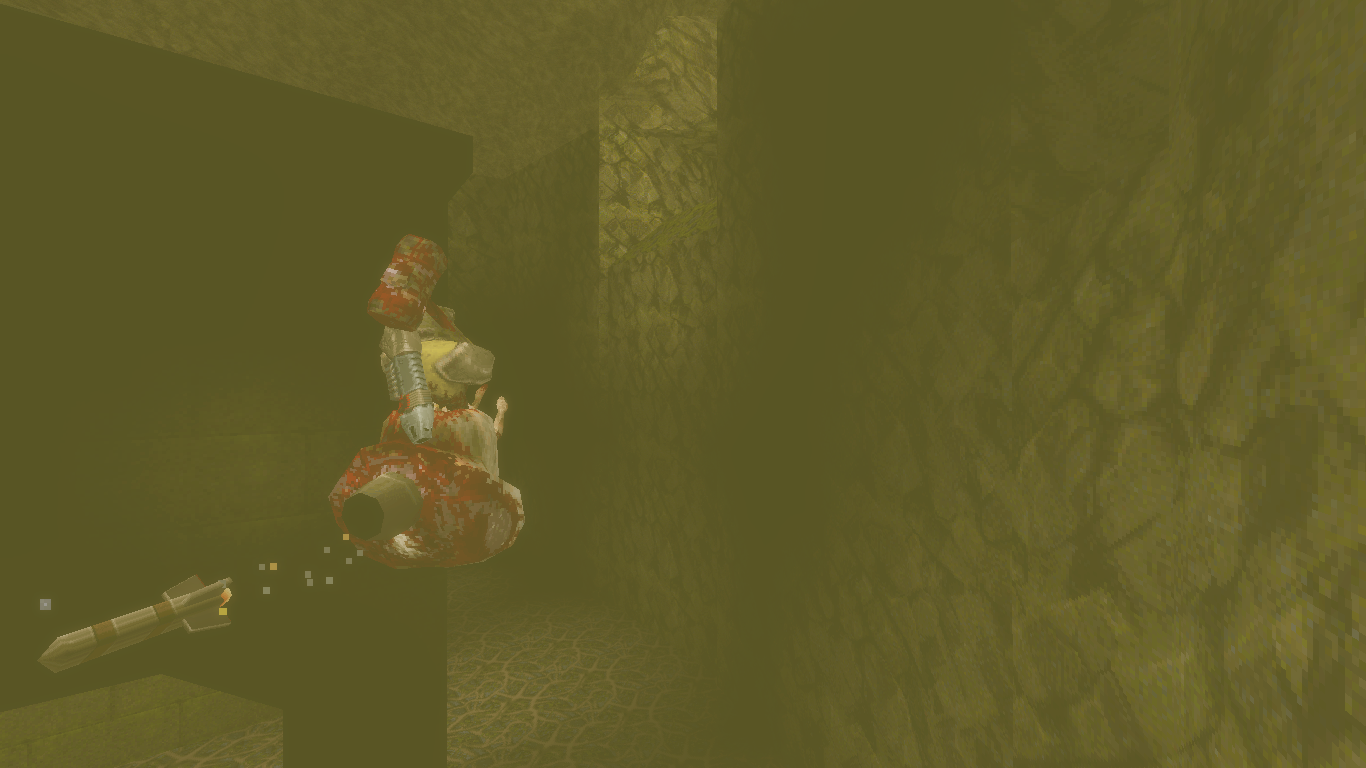 Added a tiny bit of start boost, making jumps a tiny bit longer. Which is good! There always was a bit jump when using the blaster (so you won't get slowed down by friction the moment you start flying). But also this worked even when you were mid-air! And when I realized it, I fixed it, now this only happens when you start from ground. Which is good, isn't it? Well, yeah... and not really.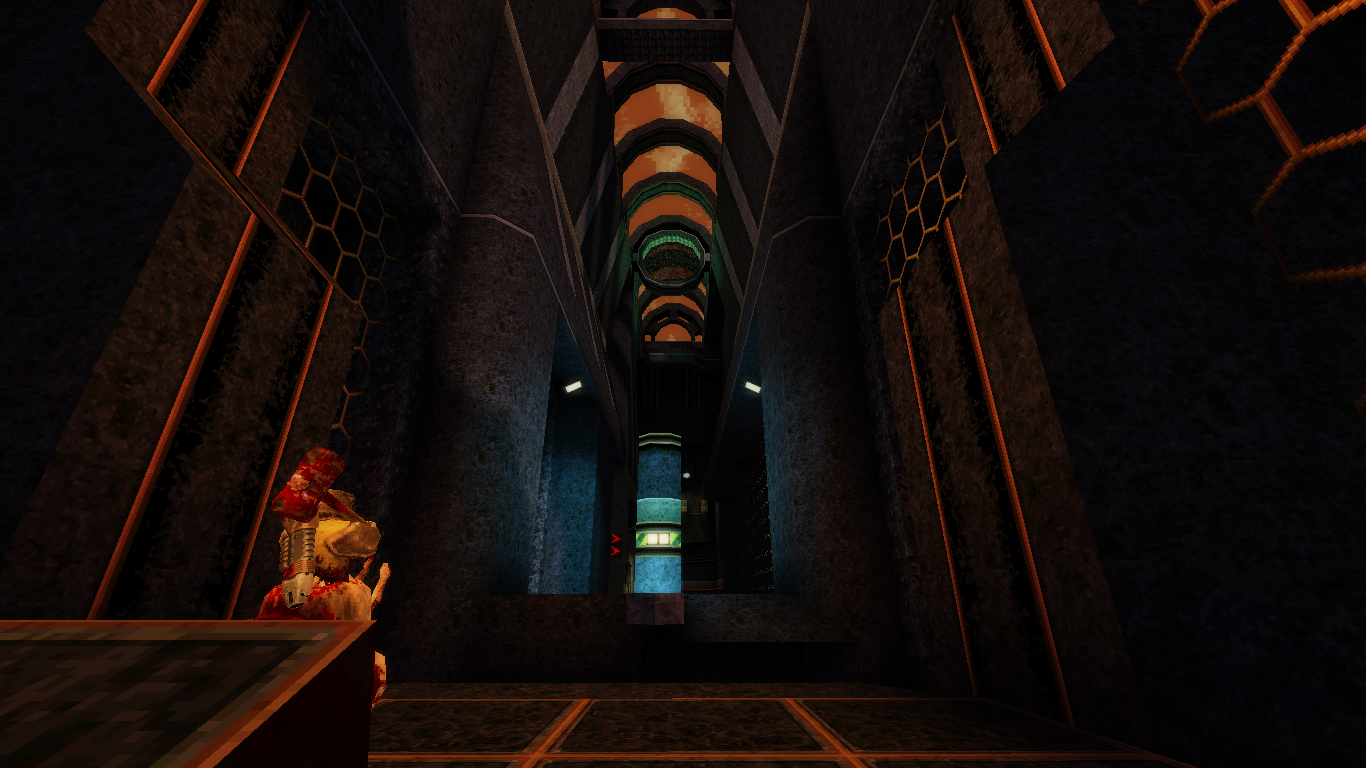 I realized quickly that this is all good and won't allow players to exploit this, it also broke a few things. Like on the second map I made, there is a hellish pipe that goes upwards... and now it's basically impossible! Which is sad. But on the bright side... there is an excuse to change it a bit. Because I think I better stay with the updated physics. No more exploits. No more boosting mid-air (maybe that'll be an new item related feature in the future).
Fixed some textures, I accidentally made a few pixels full bright on a few new / modified textures. I have a better workflow now for this.
Currently, I highly recommend to use nothing but QSS. The mod breaks into pieces under FTEQW. I'm gonna look into it.
That's it for now, I'm going to release the new version soon!