We are now officially regretting the upgrade to XNA 4.0, but the light, which is currently
a candle that looks like its about to burn out can still just about
be seen as a mear glow at the end of a rather long tunnel.
We have now got over the issues reported in DevBlog 03 and custom files are now being loaded into the game as Binary (.bin) instead of XML. But this is really only the first hurdle.
First hurdle!!!!

The High-jump
The second one is more of a high jump. I mentioned in Blog03 we were looking to
use animation strips to optimise our loading and get maximum
efficiency from our engine, however this does not suit the way our
animation editor and the game are handling the images, on top of that
we are still getting minor error after minor error thanks to the 3.1
- 4.0 upgrade, in fact we're in the grip of every developers worst
nightmare, you fix 1 bug, it breaks another that was just working
perfectly...and from there whatever you do the bugs seem to multiply,
for the curious amongst you we are currently numbering 118 errors in
debug....oh the joys!
As a result of this Simon has take the
decision to re-write the entire animation editor again and loading
system, which in essence means starting the game again as everything
we have implemented will need to be stripped out and loaded back in
and start from a clean slate.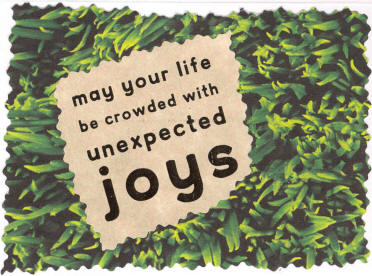 Point made!
At least this time the editors
are built, we are not building them on the fly as we did before and
we now have a ton of artwork done which is of course saved and not
going anywhere, so as soon as we get the content pipelines fully
functioning again hopefully in just 2 or 3 days after the loading and
animation tools have been rebuilt we should have the same game we had
before the upgrade and then some!
The bad news is (in terms of this project at least) Simon is a very hard working lad and
works as a Senior Programmer during the week, so he needs to relax
after work rather than doing more programming (too much work and no
play is bad on ones health :)) so ETA on the new editor and loading
issues is around 2 weeks....or in plain English, 2 weekends and the
odd bit during the week.
Nothing good then?
This weekend...No..not really, I have literally done nothing on the
project as I went to Euro gamer Expo and met some very cool people
(see below) on Friday, drank way to much, stayed with a friend Friday
night then leaved South London at around 2pm hoping to be back by the
evening on Saturday (and to get some work done) sadly due to several
people's stupidity it took 7 hours...!!!7 HOURS!!! to get back from
London to my home village near Oxford...a journey that normally takes
2.5 hours....I could be almost on the American east coast in the time
it took me to travel 50 miles....I finally walked in my house at
about 10:30 that night and was just too knackered to do
anything.
Also Particle Editors.....
---
Did You say Particle Editors?
One thing that did come up at the Expo (my opinions below) and
speaking to some of the indie teams I met the general feeling is if
you can find someone that likes making tools rather than games then
you would be very useful, especially to indie teams. Just so happens
Simon likes making tools, hence why we have so many editors in our
engine...(its not all due to my complete scripting/mathematical
stupidity that Simon has gone along way to make life very simple for
me :-) )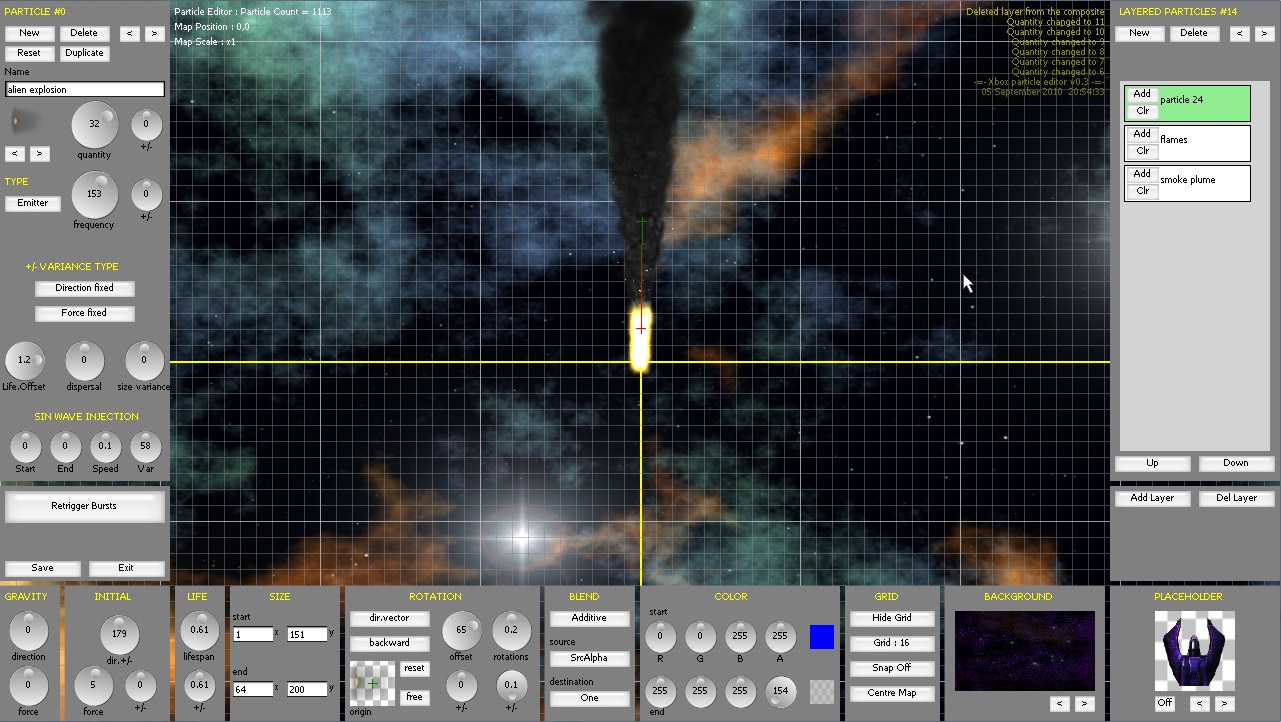 Old image of an old version of our particle editor, the newest version of this editor has several more features than this one, including a particle recorder.
Obviously not right now since our priority is our current project and fixing the glorious mess we currently find ourselves in but we are seriously considering making our current
particle editor stand alone and possibly develop it in an open beta
format so the whole indie (maybe even non-indie community) can use it
themselves.....at the moment you only have our word for it but
it has become an immensely powerful tool.
---
As for the Expo
Apart from the travel problems I really enjoyed the Expo and the time I had
in London.
I got to play some cool games and at the risk of
causing controversy will in a bit share my opinion on what I saw....I
say saw, as I didn't actually play too much, playing a shooter with a
controller?...give over..mouse and keyboard please?...im too
kack-handed to use a controller ;-)
But first special mention to the guys from Mode7 Games, who I met and chatted to for quite a long
time, great bunch of guys and there game Frozen Synapse isn't half
bad as well (I bought it today and have been learning the ropes On
and off through the day.) definitely worth picking up especially as
they have a 2-1 offer on if you pick it up before release.

The other Indie team I spoke to a lot was a team called Haunted Temple
Studios, who don't seem to be on Moddb (?) but there quirky turn
base strategy game called 'Skulls of the Shogun' is great fun
to play and I spent a good 20mins on it, before I crashed it....a few
bugs to iron out there...but I was losing the battle at that point
anyway. But do check them out!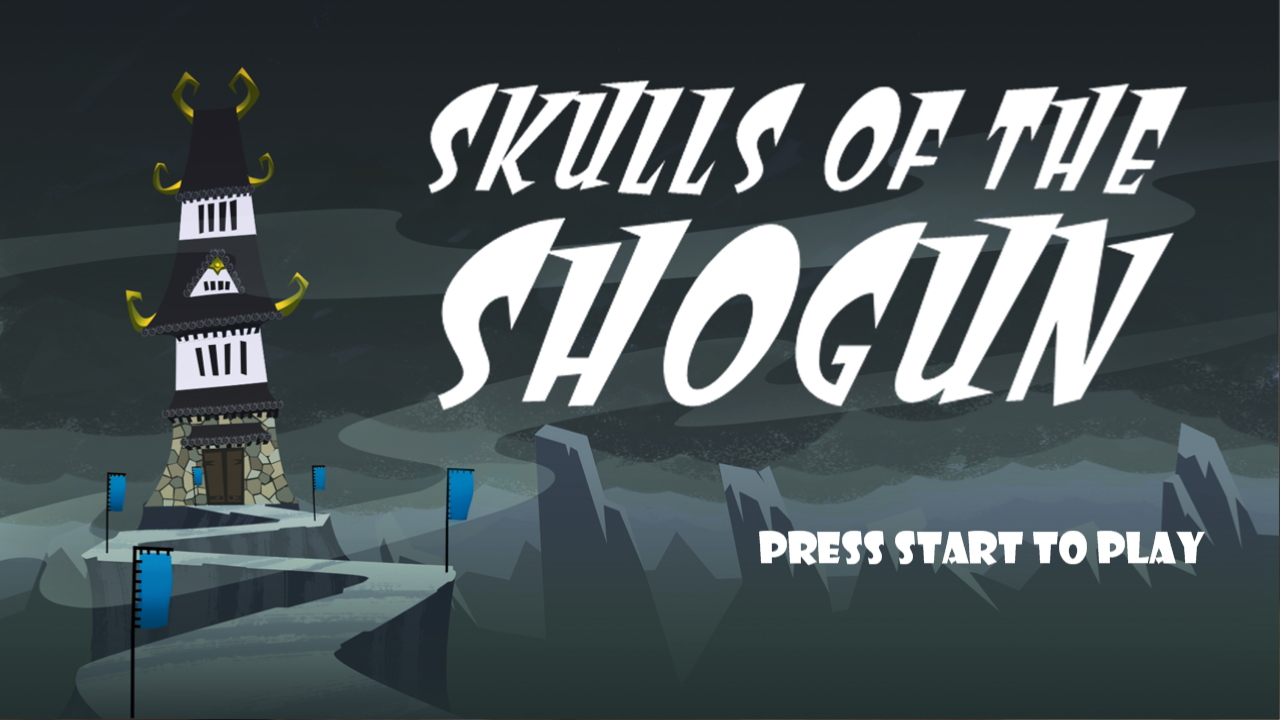 Now onto the Big stuff.....
'Dead space 2' is looking very cool, loving
the locational damage, I never played the original which Simon
slapped me for but it definitely seemed to be one of the things that
caught my eye there.
Saw 'Brink' by Splash Damage, many ET/Quake Fans at the Expo as the queues were horrendous it,
never did get round to playing it, but they keep the classic big
chunky graphics that they have become known for...from the screenies
I've seen I expected a major shift in art style but that didn't
come across when watching the game being played.
Not sold on this whole 3d thing that's going on having seen an alpha of
'KillZone3' and played 'MotoStorm Apocalypse' both in
3d as you get a headache father than ever, plus im not sure actually
improves things visually...several pairs of the glasses (which im
informed can cost as much as £100 a pop) broke as well.
Now I'm glad II haven't picked up F1 2010 by Codemasters having
played it at the Expo, it just didn't feel right and can't put my
finger on why (nothing to do with the arcade, fun for all settings
they had it set-on either), since Cody's have as said they re going
to be making another ill keep a keen eye on that situation, as
I so want a new F1 PC game.
Speaking of racing games 'Gran Turismo 5' looks stunning at least the cars do,but they always
have done and I had quite abit of fun on the demos of that.
The other controversial decision ive made is buying Fifa11 on PC
pre-order (which hasn't arrived yet, kinda sums up my weekend really
- Note:- I went to the expo on Friday, not the weekend!) despite the
lack of Personality+. The issue of PC gamers being ripped off feature
wise, I did take up with the EA community manager, which caused a
certain amount of banter.
But one of the reasons I went for it is because of the licenses and the fact my local team Oxford United are back in the football League and therefore playable in the game.
As for PES that also looks good but is notably harder, definitely
better for the football purist, as its sometimes very hard to judge
the right touches, for the record I got beaten 1-0 by a guy from
Liverpool who played as them....or at least played as Merseyside red,
I played as Newcastle or Tyneside.
Keep on providing feedback,commenting and of course watching and hopefully in a few weeks we'll be well back on course, also if you have comments concerning the idea for the particle editor let us know.
Many thanks
John