Tiberium Crystal War
Back again! A lot of stuff has been going on behind the scenes lately, and here's Mad Mauler to fill you in on the details!

Mauler's Minute
Haha we are getting there! This week will showcase the addition of the newly improved Nod stealth tank and GDI Mammoth tank. They are still in my 3D editor getting the final touches before i add em' up to the game.. I have provided some screenshots, Enjoy and see you next week!

Fighters ARM UP!
We still need fresh blood here at TCW. You should consider trying out as a tester and maybe trading up for some more challenging work later, but try testing! It's not as hard as it sounds.
Seriously though, you had better start joining before I have to get my GLaDOS voice on. Then you'll be sorry, I promise you.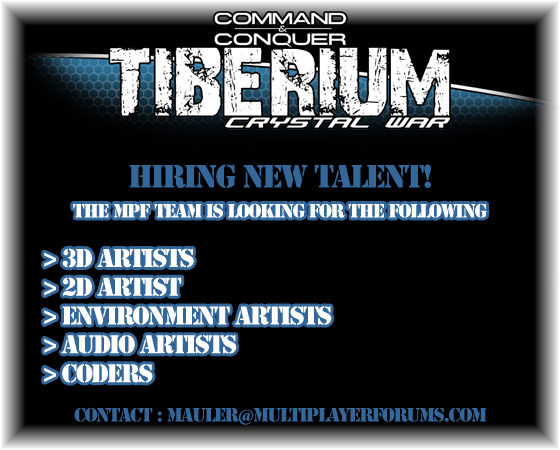 Let's give them their PROPS.
Witness the *unseen* power of the Nod Stealth Tank!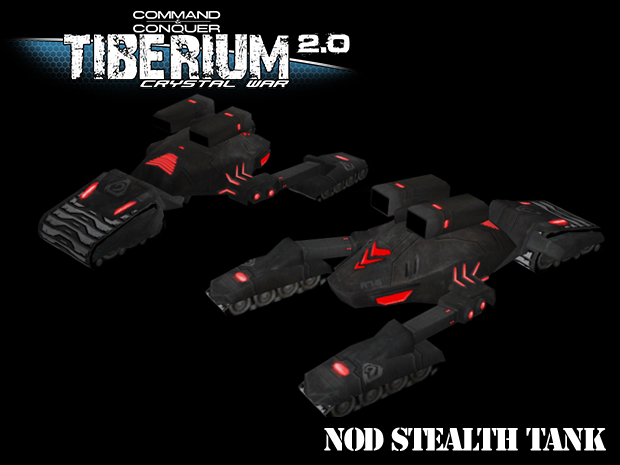 *Note: 55.57% of those polled could see the frame, but could not see the tank. If you experience this glitch, contact IT*
What? You want the moving version???? Wow, give these guys an inch, and they want a mile.
Sheesh.

Tech Corner
Mauler has been working lately on making us some awesome TCW themed GIF's to help us promote this sweet game. Take them from here and put them as your avatar, or in your signature so you too can support this project!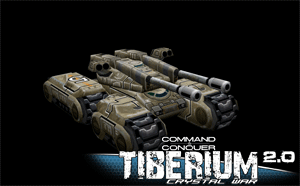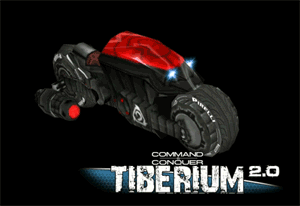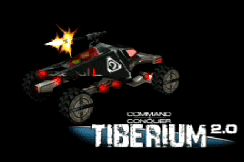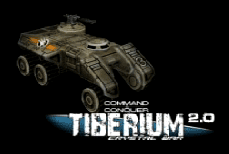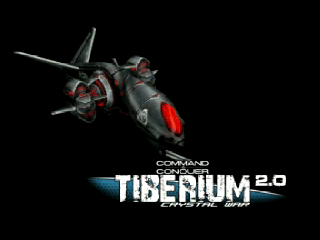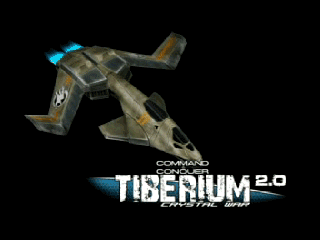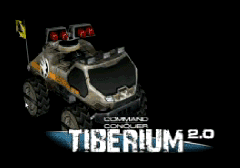 nOOb tip of the Week
When you are early base-rushing with an Attack Bike or Pitbull, DON'T STOP, KEEP RUNNING! ~Submitted by White_Hand (TCW Tester)~
Wrapping up...
We need you guys to help us spread the word about Tiberium Crystal War! Check out our IndieDB page and rate our game, or post a link to us on Facebook so your friends will see it!
As always, keep those eyes open for our next Dev night! It's a good time, and you may learn something from playing with the pros.


God bless all, cya next week!
Greetz, the Tiberium Crystal War Dev Team!
Mauler / SS67 / CireX