Noble's Land has a large world which is broken up into different sized islands. In order to explore this world you're going to have to use a few different methods of travel. When you first make your character, and for the next few hours, traveling by foot will do just fine. Once you have proven your worth on Quarantine Isle you'll be sent to the capital city, Baile. To get started on your journey you'll need to find a Water Mount so you can travel from island to island. To travel greater distances on land in less time you'll want to get yourself a Land Mount.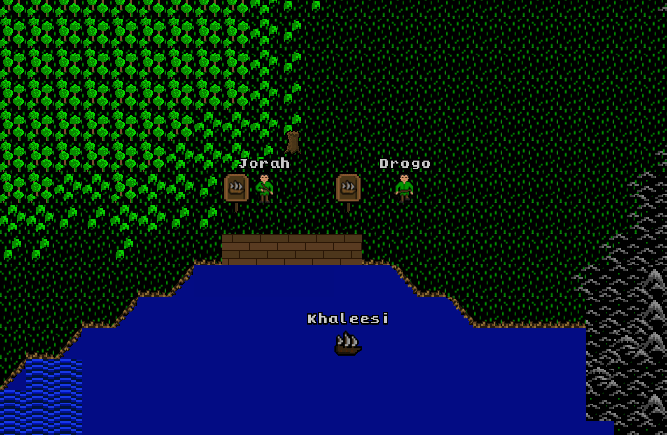 All mounts are craftable, tradeable, and collectable items. You can engage in boat-to-boat PVP combat while you sail the open waters. If you attack or get attacked while using a Land Mount you'll be dismounted and you'll return to your normal traveling speed. In addition to the standard mounts you can expect like horses, wolves, rafts, and boats you'll be able to find some very rare, and very unique, mounts. Some of these…. special mounts can be anything from a pig to a dolphin, or inanimate objects like bicycles or inner tubes.
Although sailing was already available to Alpha 0.6 testers, usable Land Mounts are entirely new for all players. This addition rounds out the movement system for the foreseeable future. Players can now reach all corners of the world, some faster then others depending on their mounts. Now that I can put this to bed I'll be moving onto the next major features, crafting and shops.