I've been working on the first city players will visit when entering Noble's Land with a new character, Quarantine Hold. The city acts as the training grounds to get player familiarized with the basics of game play before they are thrown to the wolves.
The first thing I did, after designing everything on grid paper, was placing the buildings. After that I started connecting them with roads, adjusting the buildings' positions and sizes along the way. Since then I've been programmer-arting some accent pieces, furniture, and a variety of other detail pieces.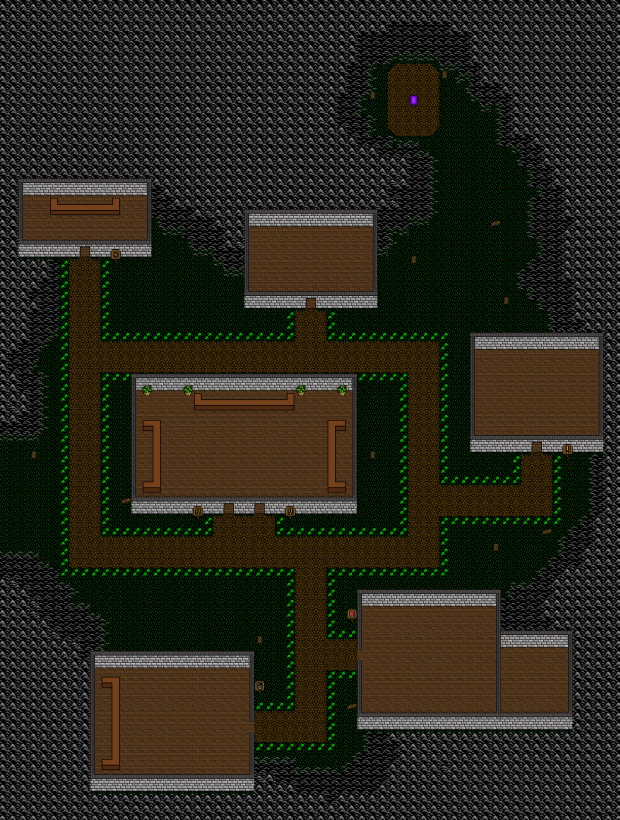 In this picture you can see counters for banks and shops as well as building signs. The gold sign designates a bank, the pouch a trader, steaks for taverns, an anvil and hammer at the blacksmith, and an exclamation point for the embassy. I'll go into more detail about the specifics of these buildings in an upcoming Developer Blog.