Issue: Collecting orbs to form critters doesn't work
Our Proposed Solution: Don't!!
If you've played our demo, one of the first things that we introduce you once you start playing the game is that when you collect orbs, you also form critters. For every 5 orbs that you collect, you spawn one critter.

The concept itself is fine, but there are a few things about it that bothers me:
It's weird that collecting multiple objects produces a living being. We've thought of these guys being spirit creatures, but that still needs to be elaborated.
It won't make sense unless we have a tutorial/dialog that explains this, which we do. Even with that, there will always be those who skips these cut-scenes quite quickly and explaining it properly can result in a longish dialog.
It's easy to forget this concept while playing the game. Because of this, the goal feels more like collect the orbs rather than save the critters. It creates a disconnect.
So the solution that I propose is this:
Let orbs be orbs and critters be critters - In other words, keep them separate.
Orbs are collected and won't form critters.
Critters will also need to be collected, but will now need to be rescued!
So what I plan to do is spawn the critters in a glass jar. Very similar to how you get trapped in a glass jar in Level 1 of the demo. Now you have to rescue the critters by smashing into the glass jar and freeing them.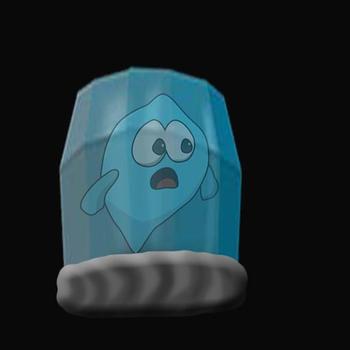 I'll probably put multiple critters in one jar, but make them hard to break as in requiring multiple boost + smashes in order to break them.
So what will this do?
Brings a bit of combat element to the game (boost to break the critters out of the jar!)
Satisifaction that your actions are directly involved in saving the critters
Helps with game pacing as the level designer can now focus on critter saving as a more strict goal without forcing a collection element to the player.
No longer need a longish dialog explaining things as it's more straight-forward
But it won't solve another problem in our list - what's the motivation of saving critters / orbs. If I play the game, what motivation do I get to go back to the levels to save more critters and collect more orbs? I'll discuss the proposed solution to this soon!