Welcome to our sixth development blog. This will be more just a recap of recent screenshots and videos we have posted on our Twitter etc. as we have just been building a new level rather than new gameplay implementations.
Well we've had one gameplay implementation since the last dev blog, control beacons. A new aim for the player is rather than find a target citizen and that's it - you find a number of engineers who helped build the robots which are controlling the city. From these engineers you gain keys to use on control beacons which will shut down nearby robots. To complete the level you must shut down all the control beacons.
We also had a play around with the UE4 Sequencer tool, which is aimed at creating cinematics. To try it out we created a simple intro scene and also a guide telling the player what to do, check them out below.
We also posted a recap video of all the current assets we have in our test level.
On to the new level. We want to get a decent number of levels in the game and we are at a happy stage in terms of gameplay so just decided to concentrate on working on asset creation and building a new level. We were basing this level on the Akihabara district of Tokyo. However basing it too much on the street layout we got from Google Maps we found the level was just far too big after we started placing assets around it, as well as the level not feeling right enough for a game as it was too realistic in terms of the layout. So we scaled the level way down and made the layout a little more interesting whilst still trying to make it believable as a city. Below are various screenshots from development of our new level.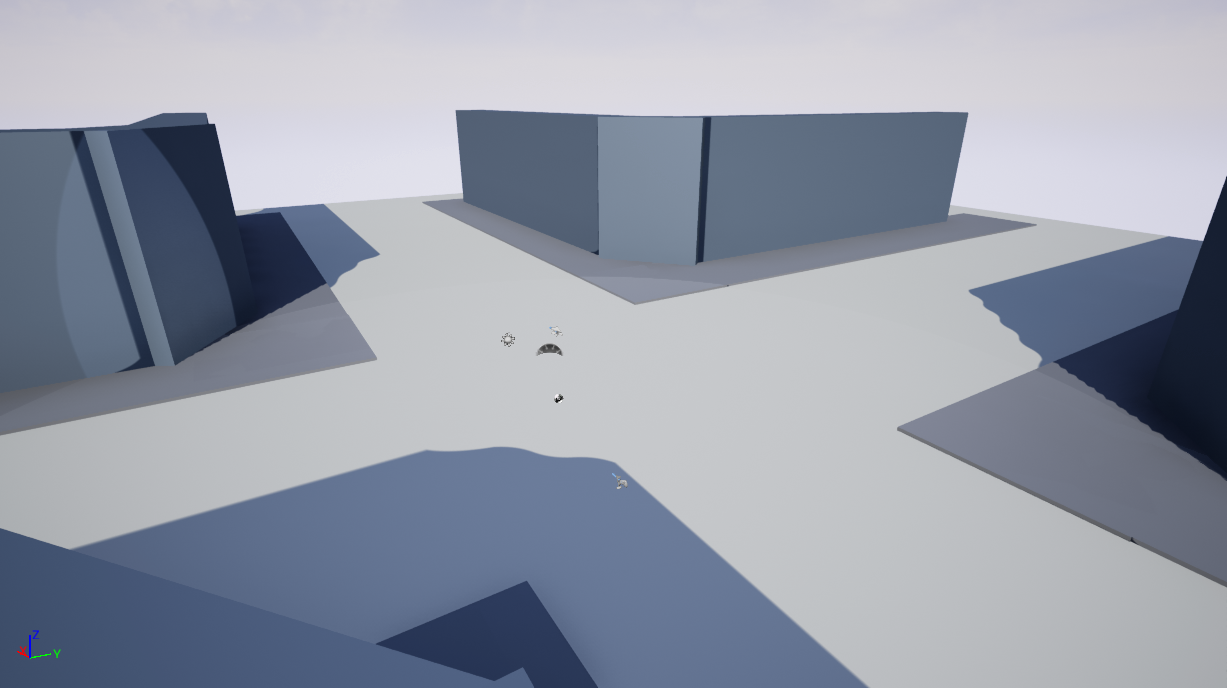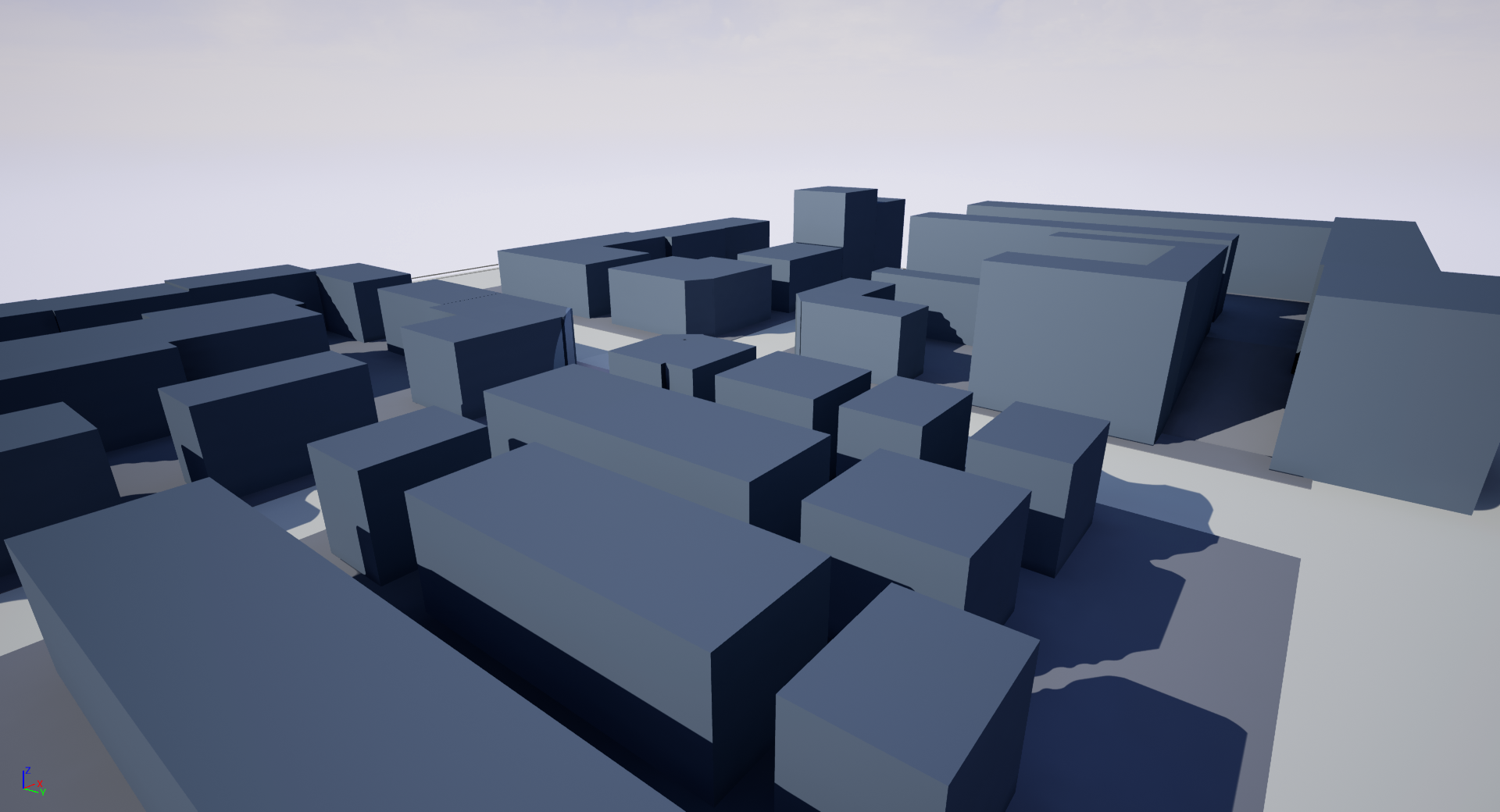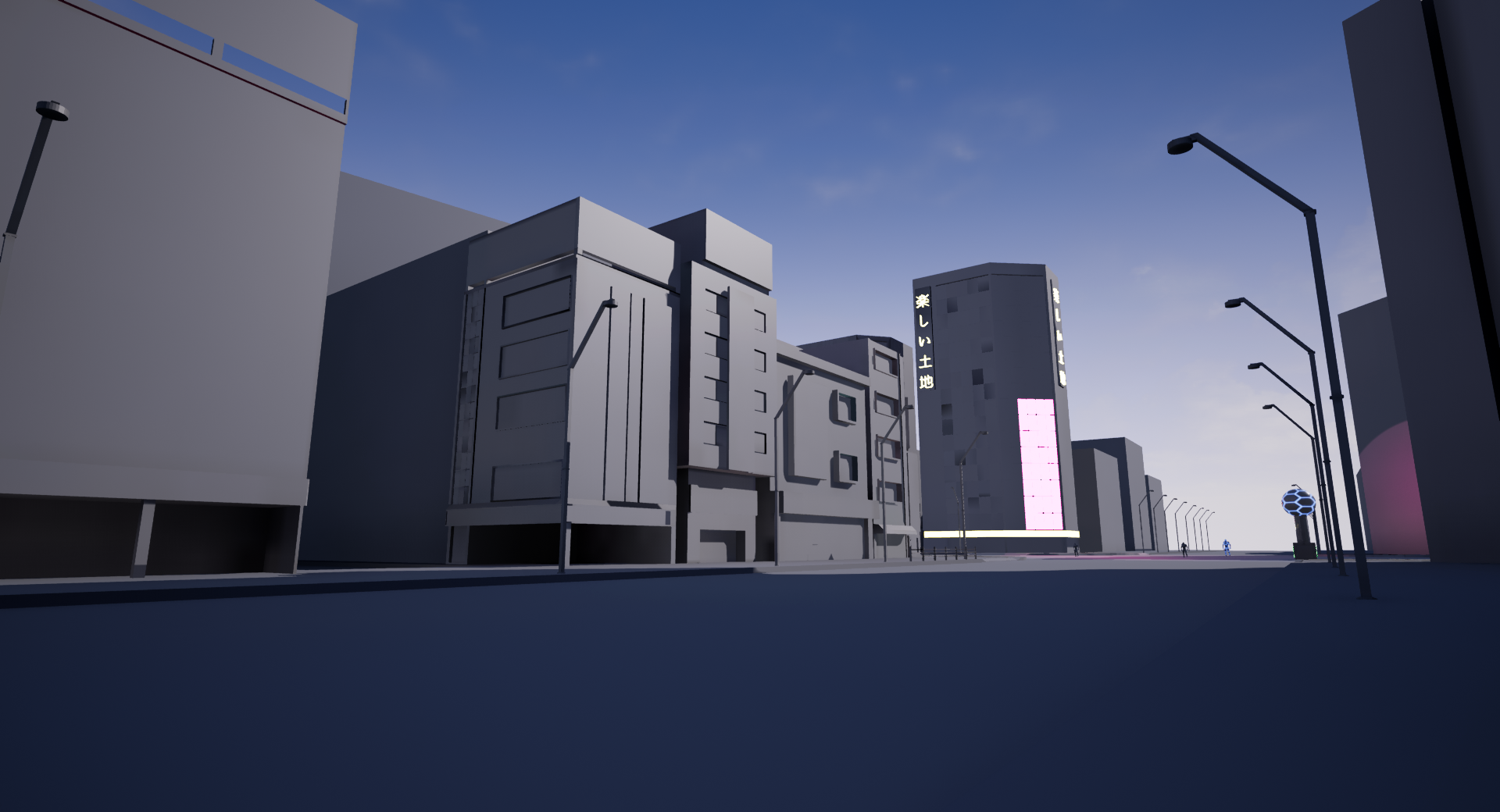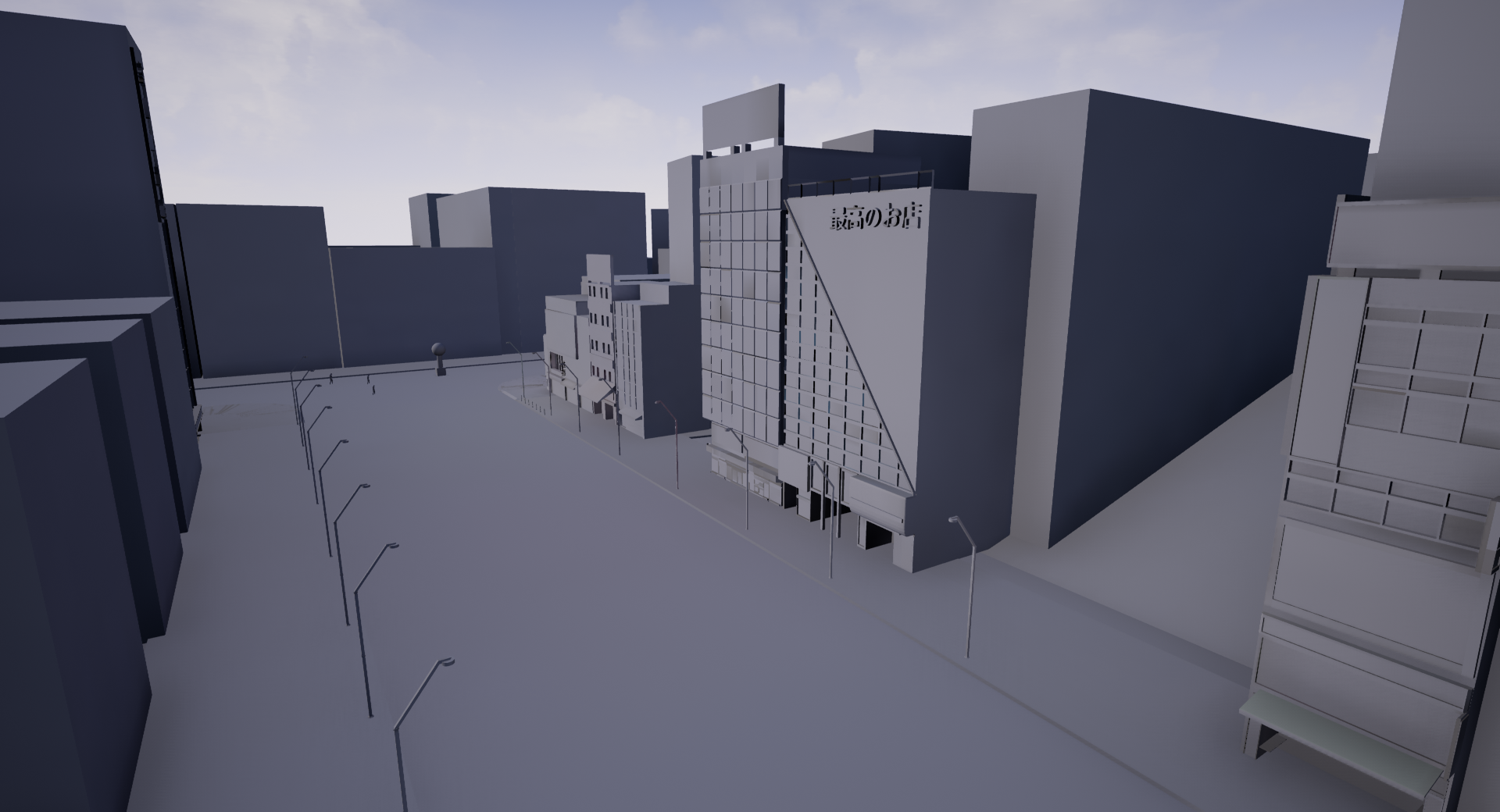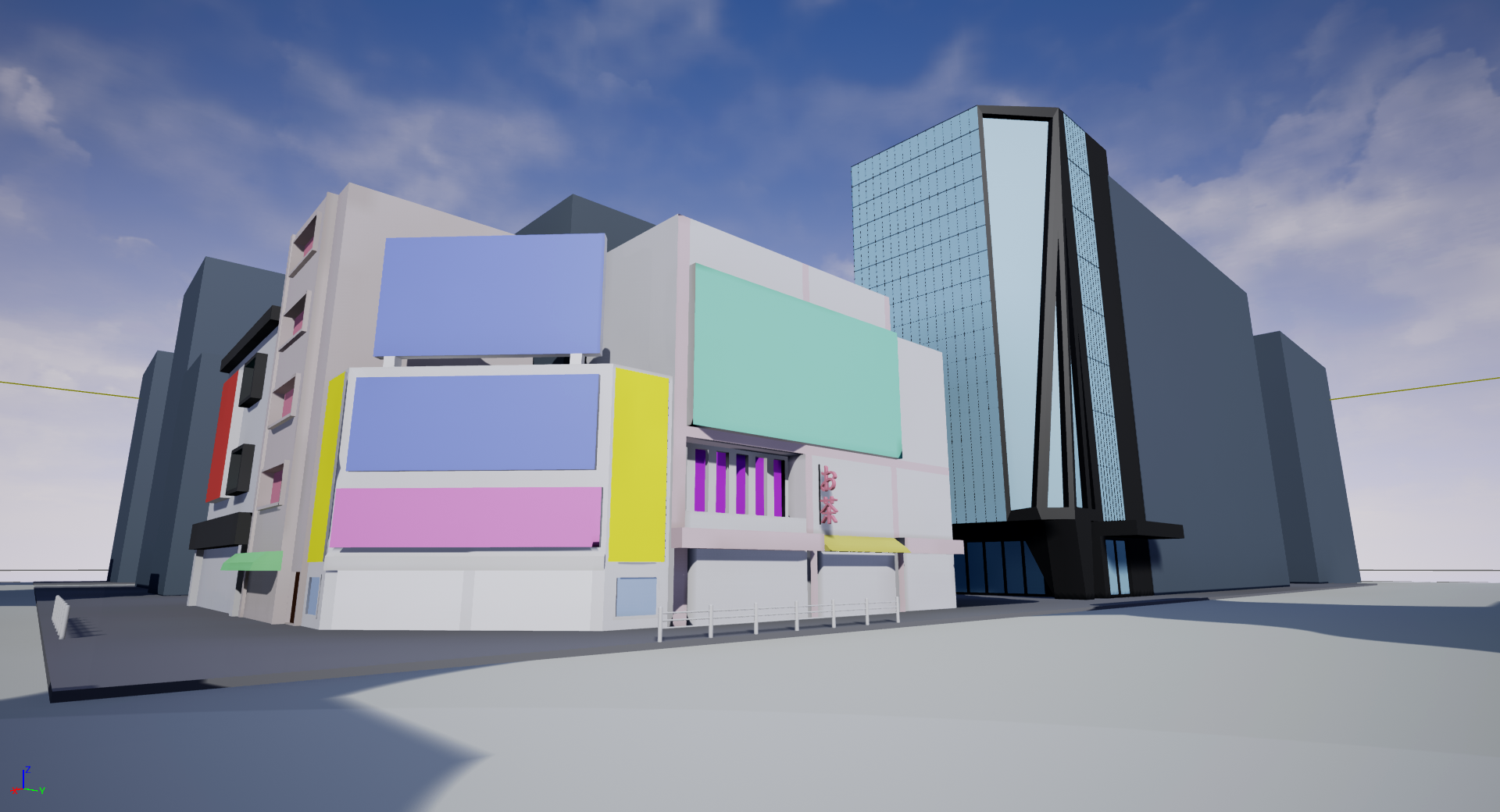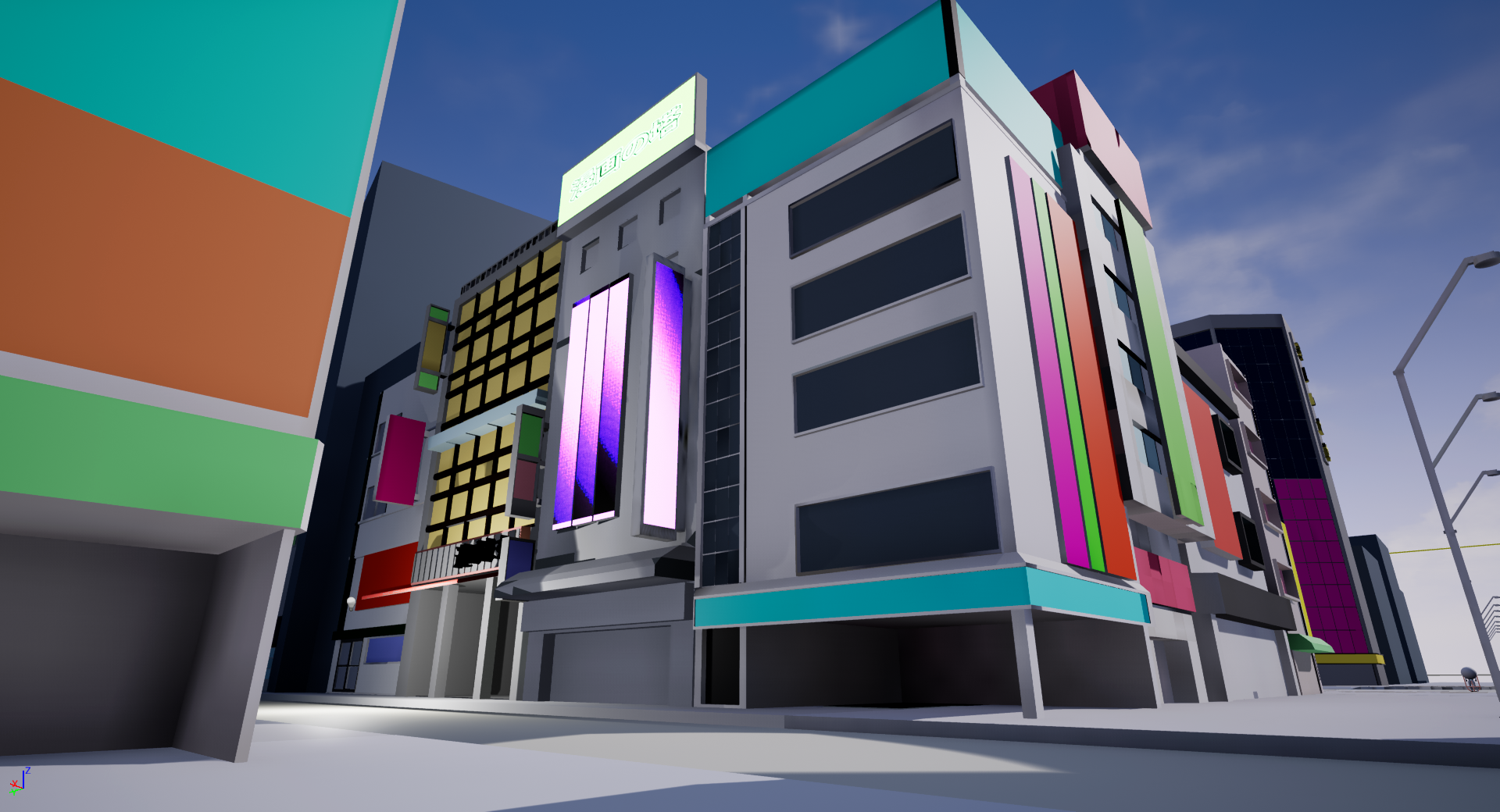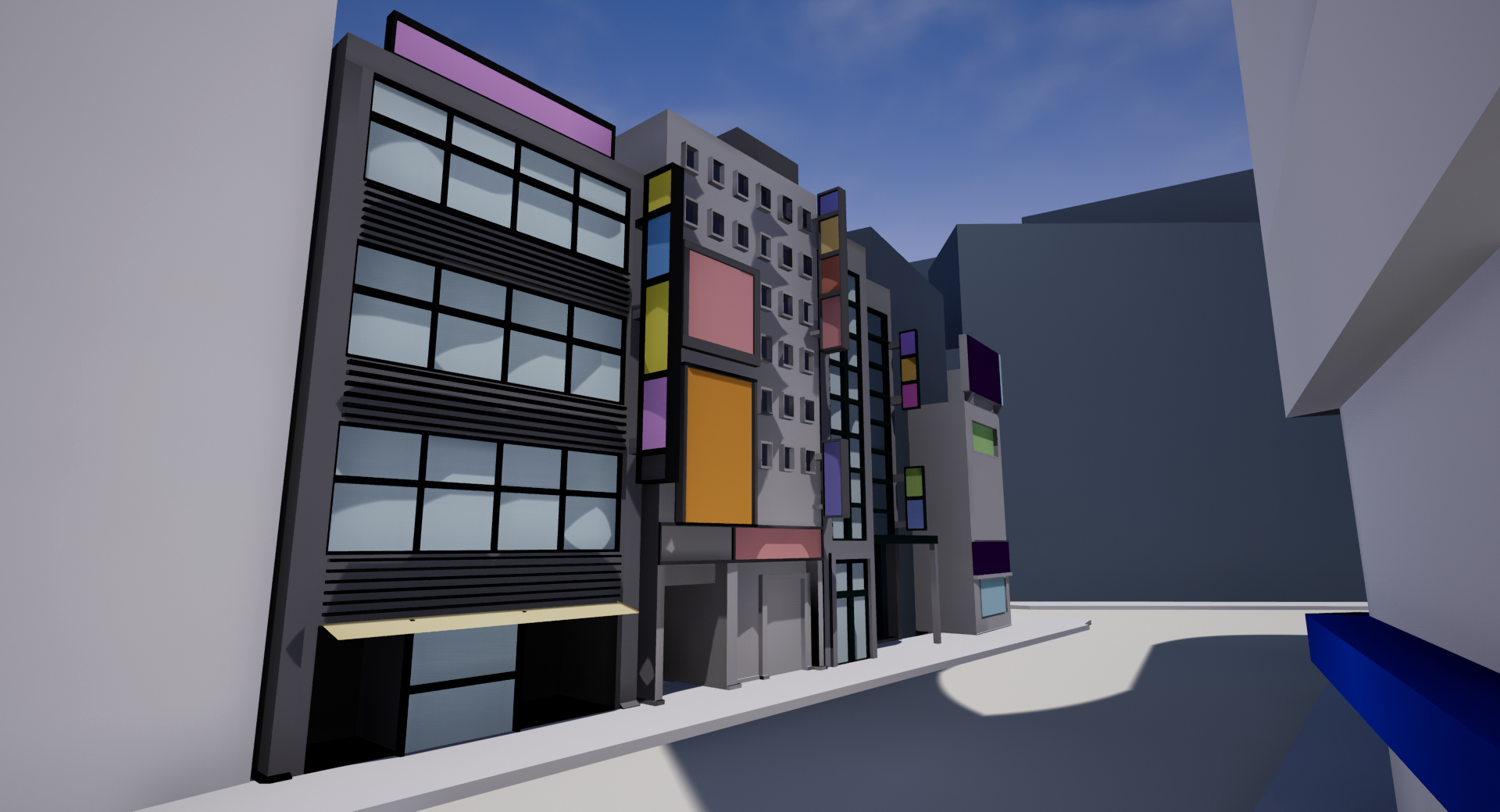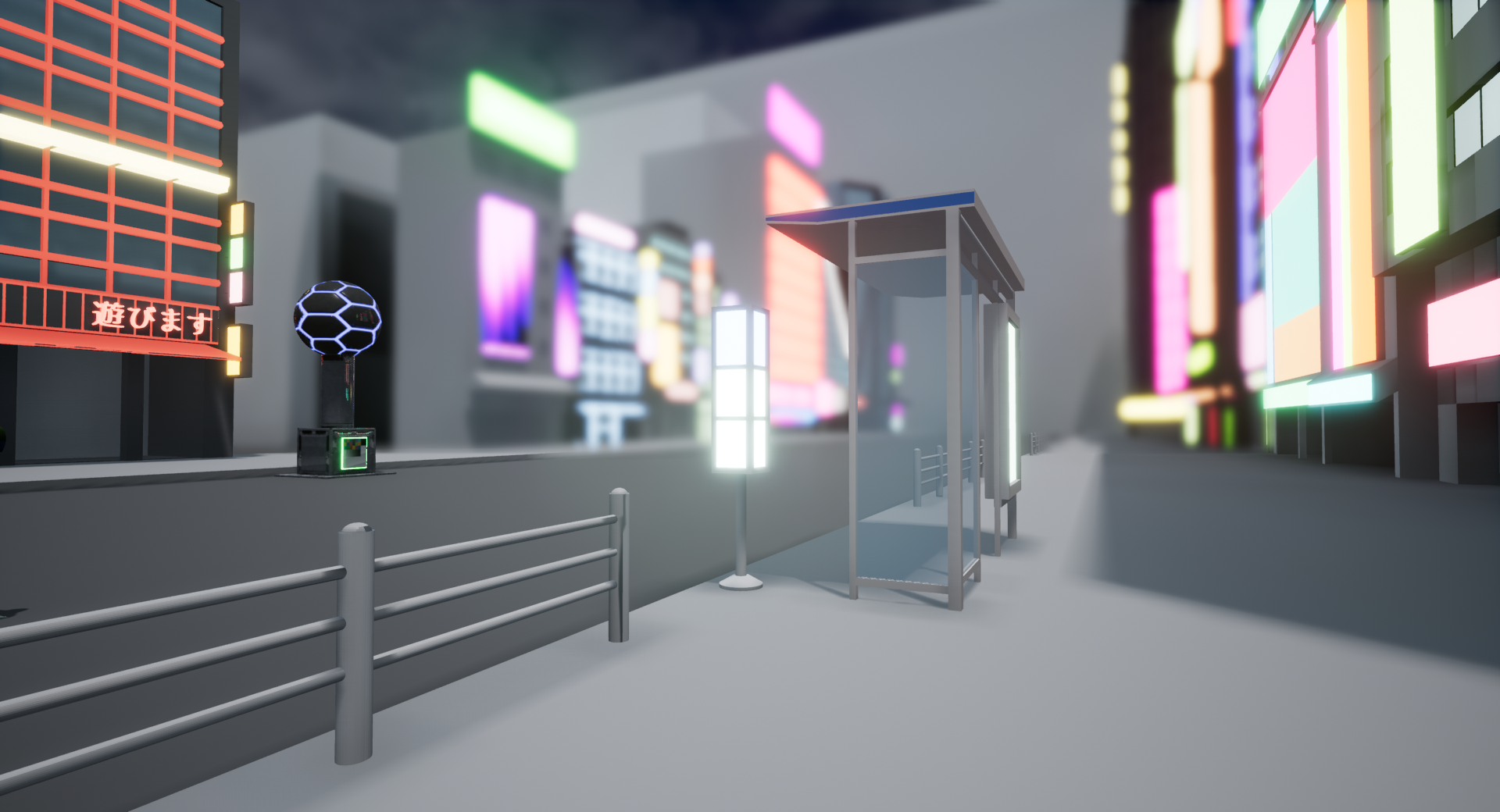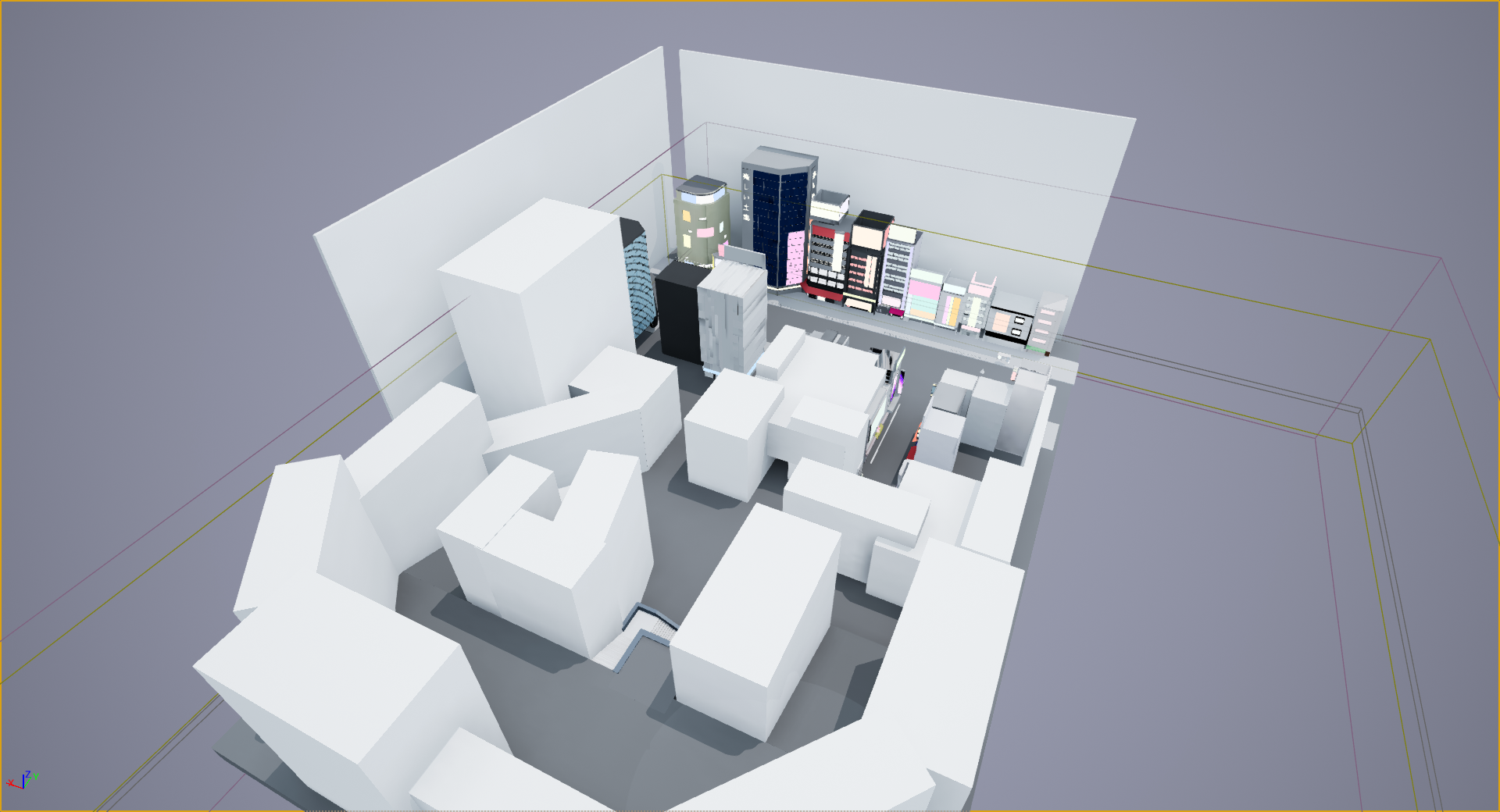 We also learned how to create 3D meshes from Japanese text in Blender, pretty cool!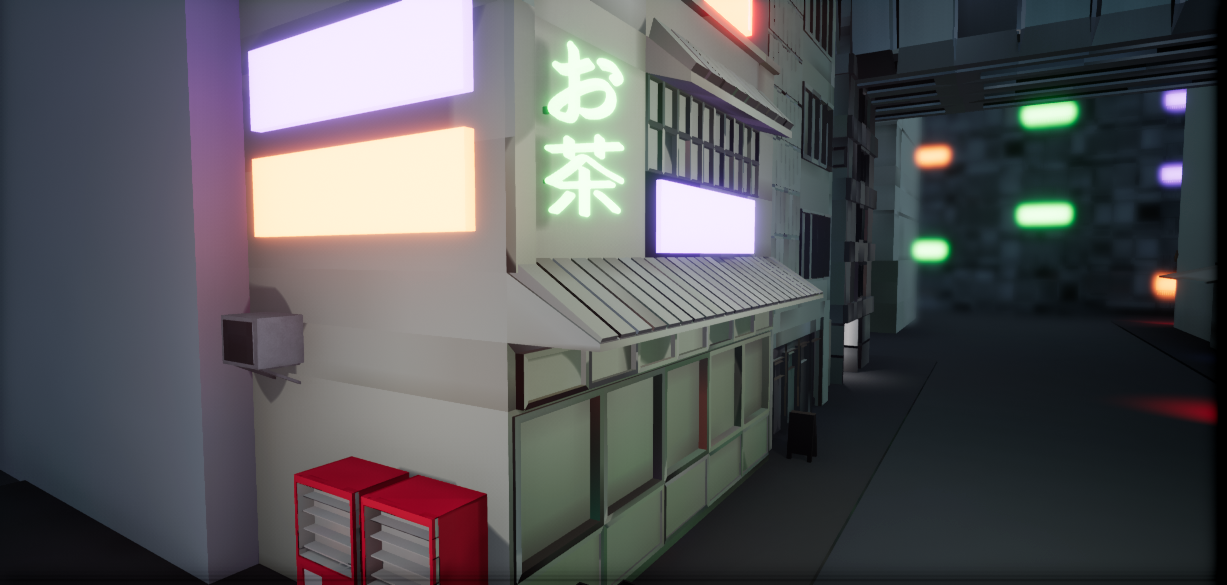 Thanks for keeping up to date with Kanshi City!