Hello everyone! As you already know, as of 6 June, 2017 Greenlight is no longer accepting new submissions and voting has been suspended. The good news is as of June 8 Molten Armor got greenlit!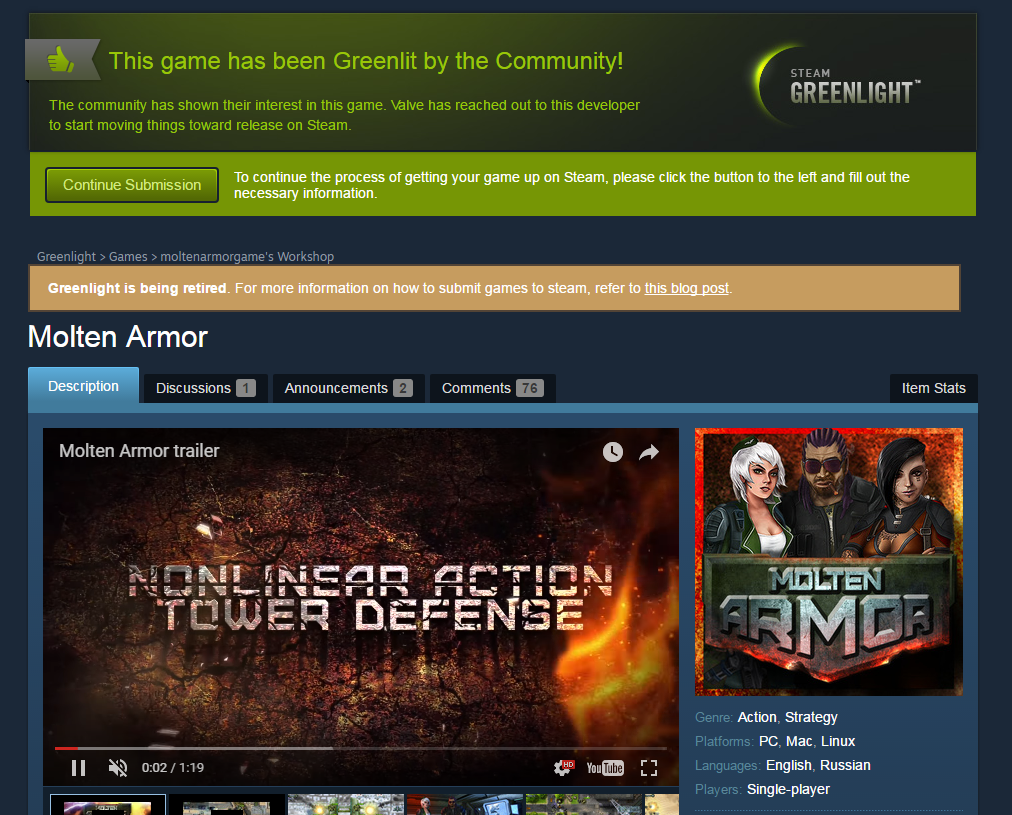 First of all we want to thank everyone who voted for ( or against ) us on Greenlight - you are the best!
We could never get this far without your support!

Let us share some greenlight statistic that we have on our hands.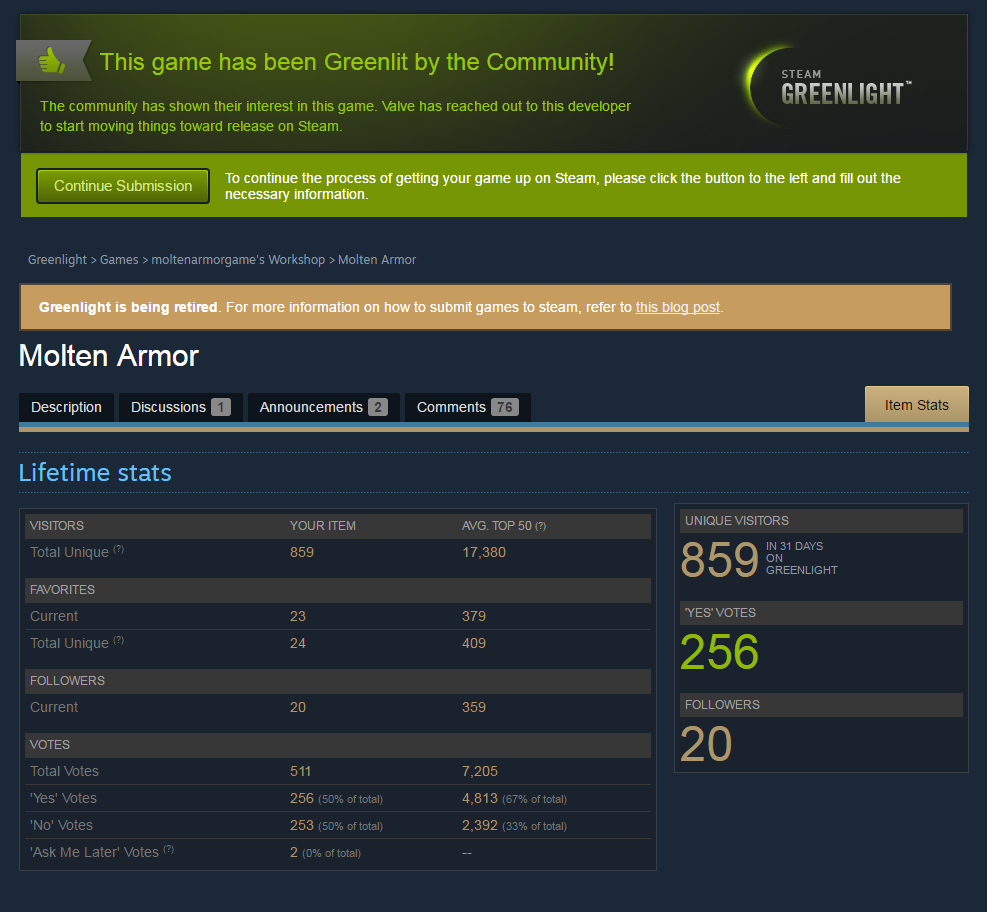 We've been through the last days of greenlight and managed to get 859 unique visitors and 256 "Yes" votes from all over the web ( Google analytics shows us some nice global coverage ).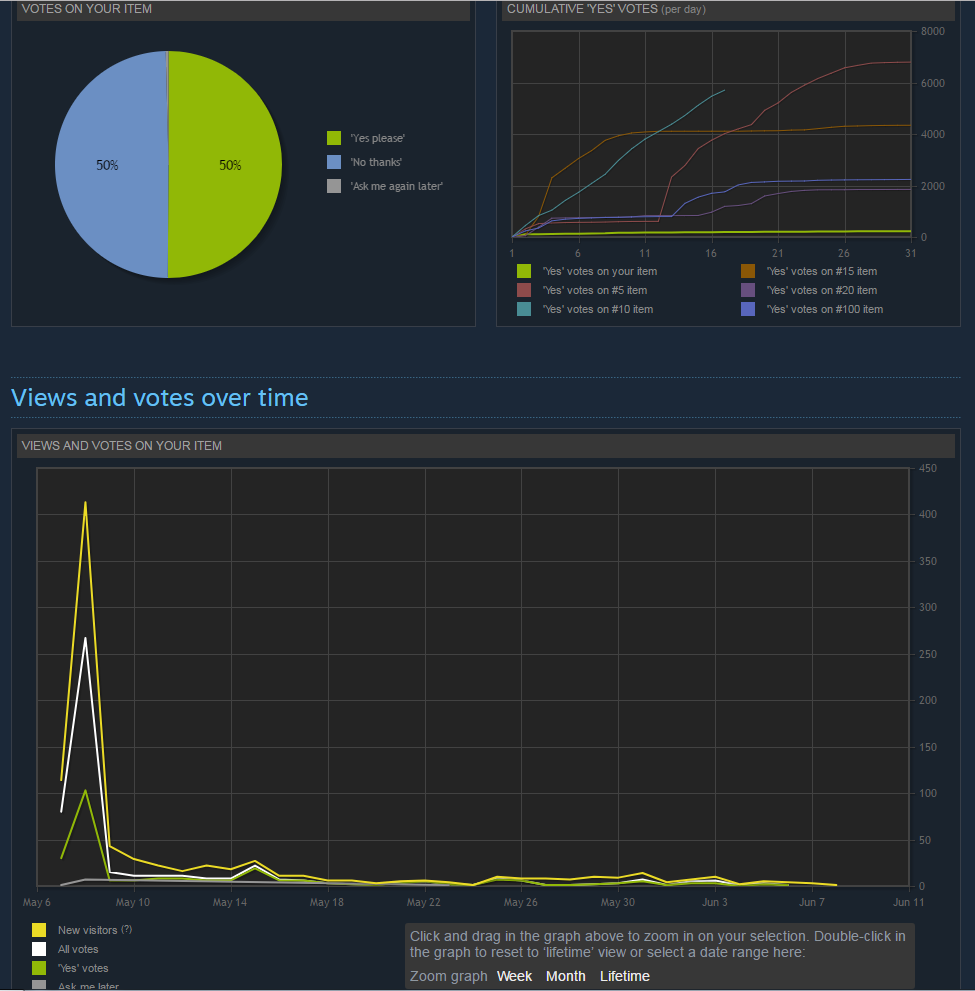 The 50/50 slices are very good for us ( especially since it's our first serious game ). At the graph you can see some spikes which represent new posts we made here and there on the web. This month all the sites/forums/social networks were oversaturated with "Vote for XXX on greenlight" posts from different developers. So we were expecting people to care less about them.

We got greenlit just two days after Greenlight was retired with a first major batch ( this batch was around 600 - 900 games apart from usual 50 - 100 games ) - the doors were shut right behind us. There are still lots of games in the queue, some with 5000 or more "Yes" votes accumulated over several months ( sometimes years ).

So, what's next? We have lots of paperwork in front of us. It will surely take some time to make everything right. After we are done with it we'll start to organize Steam store page for Molten Armor. Can't wait to get to this part!

Since we have some time ( and work ) left to do we will put as lot effort as we can into the game itself. Some leves need to be added, some texts need to be translated. Fixing bugs and polishing the game itself are our daily on-going tasks.

Also we are adding some quality of life improvements that are "test complete" now.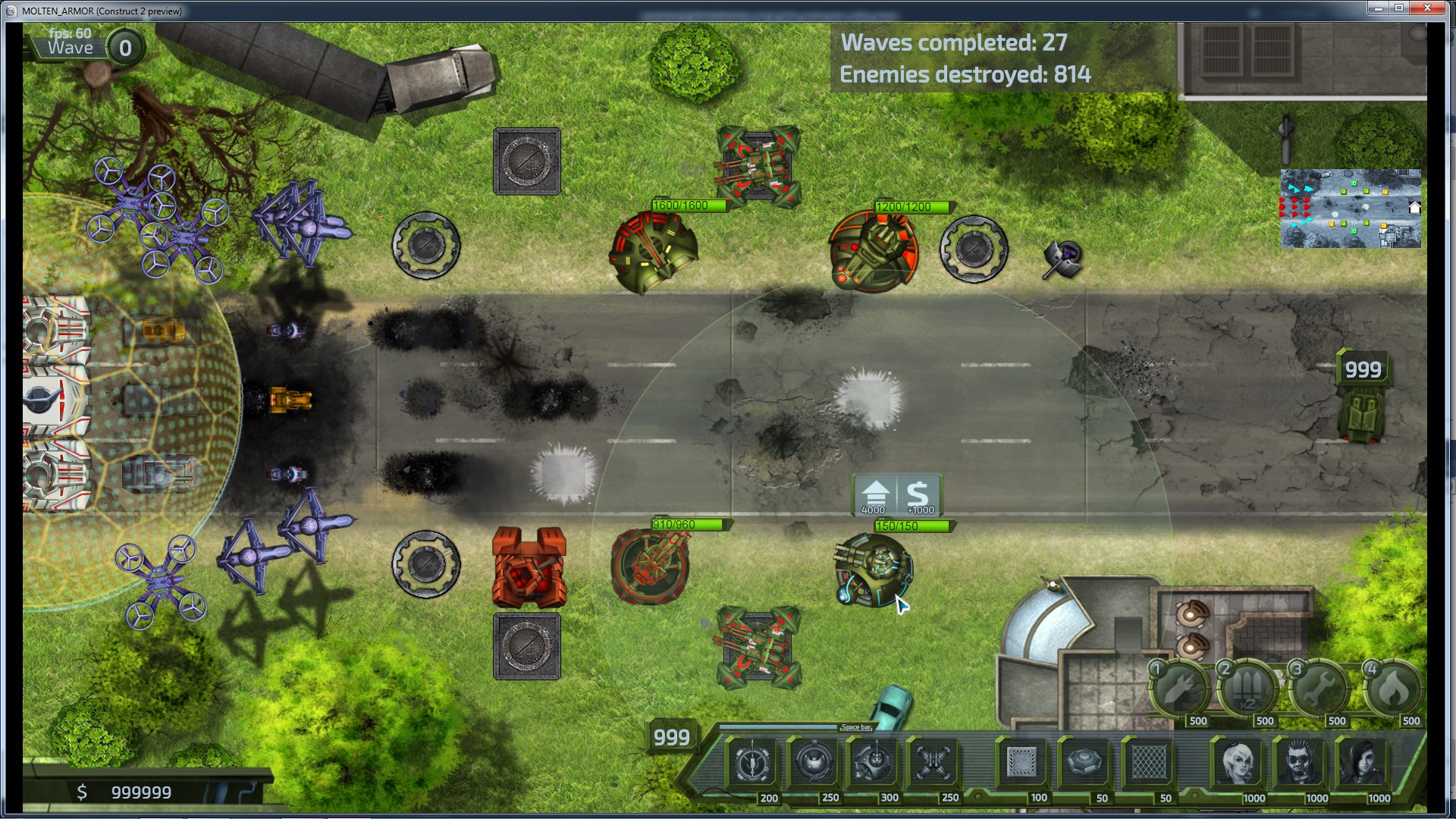 ( Maybe you will have to click on the image to see it ) We've added outlines to some texts ( mostly upgrade/sell prices ) so they are much easier to see now.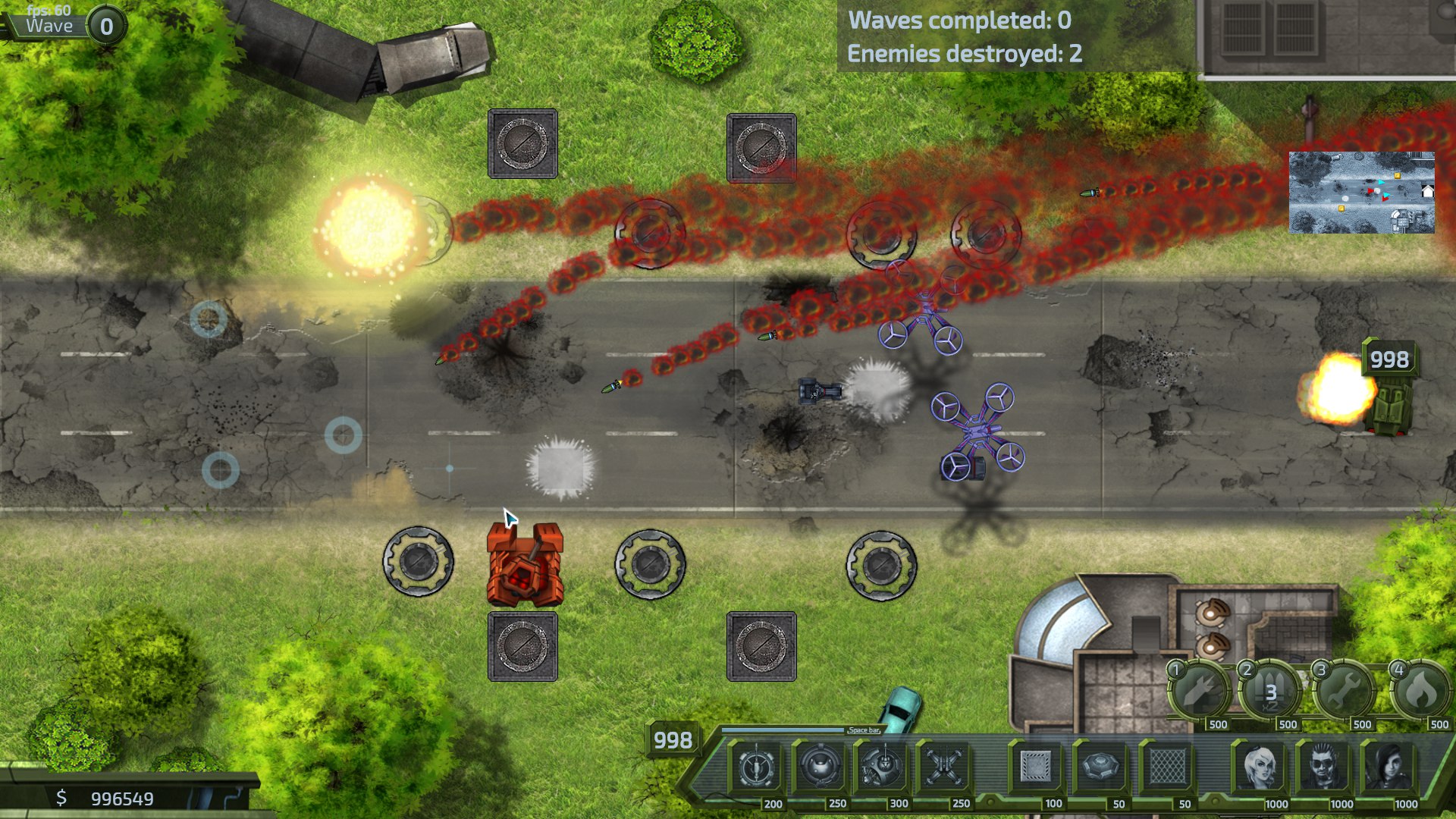 Our rocket barrage now has better looking rockets.

That was a very intense month for us. We've learned lots of new things and got new friends and foes.
We still have a lot to do, but the hardest obstacle is beind us ( Greenlight ).

Stay tuned, we will keep posting here to keep you updated!