Alpha Release
The Initial full alpha with all features for the initial starter ship has now been completed. All major bugs have been squashed and progress continues on a daily pace. Many things occurred such as getting the build size down (cut in half), FPS tests and many other additional tasks to get the build to where it currently is.
Look forward to next week as there will be a major update as well that just missed the cutoff for this week's update.
Introducing the Mechanic
The mechanic was inspired based on shows like Battlestar Galactica and Wing Commander. Without the mechanics the ship will slowly begin to break down. When inspecting an item on the ship you can view the current durability of the item.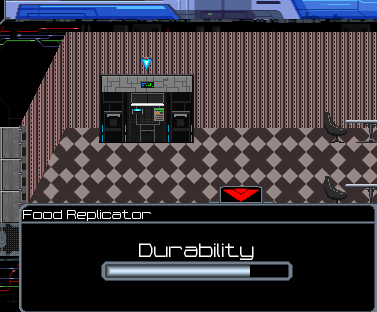 The lower the durability of an item the more likely the item will break on next use. As soon as an item breaks or you deem an item needs to be fixed you can order it to be repaired. While an object is broken no crew members will be able to use it. So in the event there is only one food replicator on board, no one will be able to eat after this point. Keeping an eye on ship equipment is crucial.
After ordering the item to be fixed an icon will appear over the object indicating a service request has been made. If you have assigned a mechanic to maintain the equipment of the ship, he will eventually come to repair the selected item.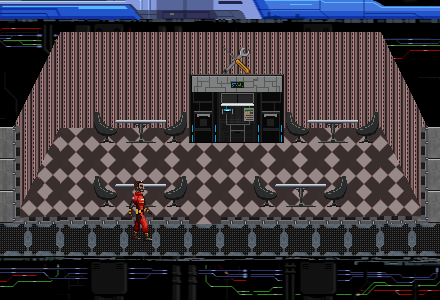 Check out previous dev blogs and additional information on the game at www.the-sentient.com